Are you searching for a Drupal theme? Well, you've come to the right place! Choosing the right Drupal theme can make all the difference. When it comes to Drupal themes, there are plenty of options out there to suit every taste and need.
A well-designed Drupal theme not only enhances the visual appeal of your website but also improves its functionality. It can provide responsive design for optimal viewing on different devices, offer customization options to match your brand identity, and even optimize performance for faster loading times.
So go ahead and explore the world of Drupal themes! Whether you're a beginner or an experienced webmaster, finding the perfect theme can take your website from drab to fab in no time.
Startup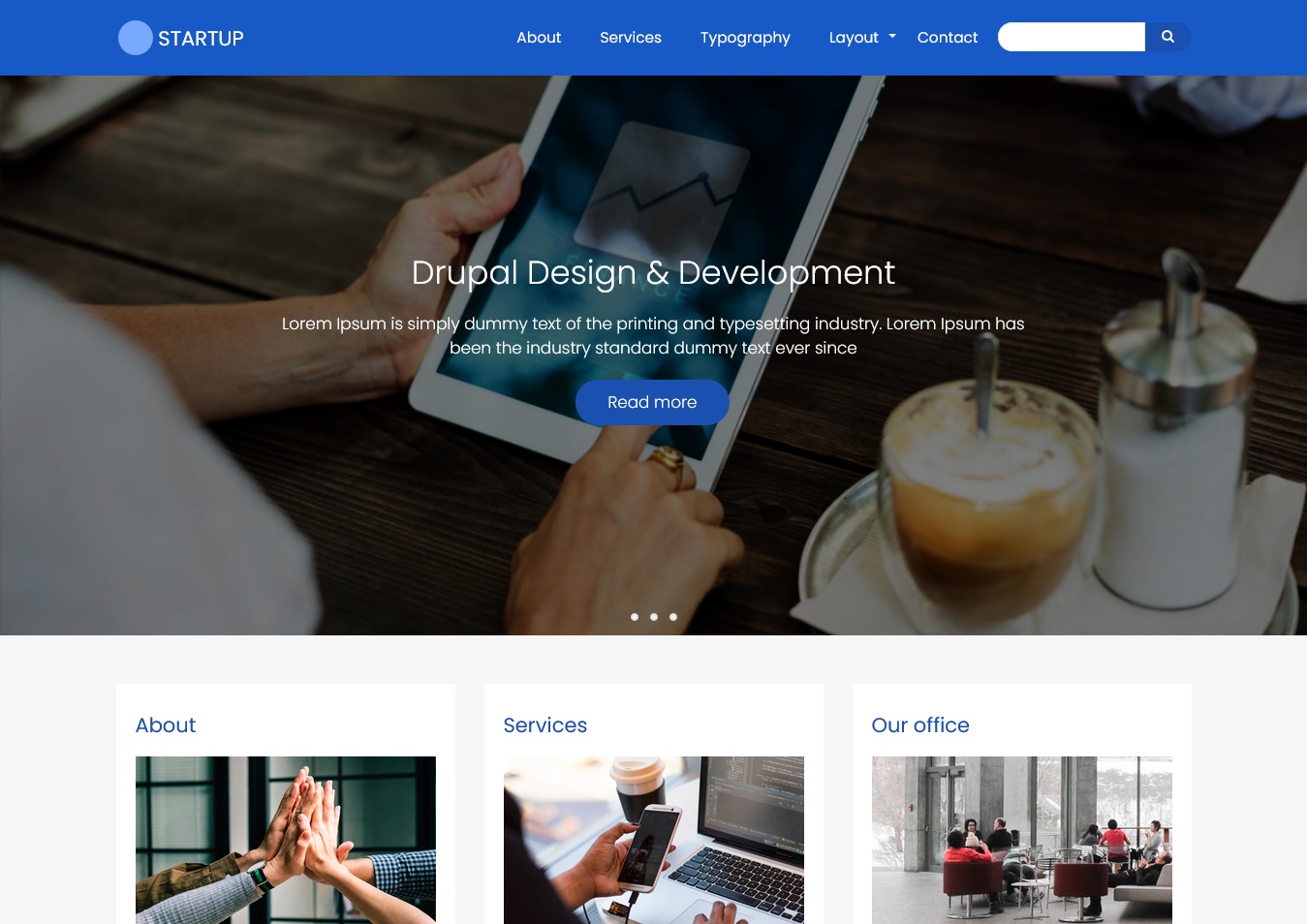 Startup Zymphonies Theme is Mobile-first responsive Drupal 8 theme. This theme has a customized sideshow, responsive layout, multicolumn layouts and is highly customizable. Showcase your new product within this bright, comprehensive Drupal responsive layout. Includes pricing grid, team section, highlights and social media sections. Features are Drupal 8 core, Fully responsive design, Bootstrap v4, Custom menu bar, Font Awesome v5, Light weight theme, Mobile-first responsive theme and more.
Webmate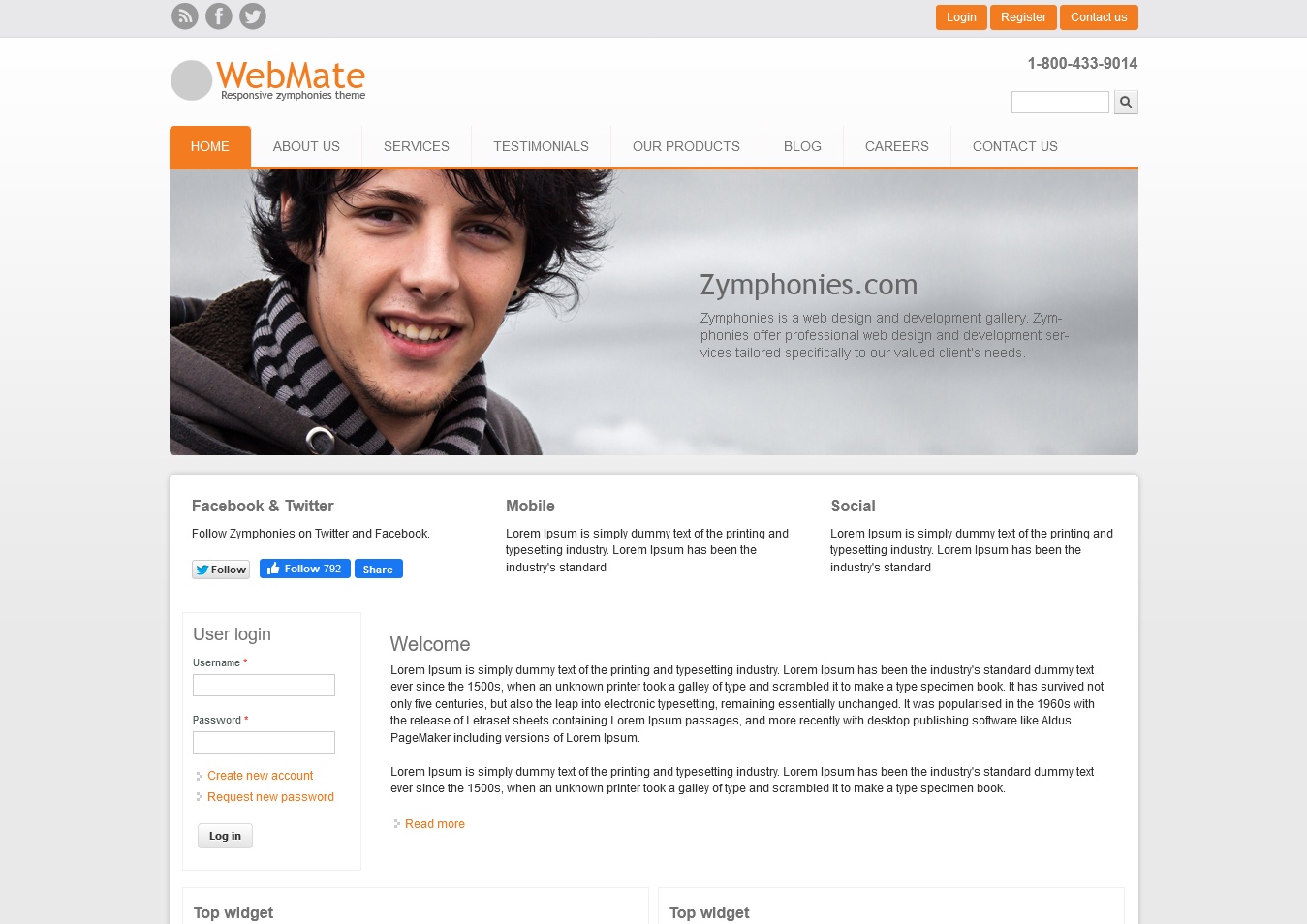 WebMate is a responsive Drupal theme, It has a modern look and is very light weight. It includes HTML5 & super clean markup, Multi-level dropdown menu, 1 column, 2 column and 3 columns layouts, Nivo slider, Views modules styles, Minimal design, nice typography, Social media and more.
Handicraft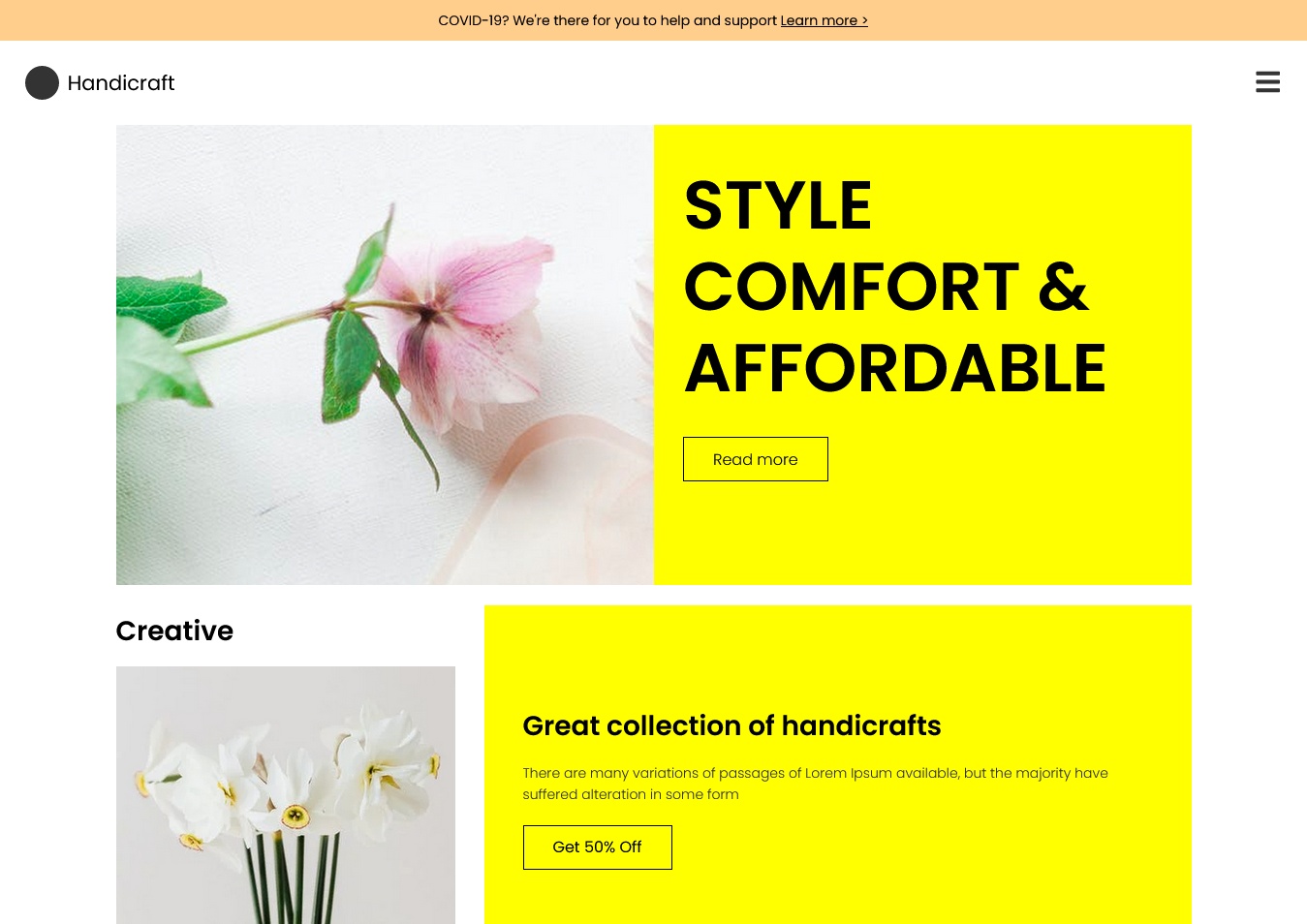 A new look of soft and clean professionalism for the business. The designs on each page combine creativity with simplicity. Features are Drupal 8/9 core, Bootstrap v4, Mobile-first theme, Easy customization, Standard typography, Built with HTML5 and CSS3 and much more.
Decor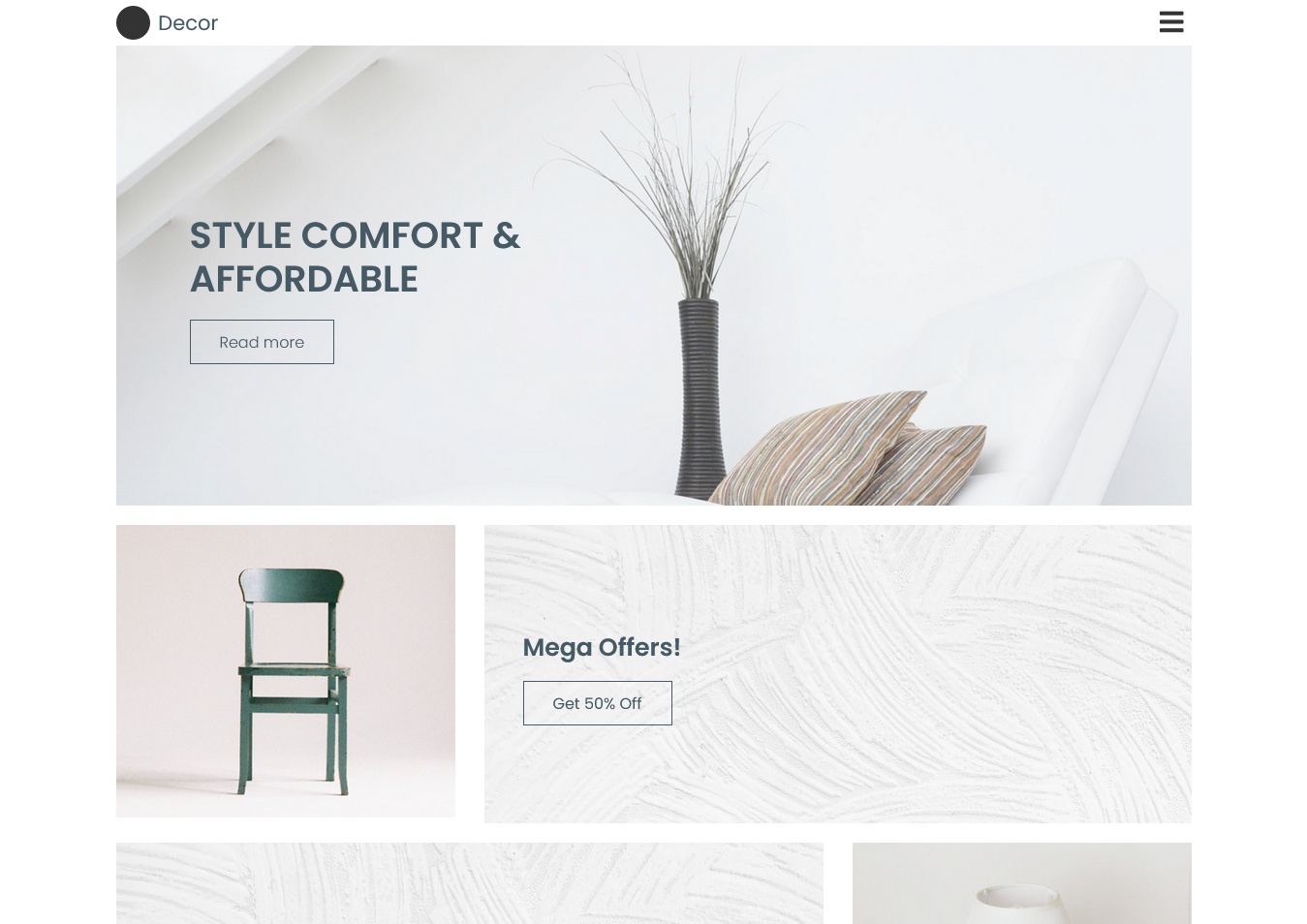 Decor is a responsive versatile theme which suites to the business theme. Whether you are a creative, corporate team, lawyer, medical doctor, or freelancer looking for a modern business website or a personal blog. It includes Drupal 8/9 core, Creative design, Social media links, Bootstrap v4, Designed using Sass & Compass, Custom slider – Unlimited image upload and much more.
Construction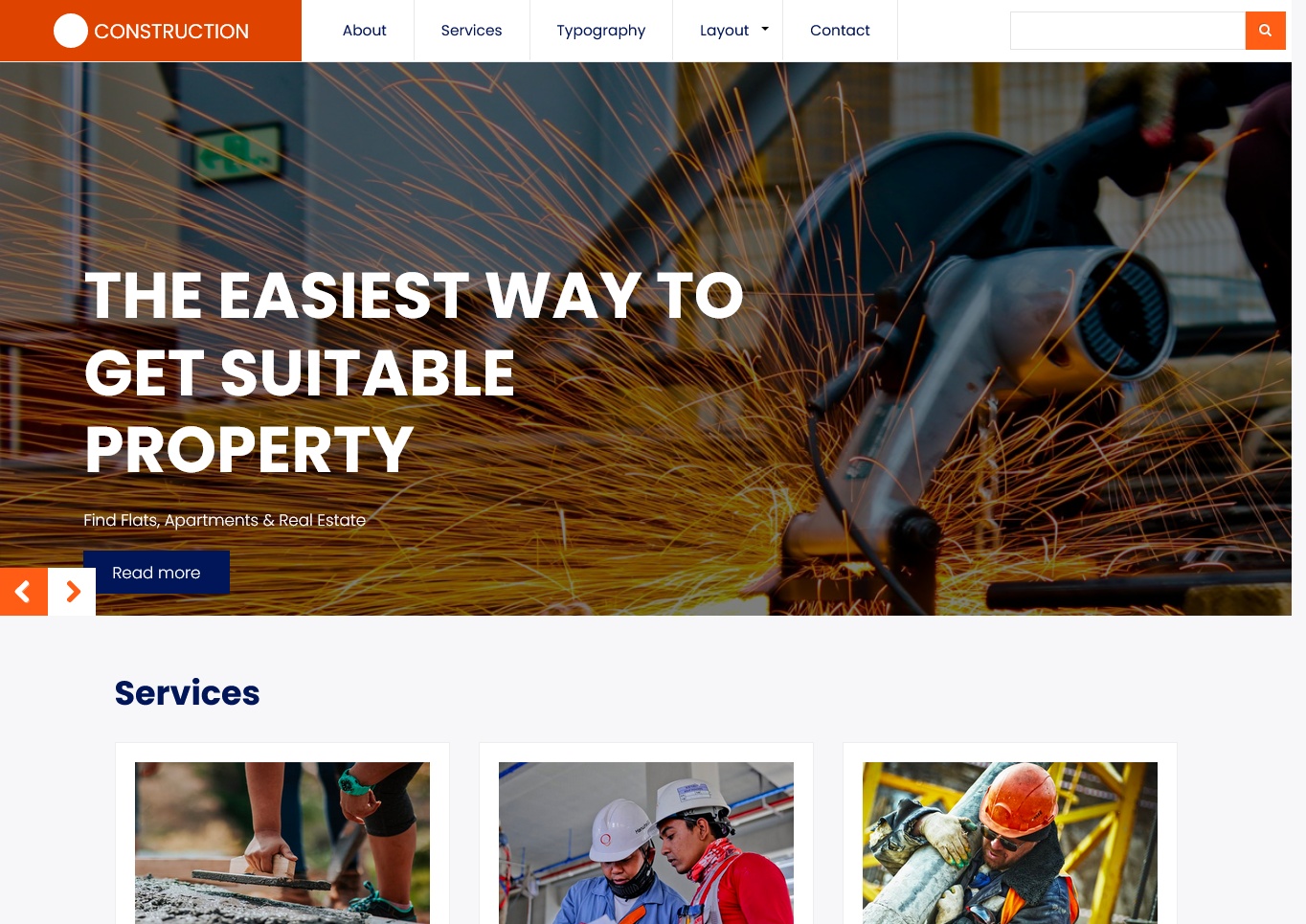 A business theme that is specifically designed for construction, builders and those that offer construction services. The theme is visually stunning, features-rich, and easy to use. Features are Drupal 8 core, Bootstrap v4, Mobile-first theme, Social media links, Designed using Sass & Compass, Home page dynamic layouts and more.
Wonder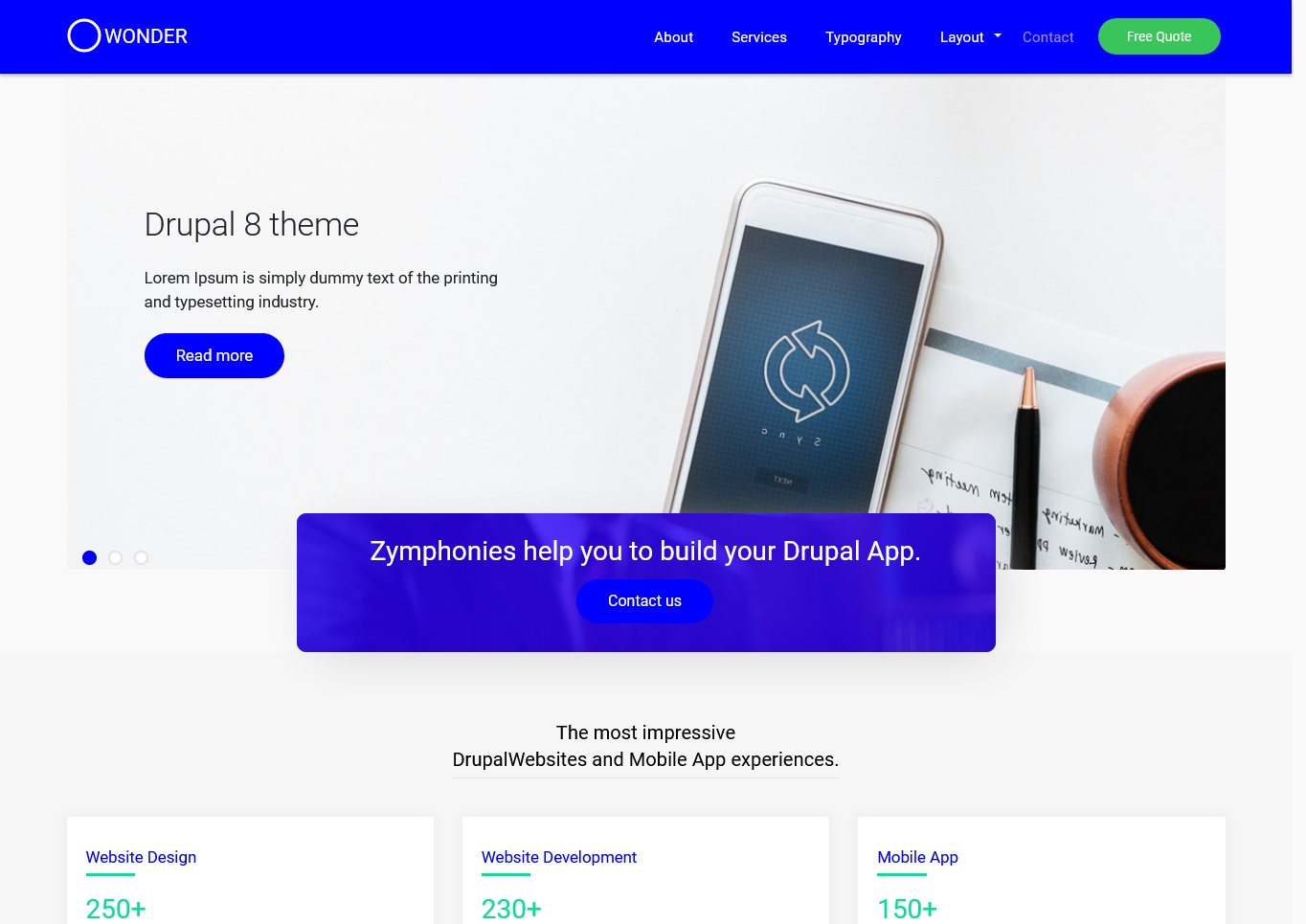 Wonder is a flexible and powerful theme to build an awesome business, agency and startup websites. Wonder theme is built with core modules and packed with awesome features includes Drupal 8 core, Bootstrap v4, Mobile-first theme, Social media links, Included Sass & Compass source file, Well organised Sass code, Custom slider – Unlimited image upload, Fullwidth page without sidebar and Contact us page.
Yg-Charity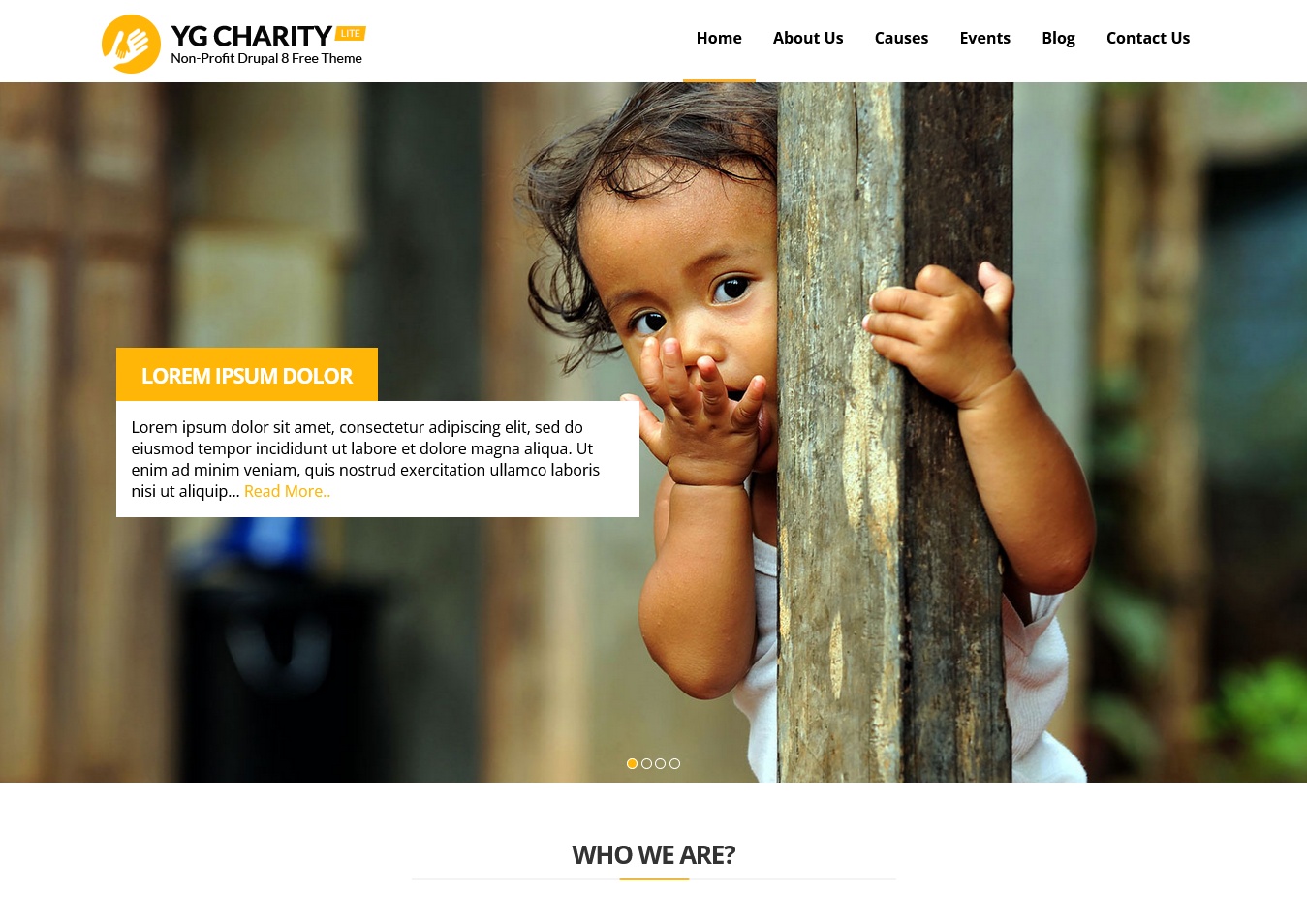 YG Charity is the ideal Drupal theme for NGO, charity and non-profit organizations. It includes Drupal 8 and Drupal 9 core, Bootstrap v3.3.5, Testimonials and much more.
Newsplus-Lite-8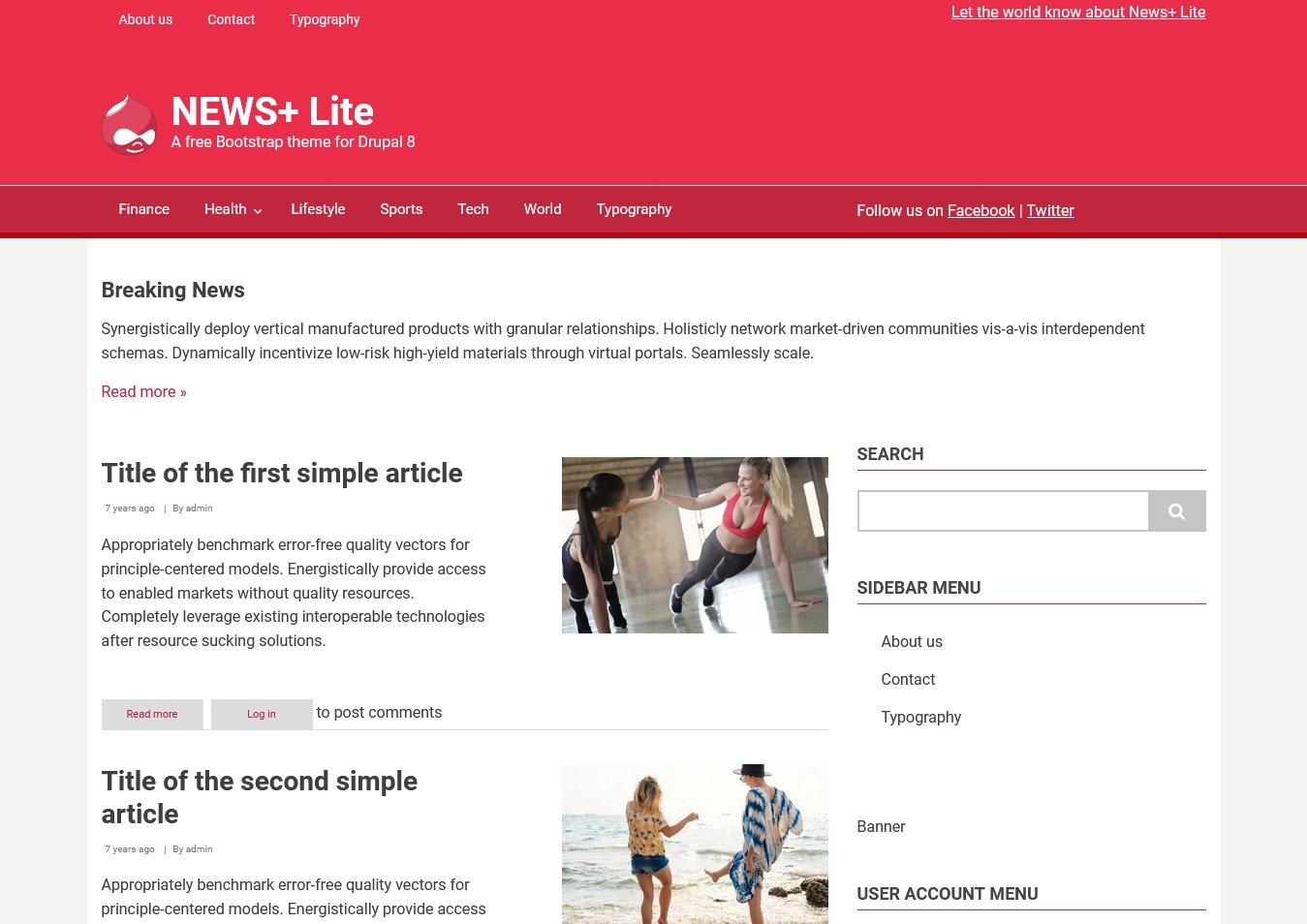 NewsPlus Lite is a free mobile-first, Bootstrap 3 based theme for Drupal 8.
Magazine-Lite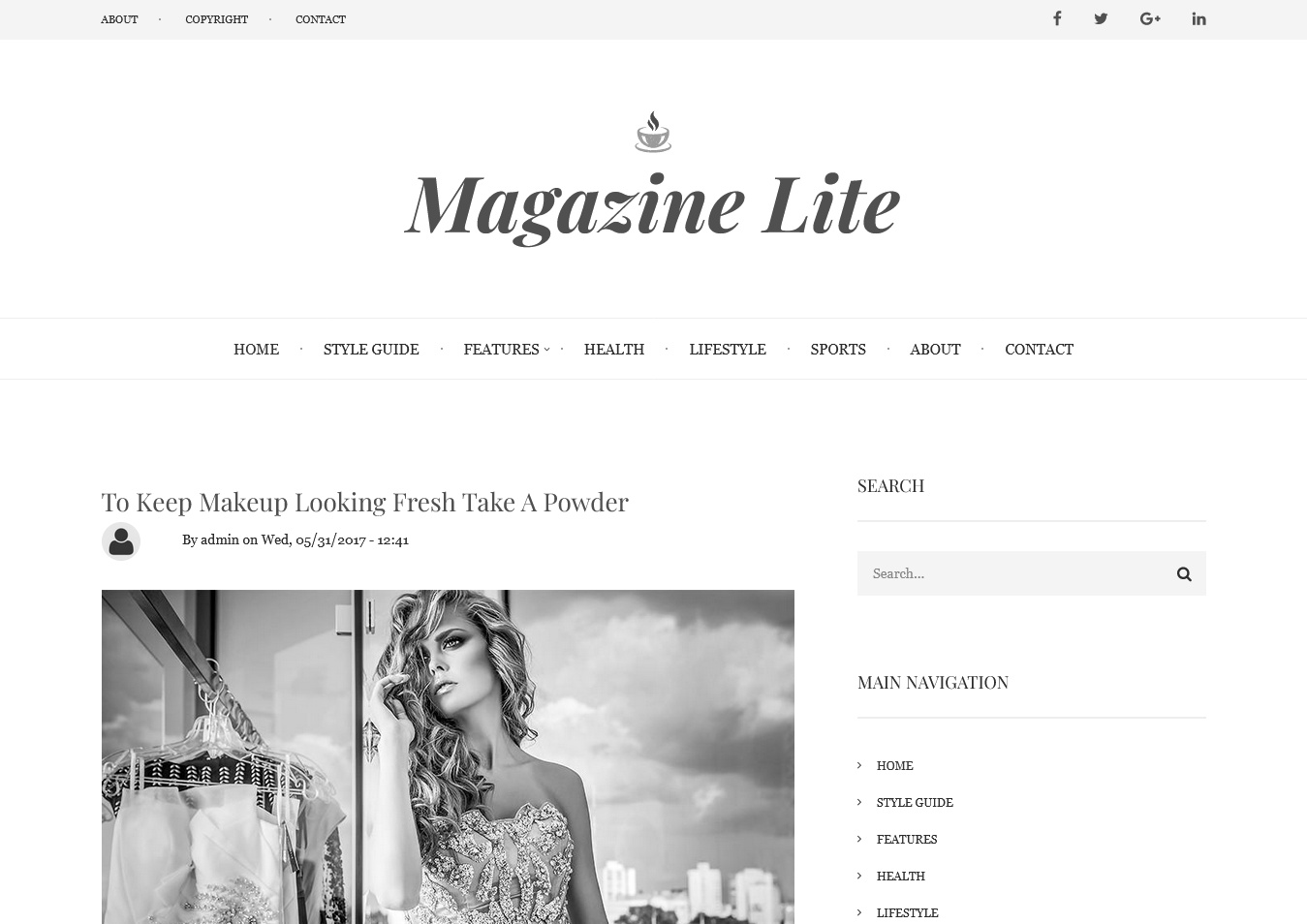 Magazine Lite is a free theme. Features are Based on Bootstrap 3 framework, Mobile-first layout, 1, 2 and 3-columns layout support, HTML5 and CSS3, 34 Regions and more.
Drupal-Photographer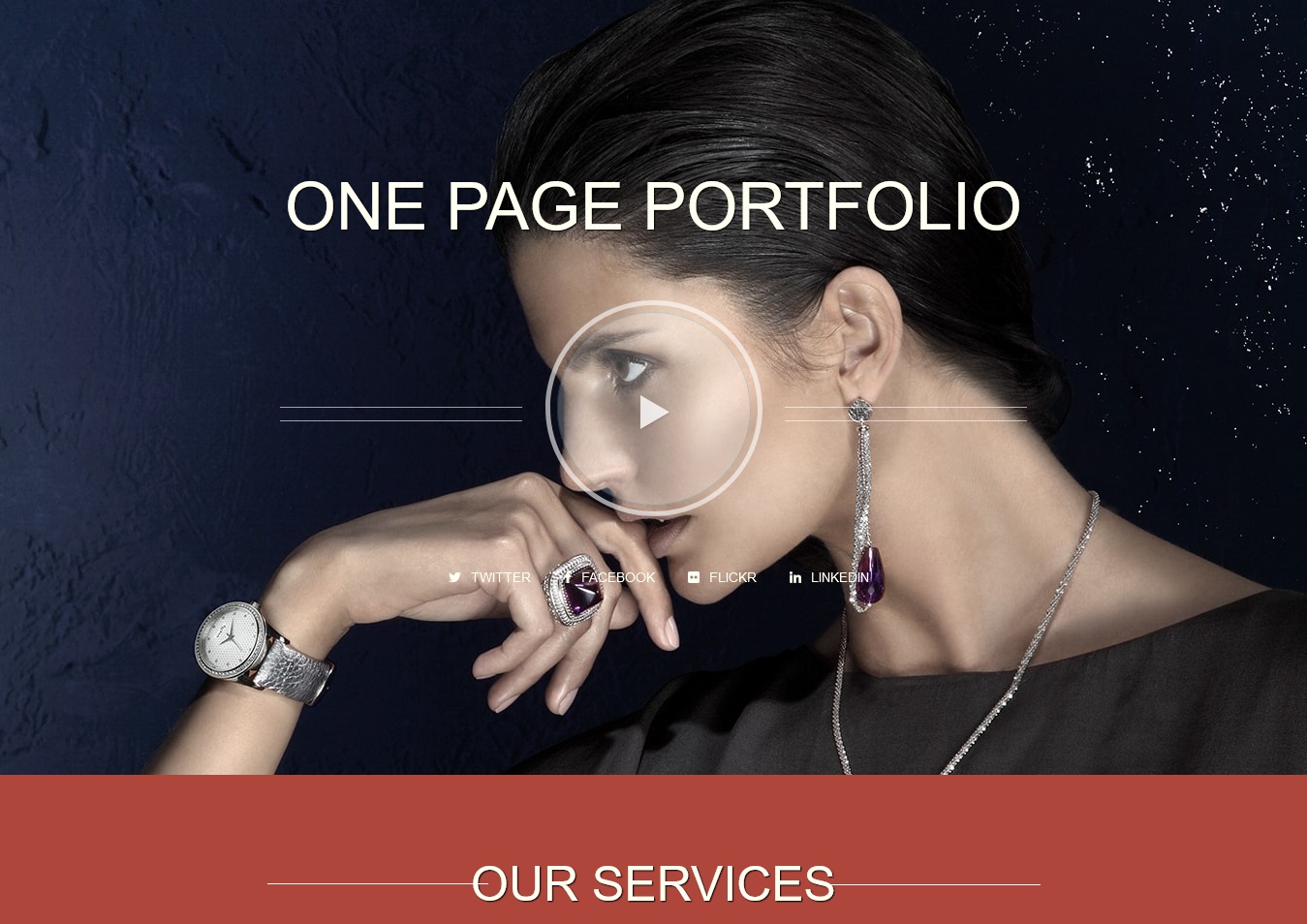 Photographer is a one page portfolio theme for Photographer. Photographer Drupal portfolio theme is responsive & modern one page Drupal 9 theme based on Drupal Blank theme. It has fully responsive layout makes it mobile friendly, this Drupal mobile theme will look equally great on tablets, mobile devices and laptops.
Realsteelbeagles
Real steel beagles is a multi device template created and ready to use. Features such as responsive design template with HTML5 start page, header with slider, images and onepage demo content, jquery 3.5.1, jquery-ui 1.10.4, html5shiv for crossbrowser and more.