During the holiday season, many individuals and businesses look for ways to incorporate the festive spirit into their online presence. One popular way to do this is by using Christmas WordPress themes. These themes are specifically designed to add a touch of holiday cheer to websites and make them visually appealing during the Christmas season.
Christmas WordPress themes come in a variety of styles and designs, allowing users to choose the one that best suits their needs and preferences. From traditional red and green color schemes to whimsical illustrations of Santa Claus and snowflakes, these themes offer a wide range of options for website owners.
By using Christmas WordPress themes, website owners can easily transform their websites into virtual winter wonderlands. These themes often include features such as customizable headers, background images, and festive fonts that help create a cohesive holiday look throughout the site.
Additionally, Christmas WordPress themes are typically responsive and mobile-friendly, ensuring that visitors can enjoy the festive experience regardless of the device they are using. This is particularly important in today's mobile-driven world where more people access websites through smartphones and tablets.
Whether it's an e-commerce store looking to boost sales during the holiday season or a personal blog wanting to spread some festive joy among its readership, Christmas WordPress themes provide an easy solution for incorporating holiday elements into website design.
Using Christmas WordPress themes allows individuals and businesses alike to embrace the spirit of the season on their websites. With customizable features and responsive designs, these themes offer a convenient way to create visually appealing sites that capture the essence of Christmas for visitors from all walks of life.
Christmas FSE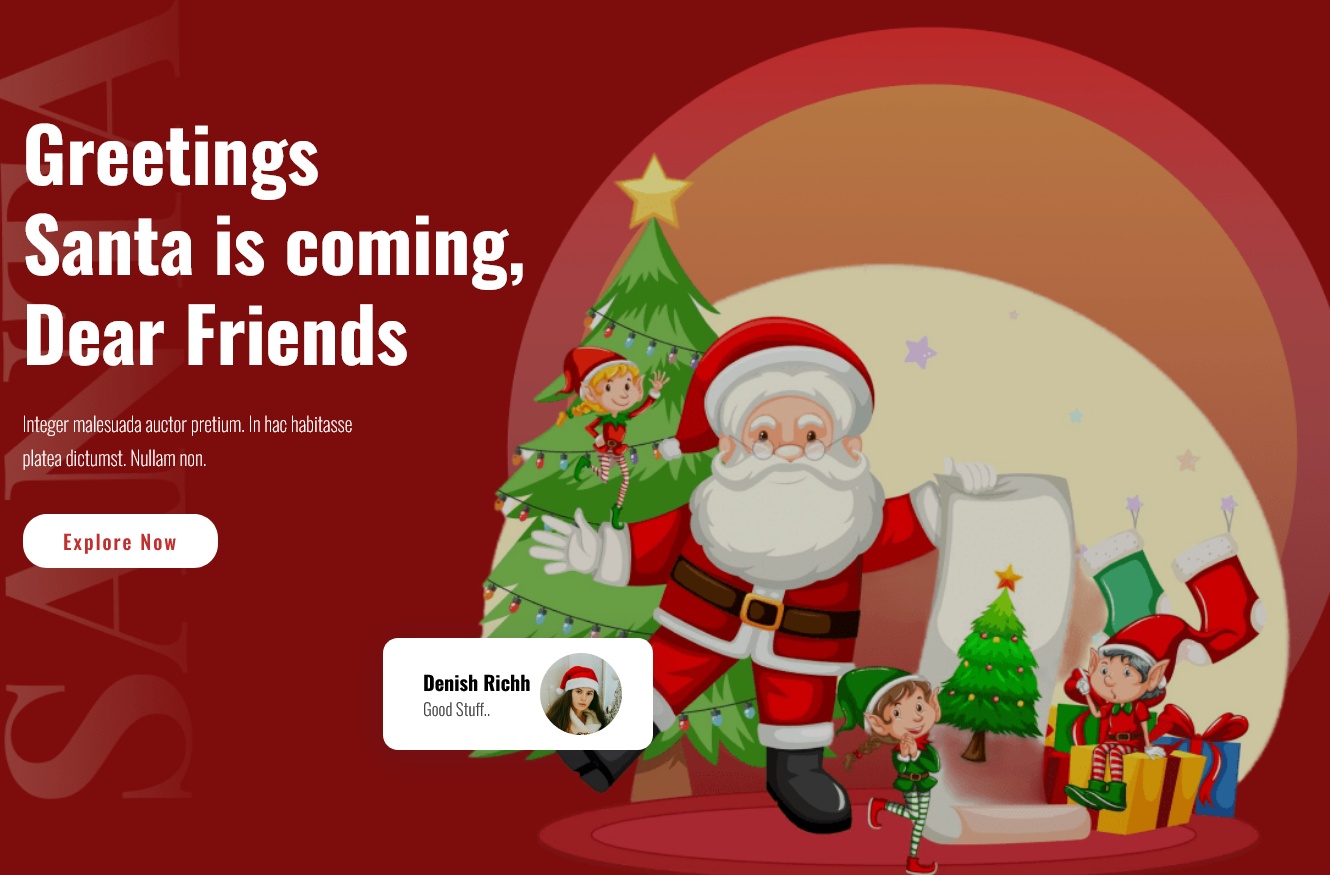 WordPress Blocks Editor can be used to build your own unique-looking website using Christmas FSE, a modern block-based theme. Customizing aspects like colors, typography, and page layout on your site is possible to meet your needs.
Christmas Holiday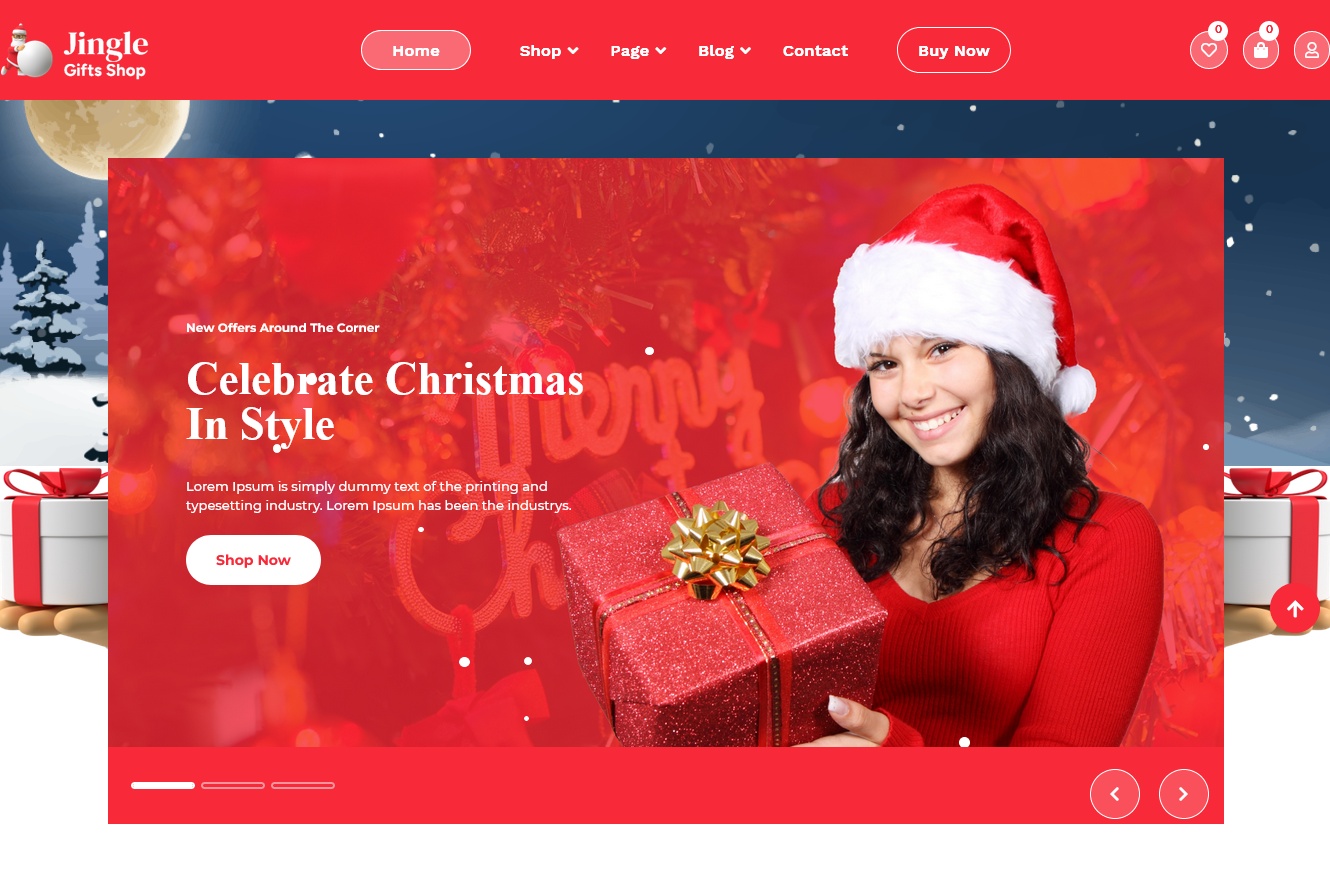 The Christmas Holiday theme is the optimal choice for opening an online Christmas store, due to its perfect blend of red and white for the Christian holiday of Christmas. By using an eCommerce-compatible theme, you can connect with your customers and provide them with services at their doorstep. The WordPress Theme Customizer permits fonts from the Google Web Fonts market and anticipates future trends in this industry. It successfully incorporates all the most advanced features and user-friendly attributes. The theme emphasizes the user experience and utilizes powerful technology to ensure a seamless online shopping experience without the need for frequent page refreshes.
Upohar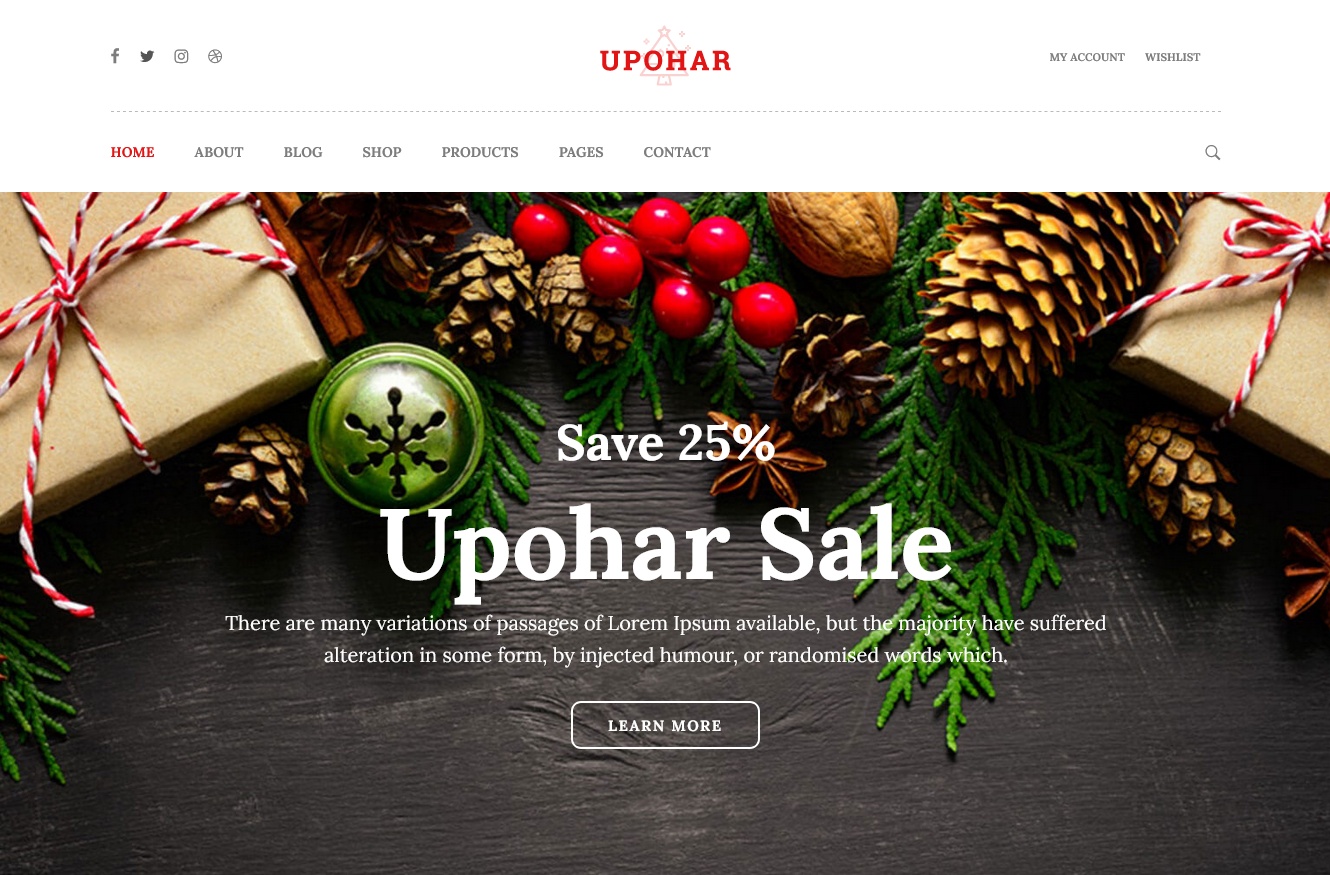 Upohar is a great option for opening a Christmas store because of its shiny red and white combinational theme that also celebrates the Christian festival of Christmas. By using the eCommerce compatible theme Upohar, you can connect with your customers and offer services at their doorstep. Celebrate the upcoming holy Christmas with Upohar as the theme.
Christmas Bell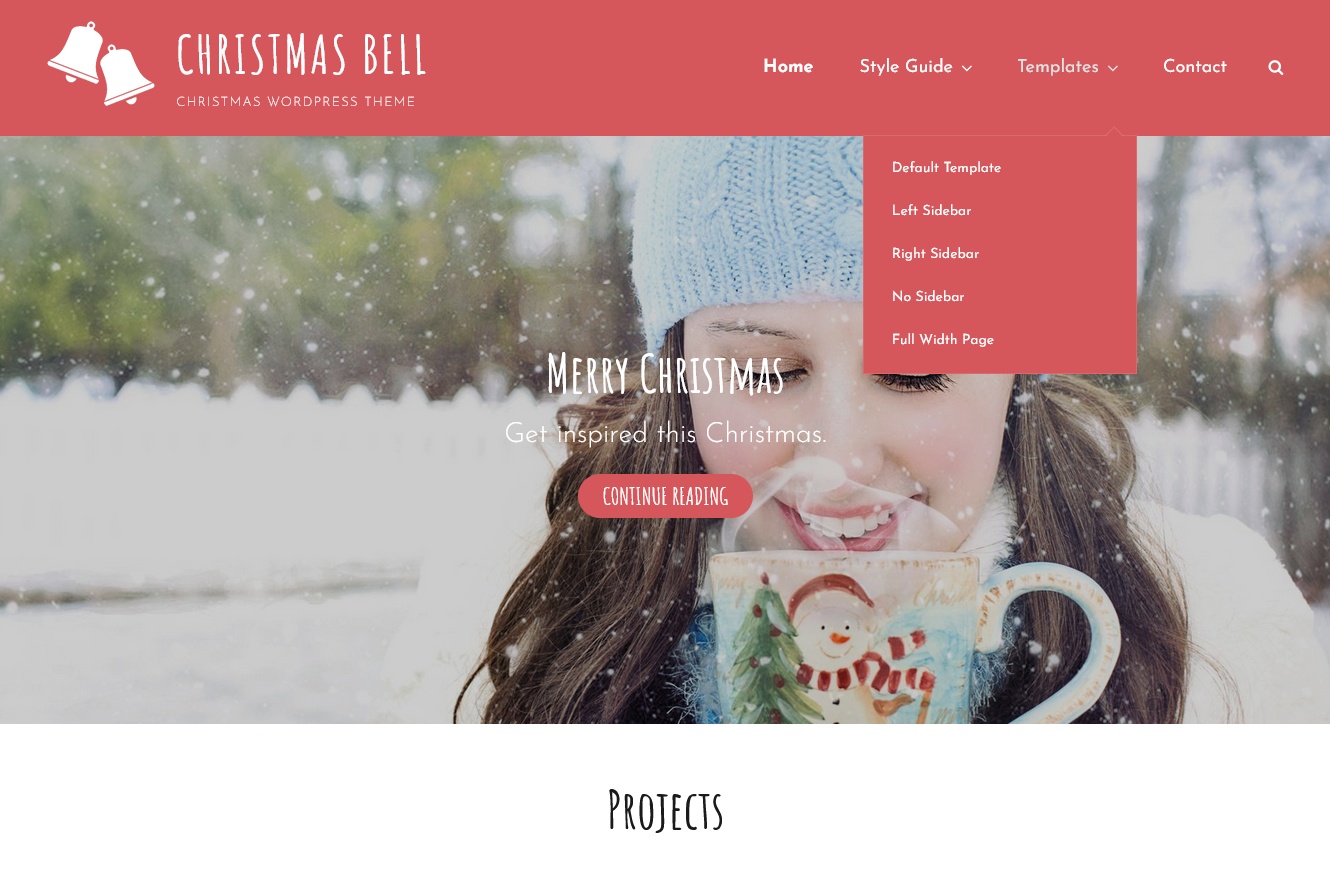 Your website will look and feel warm and welcoming for the festivity, holiday, or Christmas with the help of Christmas Bell, a new multipurpose WordPress theme. Your website will look beautiful on any device thanks to the responsive theme. Christmas bell has amazing features, one of which is a custom logo, header media option, menus, breadcrumb, featured content, featured slider, hero content, layout options, pagination options, portfolio, service, testimonials, widgets, and more. Our new multipurpose WordPress theme, Christmas Bell, will help you celebrate Christmas and give your website a fresh, welcoming look.
Claus Gift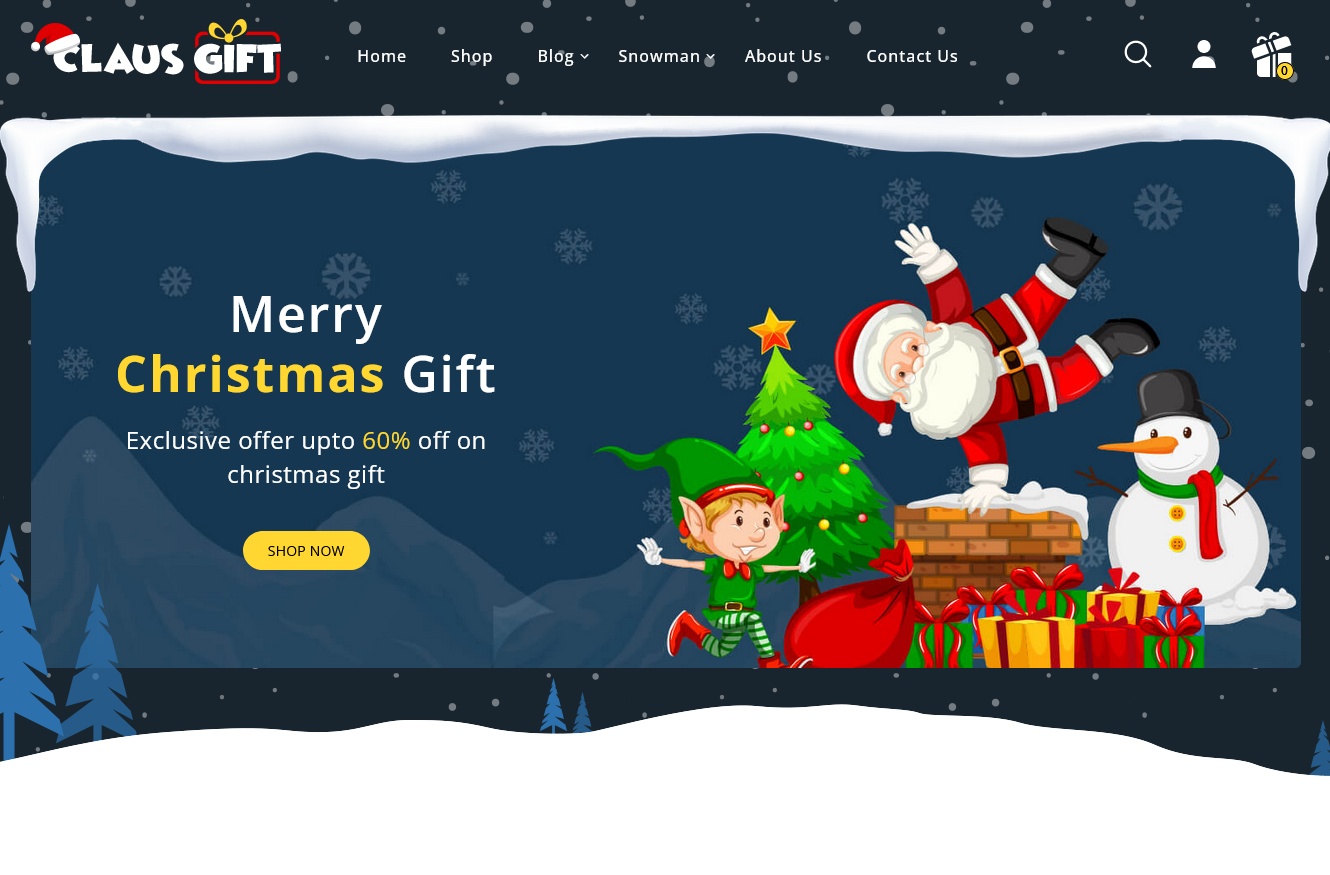 Festivals are significant in our lives, and gifts are the most important part of them, so we opted to develop a theme for the gift shop. Clause Gift allows you to create your own store, such as a gift shop, flower shop, or toy shop, during the festival season and send gifts to your favorite person. Sales will be received by those who attract and attempt to purchase their favorite gift. Also, it has the potential to save money on design work and reduce time. Don't worry if you encounter any problems or confusion, our team is always prepared to assist you.
Cicico Modern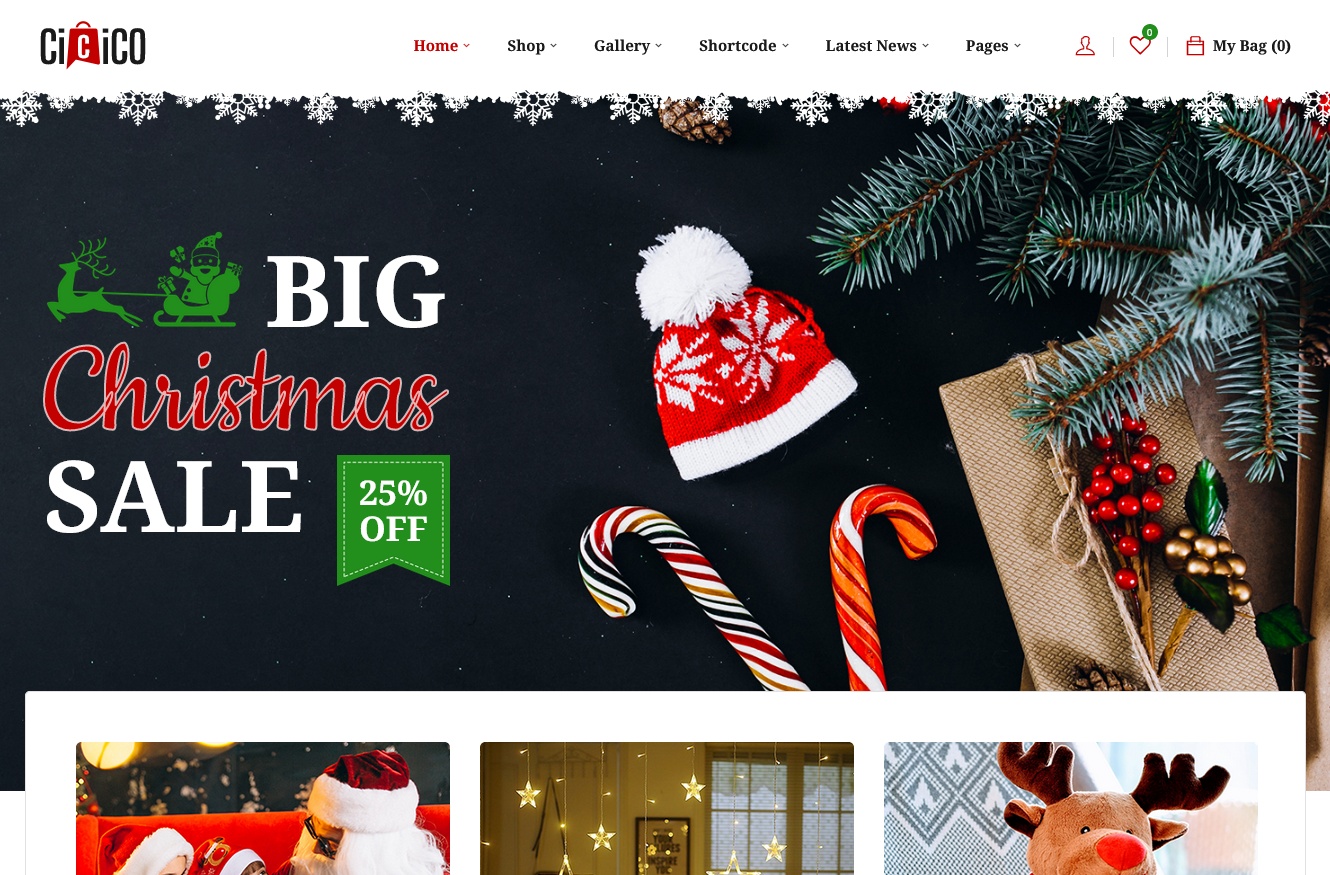 Cicico is a WooCommerce theme that can be used for fashion shops, clothing stores, shoes, glasses, accessories, supermarkets, or anything else you can imagine. The theme comes with two stunning layouts and powerful modules with innovative design that can be easily integrated into your new or existing online store. Without any coding knowledge, you can build your website in a snap.
Snow Flakes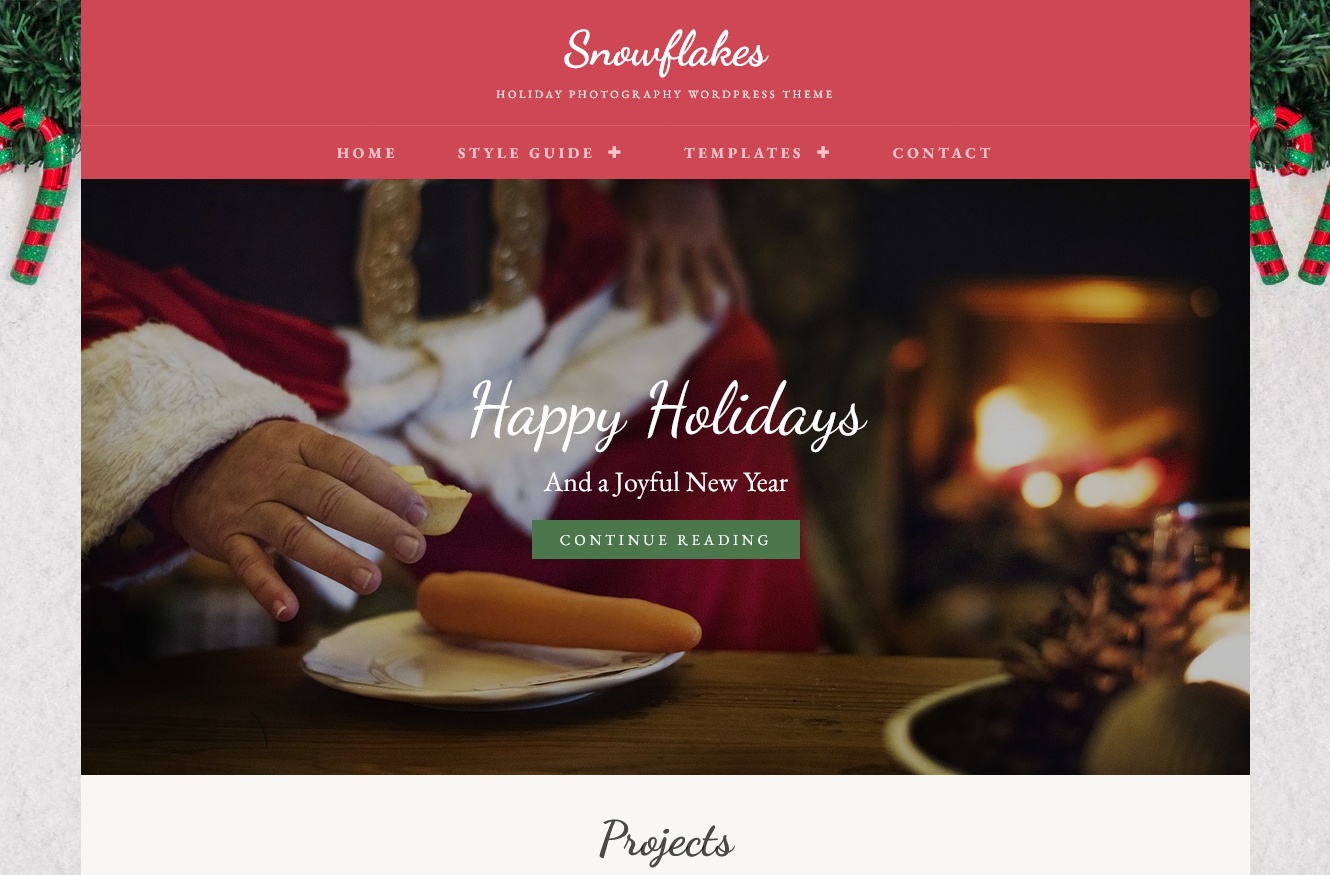 A Christmas version of our popular Photography WordPress theme, Fotografie Snowflakes, a child's theme of Fotografie, is a new Holiday Photography WordPress theme. The purpose of Snowflakes is to give your website a festive appearance by utilizing a vibrant color palette. To give your website a Christmassy feel this Merry Season, nothing beats a new WordPress theme with snowflakes. This theme is capable of being translated.
Festively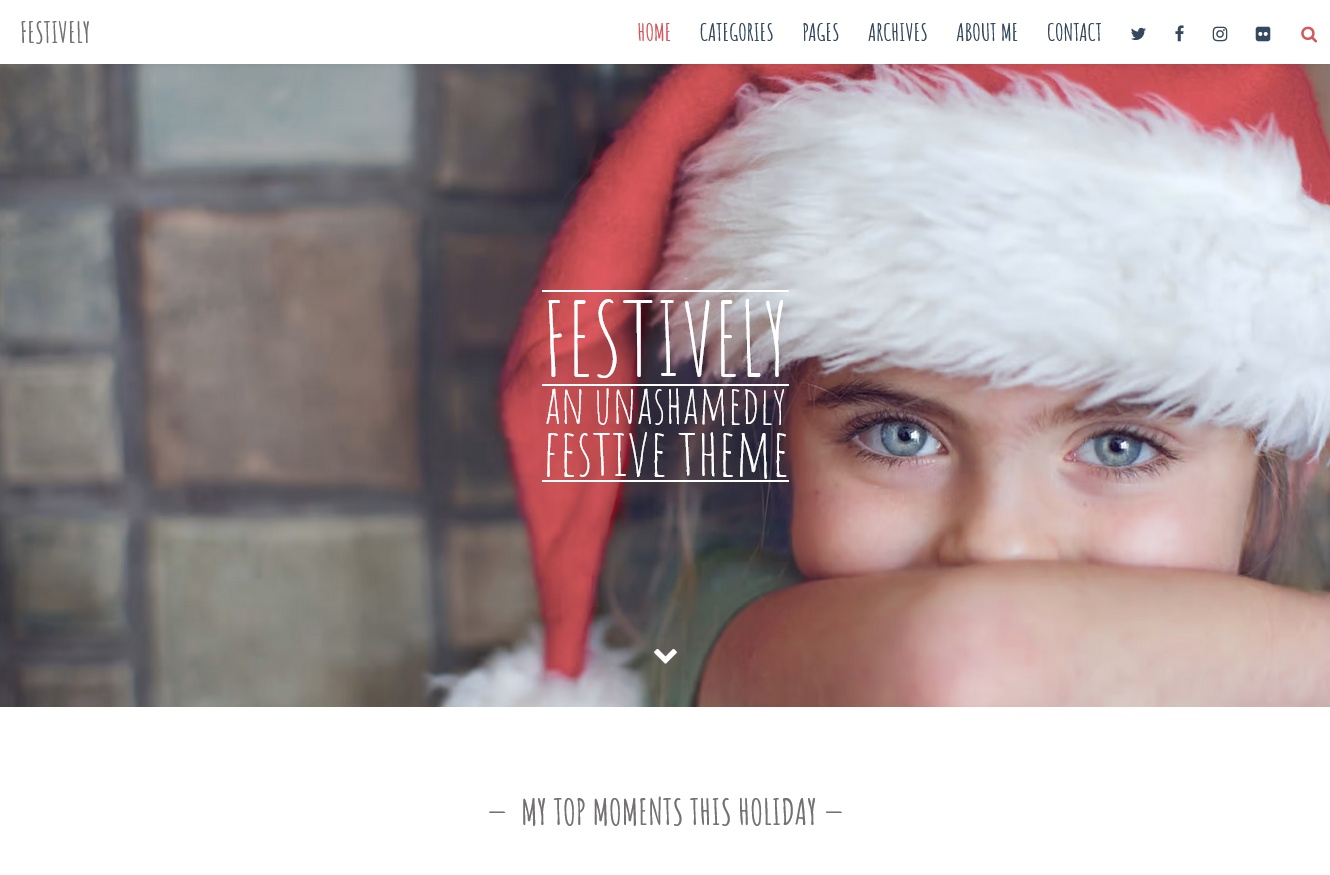 We're all celebrating here and have come up with this festive blog theme to bring a bit of extra festive spirit. The minimal design you've created is cool and collected, with gorgeous share overlays, search overlays, and a beautiful mobile experience. It's your cup of tea. By using a Theme Customizer, you can control layouts and display and hide most of the theme's elements.
Chrisporate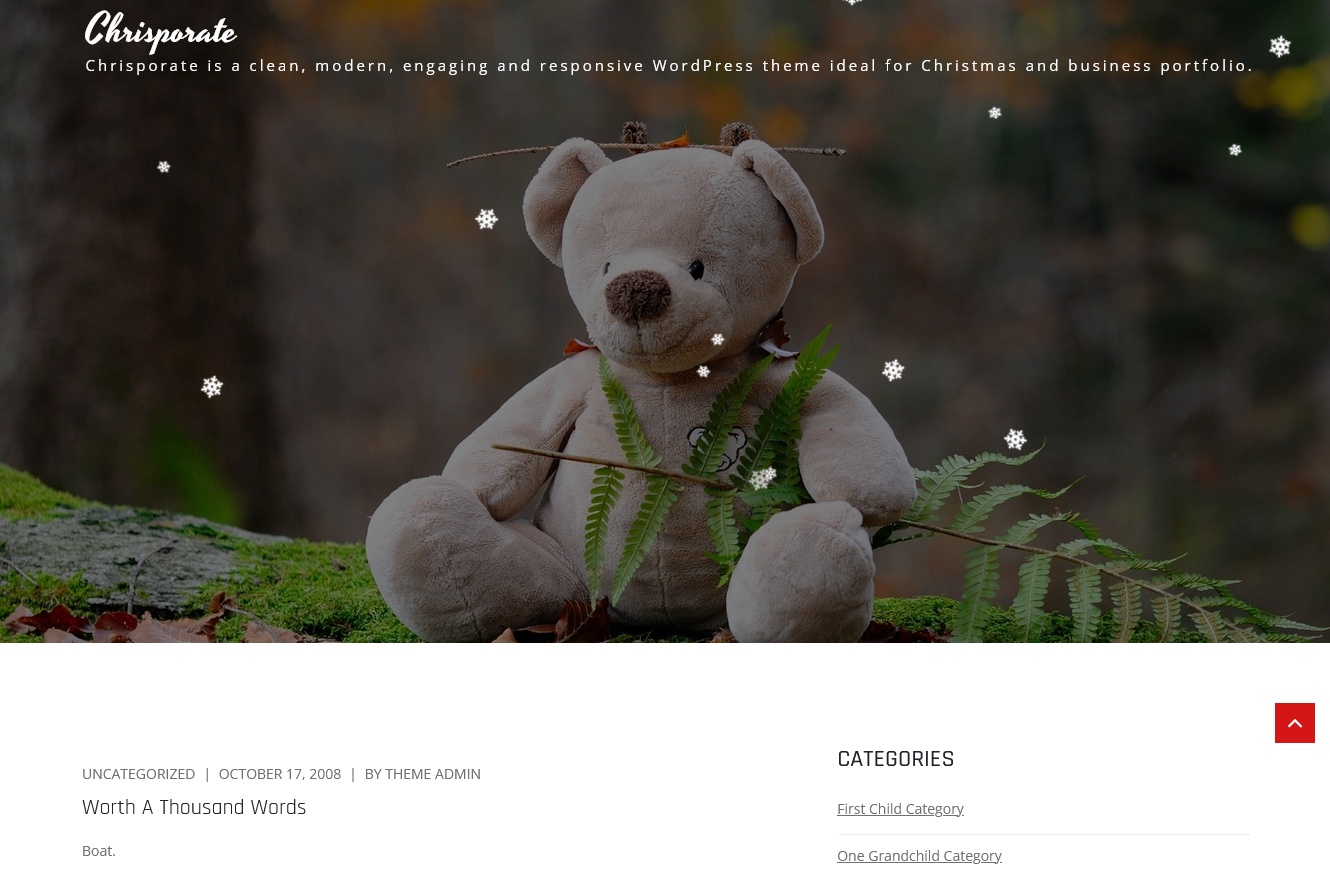 Chrisporate is a WordPress theme that provides cleanness, modernity, engagement, and responsiveness, making it ideal for both Christmas and a business portfolio. By offering both Christmas and corporate layouts, this theme eliminates the need to change and configure a different theme on occasion. A video banner, a customizable front page section, a wide and boxed layout, a breadcrumb, a blog page, testimonials options, and many other customizable features are available. Cross-browser compatibility, mobile-friendly design, and responsive features receive special attention.
Wood Mart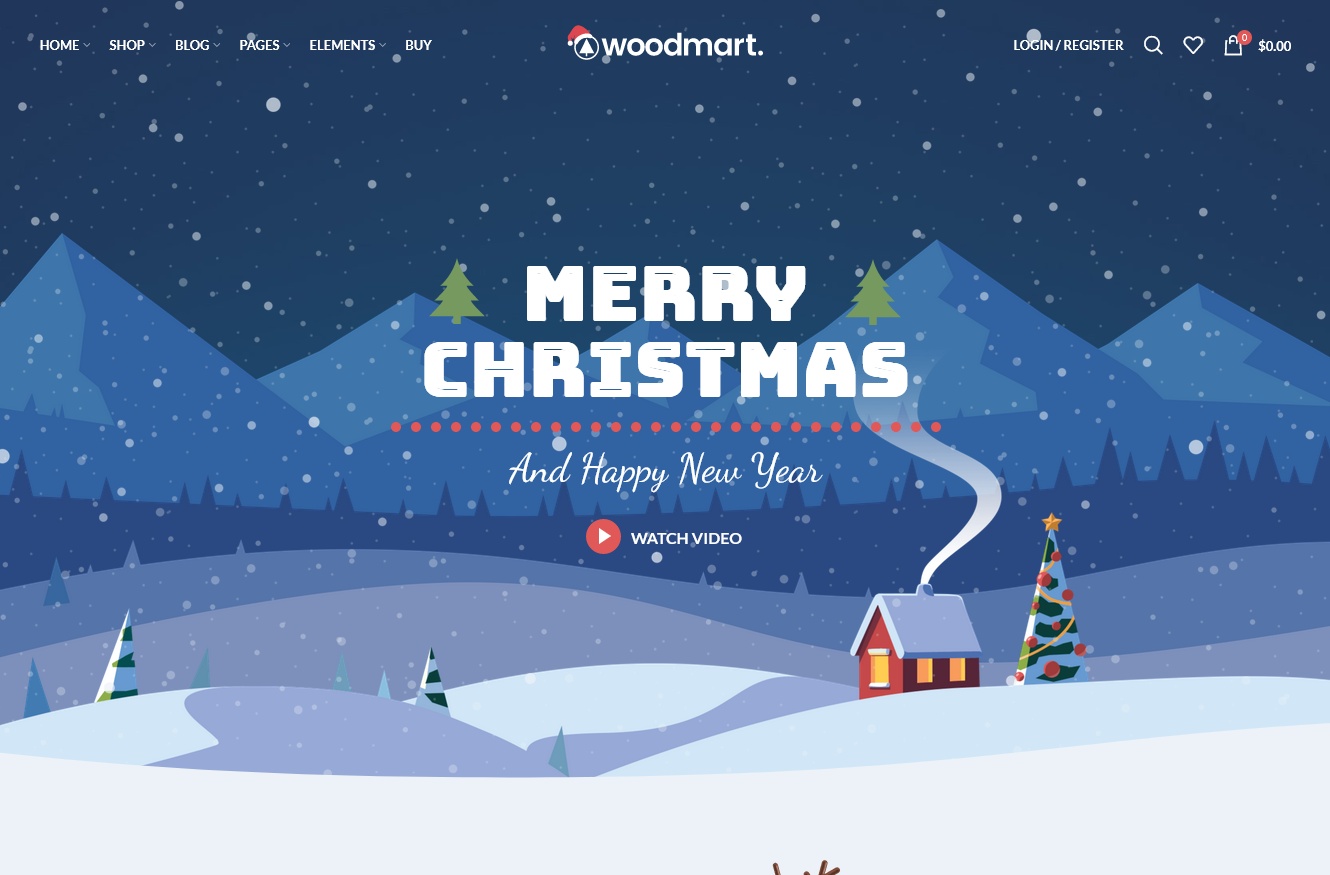 WoodMart is a premium WordPress theme that has been designed from the ground up to build top-notch WooCommerce online stores of any type. Create any type of online store you want and start earning passive revenue streams you have been considering using 'WoodMart' for WordPress, and never look back.
Kleo Pro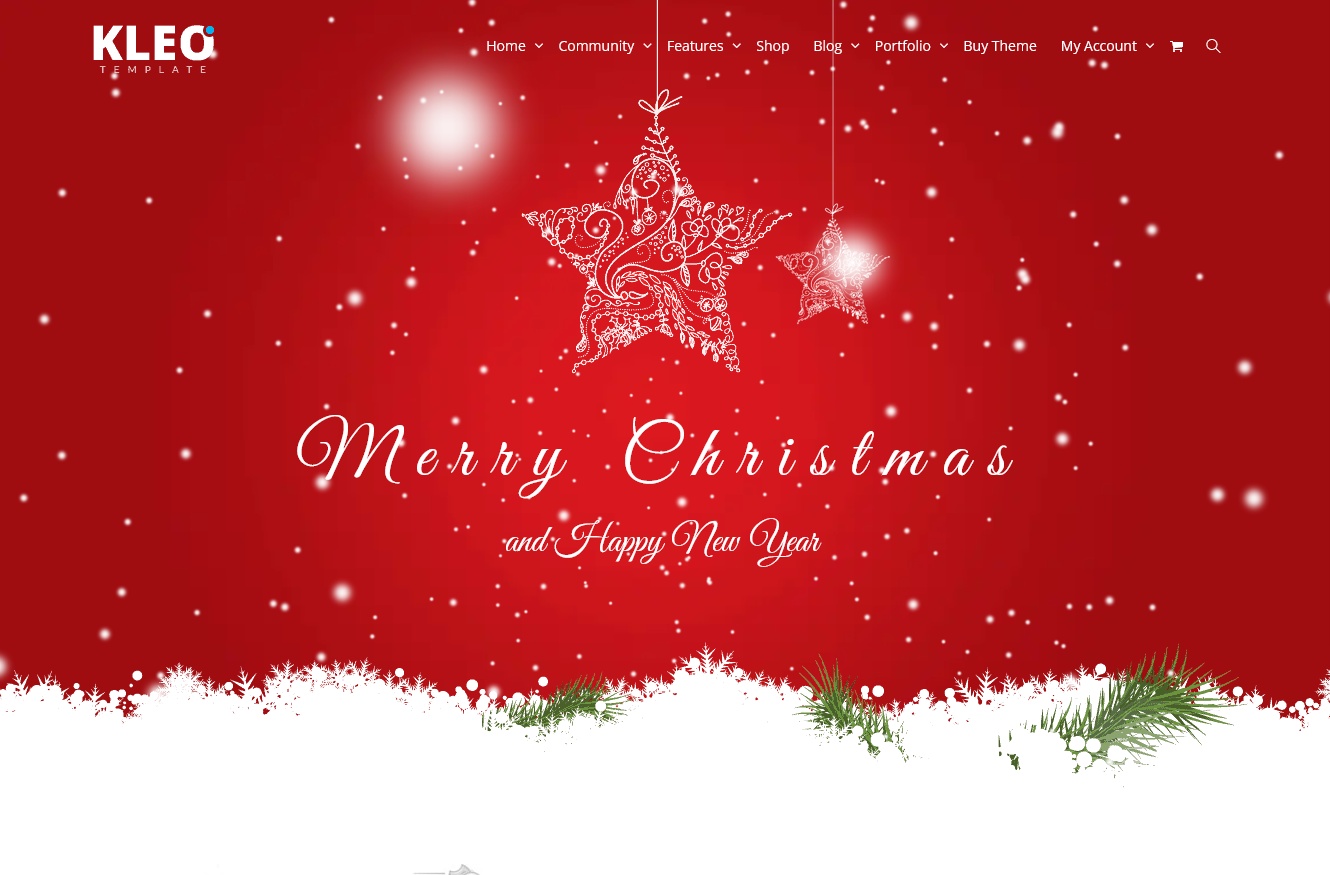 If you want to build a BuddyPress-powered community/social network WordPress website, KLEO is the theme you need. Our demos are great for starting out.