An education Joomla template is a pre-designed layout specifically created for educational websites built on the Joomla content management system. These templates offer a range of features and functionalities tailored to meet the needs of educational institutions, such as schools, colleges, universities, and online learning platforms.
One of the key advantages of using an education Joomla template is that it provides a professional and visually appealing design that can be easily customized to match the branding and requirements of the educational institution. These templates often include sections for showcasing courses, faculty members, events, news updates, and other relevant information.
Additionally, many education Joomla templates are responsive, meaning they are designed to adapt seamlessly to different screen sizes and devices. This ensures that your website will look great and provide optimal user experience across desktops, tablets, and mobile devices.
Furthermore, there are free Joomla templates available specifically designed for educational purposes. These free templates offer a cost-effective solution for educational institutions with limited budgets or those who prefer to explore their options before investing in a premium template. While free Joomla templates may have fewer customization options compared to their premium counterparts, they still provide a solid foundation for creating an engaging and functional education website.
An education Joomla template offers educators an efficient way to create a professional-looking website with features tailored to their specific needs. Whether you opt for a free or premium template, utilizing these resources can help enhance your online presence in the education sector.
Educab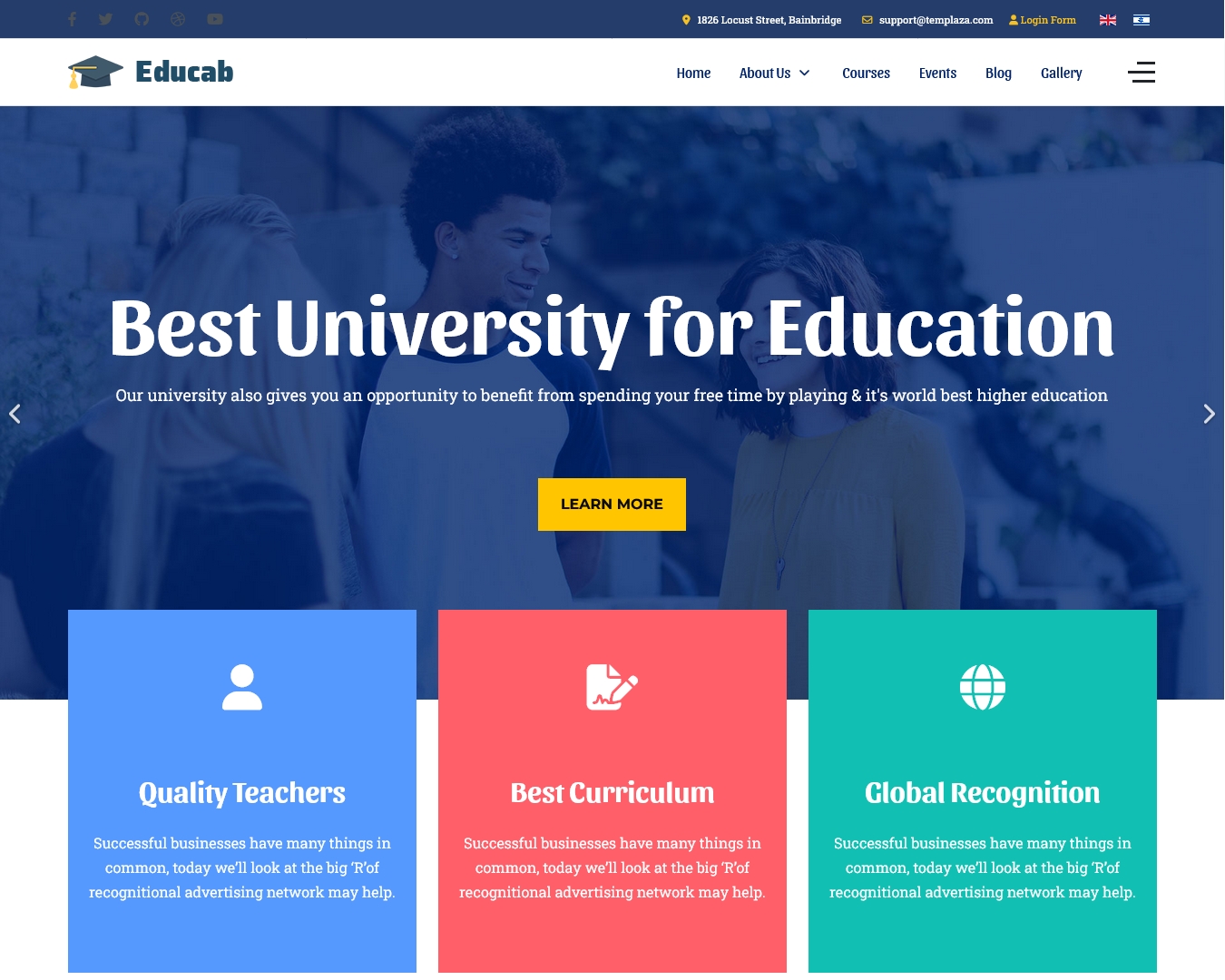 Jollyany template is a clean and modern template that can be used for many purposes, including blogs, events, business, company websites, personal websites, and other types of websites. Jollyany's appearance will enhance the beauty and outstandingness of your site, and it will also be a useful template for your work.
JA Athena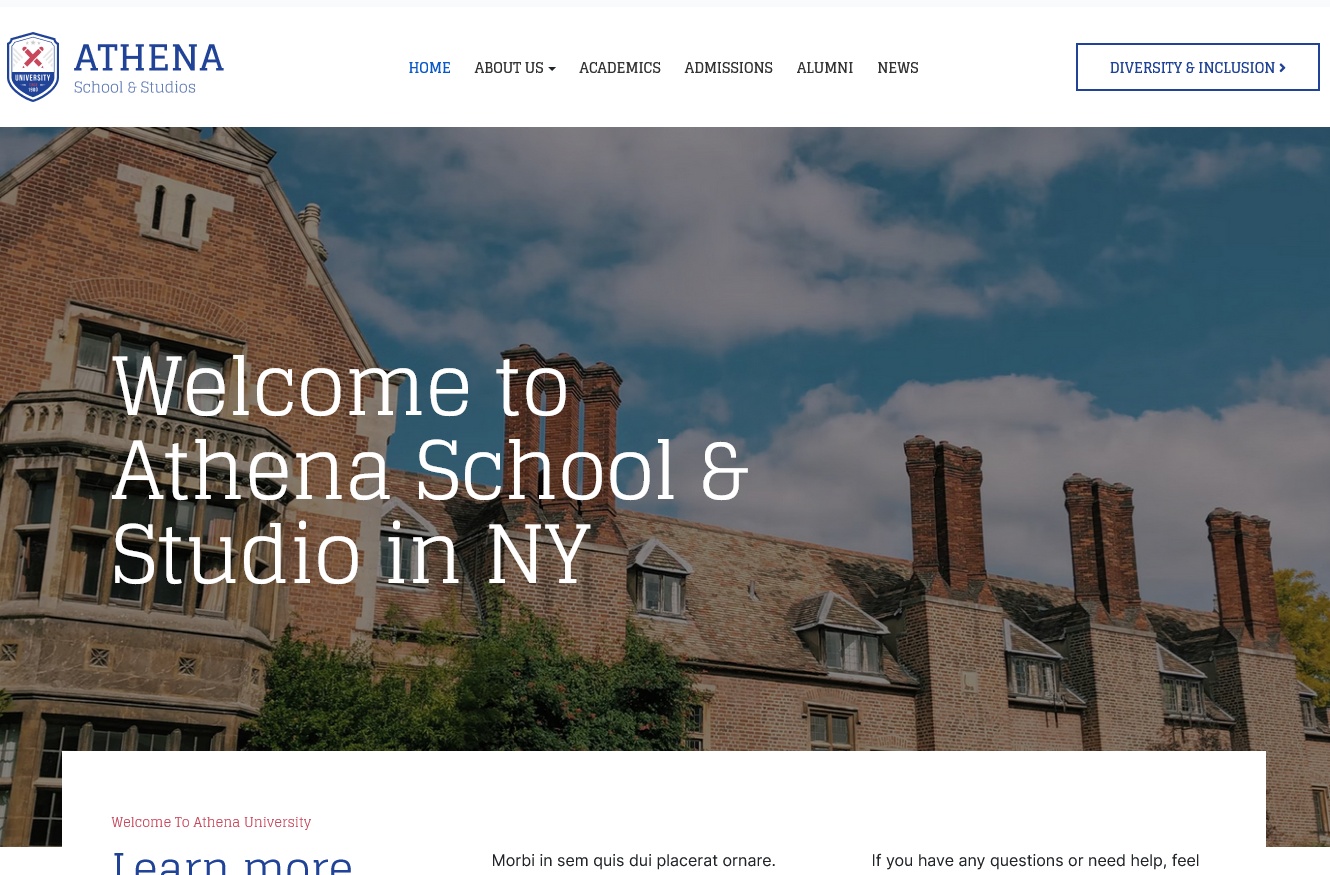 JA Athena is a Joomla template that focuses on education and features important pages like the home page, academics, admission, alumni, and more. To build a complete university website, it takes a lot of time to design the default Joomla pages for blog, contact, and login categories. Easy to customize based on a powerful admin control panel, which includes a layout builder, theme color settings, typography settings, megamenu builder, and many more.
JA Sensei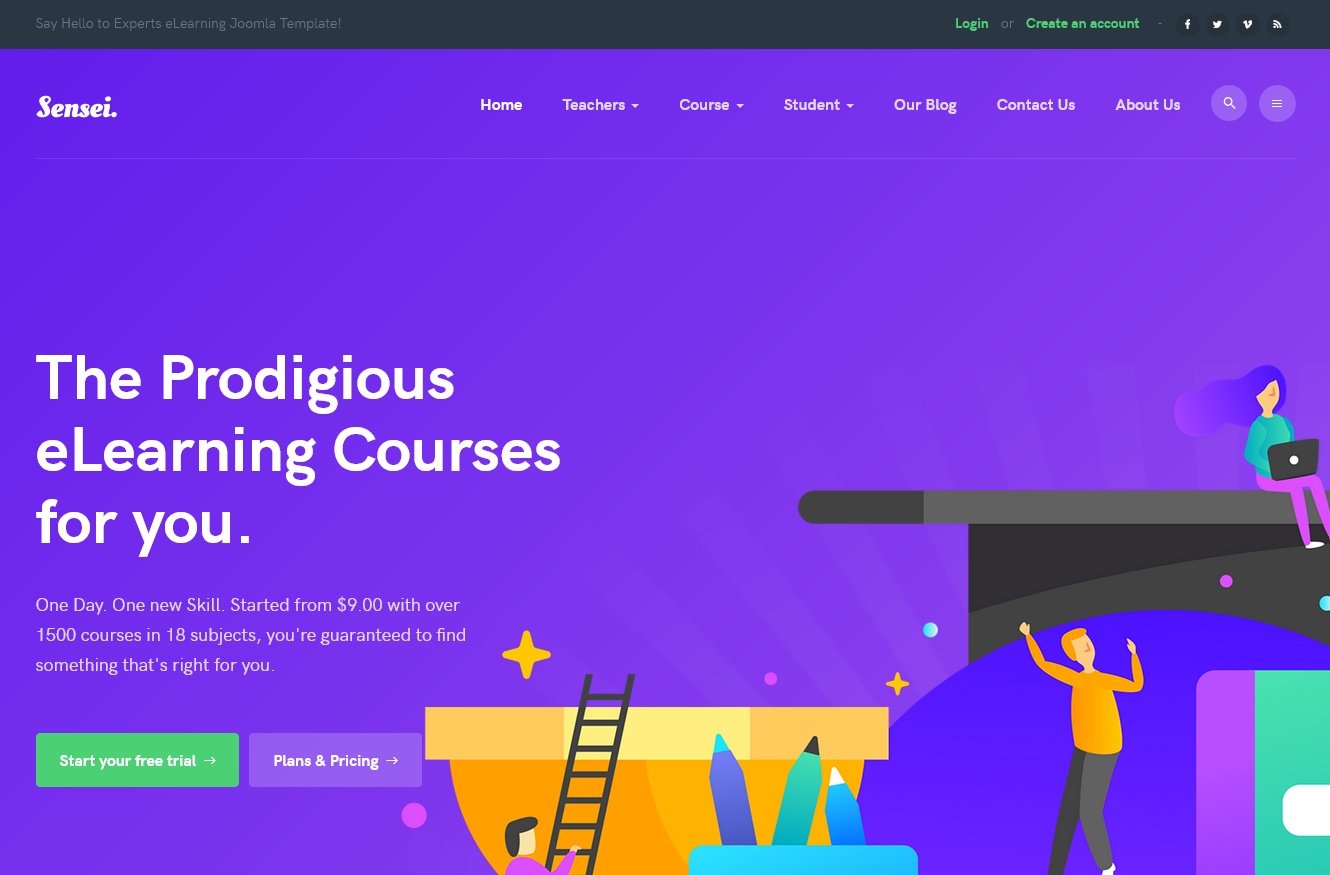 JA Sensei is a Joomla template that is professional for education, online courses with LMS, and is built on the best Guru with powerful features. A powerful admin control panel with built-in functionalities makes it easy to customize the LMS Joomla template, which is built on T3 Framework:visual layout configuration, responsive layout configuration, megamenu builder, optimization, etc.
School District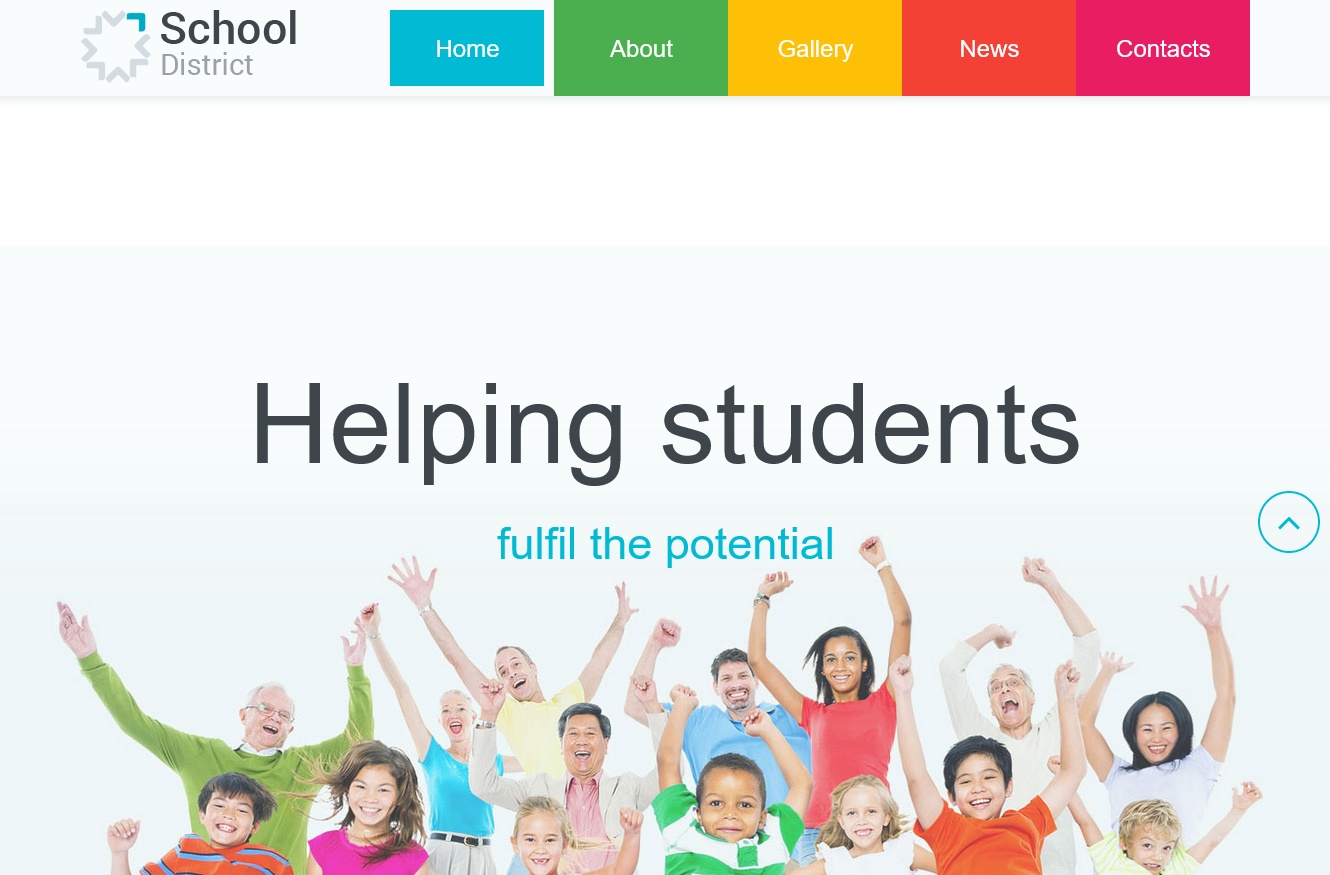 School District is a colorful Joomla template that can be used for a primary school website. The colorful design catches the eye of users and potential customers. the design of this Joomla template is user-friendly to make it comfortable for customers.
Daycare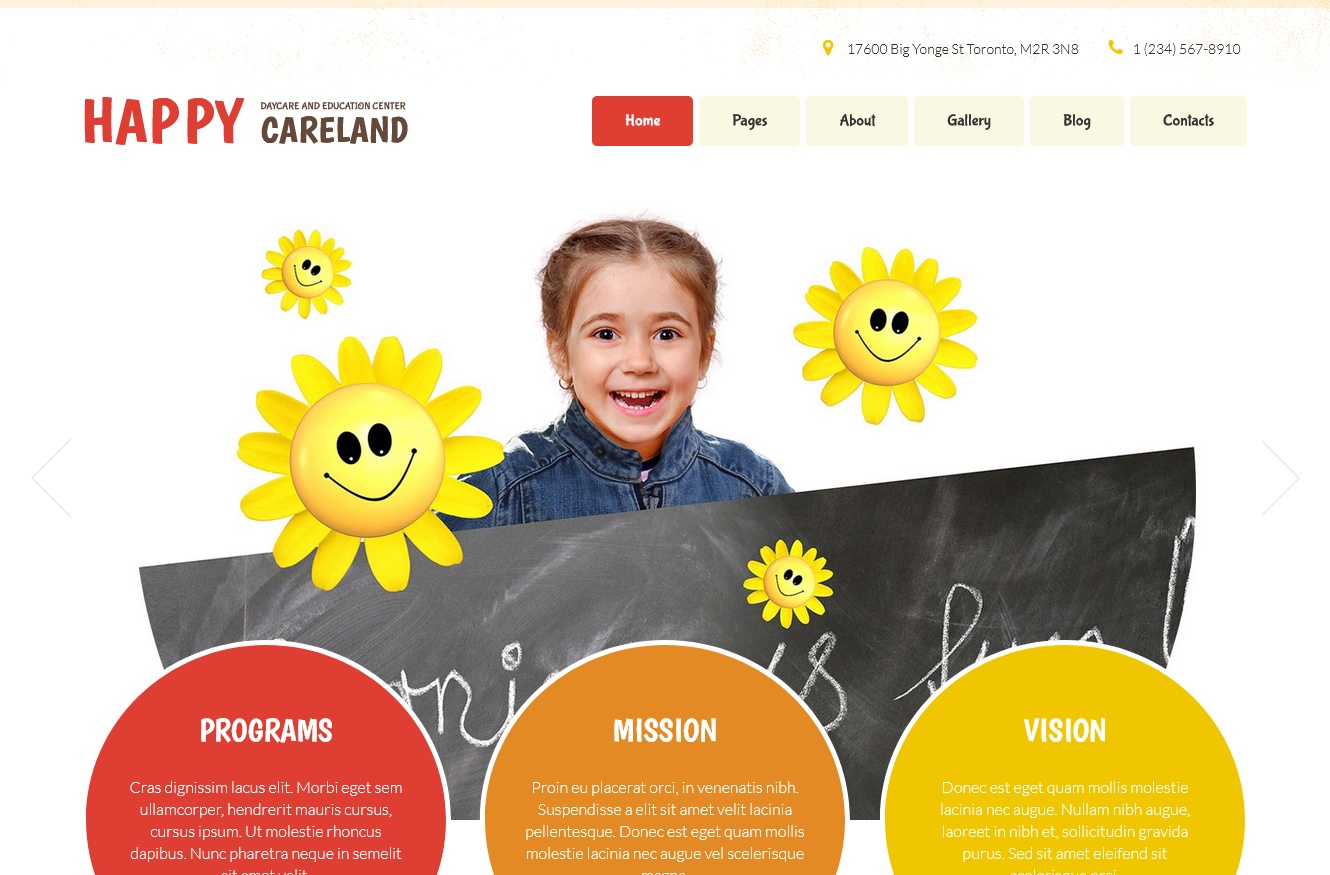 The Joomla Template was created in accordance with the latest web design trends, which resulted in colorful schemes and innocent or playful details around the pages. It was created to provide a new design solution for your childcare website. Featuring a smooth browsing experience, advanced searching, back to top buttons, and other convenient navigation features. Set up a site on its own basis with ease with the Quick-start installation package.
JA Playschool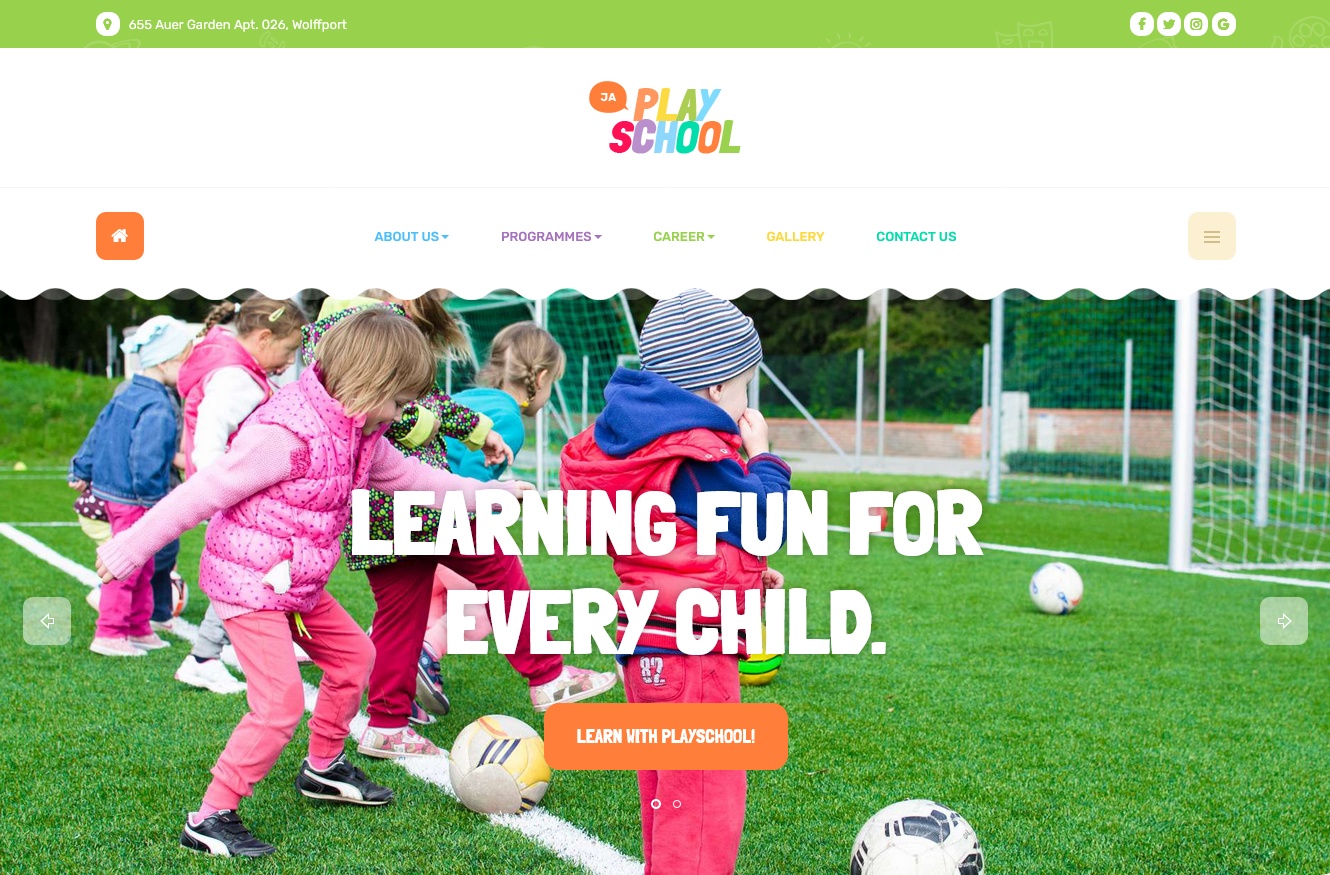 JA Playschool is a Joomla template designed for preschool and kindergarten education in schools with a creative and colorful design style. All Joomla default pages are supported by the template. Playschool is equipped with a flexible layout system and a number of pre-made pages that feature beautiful programs, careers, galleries, and social pages.
ESP University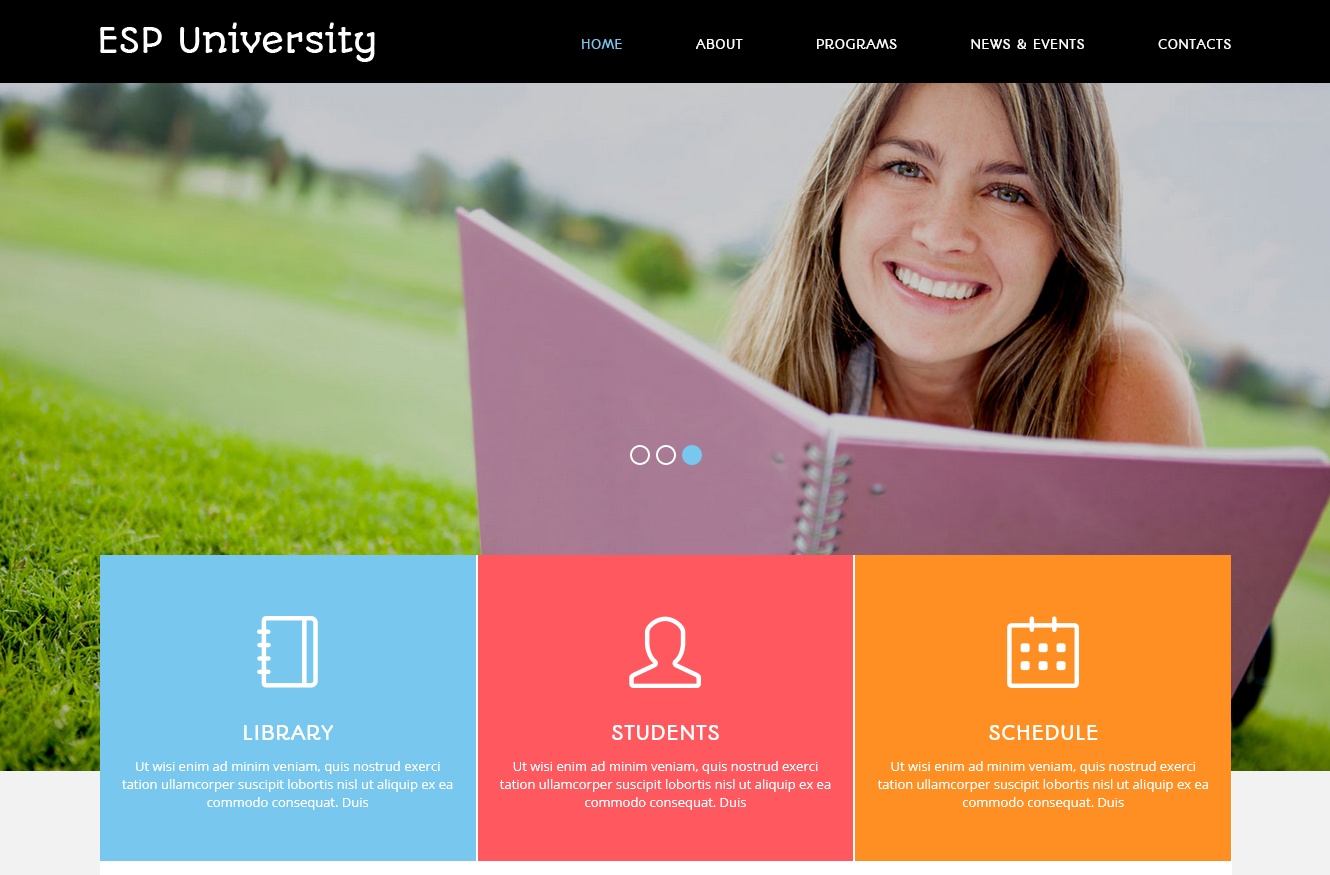 Education Centre is a Joomla Template for Promoting courses, schools, and universities. This theme is perfectly tailored to this sphere. Starting is one of the best solutions. You bring them closer to their goal of mastering the desired branches of science and acquiring the necessary skills. Your well-done site and pleasant user experience will make people enjoy the engrossing education. This template can be found here.
LT School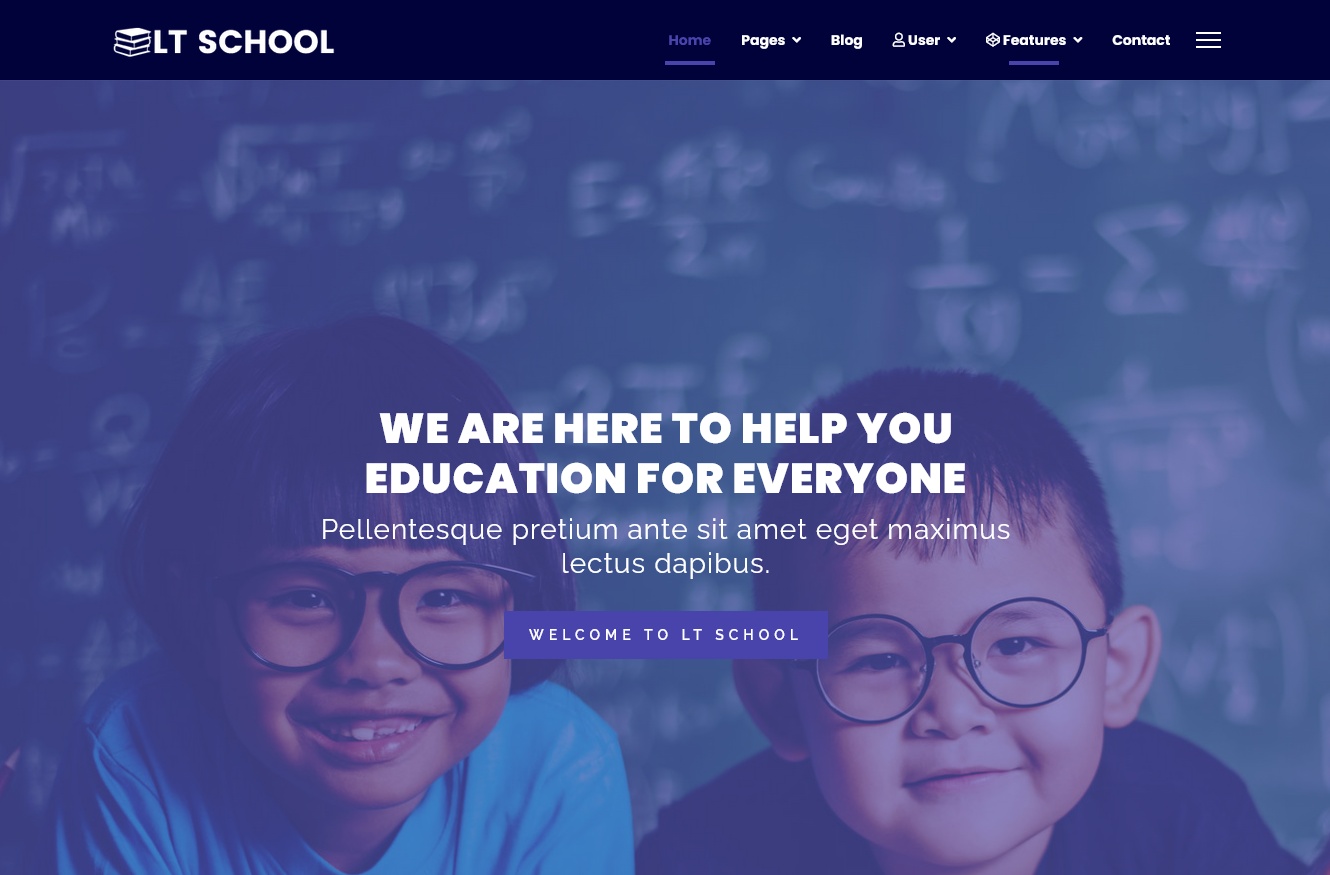 LT School is a professional website that provides information about online classes, courses, and other activities for your students and parents is necessary as an educator. Helix Ultimate Framework combined with SP Page Builder will help you build an educational website with a friendly interface and well-organized content. This theme is intended for educational websites, including schools, colleges, or universities.
JA Platon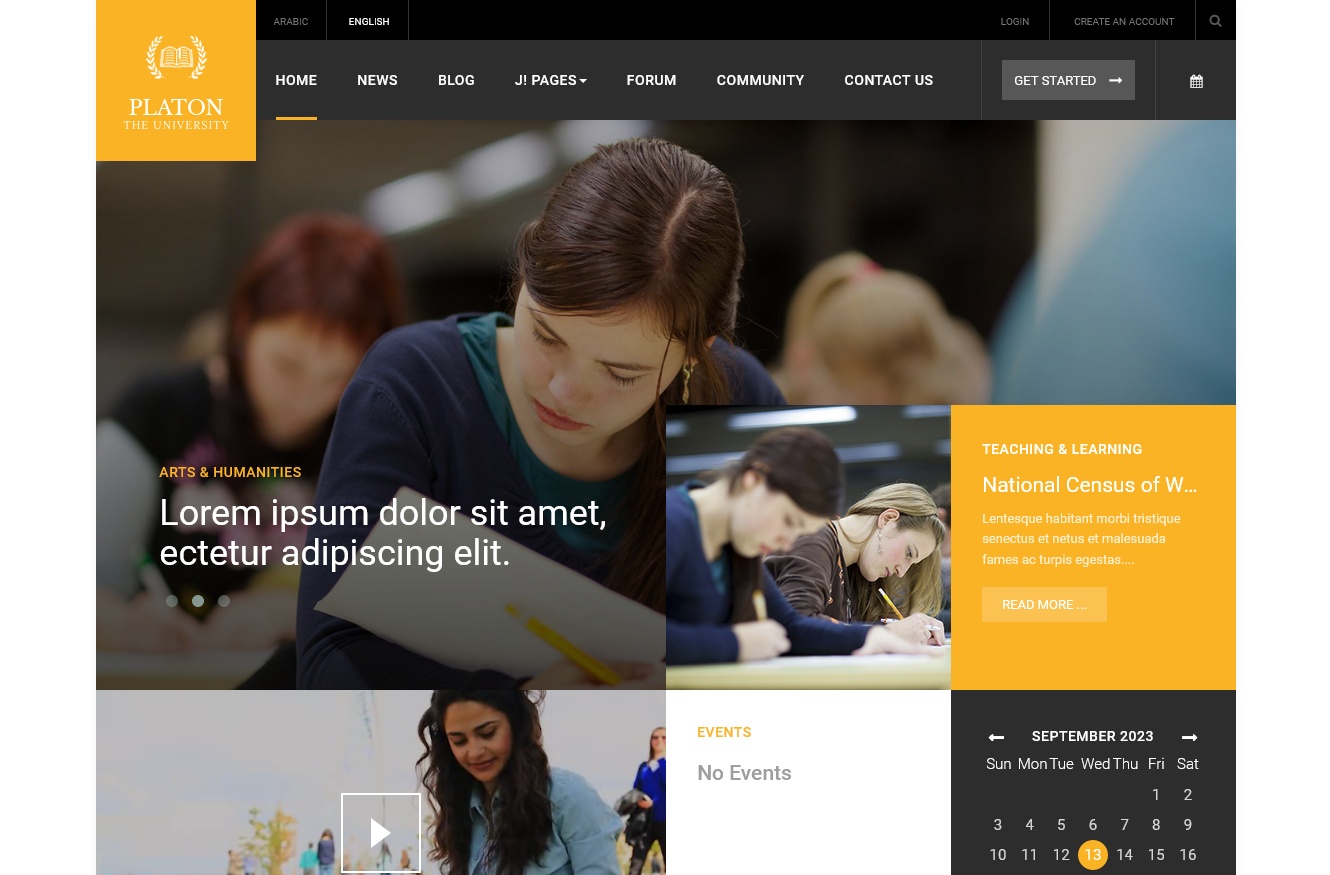 The perfect Joomla template for Universities, schools, colleges, and other educational websites is JA Platon – Responsive Joomla Template for Universities and Colleges. Ja Platon is responsible for creating not only school websites, but also discussion boards, forums, and social platforms for educational organizations. The template can be customized to meet the needs of users and the site's speed is optimized for better performance and user experience.