Business HTML website templates are a valuable resource for businesses looking to establish an online presence. These templates are pre-designed and coded using HTML, making them easy to customize and deploy.
One of the key advantages of business HTML website templates is their responsive design. With more and more users accessing websites on mobile devices, it is crucial for businesses to have a website that adapts seamlessly to different screen sizes. Responsive design ensures that your website looks great and functions properly on desktops, tablets, and smartphones.
Another benefit of using HTML templates for business websites is their professional design. These templates are created by experienced designers who understand the importance of aesthetics in attracting and retaining visitors. They often feature clean layouts, visually appealing graphics, and intuitive navigation menus that enhance the user experience.
Furthermore, business HTML website templates offer customization options that allow you to tailor the design to your specific needs. You can easily modify colors, fonts, images, and content to align with your brand identity. This flexibility enables businesses to create a unique online presence without the need for extensive coding knowledge or hiring a professional web developer.
Business HTML website templates provide businesses with responsive designs that adapt to various devices while offering customizable options for a professional-looking online presence.
Digian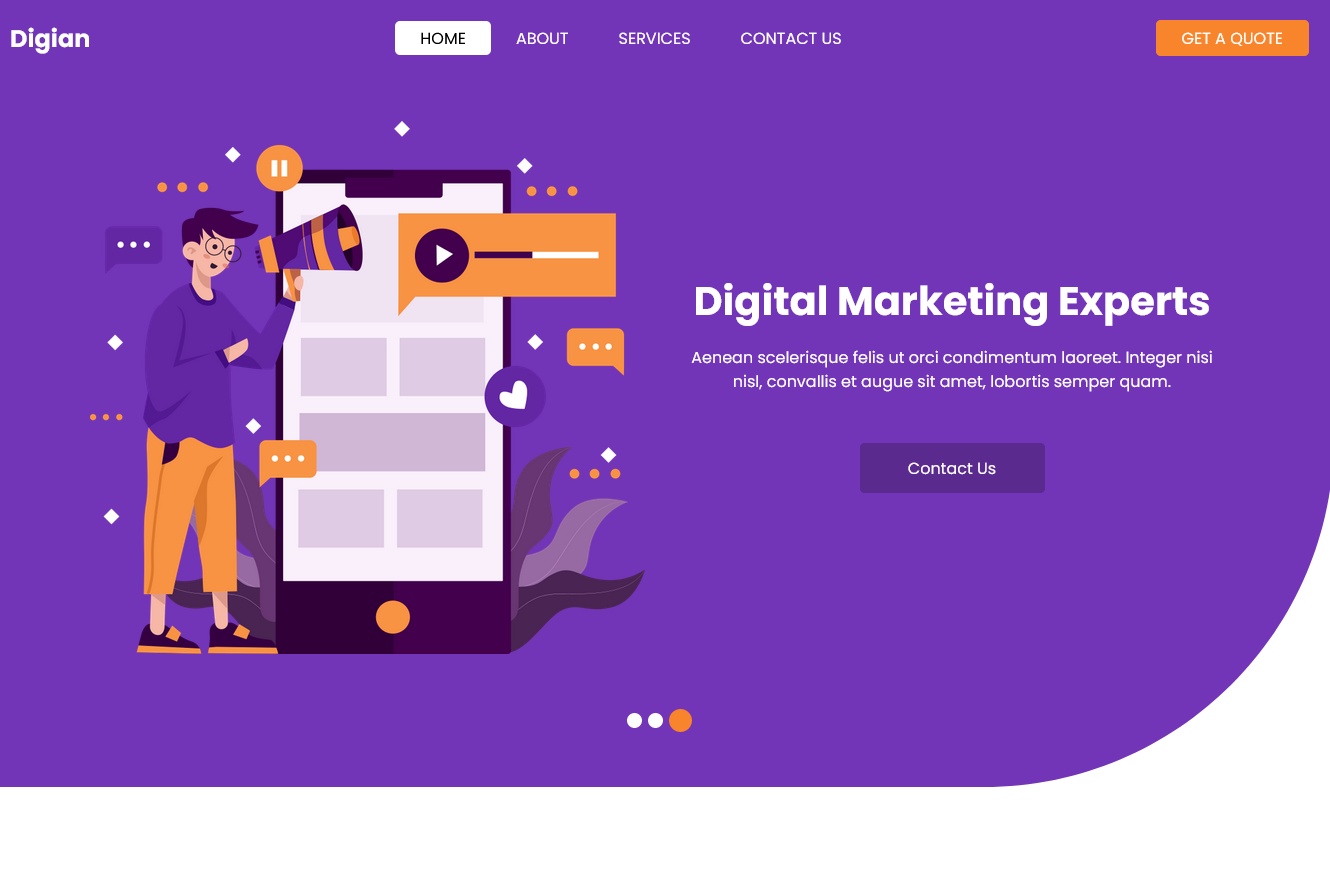 Digian is a Free Digital Marketing Website Template was created specifically for SMO, SEO & Digital Marketing Agency companies with latest bootstrap features responsive for all devices.
Fonicy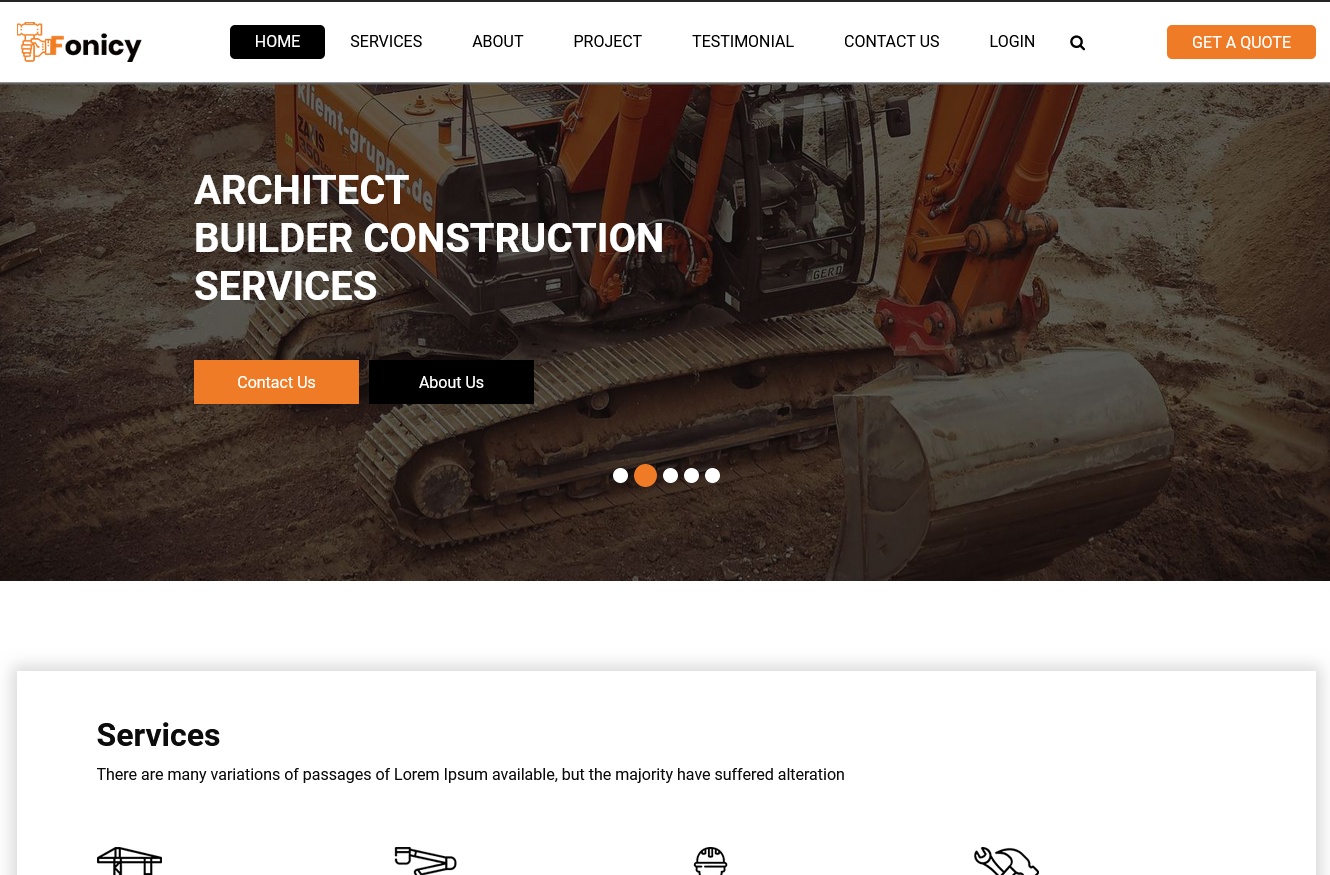 Fonicy Architect PSD Template is designed for interior designers and those who need an easy template, an attractive and effective way to share their work showcase or with clients.
Catering Services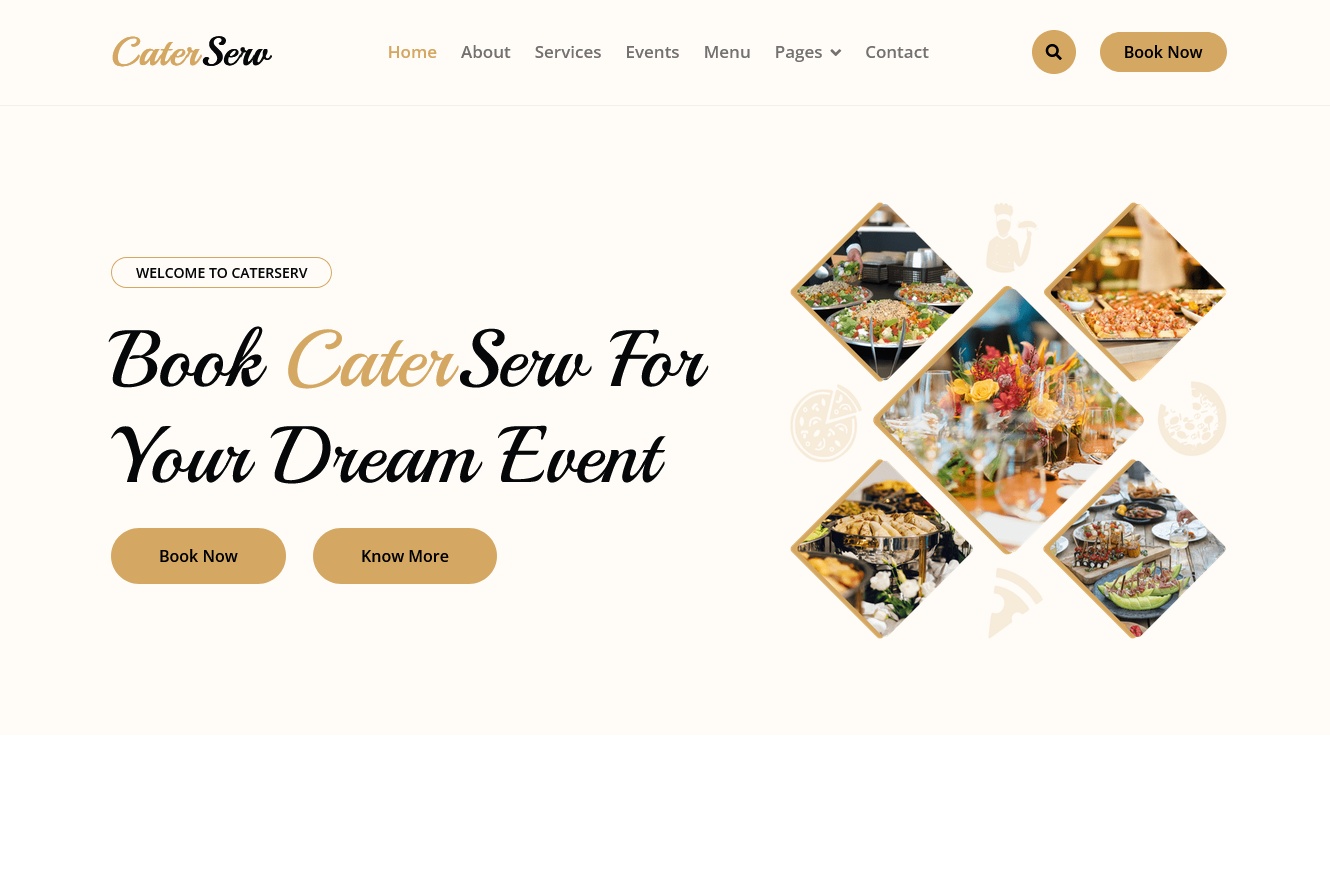 Catering Services is a professional WordPress website for your catering and restaurant business is crucial, whether you already have one or are just starting. Although you may be an expert chef or professional caterer, it's likely that you don't feel comfortable with web design. That's why we're offering a free catering services website template for you. A website for your business can be built quickly with the help of basic coding knowledge.
Nelson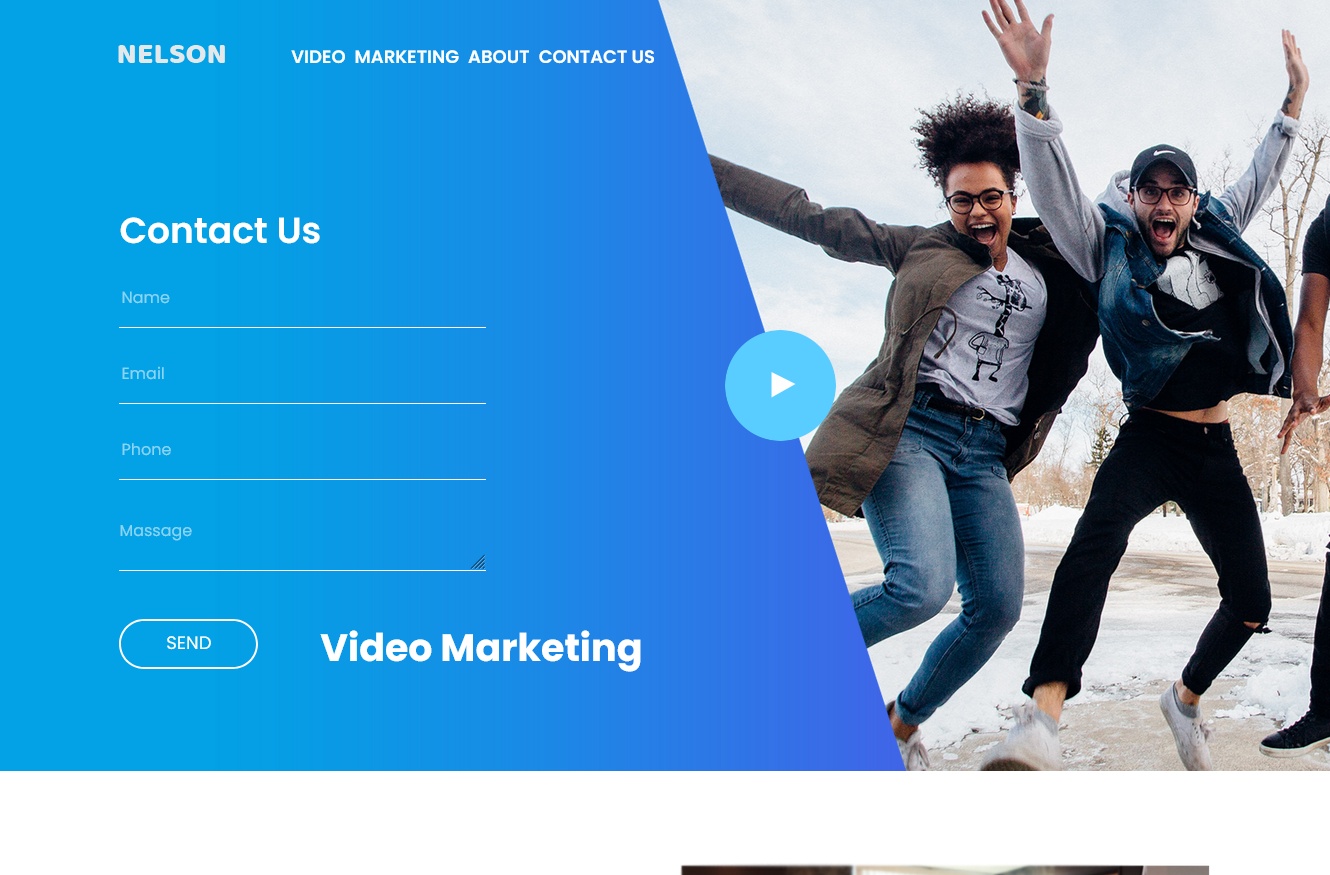 A Video Marketing Website template is the perfect solution to boost your business and engage your audience. You have the ability to create a visually stunning online presence that captivates viewers and converts them into loyal customers. Customize your template with ease, thanks to the intuitive drag-and-drop interface, and experiment with different layouts. And your brand's personality can be perfectly reflected through animations and color schemes.
HighTech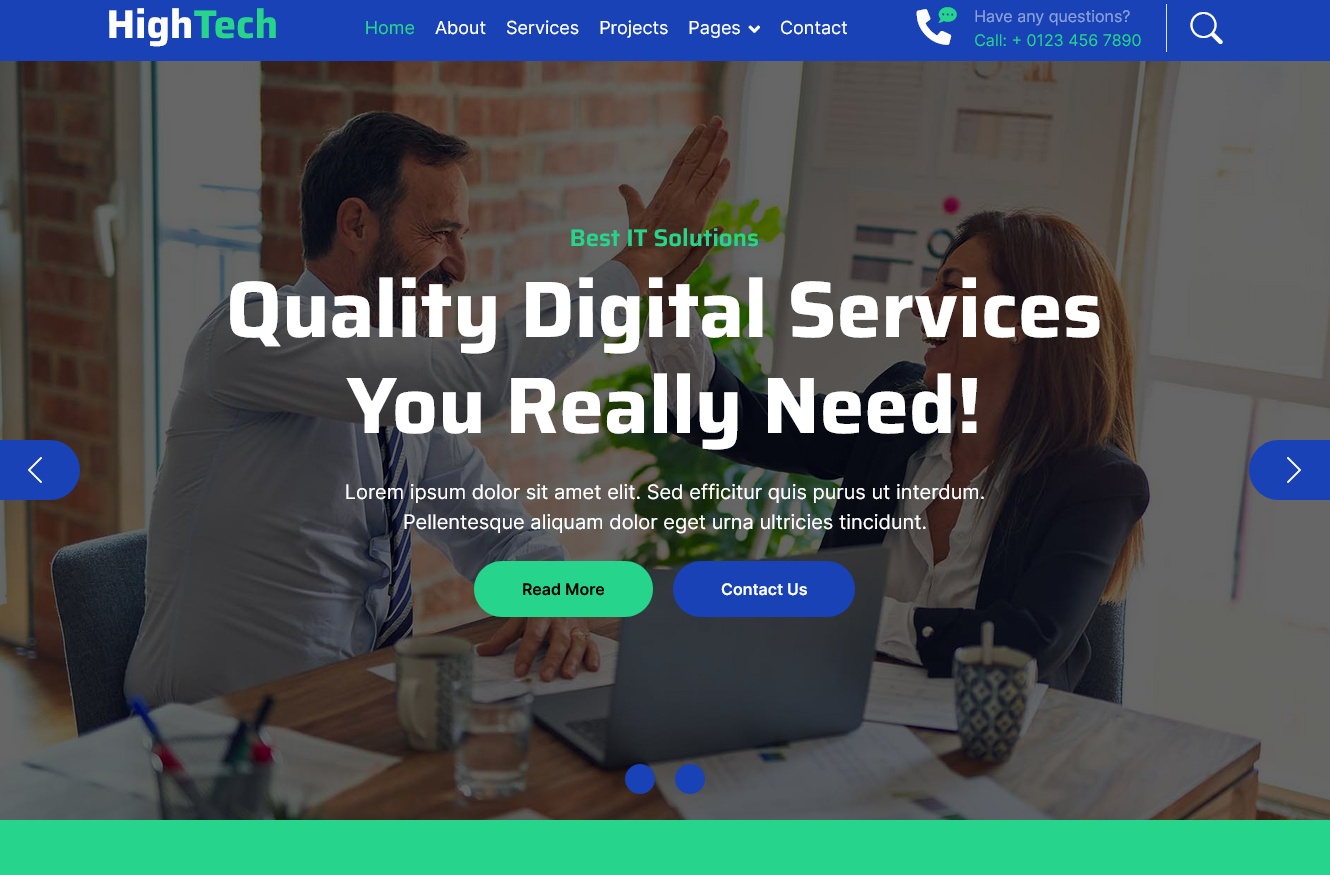 HighTech is a free HTML website template for IT solutions that is meticulously crafted, creative, and modern, and is perfectly suited for digital agencies. The design has been tailored to meet the needs of startup digital agencies, IT solutions companies, SEO agencies, graphic design firms, creative agencies, web design & development agencies, online marketing agencies, SEO services providers, content marketing, consulting & financial agencies, as well as any other agencies and businesses that deal with internet marketing and service-related matters.
Tale Seo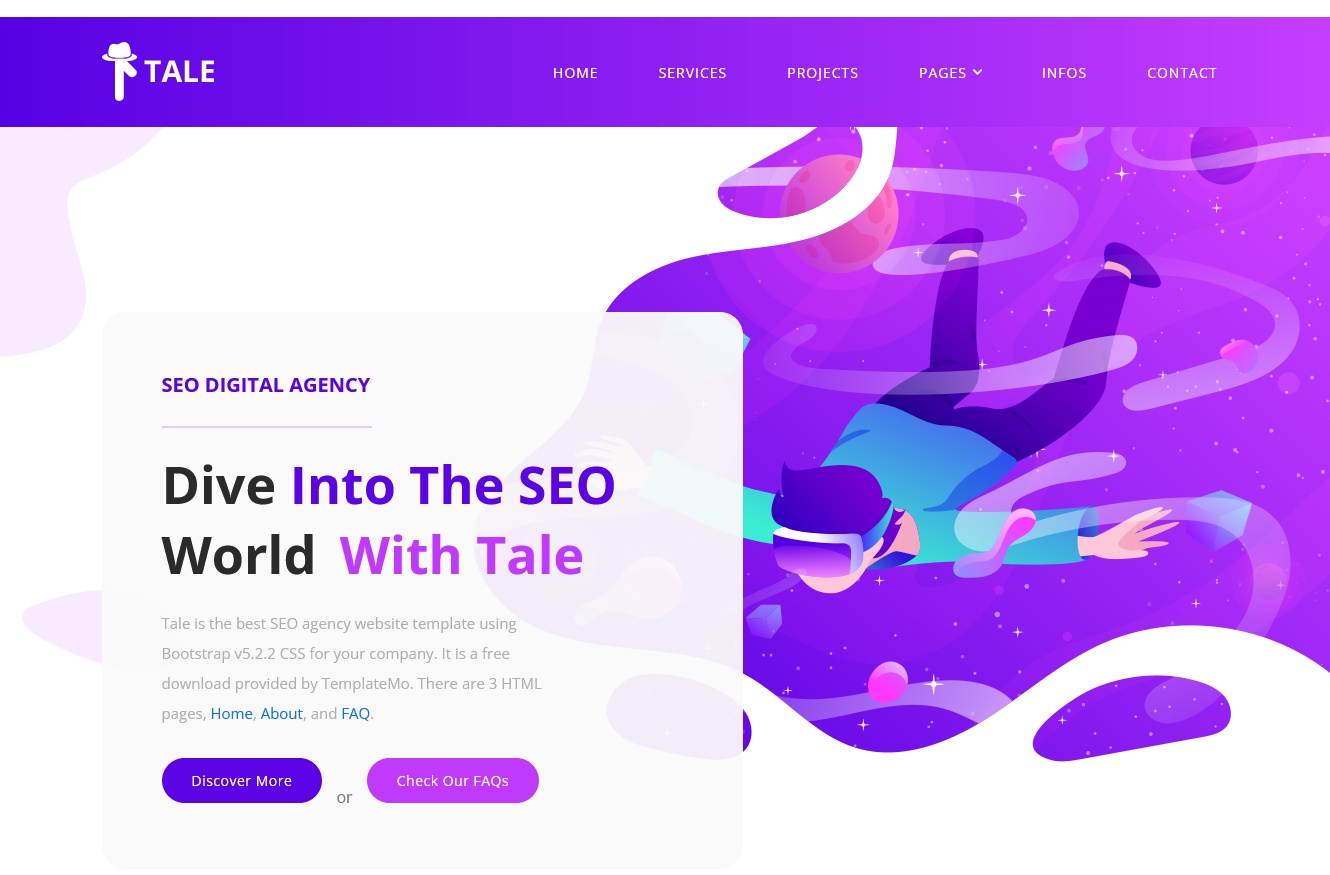 Tale is the best SEO agency website template. Beautiful purple gradient graphics are used to design the template. About and FAQ pages are included with beautiful tabs and accordion content. Bootstrap v5.2.2 CSS is used to ensure maximum flexibility in web page customizations.
Rolio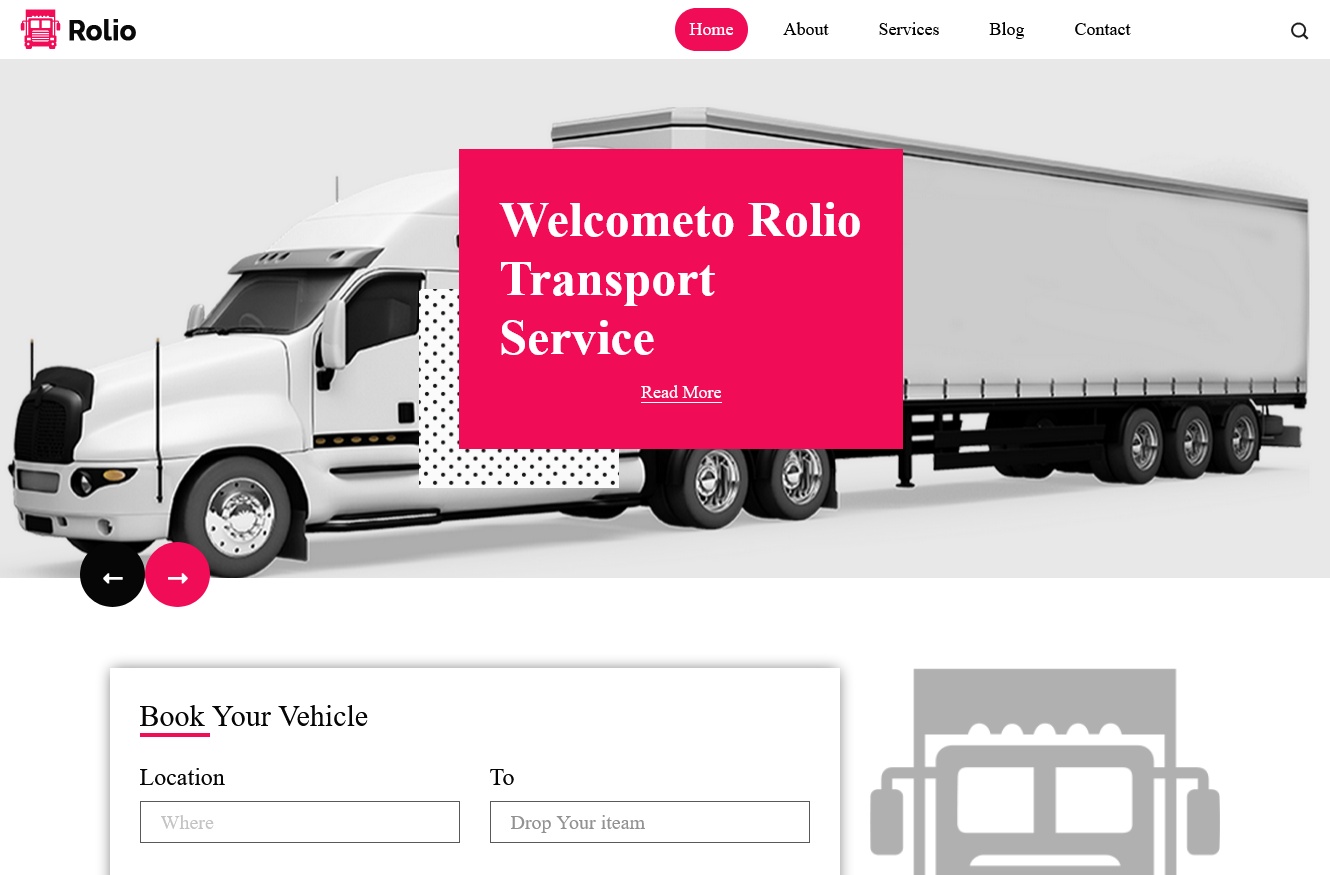 Rolio is a HTML template that are ready to use and can make your life easier! This template is suitable for companies that focus on shipping, logistics, and freight. Sections are provided to showcase your services, pricing, and team. The HTML template for the Transport Website is both visually appealing and easy to use.
Chain App Dev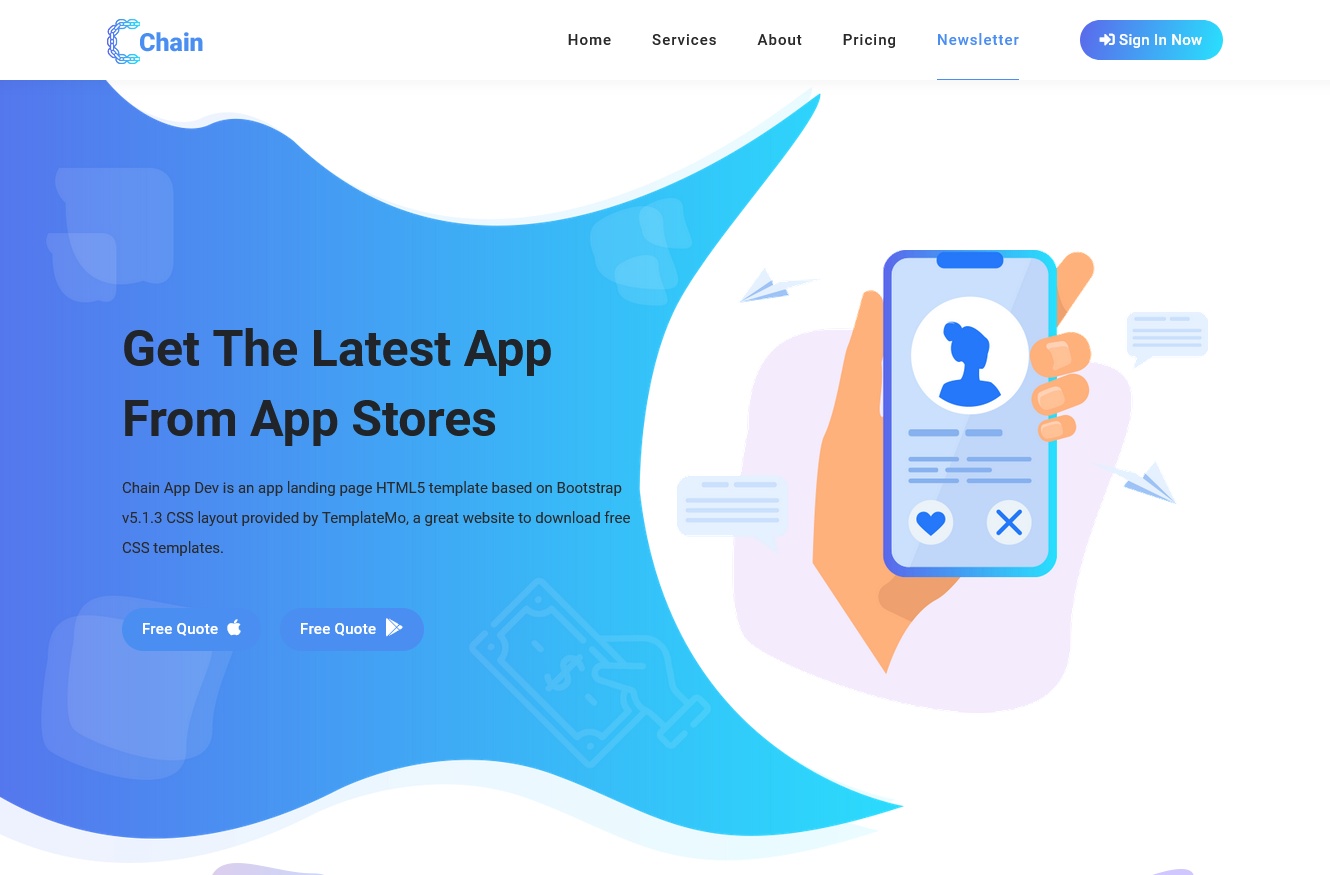 Chain App Development is a website template that can be utilized for your digital marketing purposes. This layout has a really appealing ocean blue color gradient that can be utilized for your digital agency or app development. Chain App Dev is an HTML5 template for app landing pages that utilizes Bootstrap v5.1.3 CSS layout.
Apex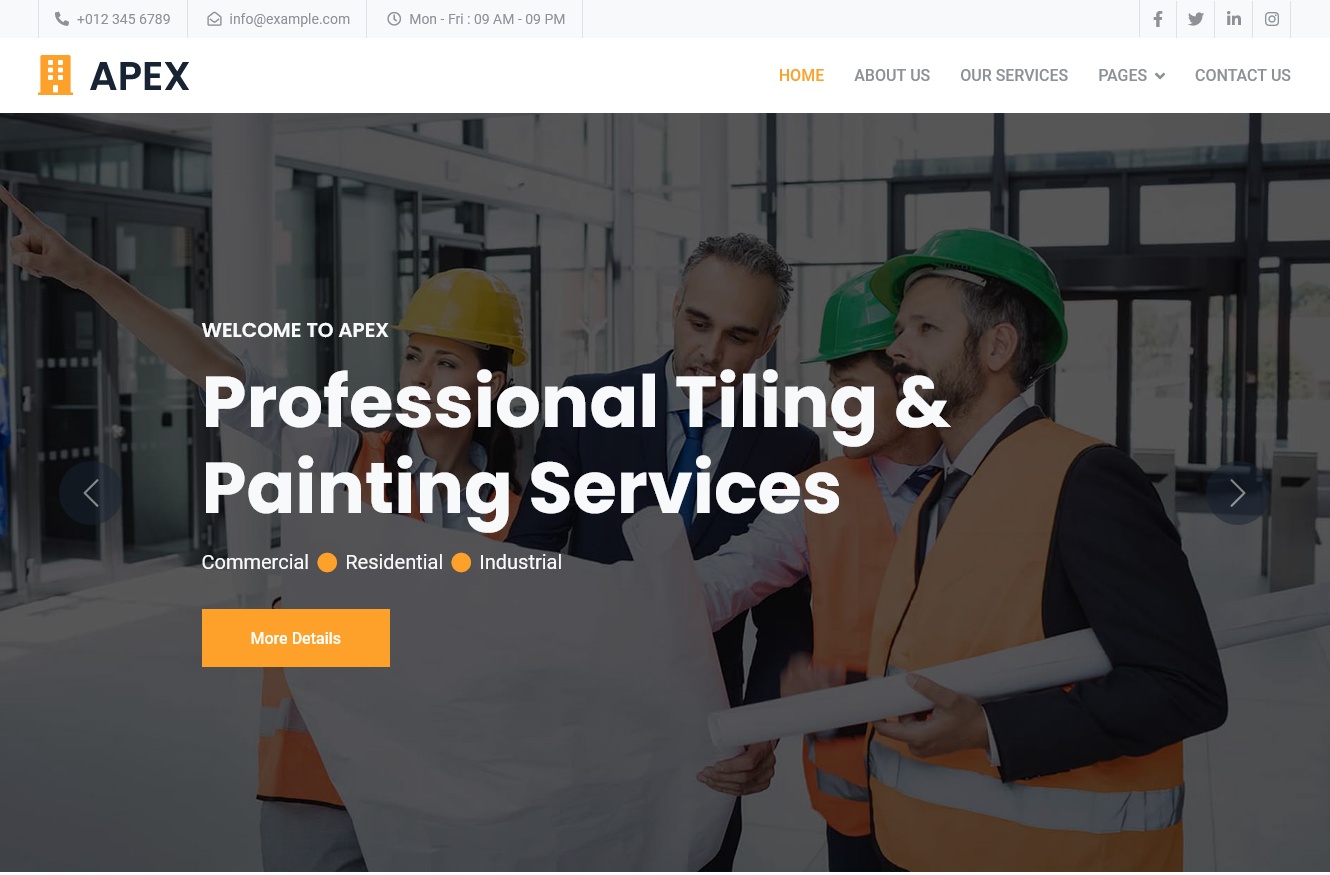 The Apex Home is a Repair Website Template represents the need for building construction, renovation, remodeling, roofing, repairing and plumbing, electric wiring, maintenance, and cleaning services are on the rise day by day. Our website template for home repair and maintenance is free for you to use. It's simple to download the template and create your business website.
Digimedia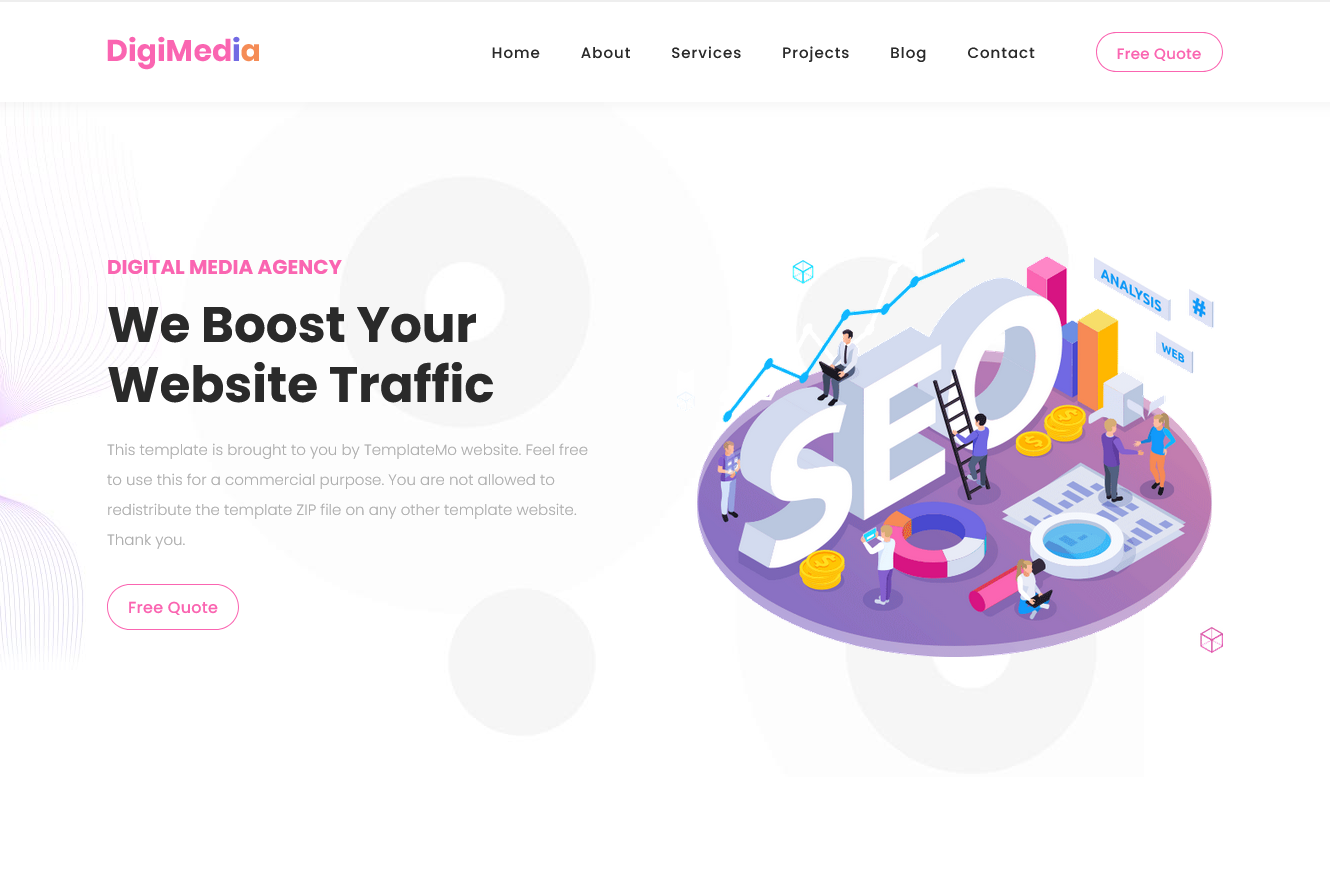 This Bootstrap v5.1 layout is ready to be used on your business website. There are three variations of DigiMedia, a digital marketing HTML template, with slightly different colors. Downloading, editing, and using this Digimedia HTML CSS layout for your commercial or non-commercial site.
Redat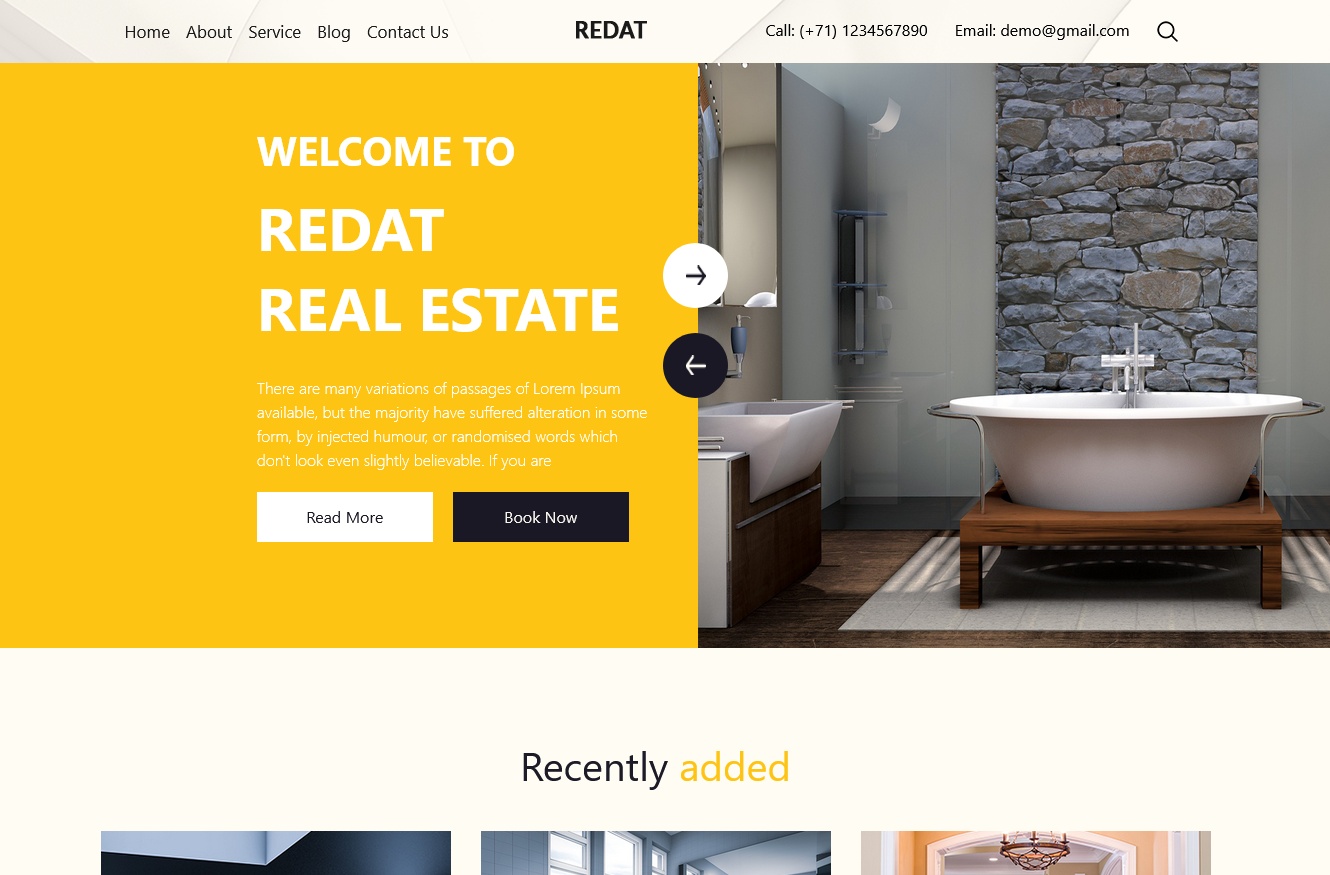 Redat is a Real Estate Website template. You can create a professional-looking site that's tailored to your business's needs with the help of this template. Using a template that's specifically designed for the real estate industry is a better option than starting from scratch.
Mical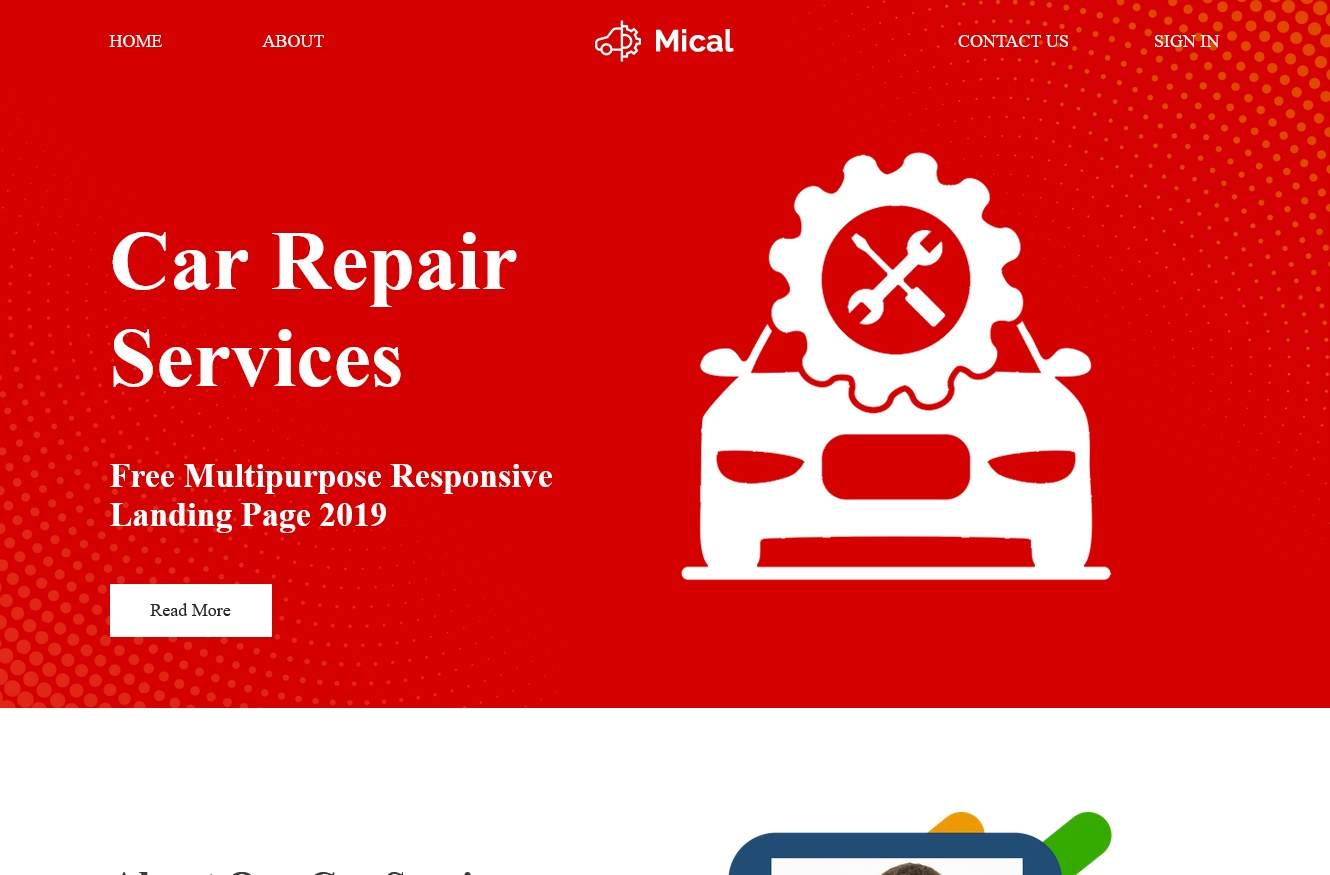 Mical is a Car Repair Service website template. The template we use ensures a seamless experience for both car owners and technicians. The app features easy navigation, eye-catching visuals, and a plethora of useful features that cater to all your car repair needs. It allows you to relax, sit back, and enjoy the ride of convenience while we take care of your car. Booking appointments online, browsing a variety of services, and even receiving helpful tips through information.