Bakery WordPress Themes are specifically designed templates for bakery websites built on the WordPress platform. These themes offer a range of features and functionalities that cater to the unique needs of bakery businesses, allowing them to showcase their products, services, and brand in an appealing and professional manner.
WordPress Themes, in general, are pre-designed layouts that determine the overall look and feel of a website. They provide a framework for website owners to easily customize their site's design without the need for extensive coding knowledge. With thousands of themes available, users can choose from various styles, layouts, color schemes, and functionalities to create a website that aligns with their specific requirements.
When it comes to Bakery WordPress Themes, they often come equipped with features such as menu management systems, online ordering capabilities, responsive designs for mobile devices, integration with popular plugins like WooCommerce for e-commerce functionality, and visually appealing elements like high-quality images and sliders.
These themes not only enhance the visual appeal of bakery websites but also offer practical solutions for managing online orders or reservations. They provide an intuitive user interface that allows bakery owners to easily update menus or add new products without any technical expertise.
Whether you're starting a new bakery business or looking to revamp your existing website, Bakery WordPress Themes can be an excellent choice. They offer convenience and flexibility while ensuring your bakery's online presence is both visually appealing and functional.
Bakery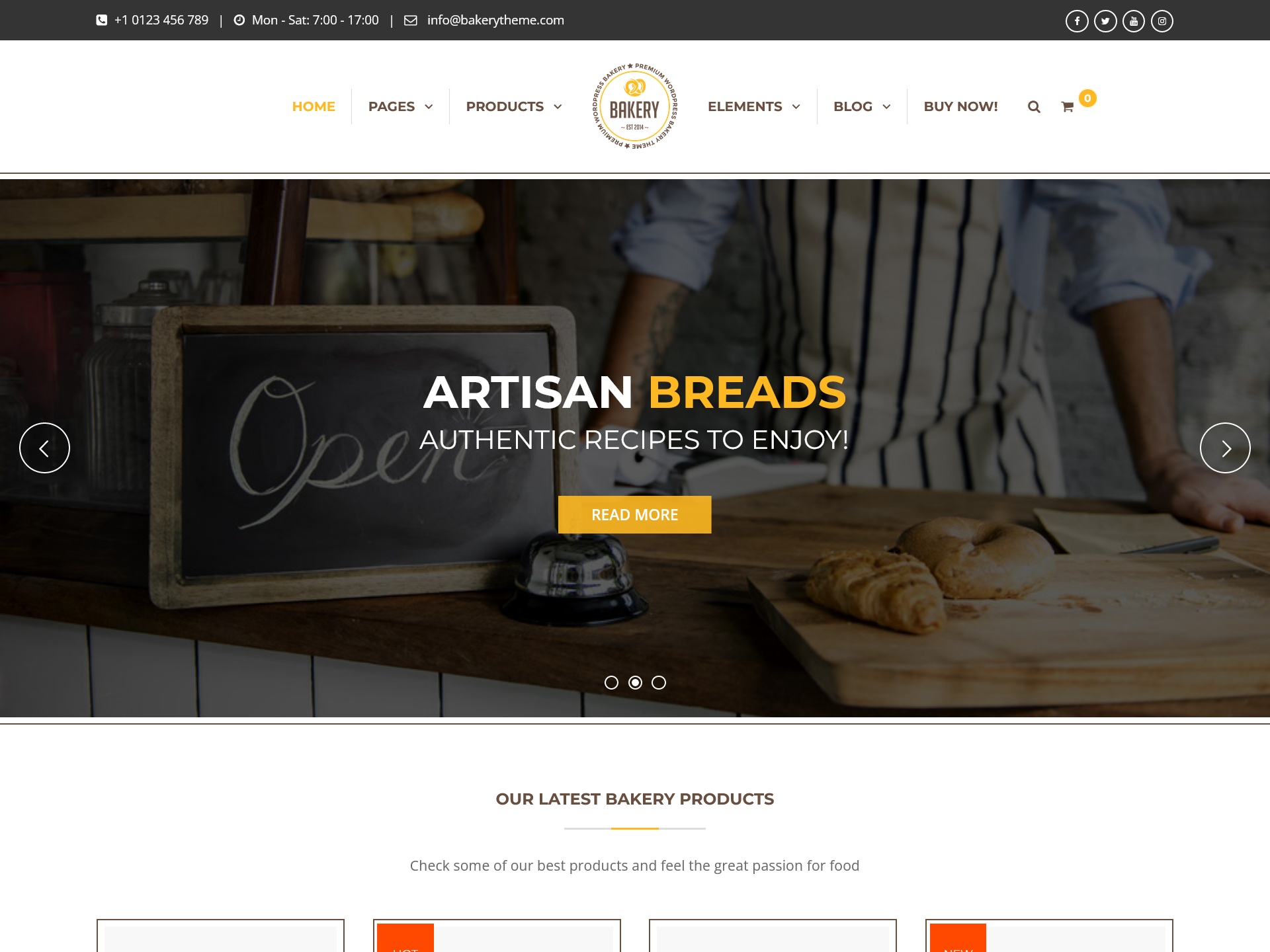 Bakery is a premium WordPress theme for bakeries, cake shops, and other food-related businesses. The advanced options allow for the creation of a professional and stunning website without any coding knowledge, making it incredibly easy to use and powerful.
Estiene
Estiene is a Sweets and Bakery WordPress Theme. Features are Modern Design, Built-in Mega Menu Tool, Flexible, Drag & Drop Header Builder with Presets, Customizable colors and fonts, Fully Responsive, Extended WGL Row Animations, Flexible Portfolio Modules, WooCommerce Ready and more.
Ileas Bakery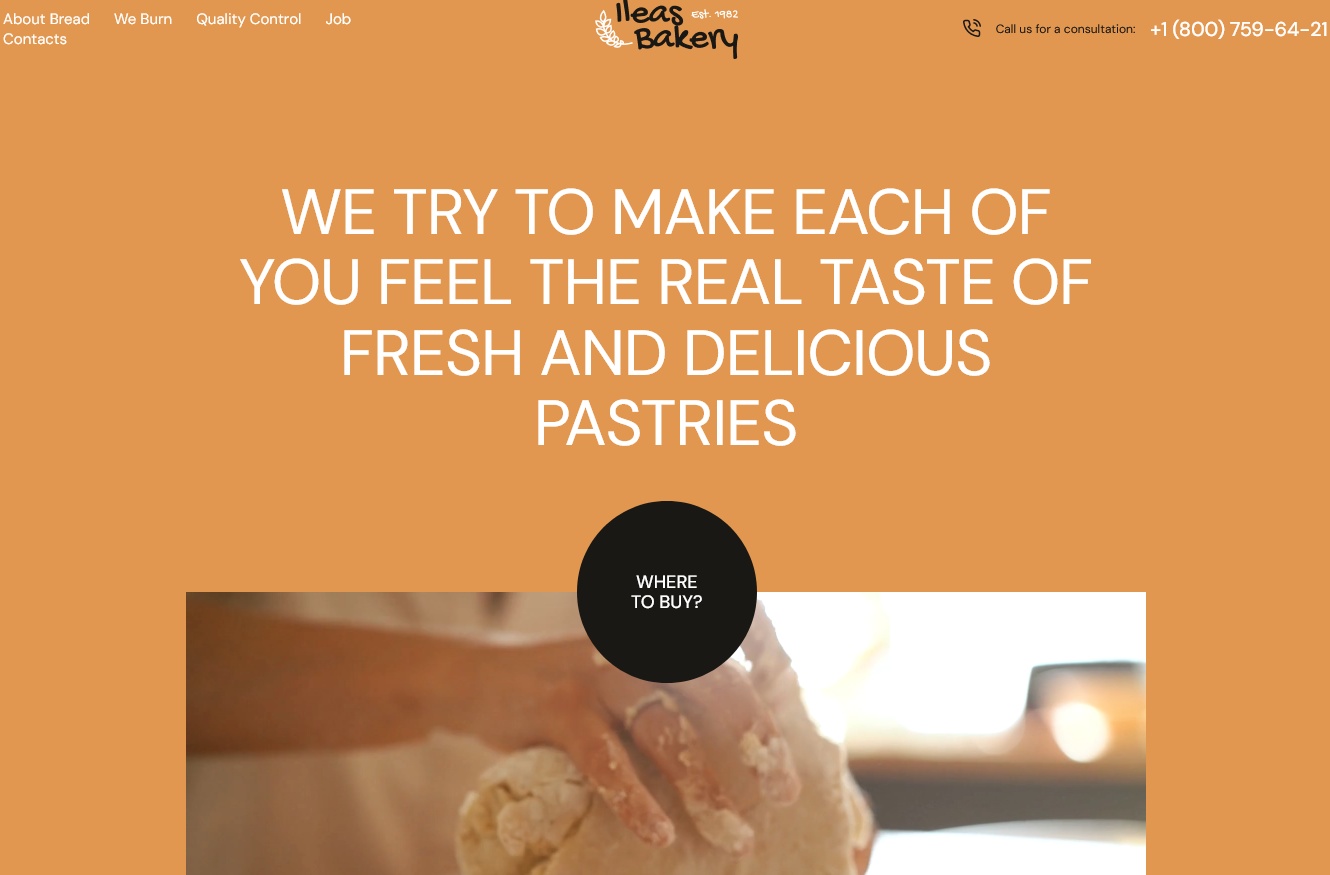 Ileas Bakery is a Bakery and Pastry WordPress Theme. It can be used for both a bakery and a small restaurant, cafe, or pizzeria. A team of professionals wrote both the site and its code, which means that they are completely adaptive and ready for promotion. The delicate orange and cream tones make it perfect for baking or eating and arousing your appetite.
Bellaria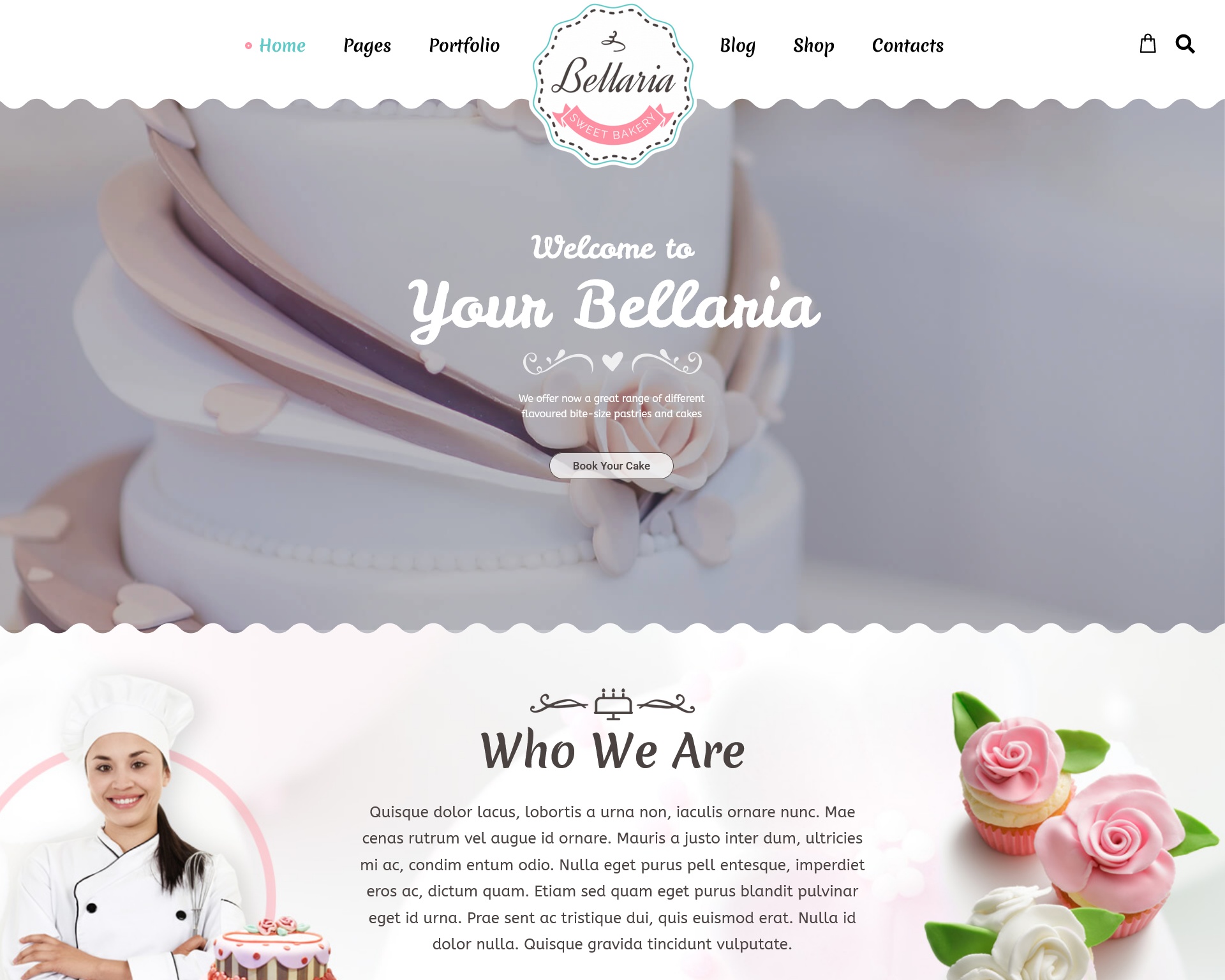 Bellaria is a WordPress theme that is unique, flexible, and powerful, and can be used for many different websites. Creating a beautiful, stunning, and unique website is easy with the help of these themed possibilities, responsive design and retina graphics, this theme looks great on tablets and mobile devices. It features a variety of page types, wide and boxed layouts, unlimited color schemes, a vast array of fonts, icons, and more.
Bready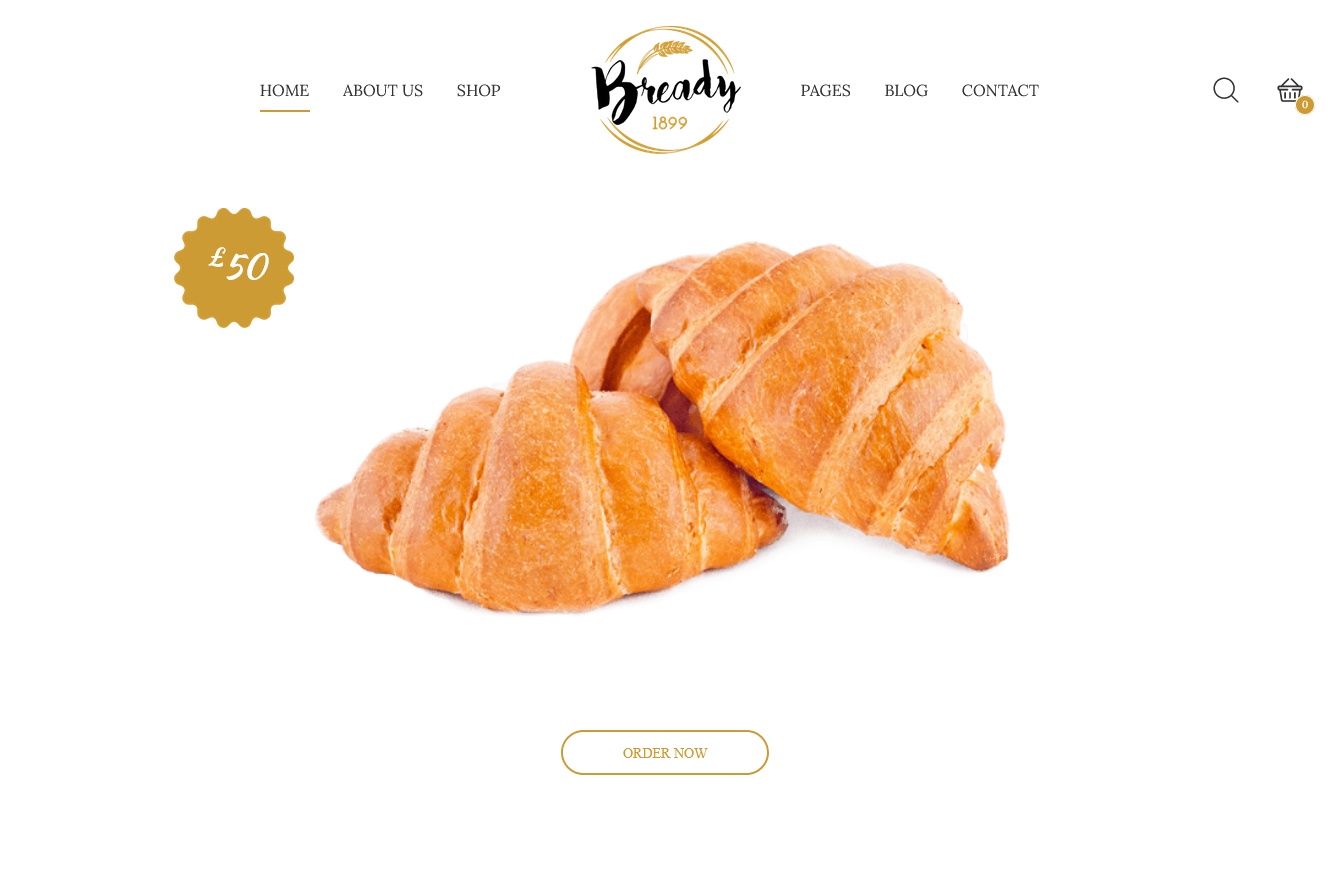 Bready built a professional and stunning website without any coding knowledge, and the cake and bakery website has a strong, sweet, and elegant style. To captivate every customer's heart, the layout is focused on the product. Its advanced options enable you to do everything, making it easy to use and powerful.
Bakery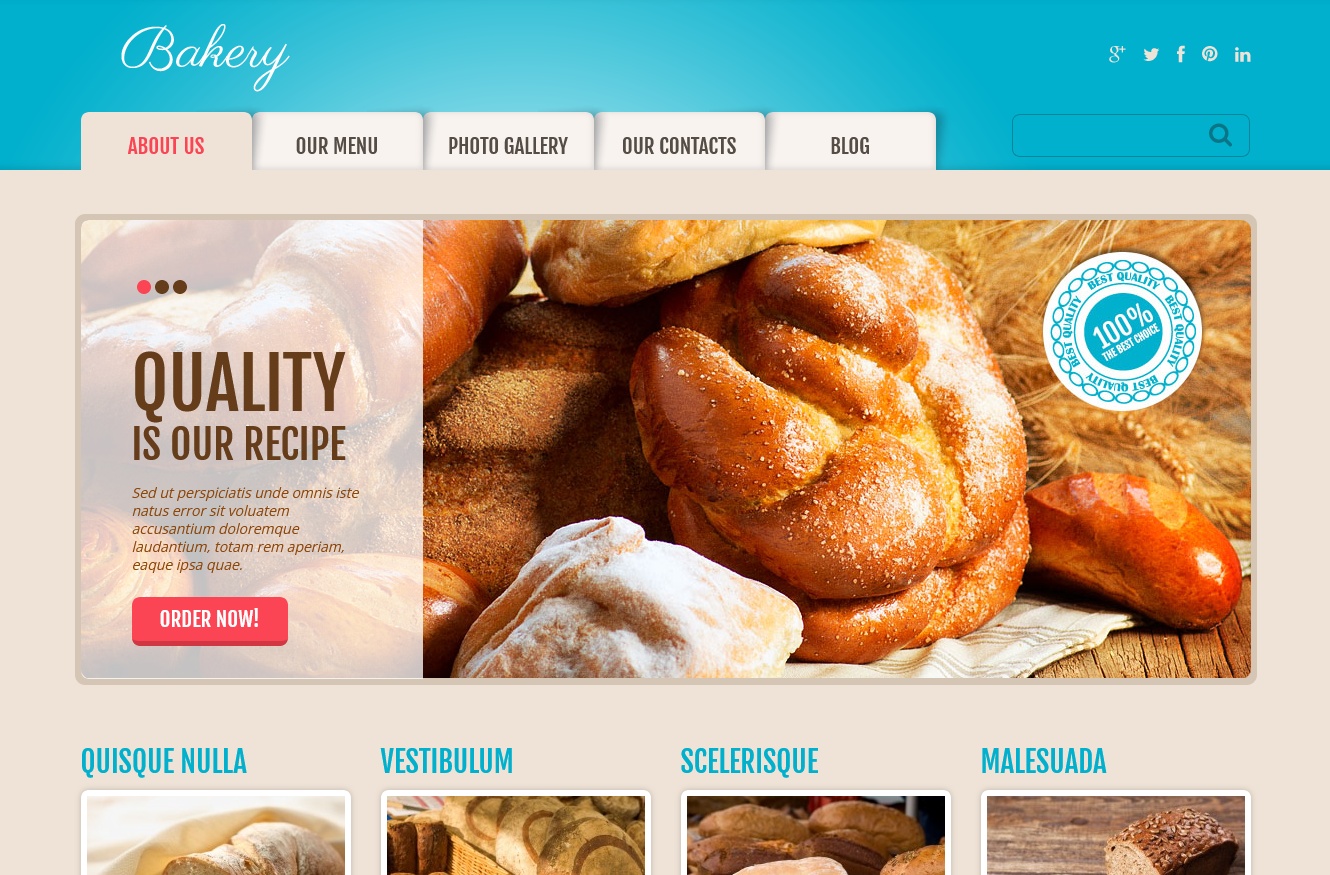 Delicious is a Bakery WordPress Theme. Professional photos of bakery food that are so delicious that visitors won't be able to resist buying them are included in the template. The ordering process will be simplified by simple navigation, which will increase the effectiveness of your business.
Cakecious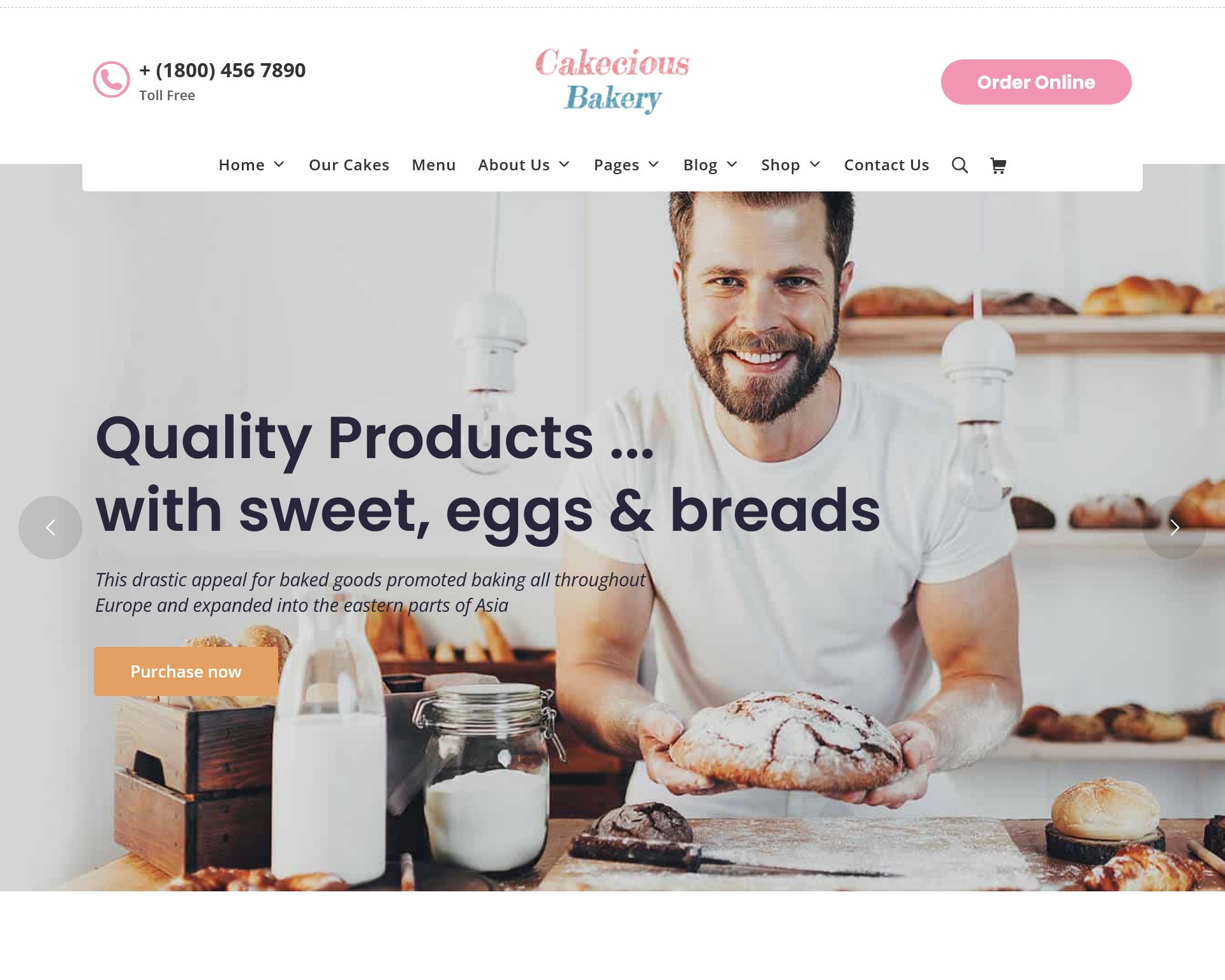 Cakecious WordPress theme has been created with a beautiful and unique design that is perfect for your online web presence. The focus is on bakeries, ice cream, chocolate, shakes, dairy products, and other similar businesses.
JustShoppe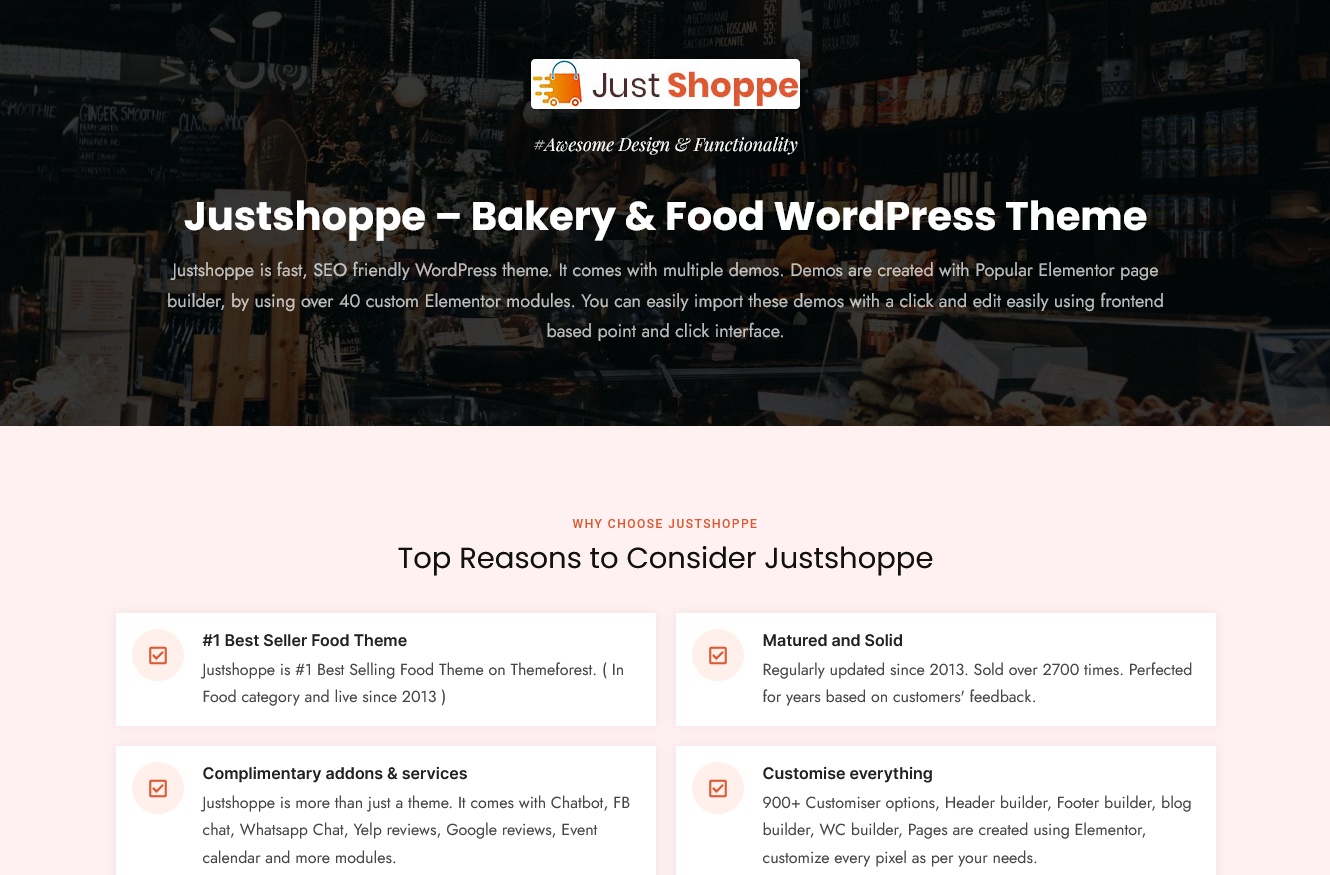 Justshoppe is a WordPress theme that can be customized to meet your specific needs with incredible ease. It is the ultimate WordPress cake shopping theme built for Woo Commerce. You will find this WordPress shopping theme that is focused on end-users, with coding and design that is optimized for cakes, bakeries, a food or beverage company, or similar businesses.
Chateau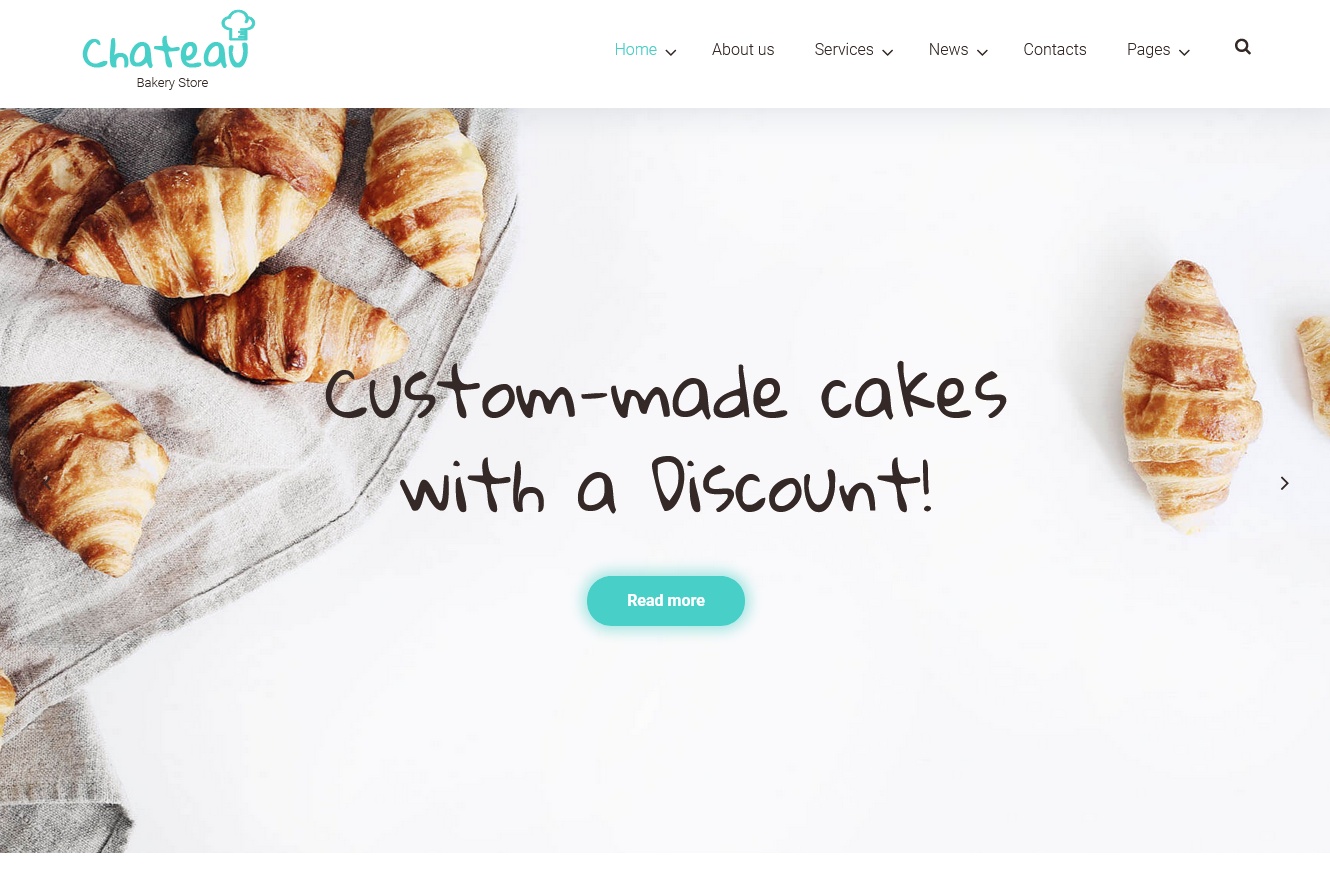 Chateau is a bakery WordPress template. The theme is designed with a Power drag-and-drop page builder that comes pre-loaded with a library of presets and other features, allowing for seamless customization of the layout. The theme features Tiffany color for the logo, headlines, CTAs, and navigation elements. Integrated with WordPress Live Customizer, you can make quick changes.
Dolcino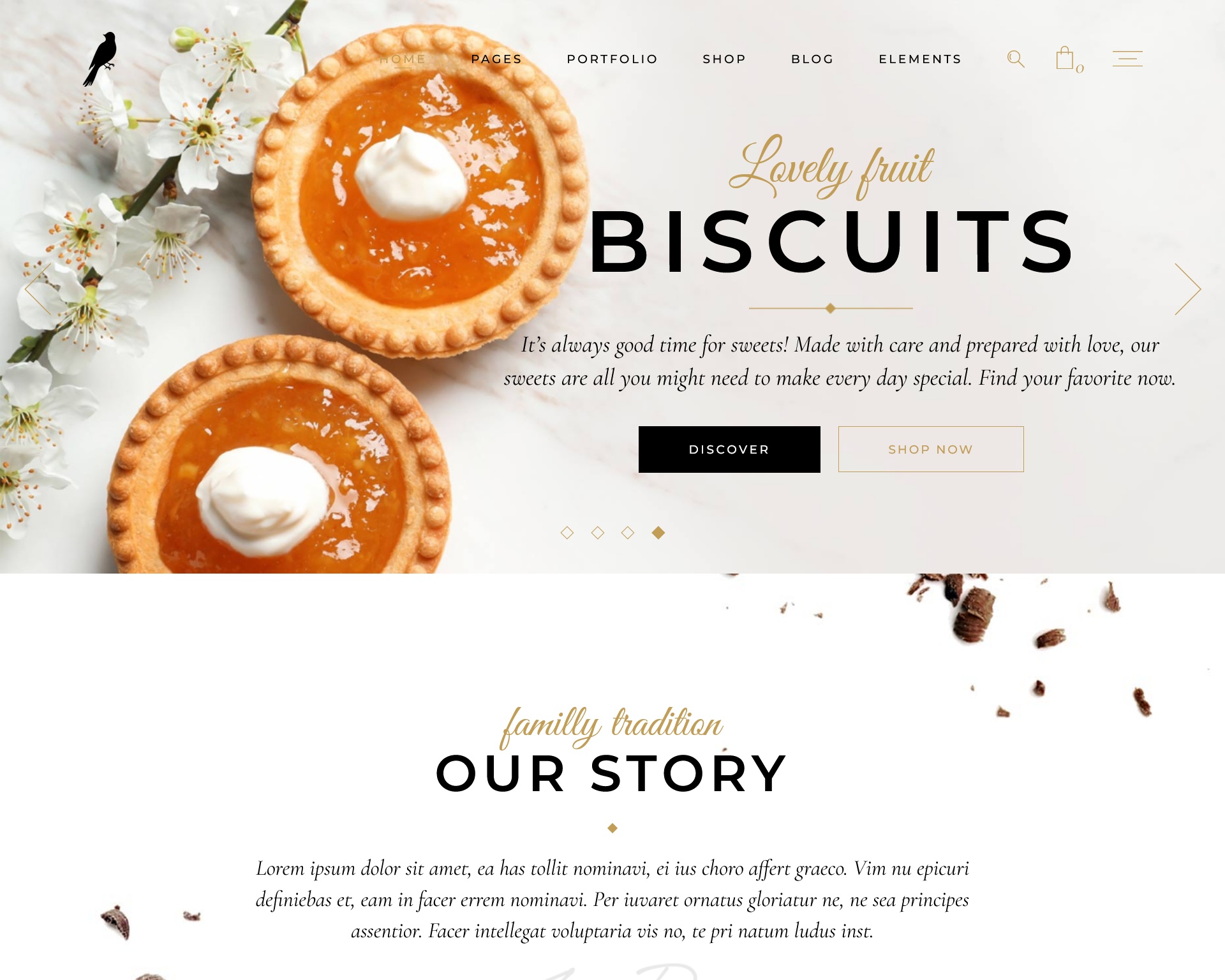 Dolcino is a WordPress theme that is ideal for anyone in the sweets industry, whether it's a bakery, cake shop, confectionery or chocolate. If you're an expert in sweets and chocolate, this theme is perfect for presenting cakes and dessert shops. This theme was created to impress all the sweet lovers.