Real Estate WordPress Themes are specifically designed templates for websites that cater to the real estate industry. These themes are built on the WordPress platform, which is a popular content management system used by millions of websites worldwide.
WordPress Themes, in general, are pre-designed layouts that determine the overall look and functionality of a website. They provide a foundation for website owners to easily customize and create their desired online presence without having to start from scratch.
Real Estate WordPress Themes offer a range of features and functionalities tailored specifically for real estate professionals. These themes often include property listing templates, advanced search options, interactive maps, property galleries, and contact forms. They also typically have responsive designs, ensuring that the website looks great on all devices.
By using Real Estate WordPress Themes, real estate agents and agencies can save time and resources in building their websites. These themes provide ready-made solutions that can be easily customized to match branding requirements and showcase property listings effectively.
Additionally, Real Estate WordPress Themes offer flexibility in terms of design options and integration with various plugins. This allows users to enhance their websites with additional features such as mortgage calculators, virtual tours, IDX/MLS integration for property listings syndication, and more.
Real Estate WordPress Themes provide an efficient way for real estate professionals to establish an online presence with visually appealing and functional websites. Whether it's showcasing properties or generating leads through contact forms, these themes offer convenience and versatility for those in the real estate industry.
Houzez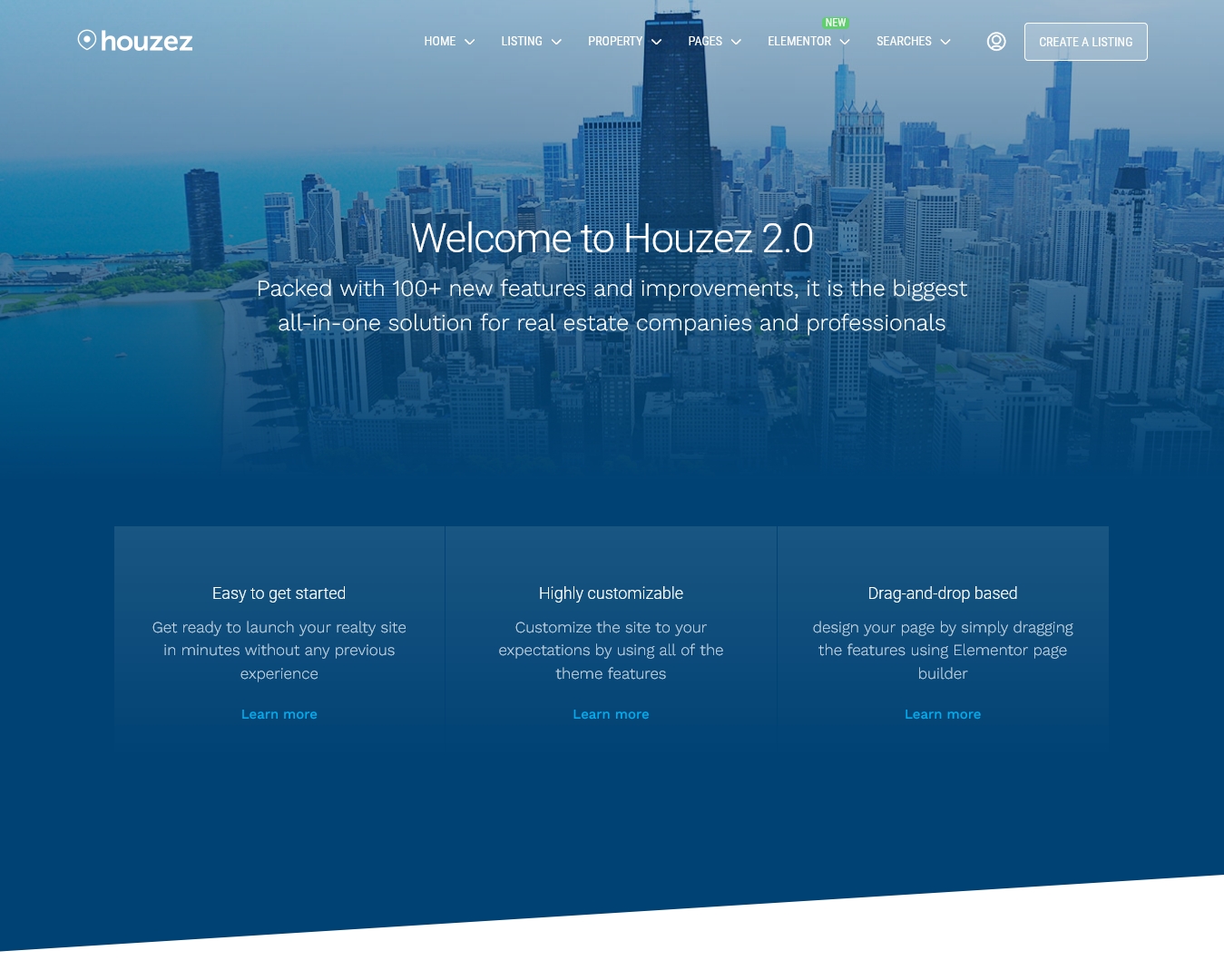 Houzez is a WordPress theme that is highly popular for real estate agents, companies, and professionals, specifically designed for the real estate industry. Your agency's content and listings can be managed easily with the help of easy-to-use tools, while providing the best possible experience for your clients.
Real Homes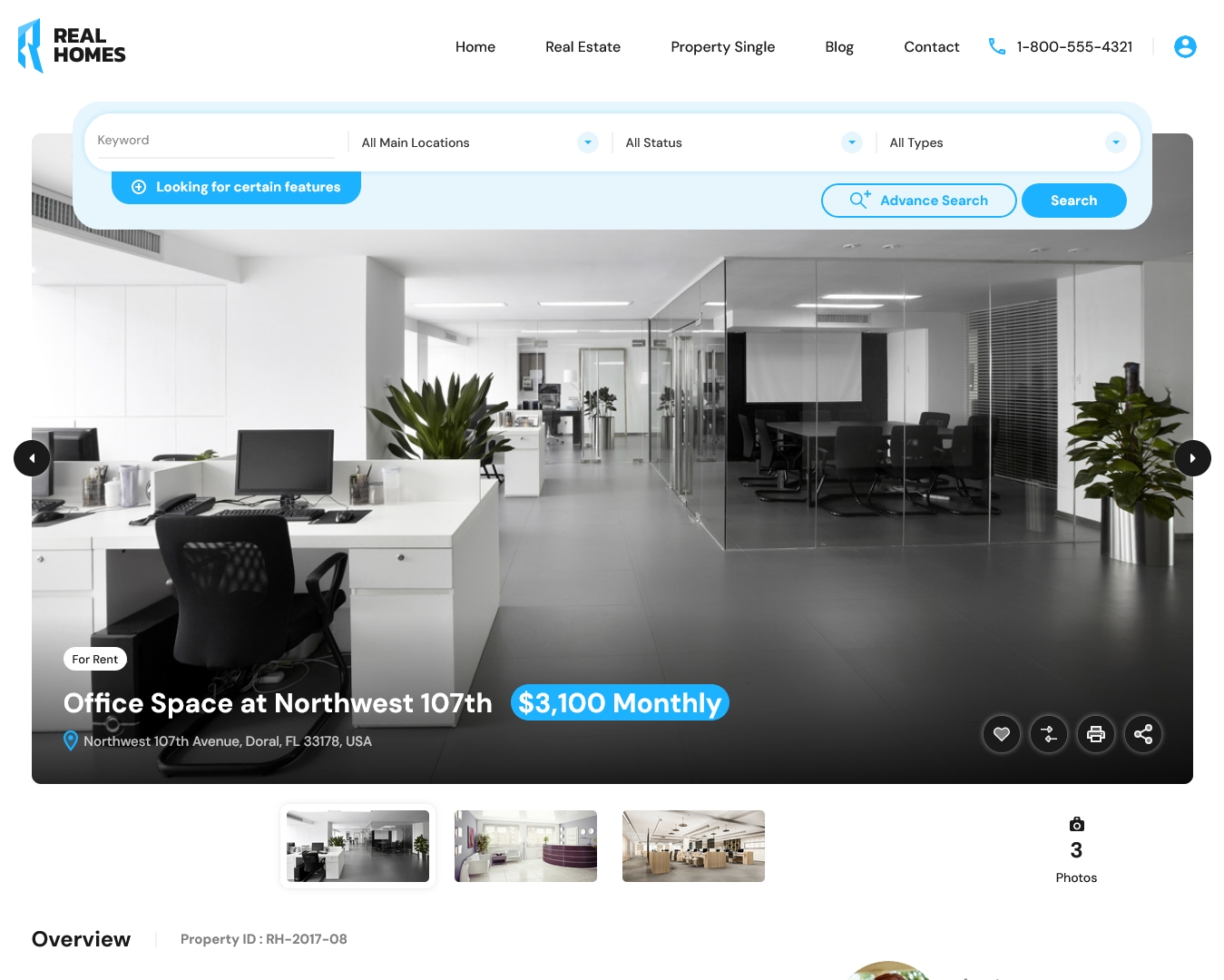 RealHomes is a WordPress theme that is handcrafted for real estate websites, features design variations, a high level of customization, and advanced functionality. RealHomes theme website visitors collect inquiries and leads, and facilitate real estate business owners by making property management easier and affordable.
Rezidans Luxury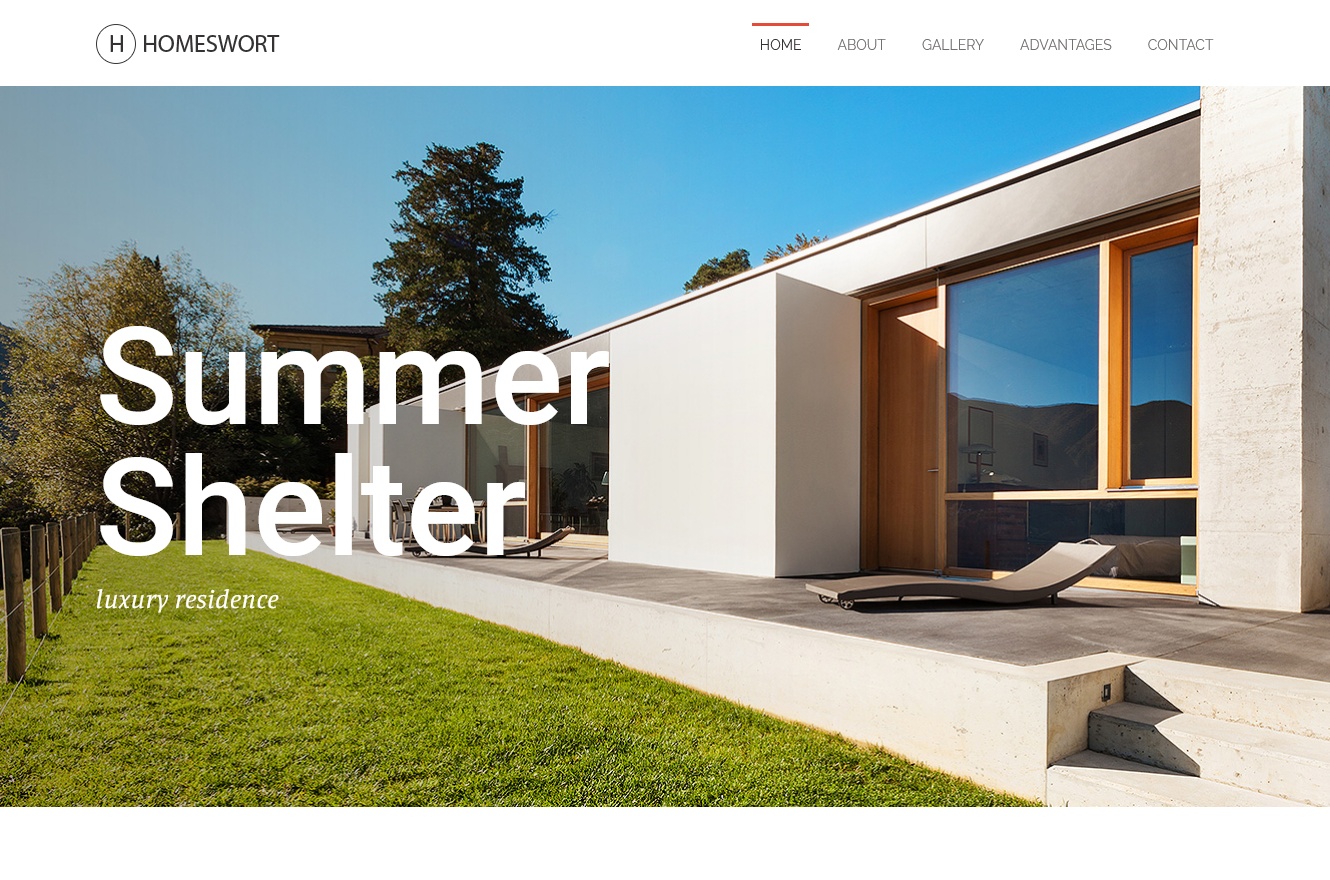 Rezidans Luxury is a elegant and brilliant, specifically designed for the luxury real estate industry. It was developed using Elementor, which enables you to create your own content layout without any coding expertise. The JetTabs and JetBlocks plugins are state-of-the-art and enable the creation of engaging web elements. The JetThemeCore plugin is a modern header/footer builder that can export/import header/footer sections if required.
WP Residence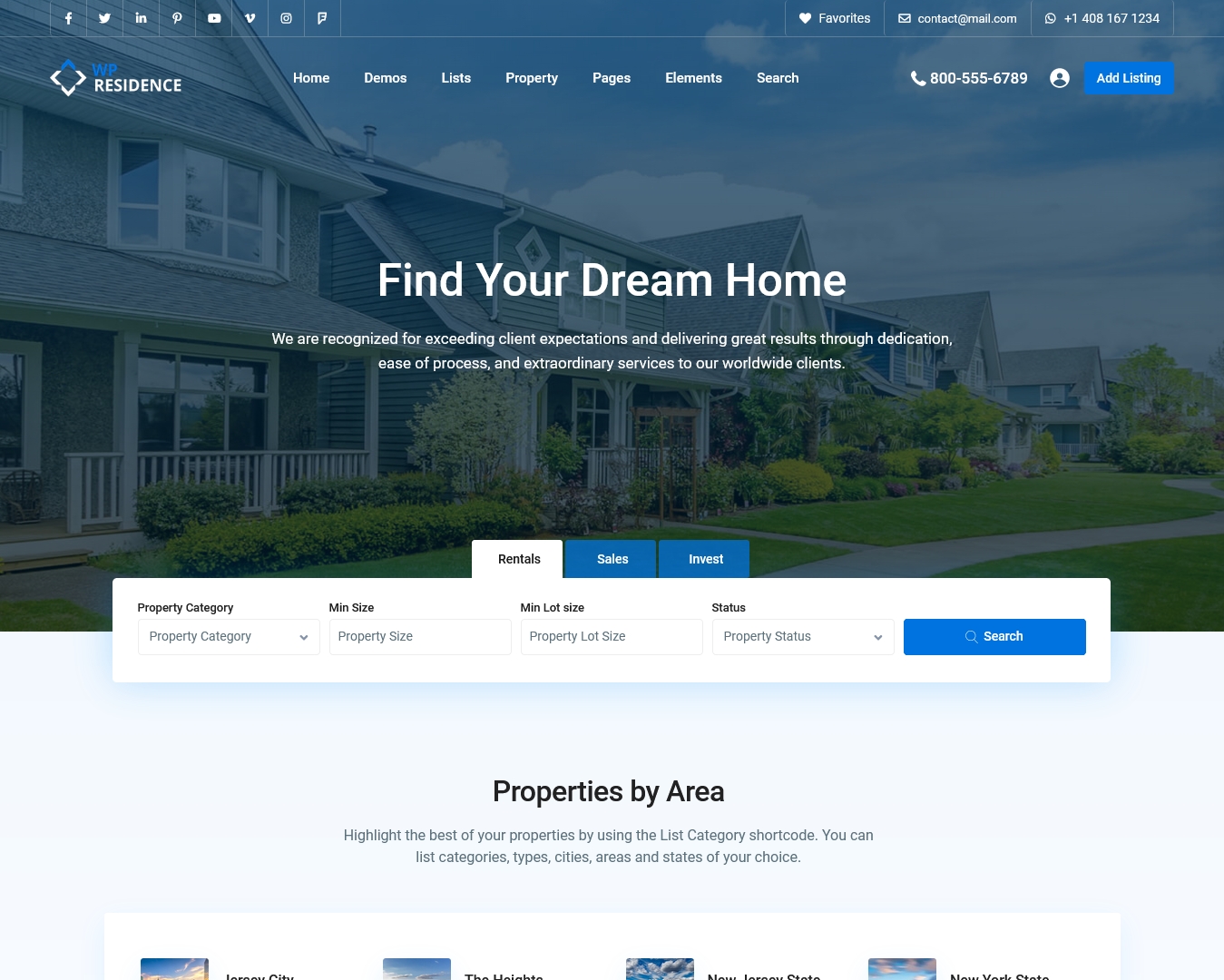 WP Residence is a WordPress theme that is state-of-the-art and enables you to create an impressive real estate website for independent agents, agencies, or companies. The theme is equipped with all the flexibility necessary to provide the best user experience.
Real Estate 7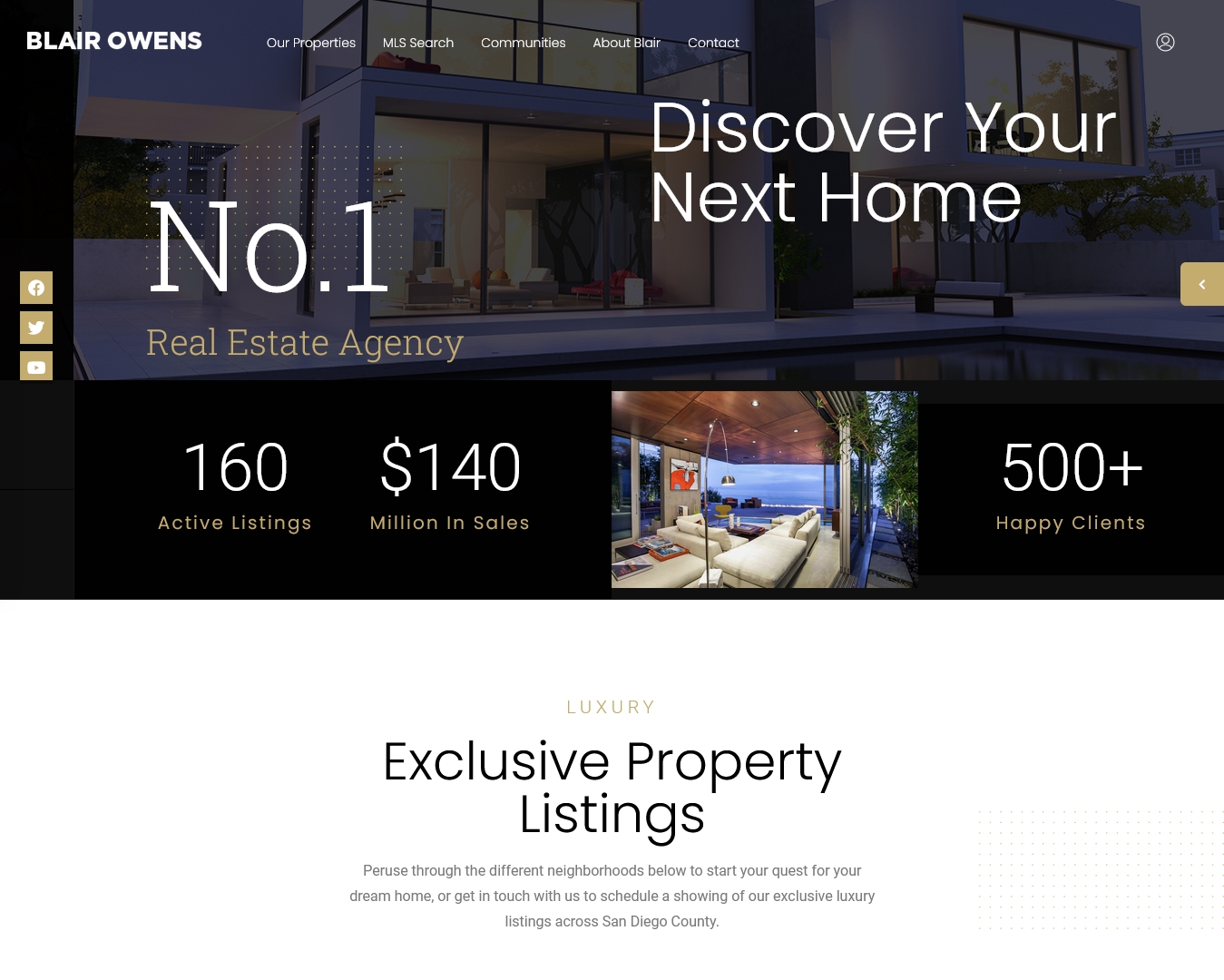 Real Estate 7 is a WordPress theme that includes our own CRM and IDX, making it a complete end-to-end solution for your real estate business, along with frontend and backend features focused on usability. You'll engage more users, capture more leads, gain more potential clients and earn more commissions. Our aim has always been to offer the best product possible, by solving real problems, continuously improving with regular updates, and providing high-quality day-to-day customer service.
Real Estate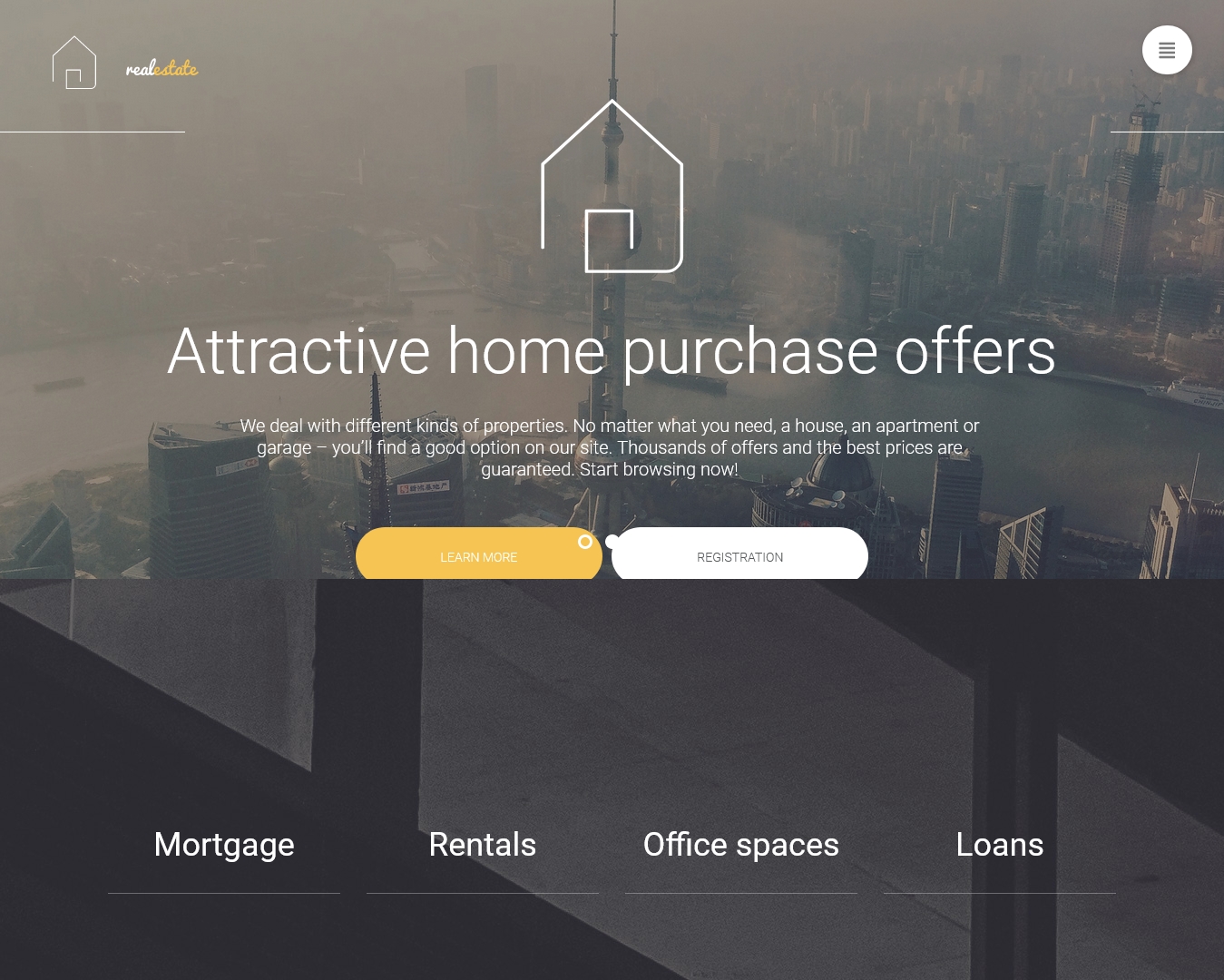 The Real Estate theme was created specifically for real estate agents or agencies and its modern design is ready to impress clients. There are many visuals that need to be presented, and your projects are available. The real estate agent WordPress theme enables them to locate contact information like address, phone numbers, and email addresses. Additionally, they can use the built-in Google Map to easily locate your company's office. We added links to the website footer to make it easier for users to locate your social networks.
My Home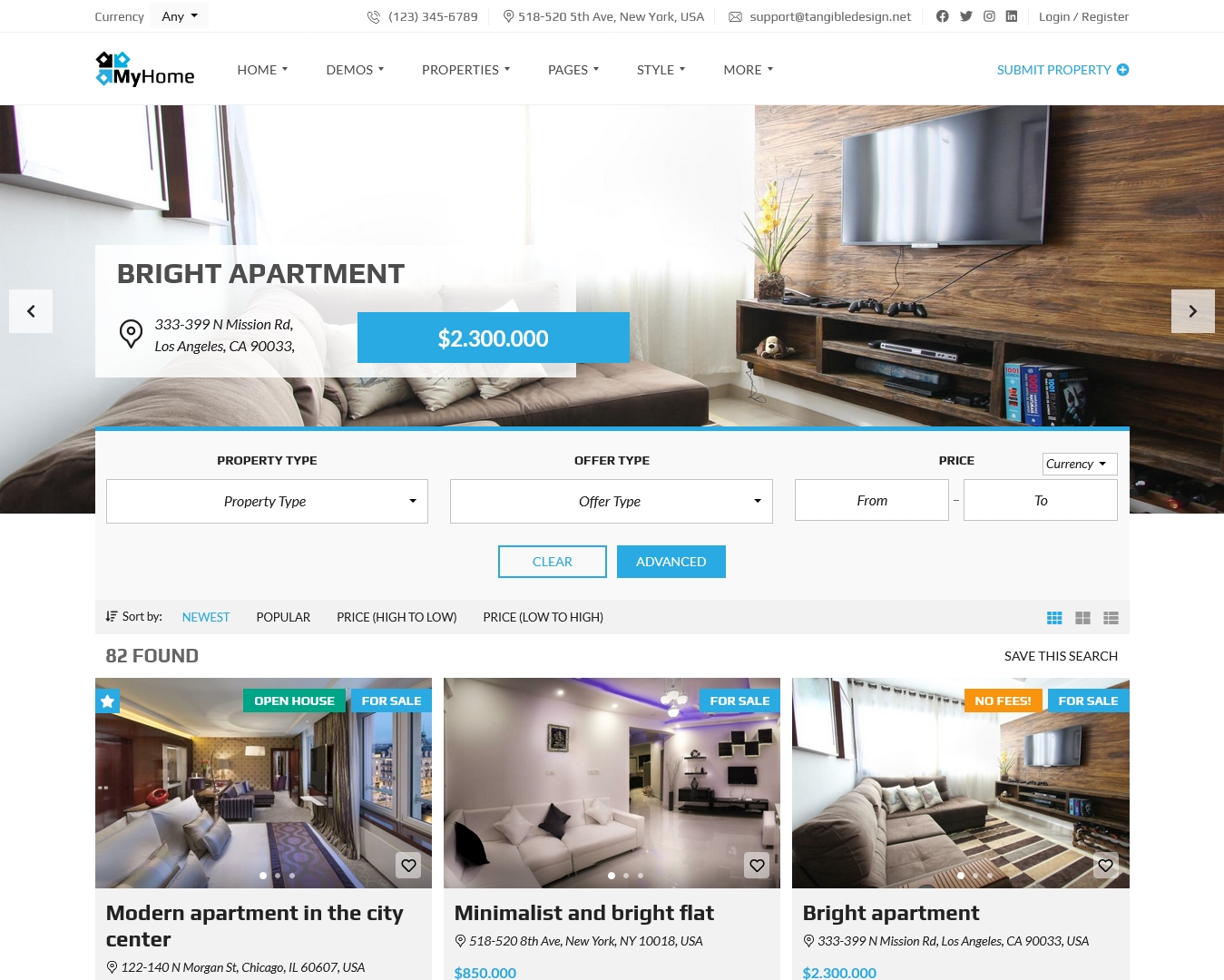 MyHome is a premium WordPress theme for Real Estate that can be utilized to create amazing and intuitive customer experiences. MyHome is a flexible and innovative tool that doesn't require any prior coding knowledge, making it easy for you to create sleek, user-friendly websites. MyHome is a website that offers everything you need to run a successful Real Estate business, whether you're a single agent or a full agency.
Homey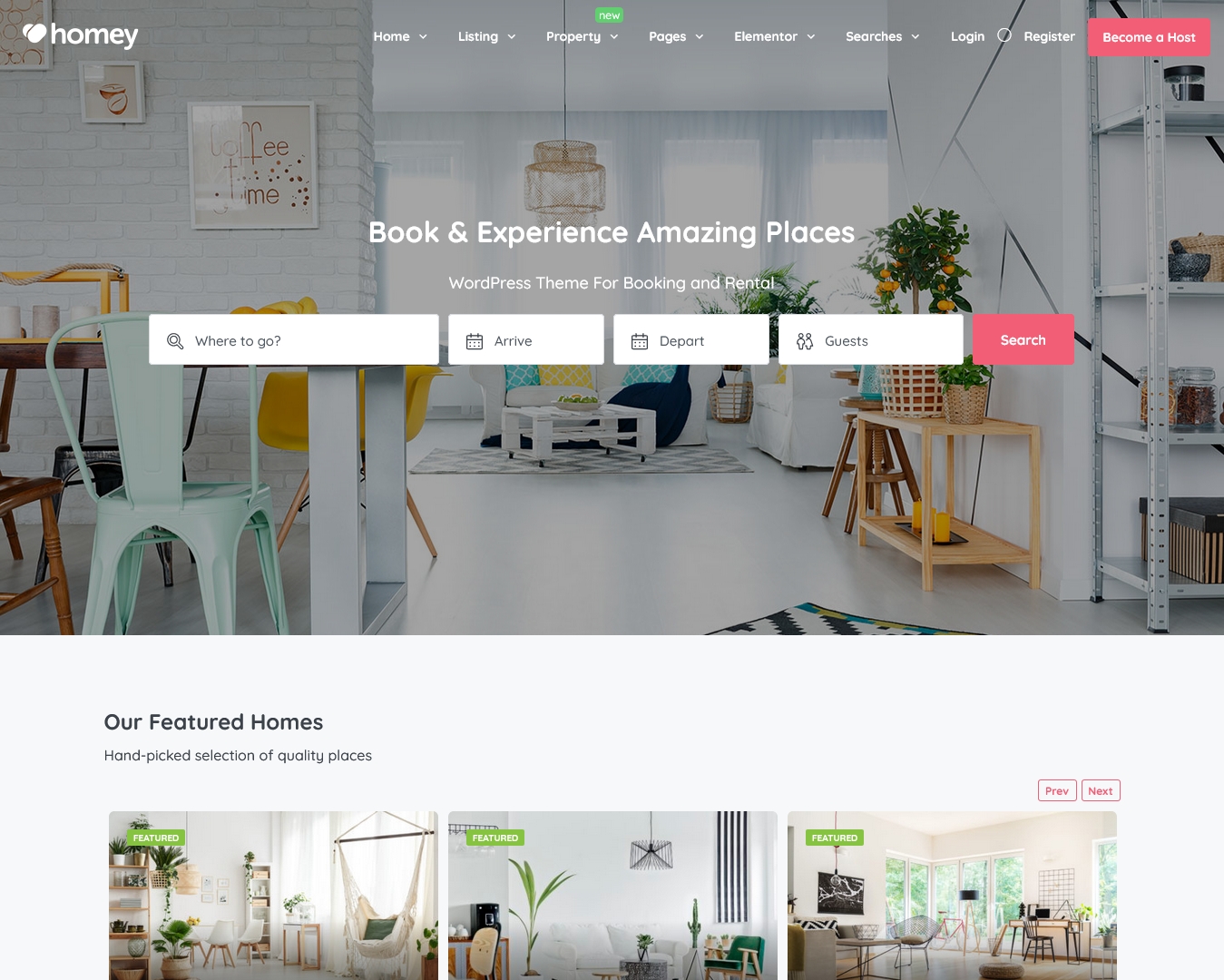 Homey is a Real Estate WordPress theme. A custom post type for experiences, six unique experience detail page layouts, and a range of Elementor widgets that are tailored for experiences, such as carousels and taxonomy grids, have been implemented.
Legacy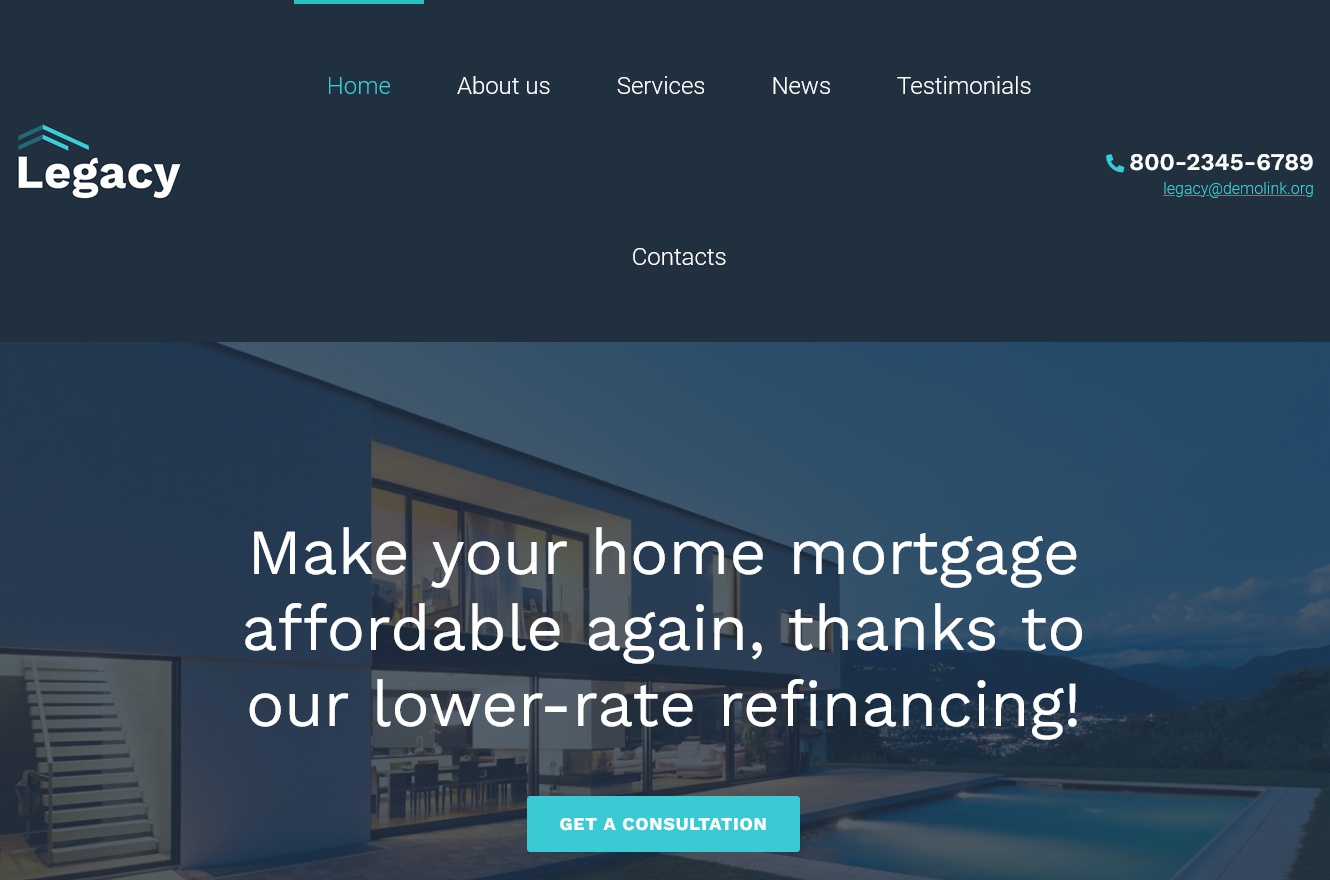 Legacy is specifically designed for presenting real estate agencies and has all the necessary widgets for this purpose. Navigating the site that was designed with a real estate investment template. The real estate investment template collection of pages makes it possible to describe all the aspects of your project and showcase all the advantages.