Creating a website for religious organizations, such as churches, having a visually appealing and functional platform is essential. These specialized WordPress themes are specifically designed to cater to the unique needs of church websites.
WordPress themes provide a foundation for creating an aesthetically pleasing and user-friendly website. They offer a range of customizable features that allow church administrators to tailor their site according to their specific requirements. From sermon management and event calendars to donation integration and multimedia support, these themes offer comprehensive solutions for showcasing the various facets of a religious organization.
One of the key advantages of using WordPress Themes is their responsive design. With more people accessing websites through mobile devices, it is crucial for church websites to be accessible and visually appealing across different screen sizes. These themes ensure that your website looks great on smartphones, tablets, and desktops alike.
It enables easy customization without requiring extensive coding knowledge. Many themes come with drag-and-drop builders or theme options panels that allow users to easily modify layouts, colors, fonts, and more. This empowers church administrators with the ability to create a unique online presence that reflects their organization's identity.
This WordPress Themes provide an efficient solution for building engaging and functional websites for religious organizations. With their responsive design and customizable features, these themes offer an excellent platform for churches to connect with their congregation online while effectively conveying their message in a visually appealing manner.
Native Church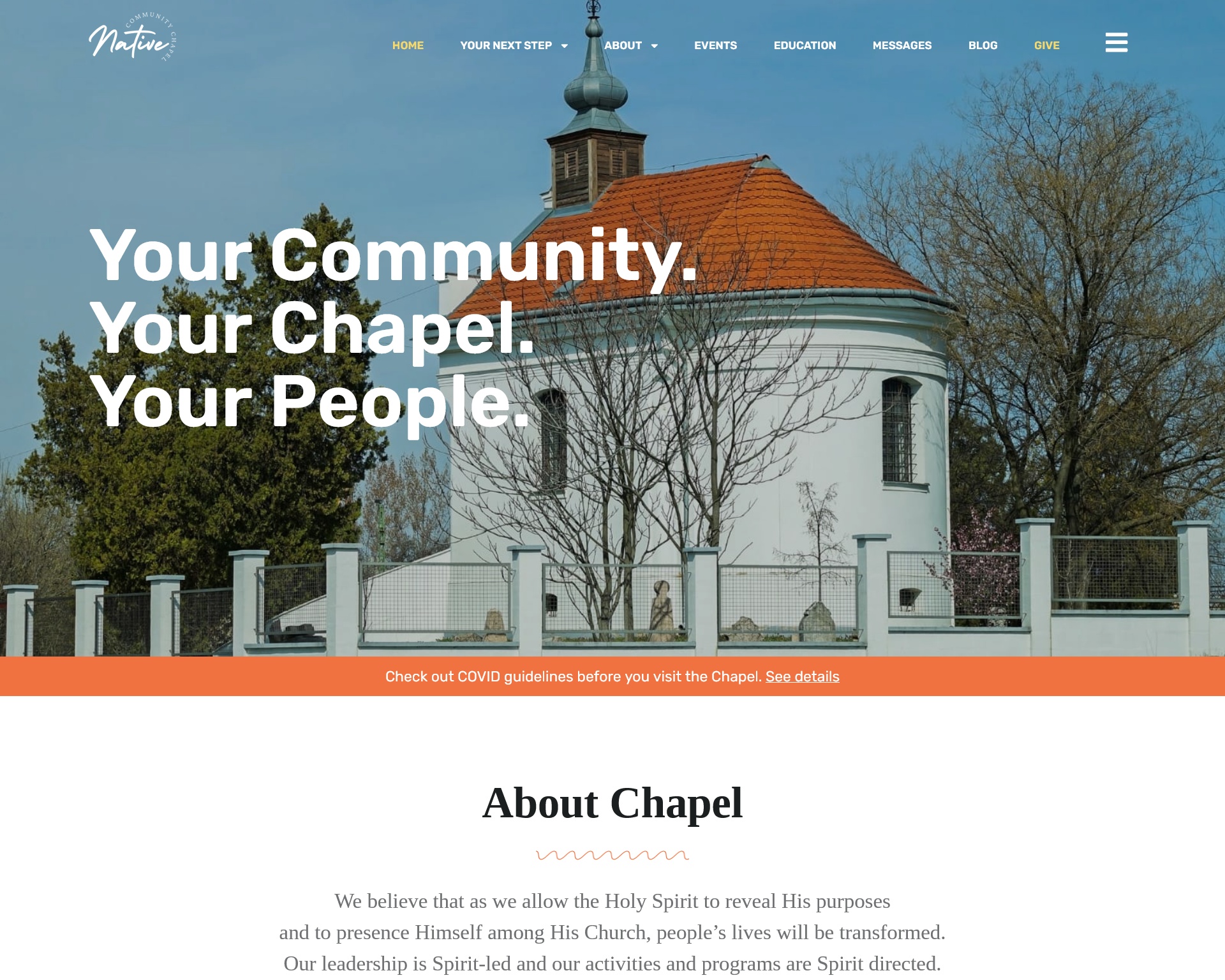 Native Church is a WordPress theme that can be used for Church, Charity, Non-Profit, and Religious Websites, and can also be used for Portfolio/Corporate Websites.
Church and Events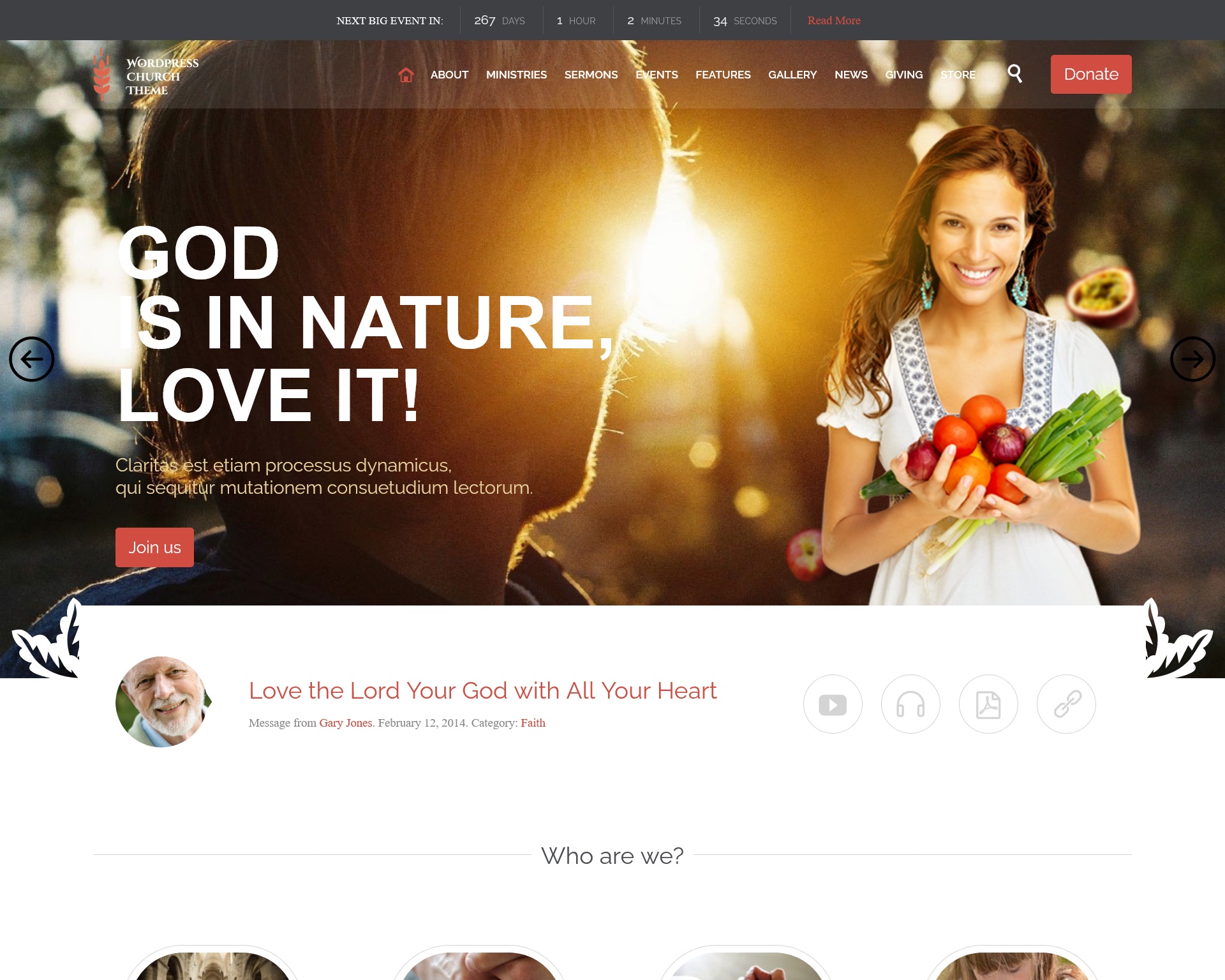 Church and Event can be used by both beginners and advanced programmers. Churches and events are the focus of developers, but they can be used for any website – conference, environmental, charity, law, agency, hosting, nonprofit, gym, medical, parallax, political, activist, cause, one page, business, spa and shop.
Real Church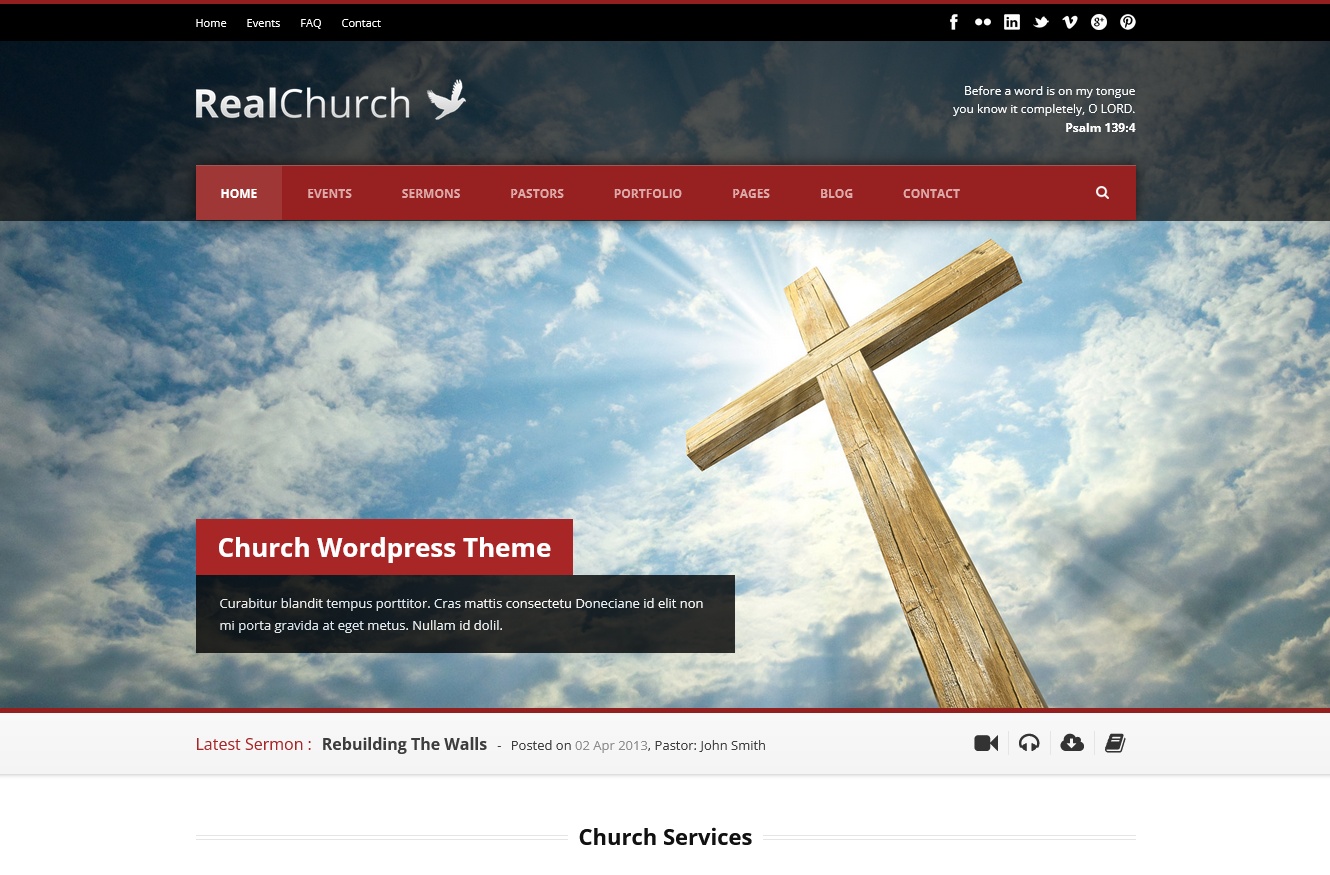 Real Church is the most powerful church WordPress theme that has all the functionality a church theme needs. Event post type allows for the inclusion of start date/time, end date/time, and a Google map. The theme can be used for other purposes as well, as there are still traditional blog posts and portfolio posts to showcase your works/products. Search engines can easily analyze your site because of this.
Holity
Charitable and religious organizations did not neglect WordPress' expertise in different business niches and areas of life. The topic is suitable for not only a regional organization, but also for a charitable, social foundation, environmental resource, and other non-profit organizations. All modern requirements were taken into account in the creation of this theme. WordPress templates are easy to work with and user-friendly. Taking into account all modern requirements, this theme was created. The current user's needs were the focus of the development of this church and the religious WordPress theme.
My Religion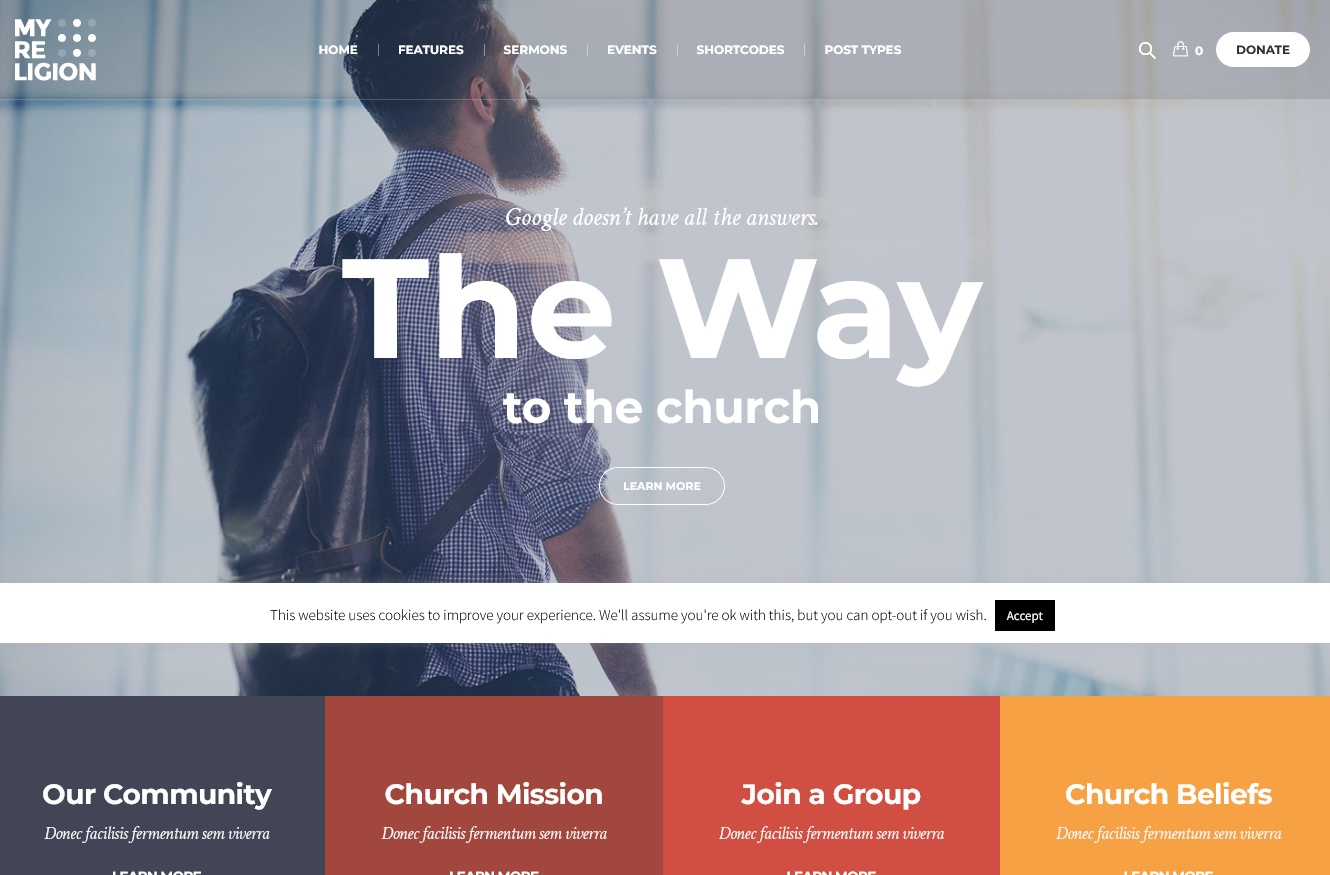 My Religion Church WordPress theme is the perfect choice for both traditional and modern churches and religious organizations, church events and other community events, church donations, and other related matters. Religion websites and churches should have this functionality as a must-have. Posting your best sermons online, displaying them, and featuring them on your church website is something you can do. Donations are usually collected on religion websites for the churches they represent or for those in need, such as poor people, stray animals, and so forth. To raise funds for your church's religious projects and church, sell goods from your website.
Grace Church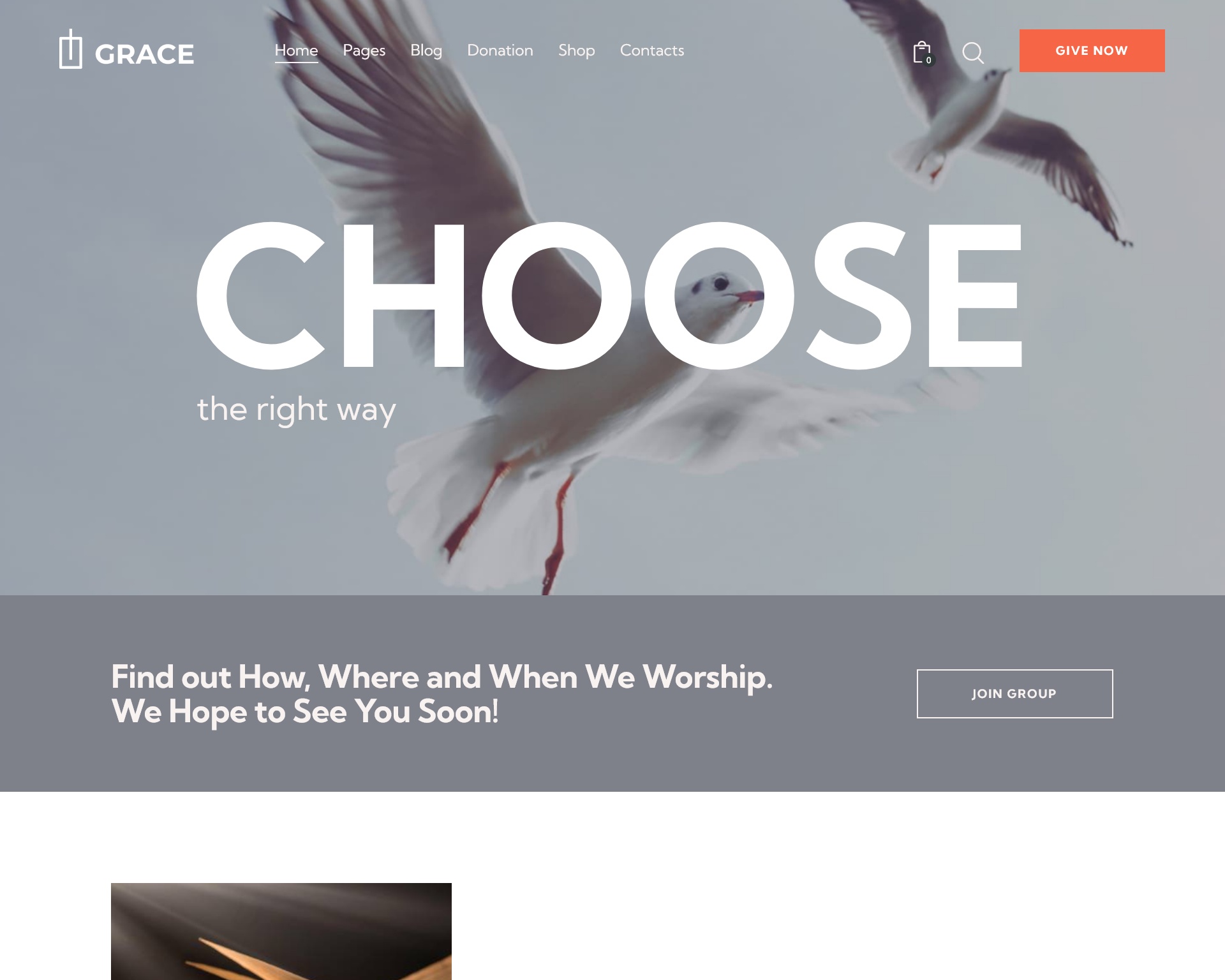 Grace is a non-profit contemporary Religion & Church WordPress theme that can be used by churches, prayer groups, Christians, charity, volunteering, believer communities, God leadership academy, and non-profit organizations. Grace's Events Calendar is a popular tool for creating and displaying upcoming events like summer camp, Sunday School, live streaming, Bible, Gospel, sermon, worship, ministry, prayer, book reading, and religion news and blogs. Our theme has been integrated with the Give Donation Plugin, which is a powerful feature for fundraising and charity.
Bethlehem Church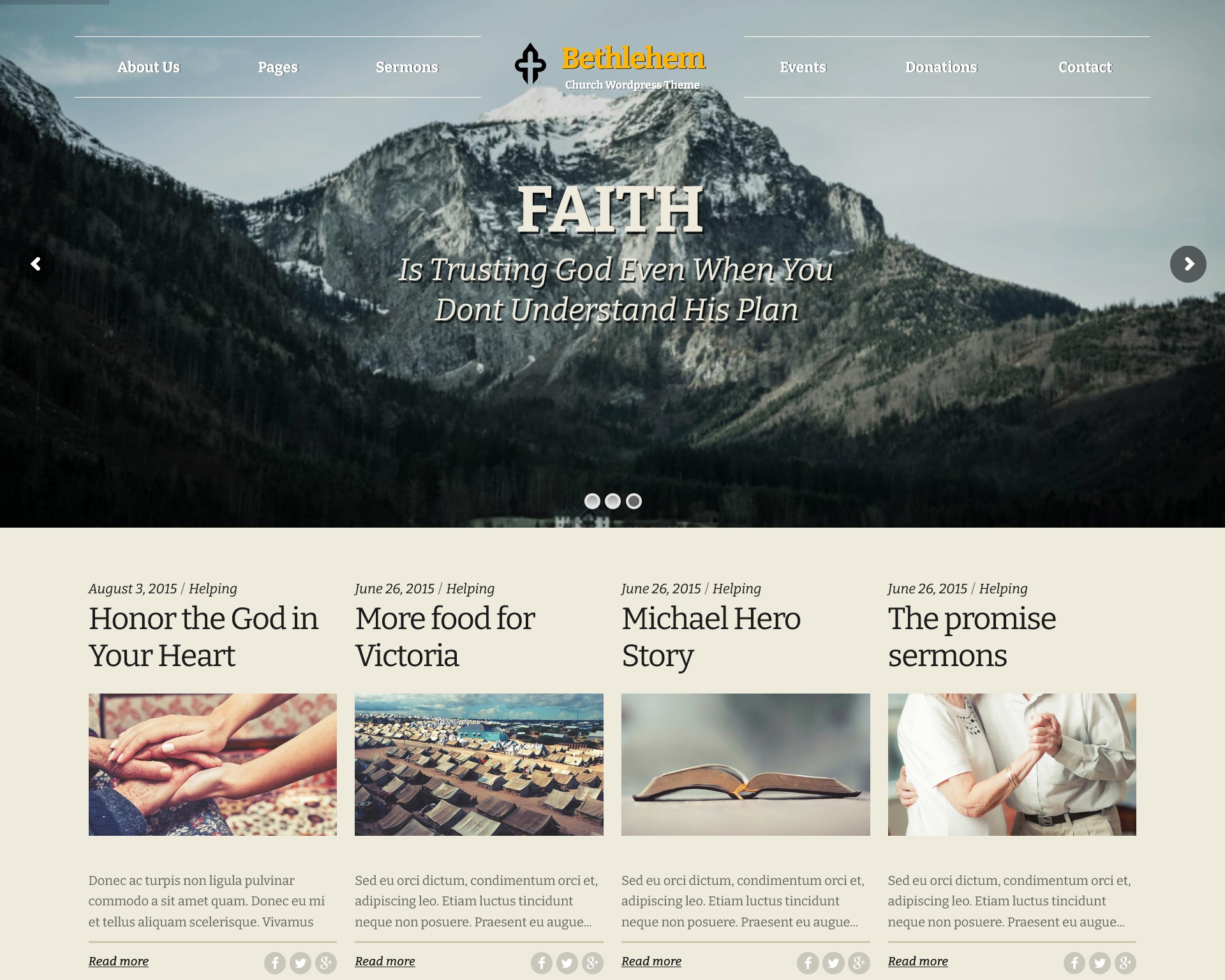 Bethlehem is a WordPress theme that is designed for churches, charities, non-profits, mosques, non-profits, or prayer groups. Corporate websites can also benefit from its use.
Botherly Love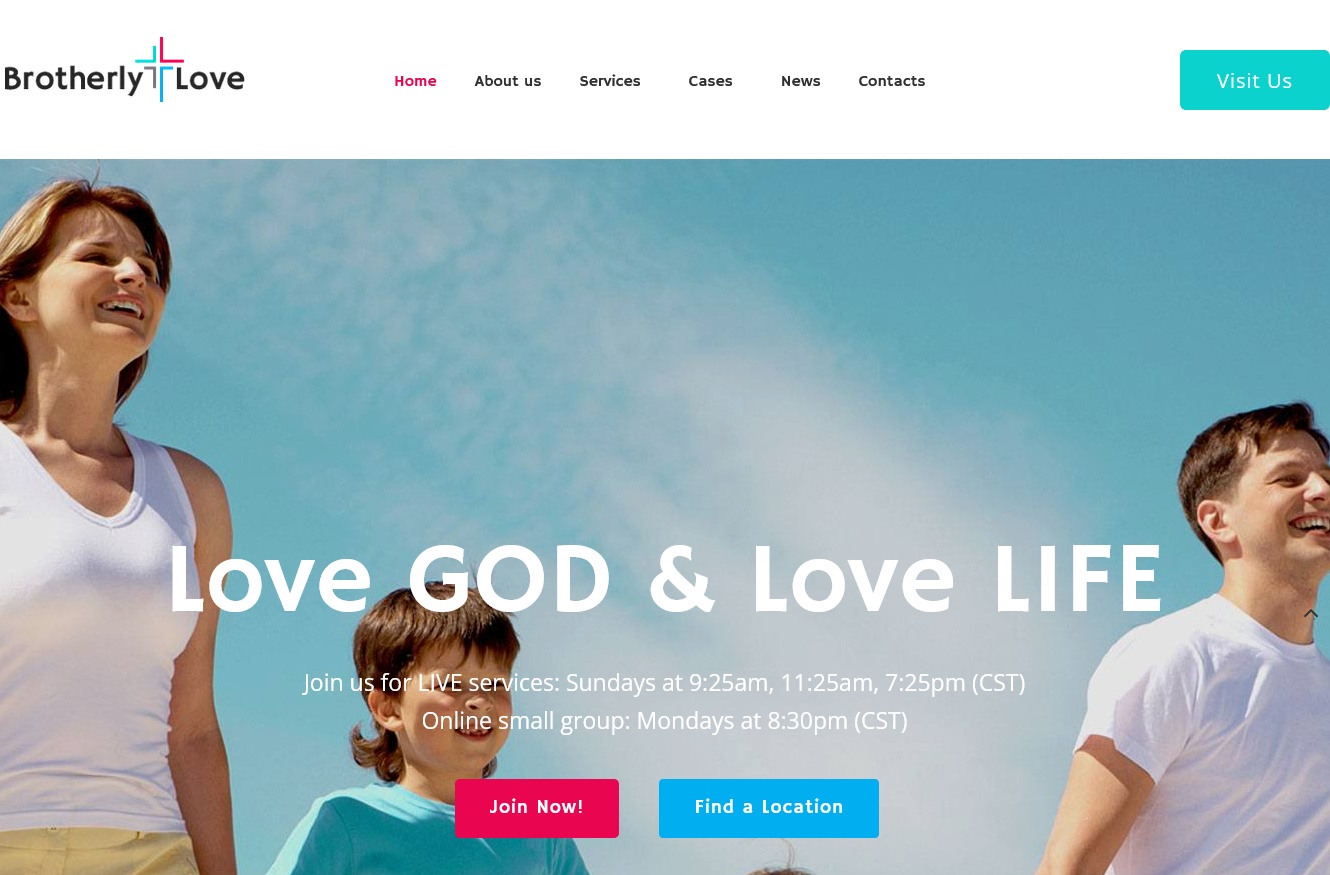 Church WordPress theme is a great option for a good-looking website for your church. The design is well-thought out by our team of professionals and can be easily modified. We made certain that it's simple to use and navigate. It's simple to set up a blog about church events.
Holy Church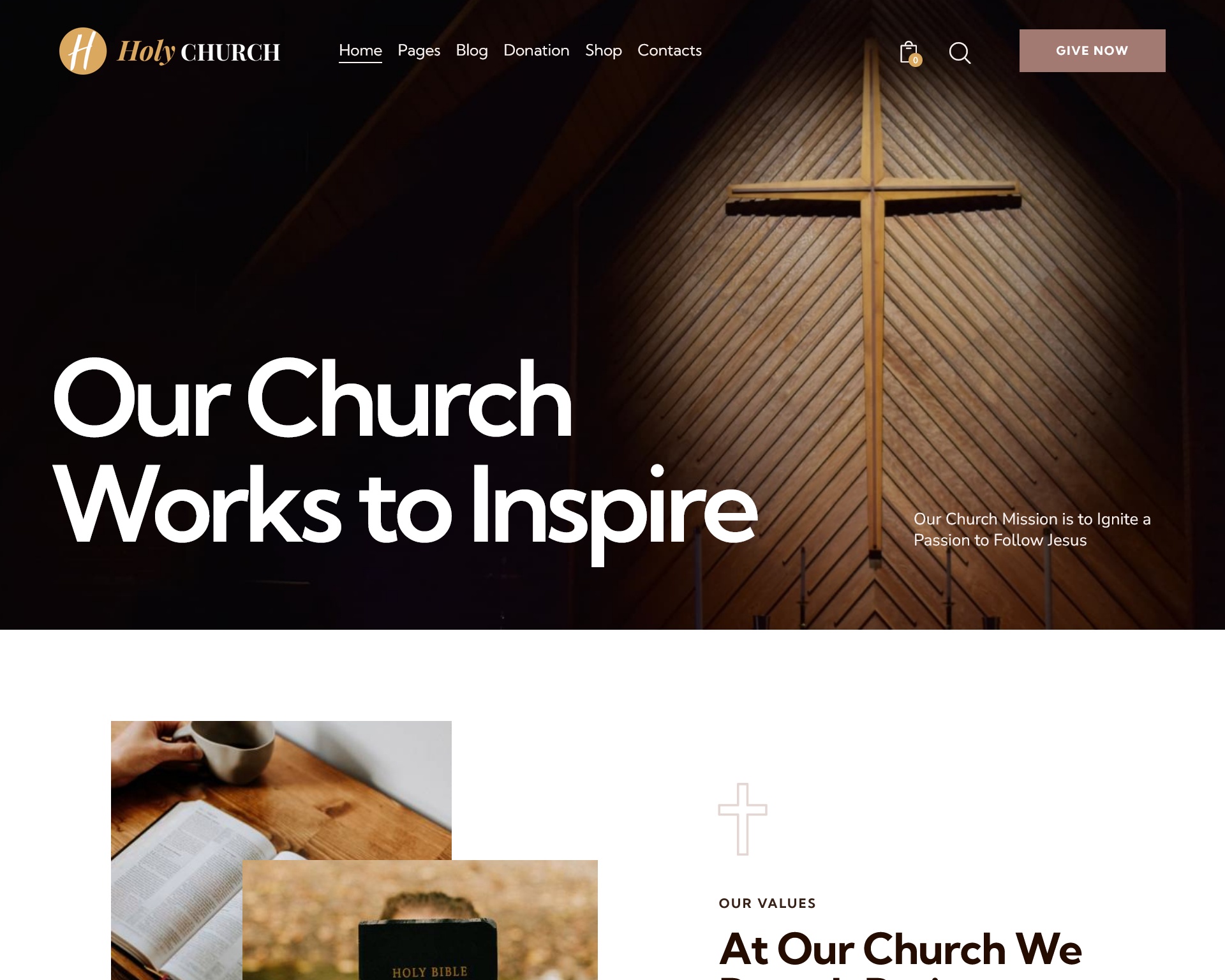 Holy Church is a WordPress theme that is modern and non-profit. The creation of this was intended for churches, prayer groups, Christians, charity, volunteering, the believer community, God leadership academy, and non-profit organizations.
Sacredo Church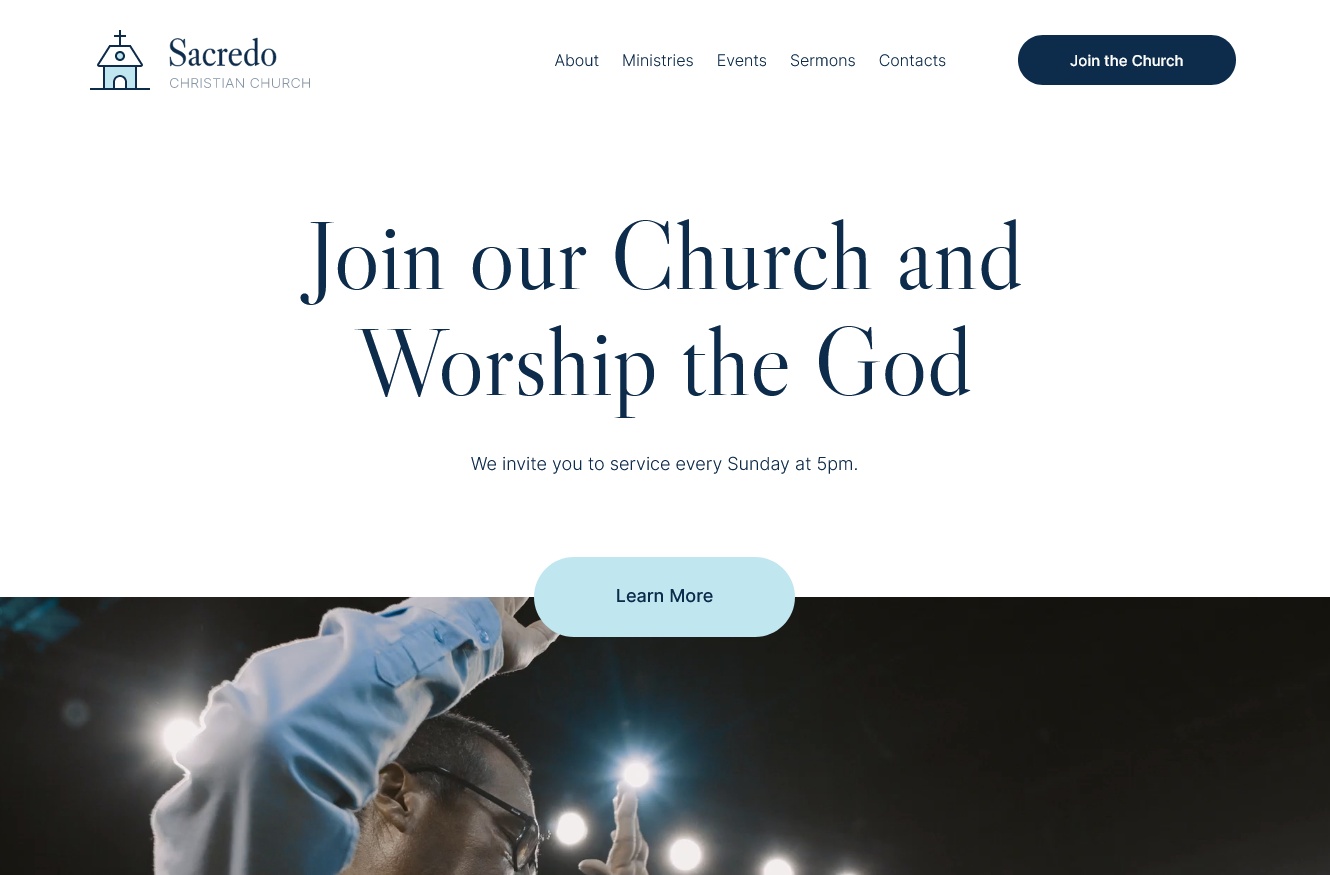 When it comes to starting a website, non-profit organization representatives typically encounter difficulties, so it's important to reach out to specialists. Using the religious WordPress theme, we offer you the chance to solve this issue yourself. The church community, charity, or any other non-profit movement can benefit from it. Creating a website for your organization and setting it up according to your corporate style can be done easily and quickly. This theme will enable you to attract new participants, share news, and promote your events – everyone will find their fit here. The Sacredo theme is created to meet your organization's needs, making it easy to find new members and develop.