When it comes to creating a blog on WordPress, choosing the right theme is crucial. Minimal blog WordPress themes have gained popularity due to their clean design and focus on content. These themes offer a clutter-free and visually appealing layout that puts the spotlight on your blog posts.
One of the key advantages of using minimal blog WordPress themes is their responsive layout. These themes are designed to adapt seamlessly to different screen sizes and devices, ensuring that your blog looks great on desktops, tablets, and smartphones.
Customization options are another highlight of these themes. With a wide range of customizable features such as color schemes, typography choices, and layout options, you can create a unique look for your blog that aligns with your brand or personal style.
In addition to aesthetics, minimal blog WordPress themes also prioritize functionality. They are often built with SEO-friendly coding practices in mind to help improve your website's visibility in search engine rankings. Additionally, these themes typically offer a user-friendly interface that allows you to easily manage and update your content without any technical expertise.
Whether you're starting a personal blog or launching a professional website for your business or portfolio, minimal blog WordPress themes provide an ideal foundation for showcasing your content in an elegant and streamlined manner.
Kuza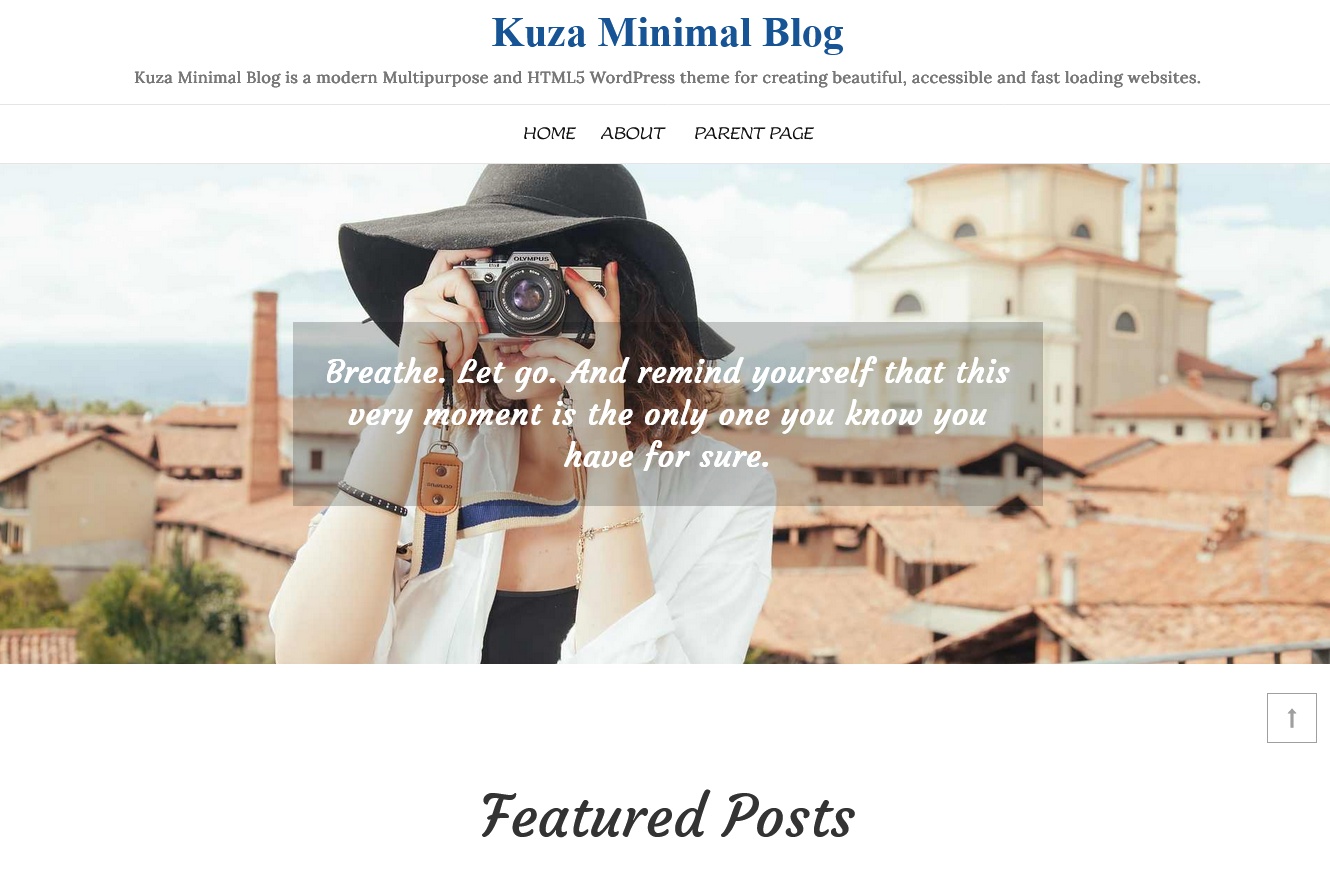 Kuza Minimal Blog is a modern WordPress theme that can be used to create beautiful, accessible, and fast-loading websites. The Kuza Minimal Blog theme allows for complete customization, SEO-friendly, responsive, interactive, and a faster website load time. You have access to support for custom headers, two column layouts, full-width layouts, and countless customization options.
Meet Minimalist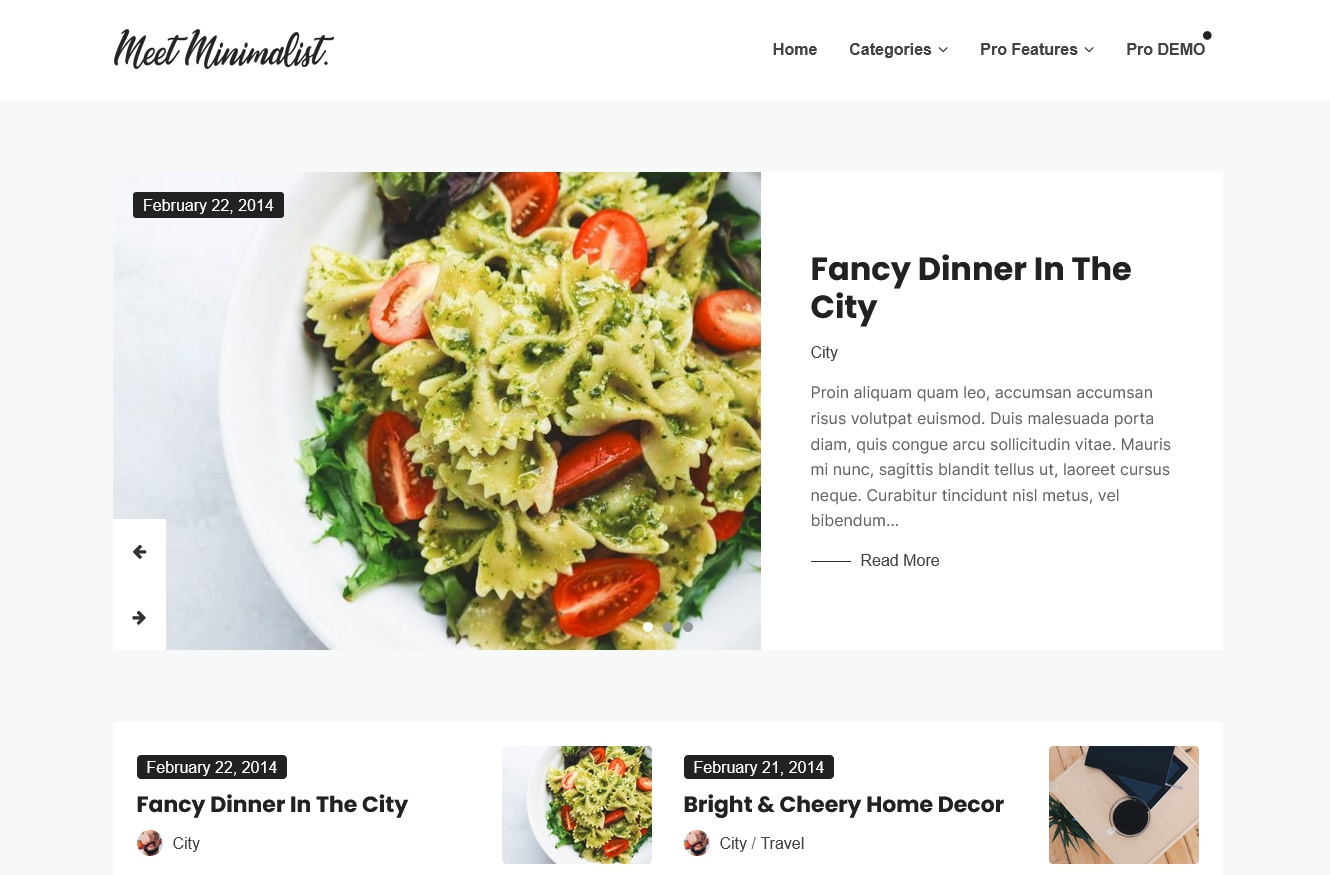 Meet Minimalist is a blog theme that is versatile and ideal for travel blogs, news, personal, tech, food, business, Portfolio, cooking, fashion, beauty, bakery, photography, quotes, health & fitness, media, freelance, diy, affiliate blog, small business website and any type of amazing blog. The theme is designed to be minimalist, elegant, and fully responsive to all major mobile, tablet, and desktop devices, with a clean, modern, and responsive design that will display your contents perfectly.
Patricia Minimal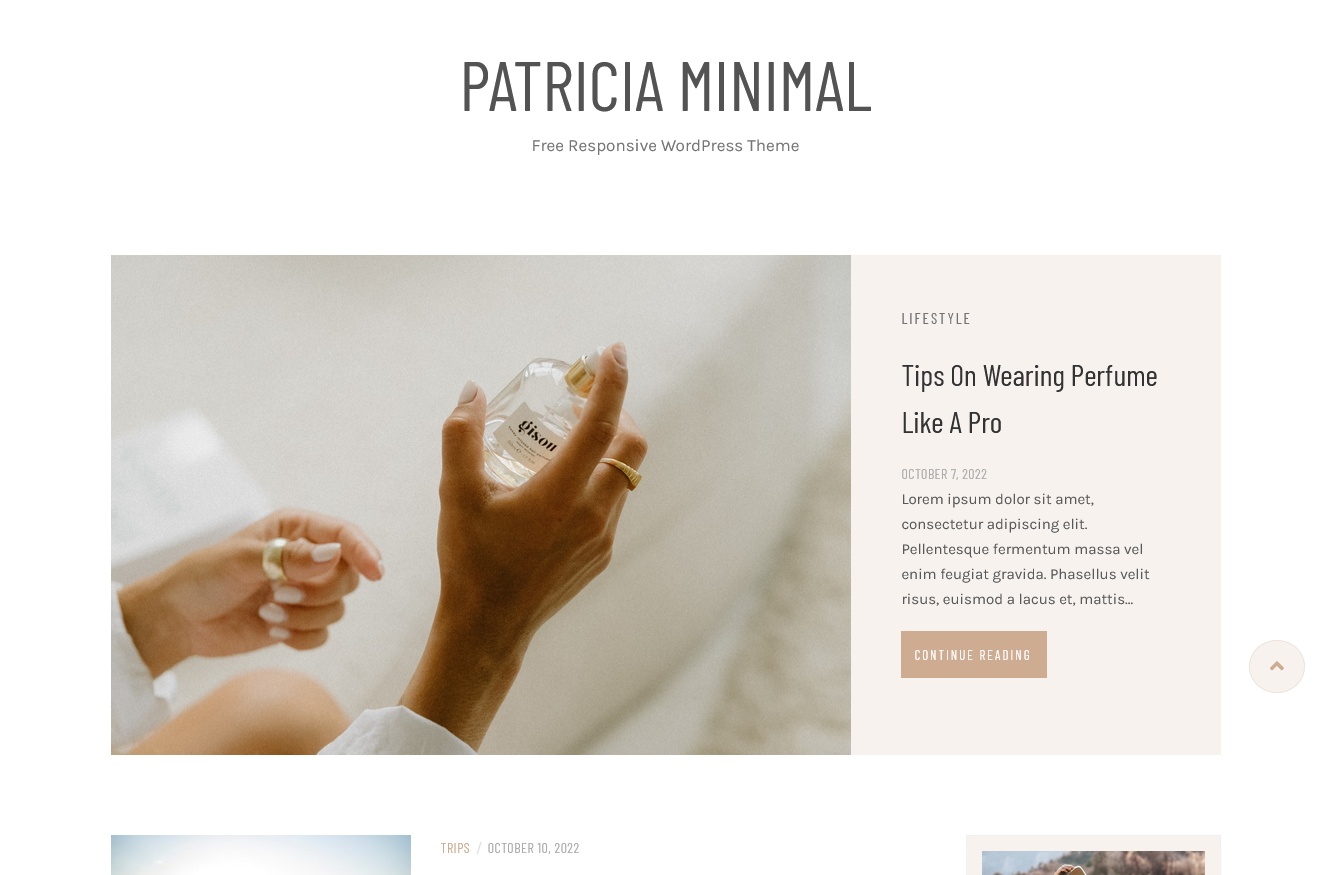 A WordPress theme designed for bloggers who want to share their travel knowledge. A blog can focus on photography, fashion tips, food recipes, lifestyle, beauty and makeup, coaching, or any other niche. Patricia Minimal is optimized for mobile use, SEO, and loads faster.
WP Minimalist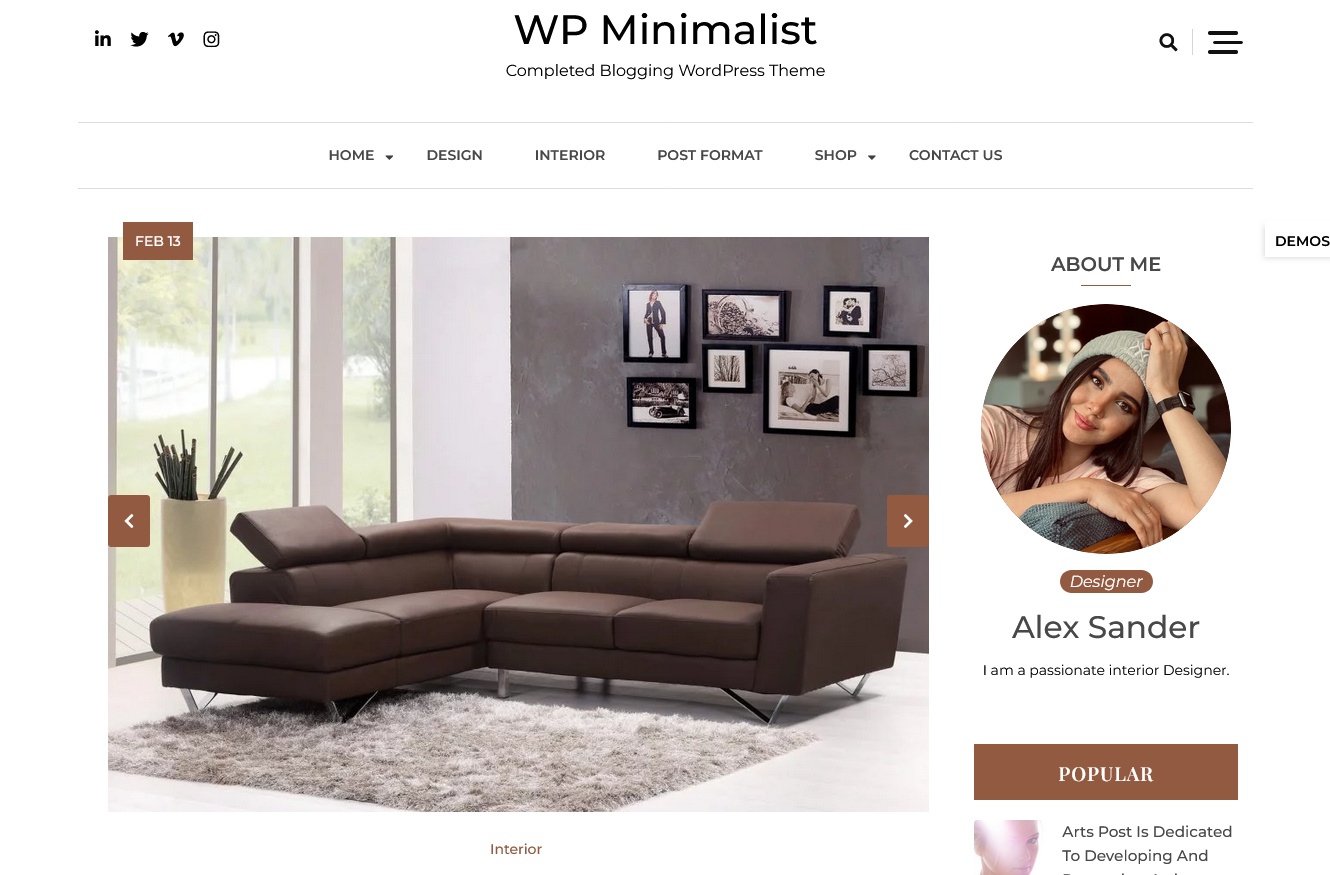 WP Minimalist is a WordPress theme that is both lightweight and full-featured, making it easy to create beautiful, fast-loading, and accessible websites. To speed up site load time, the theme utilizes web font loader, lazy loading, and other important factors. Impressive eCommerce websites, course websites, business websites, and more can be quickly built with the help of extensive integration of the most popular third-party plugins.
Ona Minimal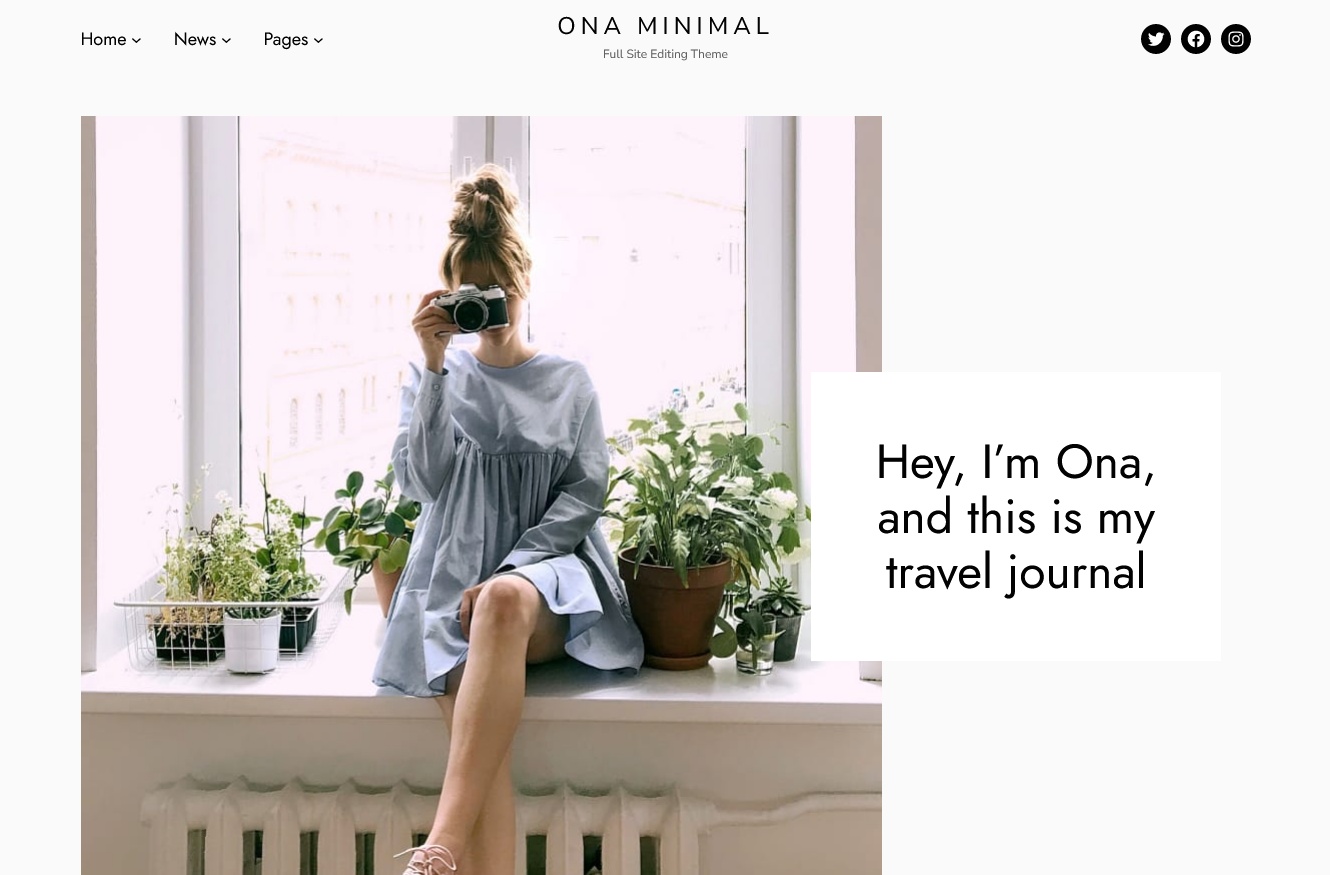 The Ona Minimal WordPress Theme is designed for those who value simplicity and a modern aesthetic, offering an easy way to customize colors and fonts using global options. If you're a fan of minimal design or simply want a timeless design, the Ona Minimal WordPress Theme is an excellent option for creating a sophisticated online presence.
Minimal Travel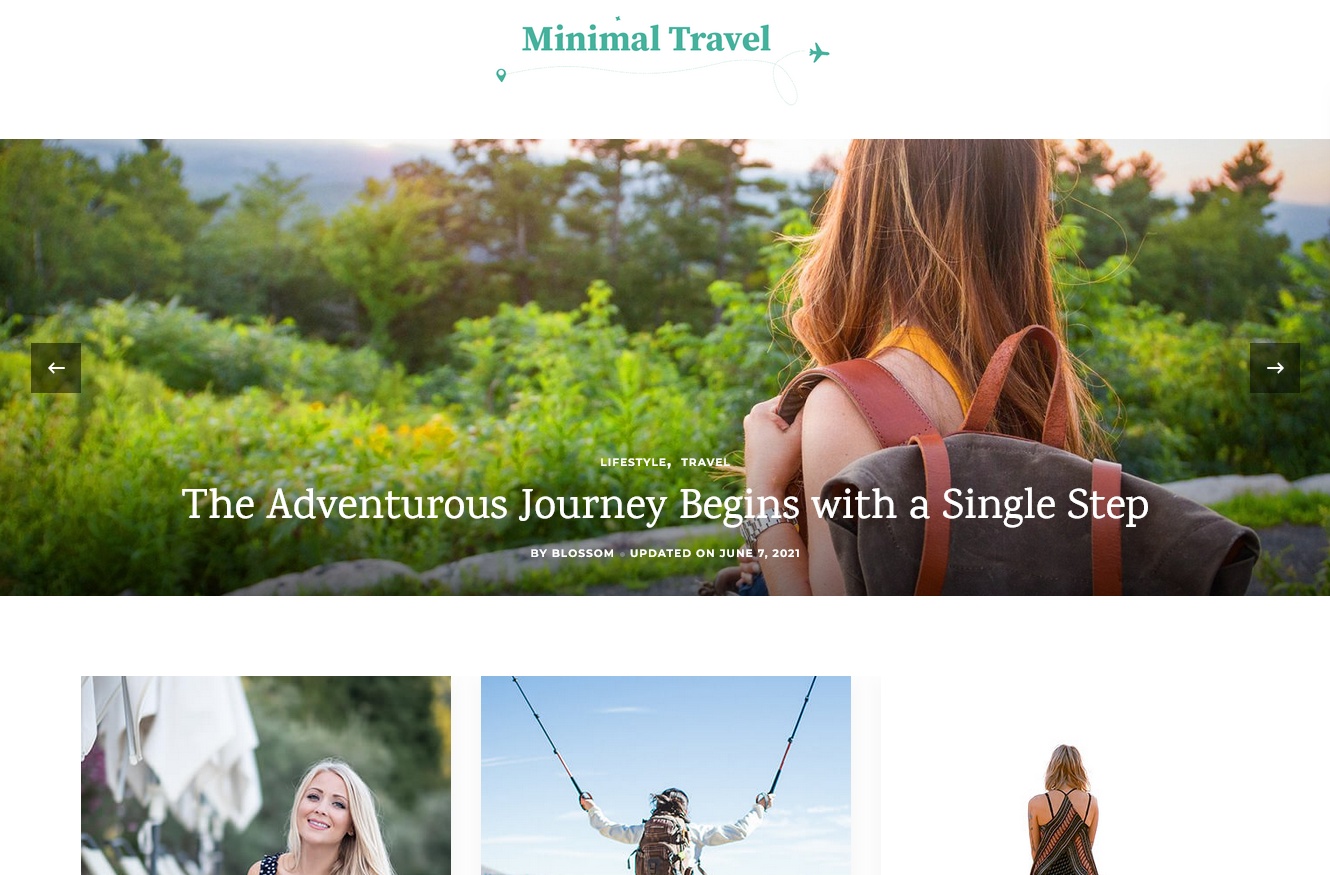 For professional bloggers, Minimal Travel is a theme that is easy to use and mobile-friendly. The customization and layout options are numerous, and it can be used for lifestyle, food, beauty, coaching, fashion, recipes, parenting, and any other niche you choose. The newsletter integration makes it easier to collect leads and increase your subscribers by displaying your Instagram posts. Minimal Travel has SEO-friendly features, optimized speed, translation capabilities, and compatibility with WooCommerce and RTL.
Minimalist Blog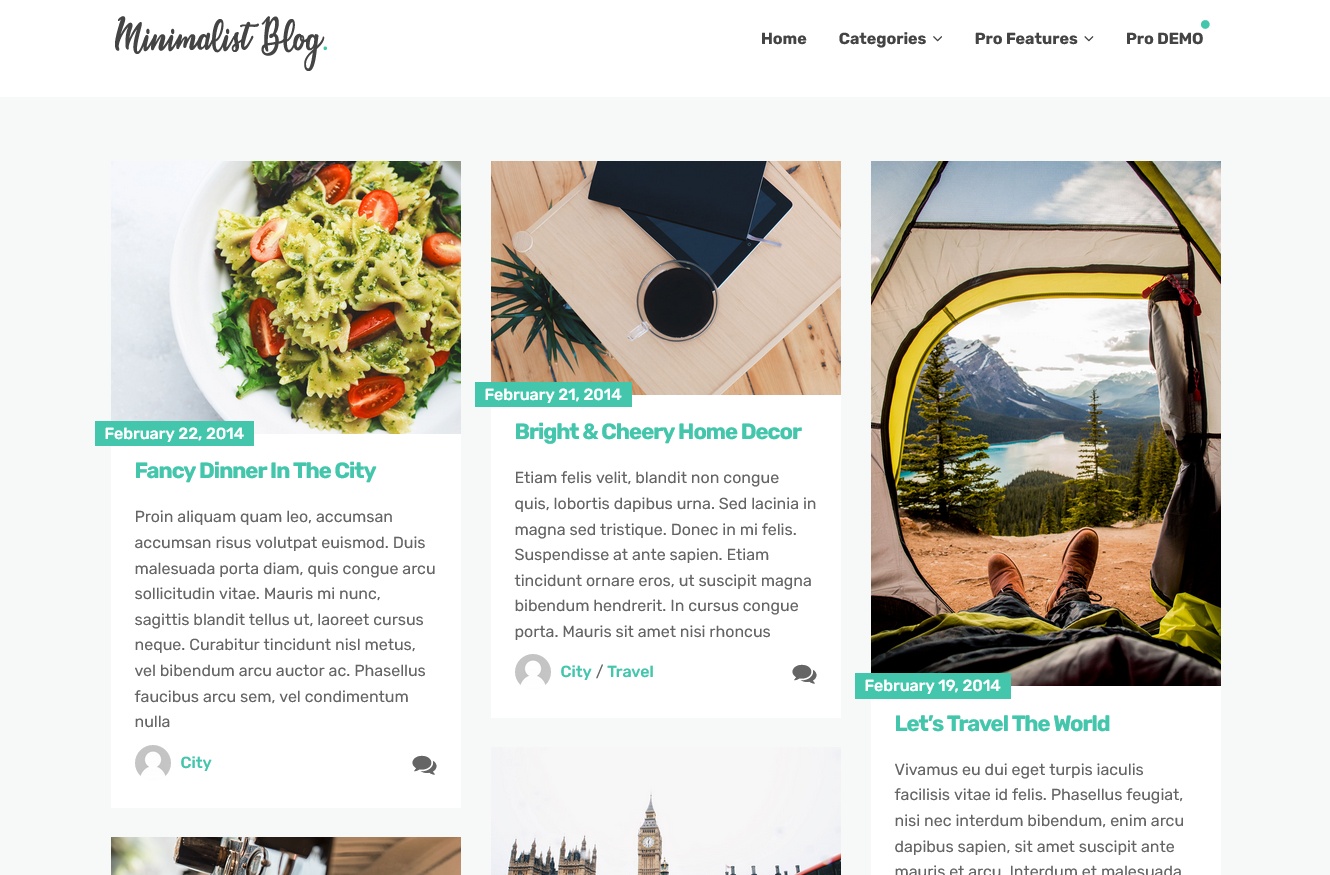 Minimalist Blog is a blog that can be used for a variety of purposes, including travel, news, personal, tech, food, business, Portfolio, cooking, fashion, beauty, bakery, photography, quotes, health & fitness, media, freelance, diy, affiliate blog, small business website and any type of amazing blog. The minimalist blog's clean, modern, and responsive design will perfectly showcase your content. Designed with best SEO practices, the minimalist blog has a very fast loading speed.
Minimal Lite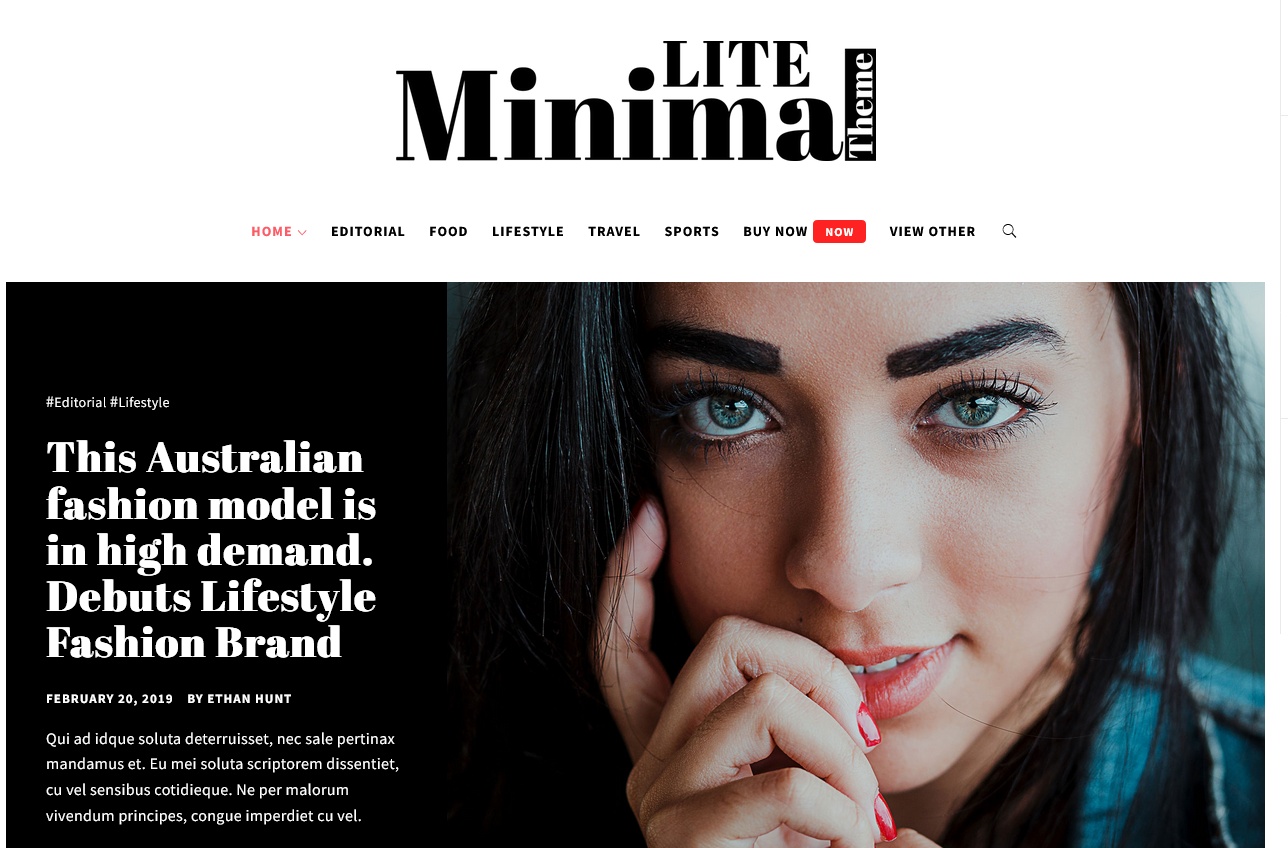 Minimal Lite is a new and fresh masonry layout Blog WordPress theme. Minimal Lite is a WordPress blogging theme that is stunning and fully responsive, and can be used for any type of blog, whether it's personal, fashion, food, travel, photography, publishing, or tutorial blog sites. A more user-friendly environment can be achieved with the single click switch between day and night modes.
Travel Minimalist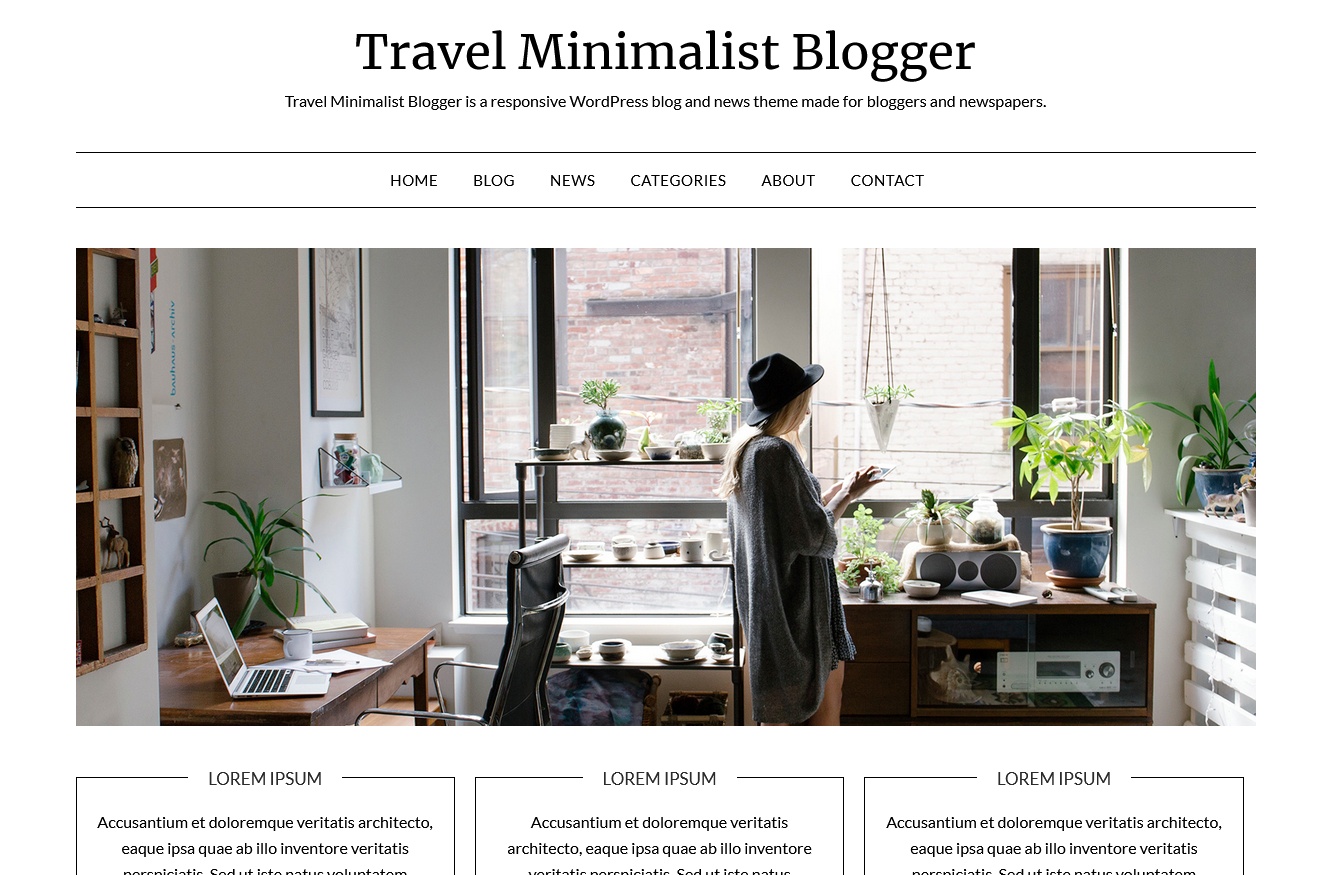 Travel Minimalist Blogger is a WordPress theme that is responsive and designed for bloggers and newspapers. Writers who want to write about their views on food, fashion, travel, clothing, movies, or their lifestyle in general will find the elegant and minimalist look of this theme appealing. If the business aspect is important to you, you can use it as a newspaper or personal writing/ journalistic portfolio. It's amazing that your website can be ranked highly on the internet using our theme, such as on Yahoo, Bing, or Google.