When it comes to creating a website with a feminine touch, choosing the right WordPress theme is crucial. Feminine WordPress themes are specifically designed to cater to the needs of women entrepreneurs, bloggers, and businesses that want to convey a feminine aesthetic.
These themes offer a wide range of features and design elements that are tailored to suit various niches such as fashion, beauty, lifestyle, and more. Whether you're starting a personal blog or an online store, there's a feminine WordPress theme out there that will perfectly align with your brand and vision.
Some key features to look for in the best feminine WordPress themes include elegant typography, soft color palettes, stylish layouts, customizable options for branding purposes, mobile responsiveness for optimal user experience on all devices, and compatibility with popular plugins for added functionality.
These themes often come bundled with pre-designed templates and page builders that allow you to easily create stunning pages without any coding knowledge. This makes it convenient for users to customize their website according to their specific requirements.
By choosing one of the top-rated feminine WordPress themes available in the market today, you can ensure that your website looks visually appealing and delivers a seamless user experience. So whether you're showcasing your portfolio or selling products online, these themes provide an ideal foundation for creating an impactful online presence.
Feminine Style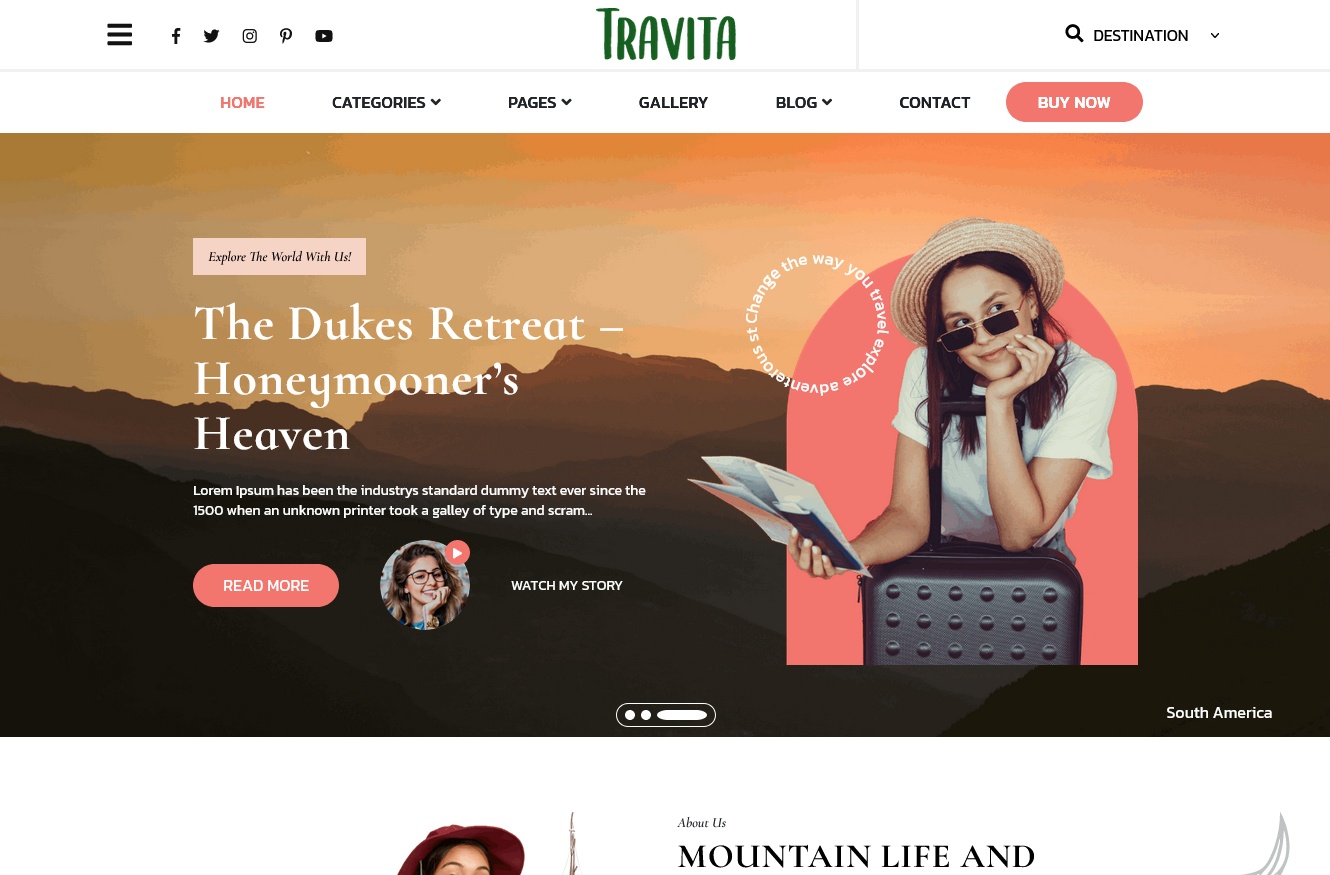 Feminine Style is a WordPress theme that has a stunning design that impresses everyone with its stylish, clean, and professional appearance. Your website will look stunning on every screen with an interactive design and responsive layout provided by these buttons. Your mobile audience can have a wonderful experience with its mobile-friendly design. Along with its stunning appearance, it is also user-friendly, making it possible for those with little experience of coding to create their own website.
Feminine Coach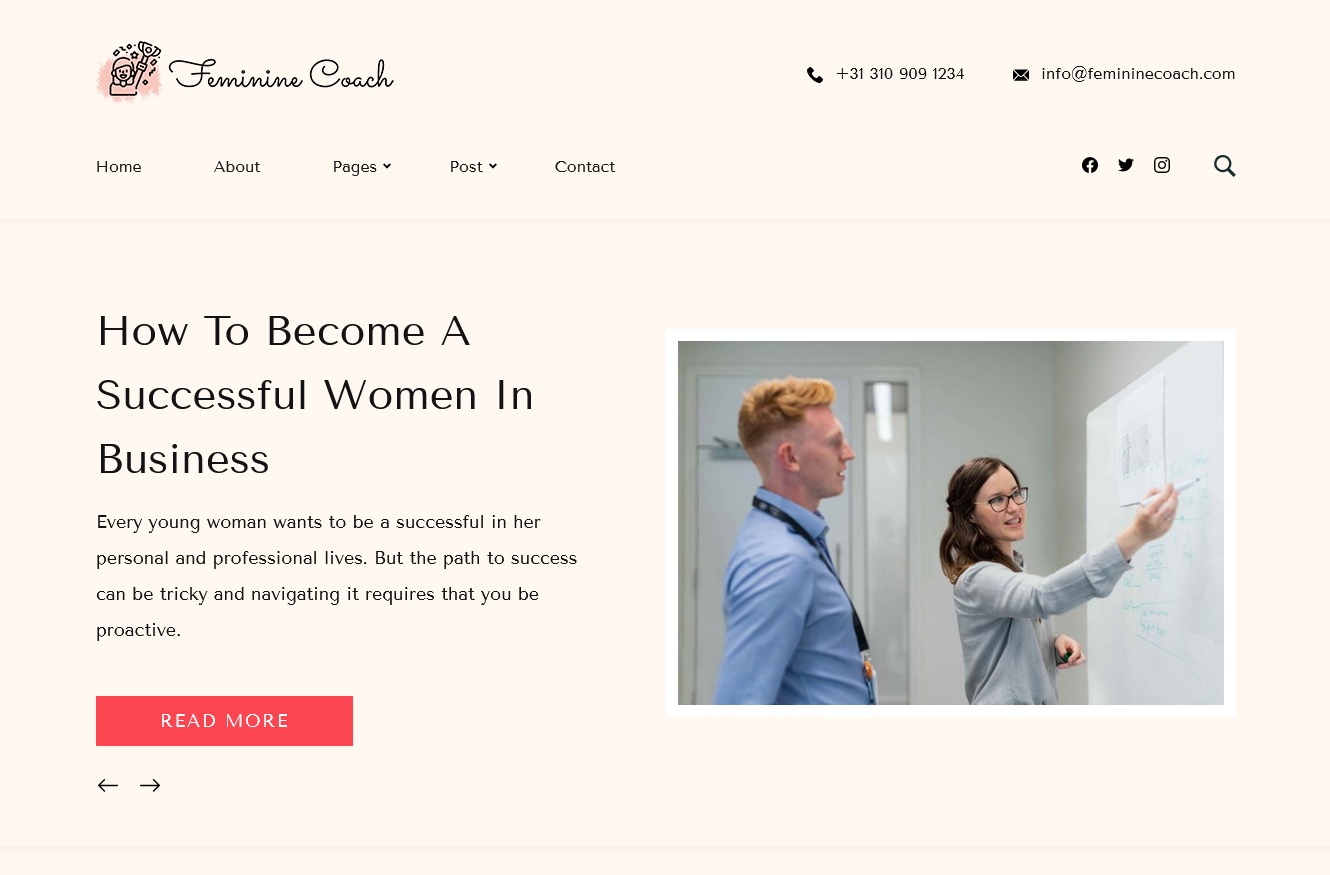 If you're a woman entrepreneur who's looking for a simple yet elegant website to begin your journey, the Feminine Coach WordPress theme will definitely meet your needs. To make your life comfortable, the backend has a reliable and experienced support team and a documentation page that is easy to understand. The Feminine Coach theme is natively quick and responsive to all screen sizes.
Feminine Business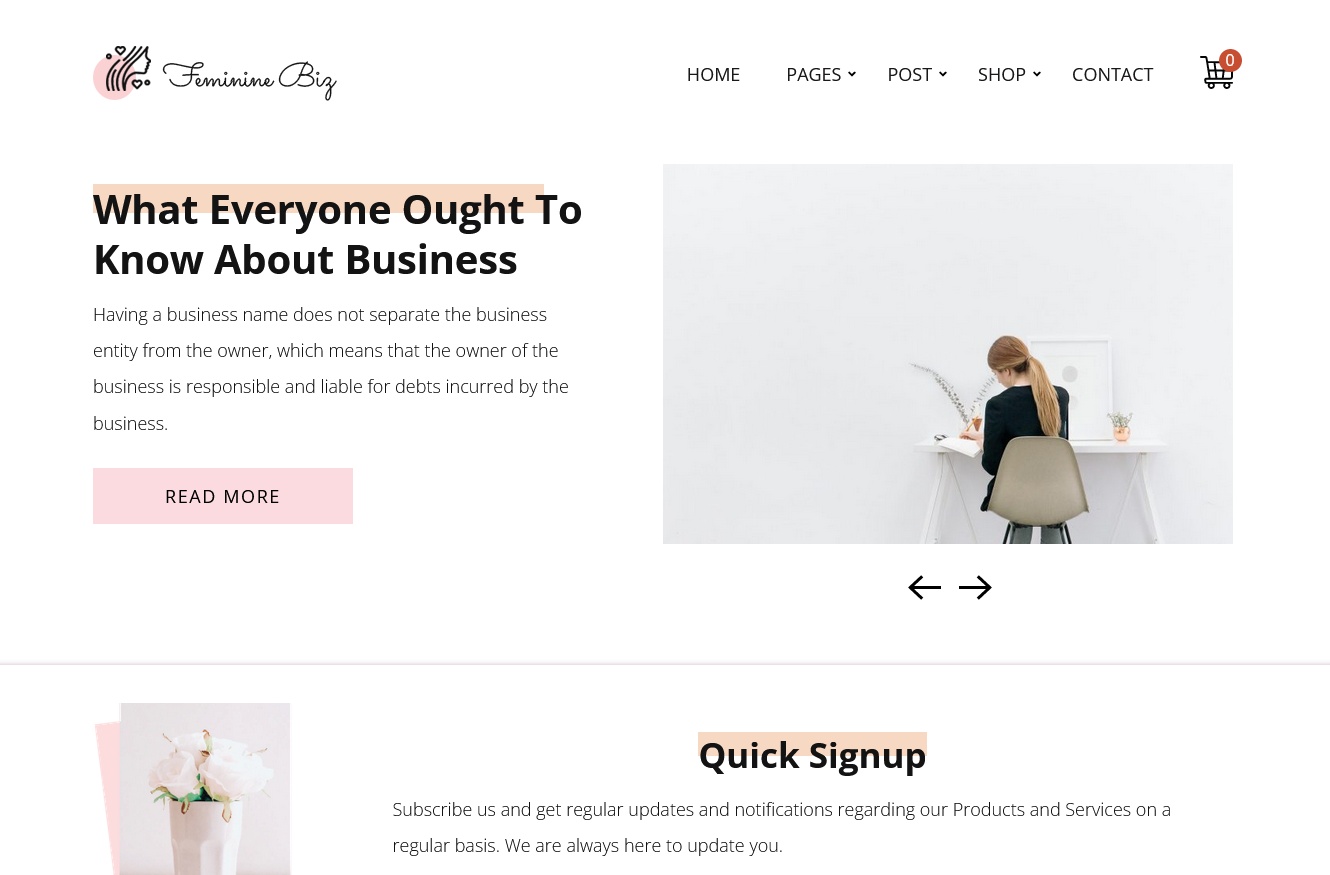 Feminine Business is a free and minimalist WordPress theme that was created for female entrepreneurs and bloggers who want to start a business. The built-in customizer option makes it easy to customize the theme to meet your requirements. SEO engines can rank your website higher than your competitors because the theme is lightweight and loads quickly. There is full-fledged documentation and reliable support that provides a custom menu, search option, engrossing button, widget areas, Instagram section, Gutenberg compatibility, RTL, and translation-ready.
Presto Fashion Blogger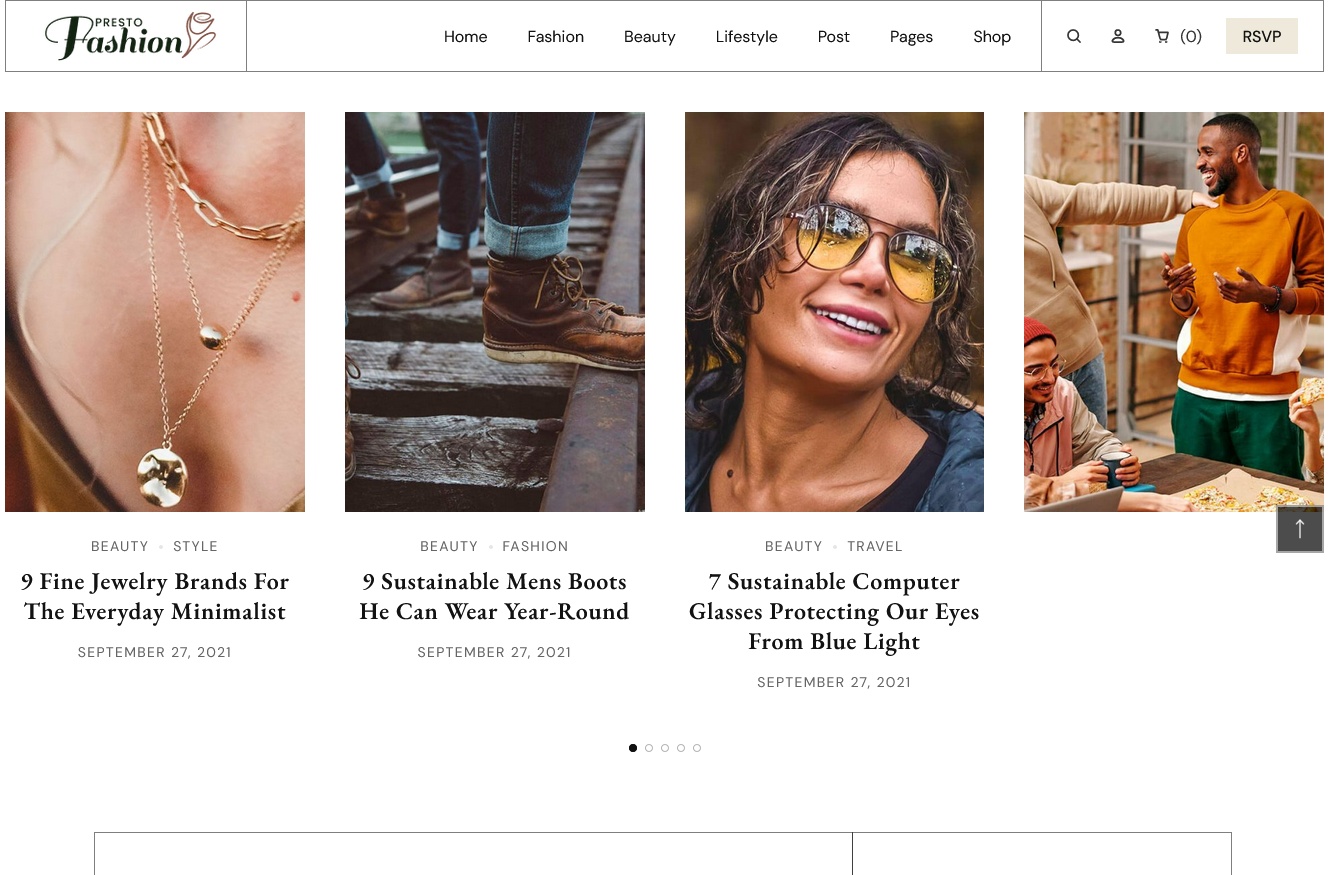 The free feminine WordPress theme Presto Blog is a parent theme for Presto Fashion Blogger, which is easy to use. Presto Fashion Blogger has been designed to optimize speed and SEO and is compatible with all web browsers, including Mozilla Firefox, Google Chrome, Microsoft Edge, and others. Additionally, it includes a seamless integration of social media. The responsive design guarantees that your website looks stunning on all platforms, including mobile devices.
Fashion Pin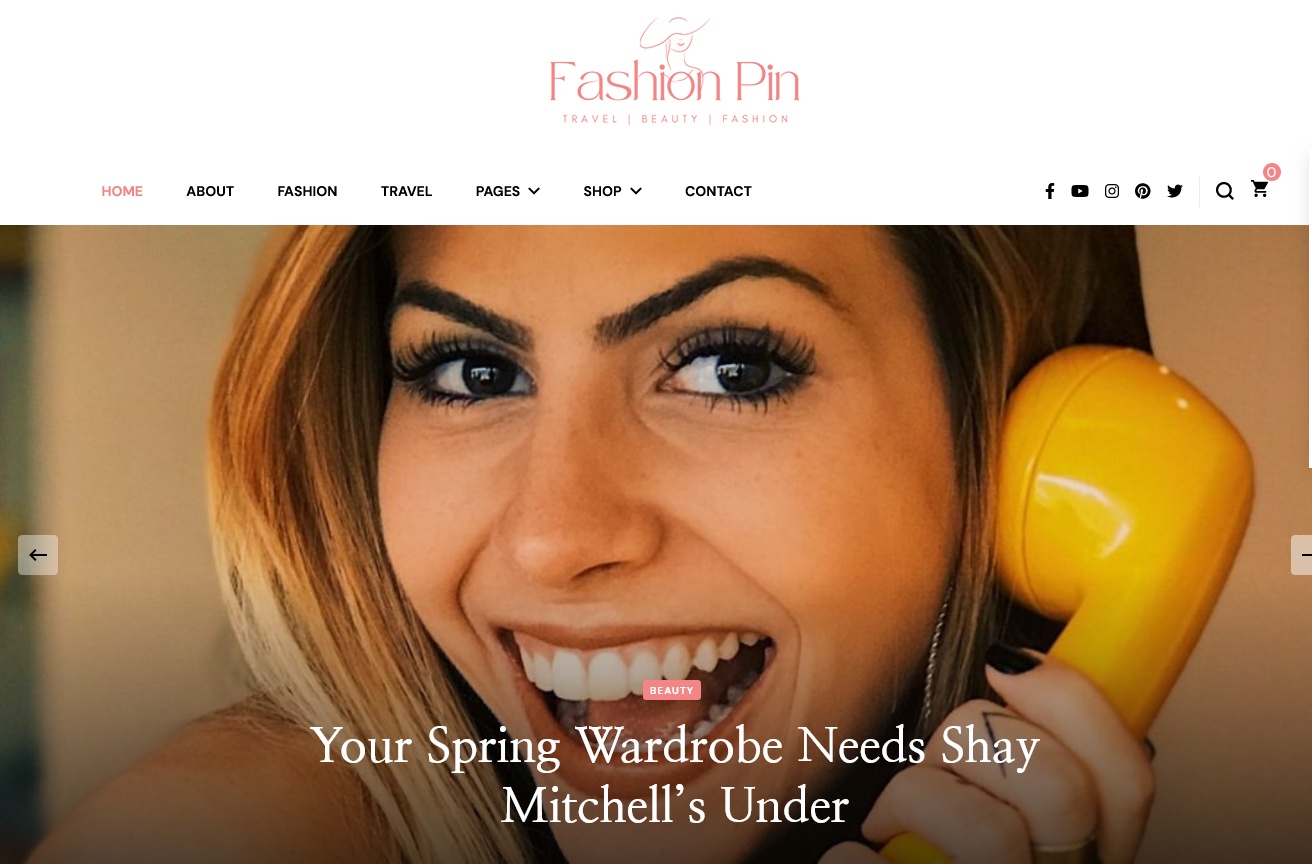 Fashion Pin is a WordPress theme that looks like Pinterest and is feminine, perfect for professional bloggers. Fashion Pin allows you to customize the look and feel of your website with unlimited colors and Google fonts, making it mobile-friendly and SEO optimized, ensuring your site ranks higher on search engines.Fashion Pin is compatible with Schema, translation, WooCommerce, and RTL. By strategically positioning the newsletter section, you can increase your subscriber base.
Feminine Women's Blog
Feminine is a Woman Blog WordPress Theme. Features are Responsive, Admin Panel, Retina Ready, Search Engine Friendly, Dropdown Menu and more.
Tribe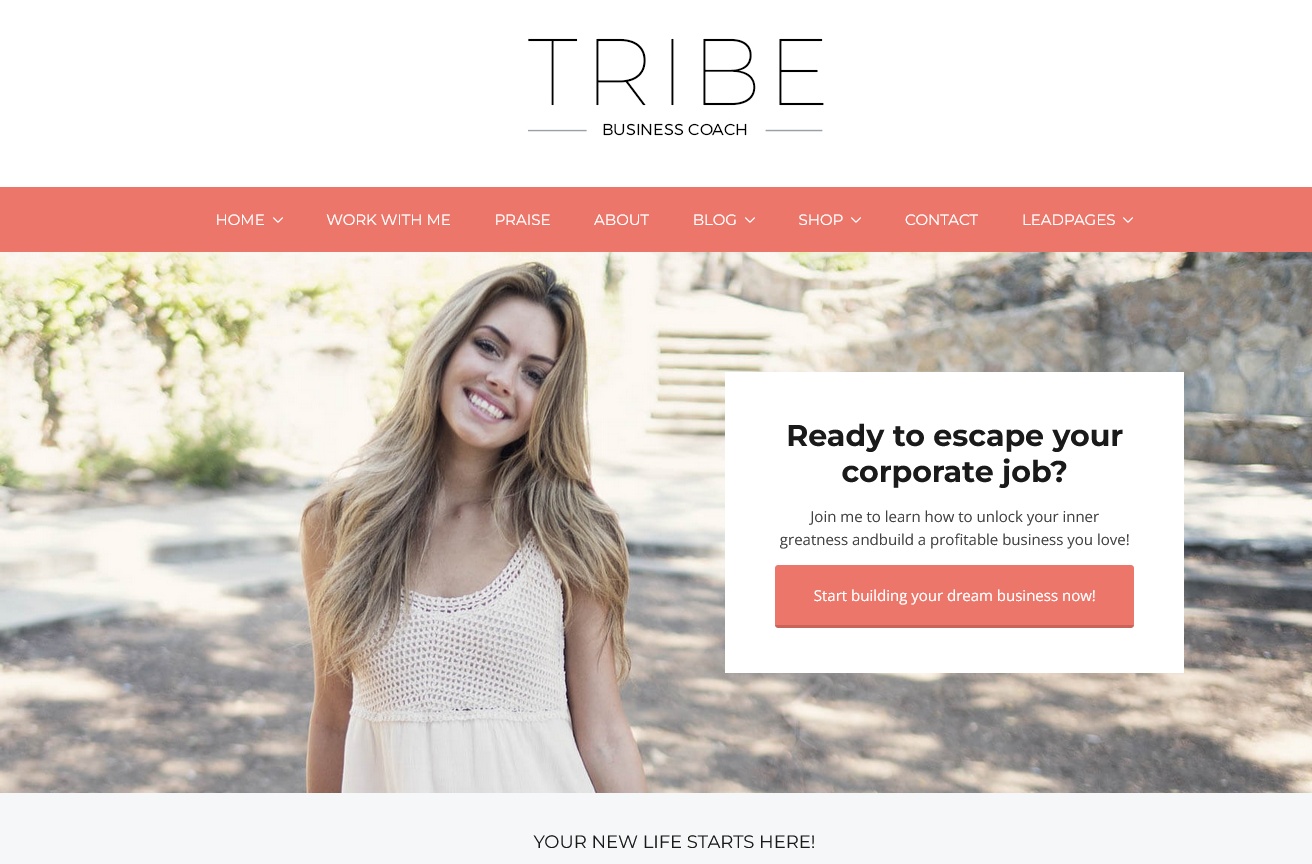 The fresh feminine design of Tribe is designed to look great on any device, and it was carefully crafted to enable you to create your own professional coach website quickly and easily without any coding knowledge. Designed specifically for female coaches, this tool has everything you need to make your website a successful lead capture tool. Tribe has made it easy for coaches to sell their services, courses, workshops, ebooks, and products directly on their website with the integration of WooCommerce support.
Rebecca Food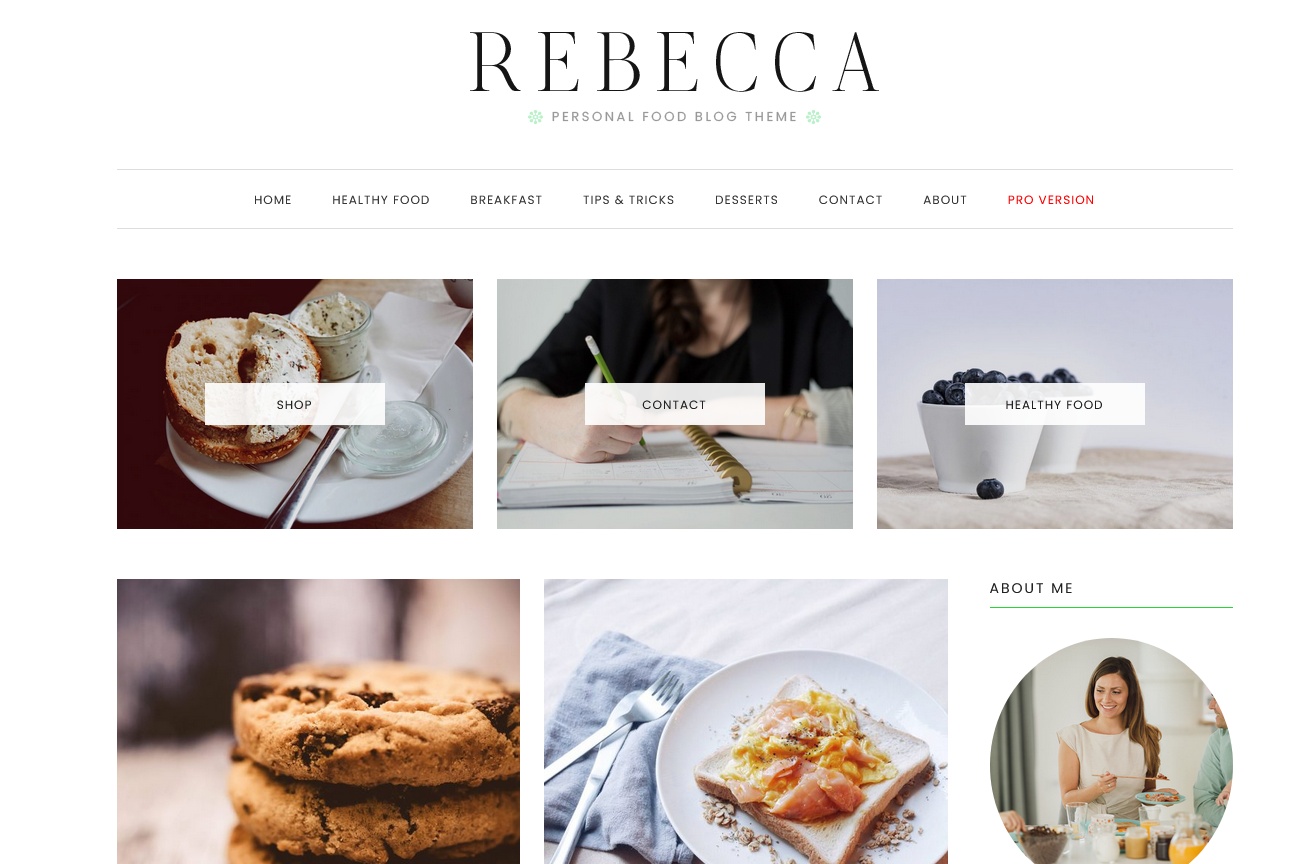 Professional bloggers can use Rebecca Food as a feminine blog theme for their personal food blog. If you're interested in sharing your fashion tips, travel expertise, favorite food recipes, or creating a blog for lifestyle, beauty and makeup, coaching, or any other niche, Rebecca Lite is the place for you. The theme has been designed to be mobile-friendly, SEO optimized, Schema-friendly, and load faster to help your website rank higher on search engines.
Fashion Diva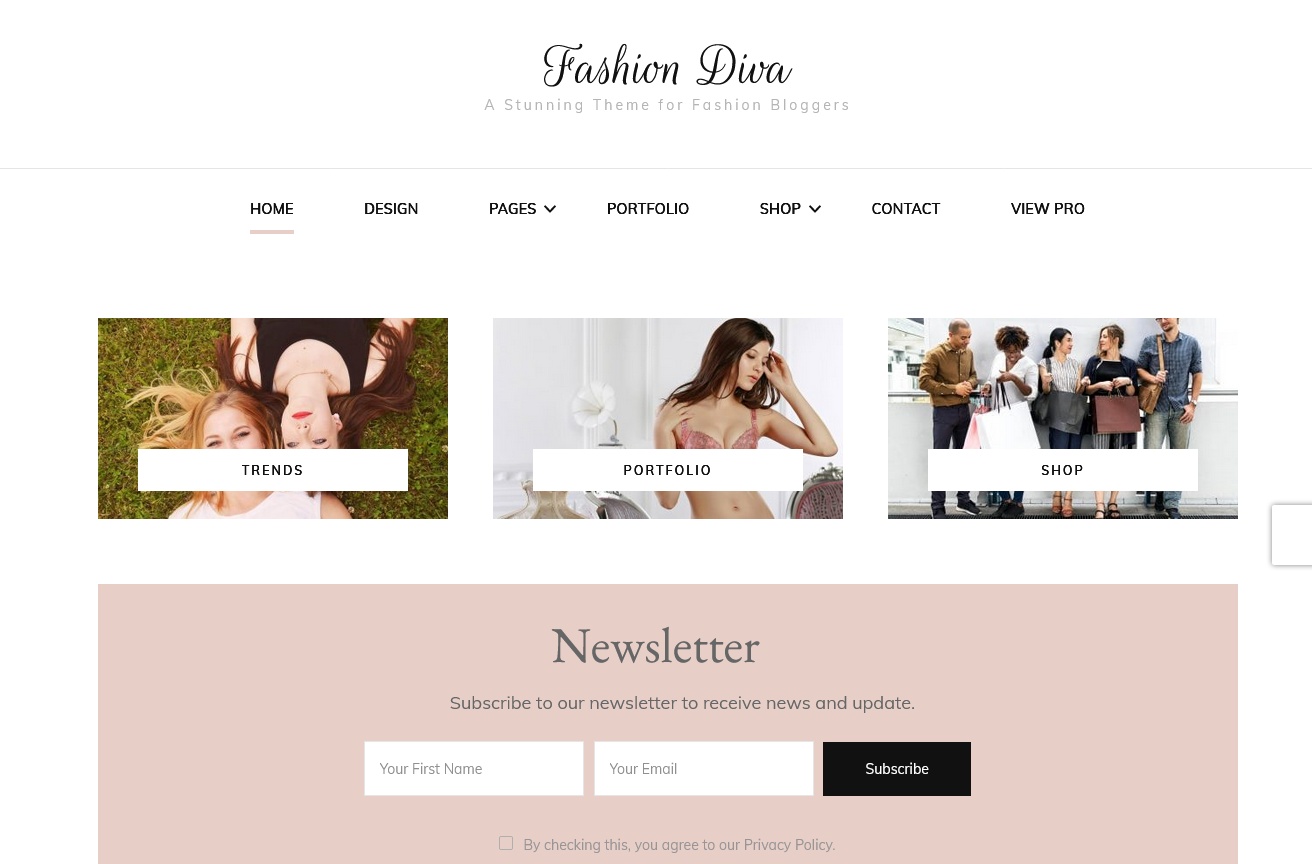 To create a visually appealing and stunning feminine fashion blog theme without writing a single line of code, Fashion Diva is a child's theme of Blossom Fashion Free WordPress theme. The theme is fully responsive and mobile-friendly, ensuring that your website displays correctly on all devices and screen sizes. Display your Instagram profile on the home page with the social media ready theme. Also, it has built-in options to integrate Facebook, Snapchat, Twitter, Instagram, Pinterest, and other major social platforms. The theme is capable of being cross-browser compatible, translation-ready, and capable of supporting RTL scripts. Fashion Diva is backed by extensive documentation and a support team that is quick and friendly.
Zarja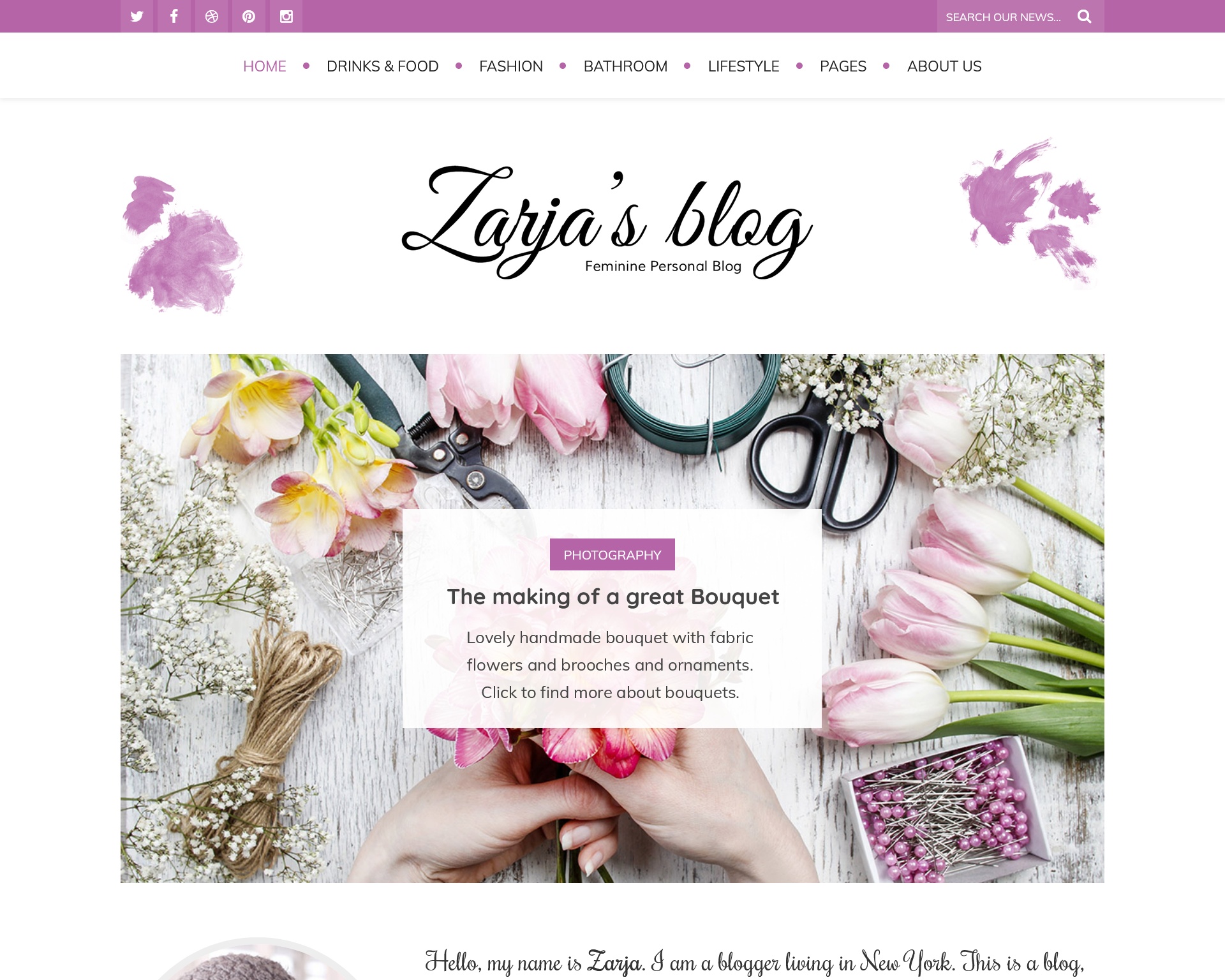 Zarja is a WordPress blog that is modern and feminine, with light and clear colors and a beautiful design that will showcase your writing and photographs proudly. You have the option to either have all the blocks or not. Just choose which ones you require from the theme's options.
Blossom Mommy Blog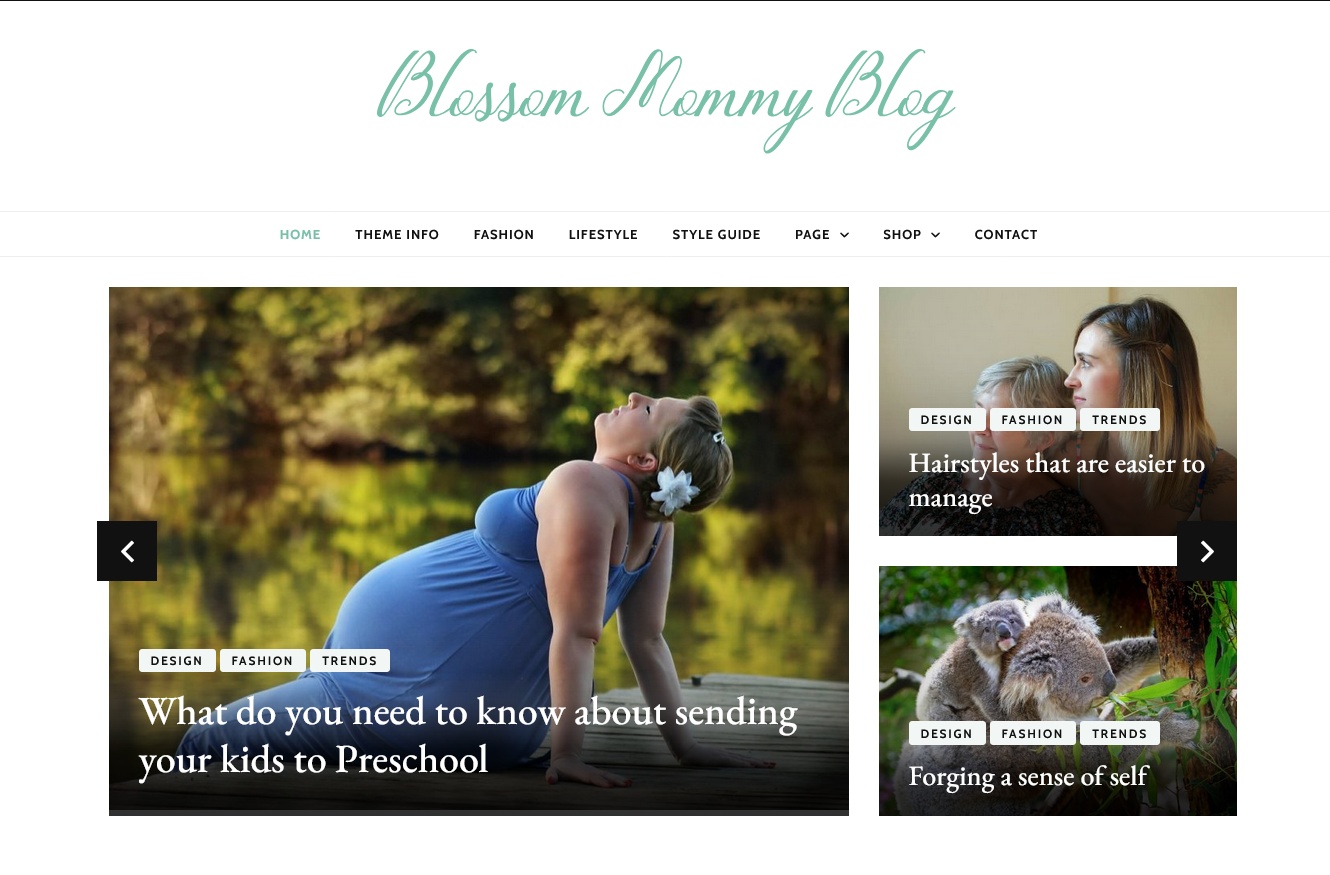 To create the best mom blog for free, Blossom Mommy Blog is a child theme of Blossom Feminine. Mommy WordPress themes come with premium features and layouts, as well as SEO-friendly code that is Schema-ready, all for a low price. A stunning, lively, and eye-catching website can be created using this feminine and chic theme. Using the beautiful Instagram section can help you showcase your Instagram images and increase your followers. Blossom Mommy Blog is mobile-friendly and fully responsive, ensuring your website looks great on different screens. The well-placed Newsletter section can help you grow your email list and stay in touch with your visitors. The theme is translation-ready and has support for RTL and WooCommerce plugins.
Alice Burton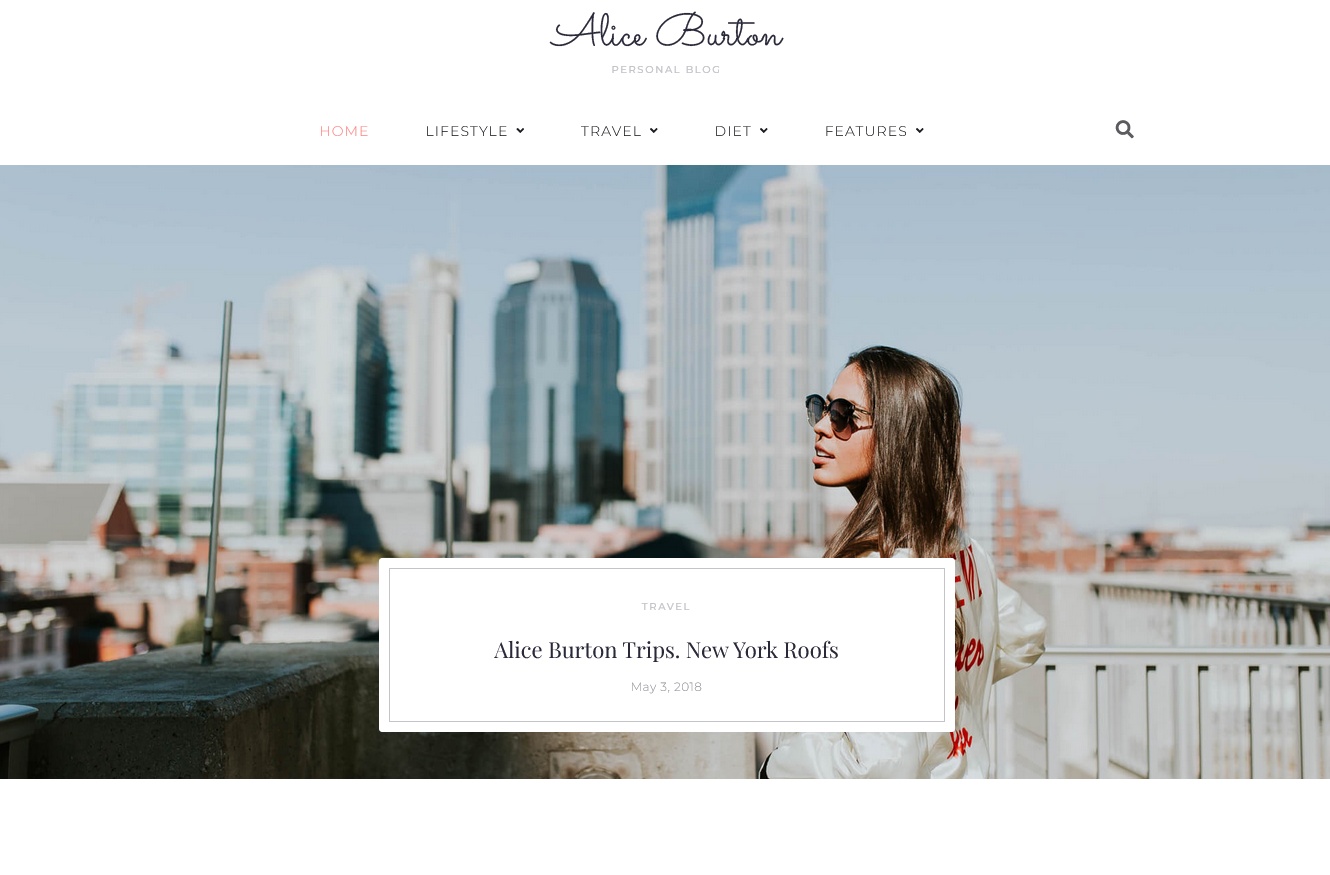 For those who want to become a lifestyle blogger, the AliceBurton theme is a feminine and attractive WordPress theme that is a perfect choice. The drag and drop Elementor page builder and a variety of plugins make it easy to customize your site view in live mode. AliceBurton has access to a stunning JetThemeCore plugin that allows for the creation of headers, footers, sections, and entire pages with pre-made sections. Excellent animation, embedded video support, awesome font icons, and other advantages will make your personal blog look very professional.
Beautiful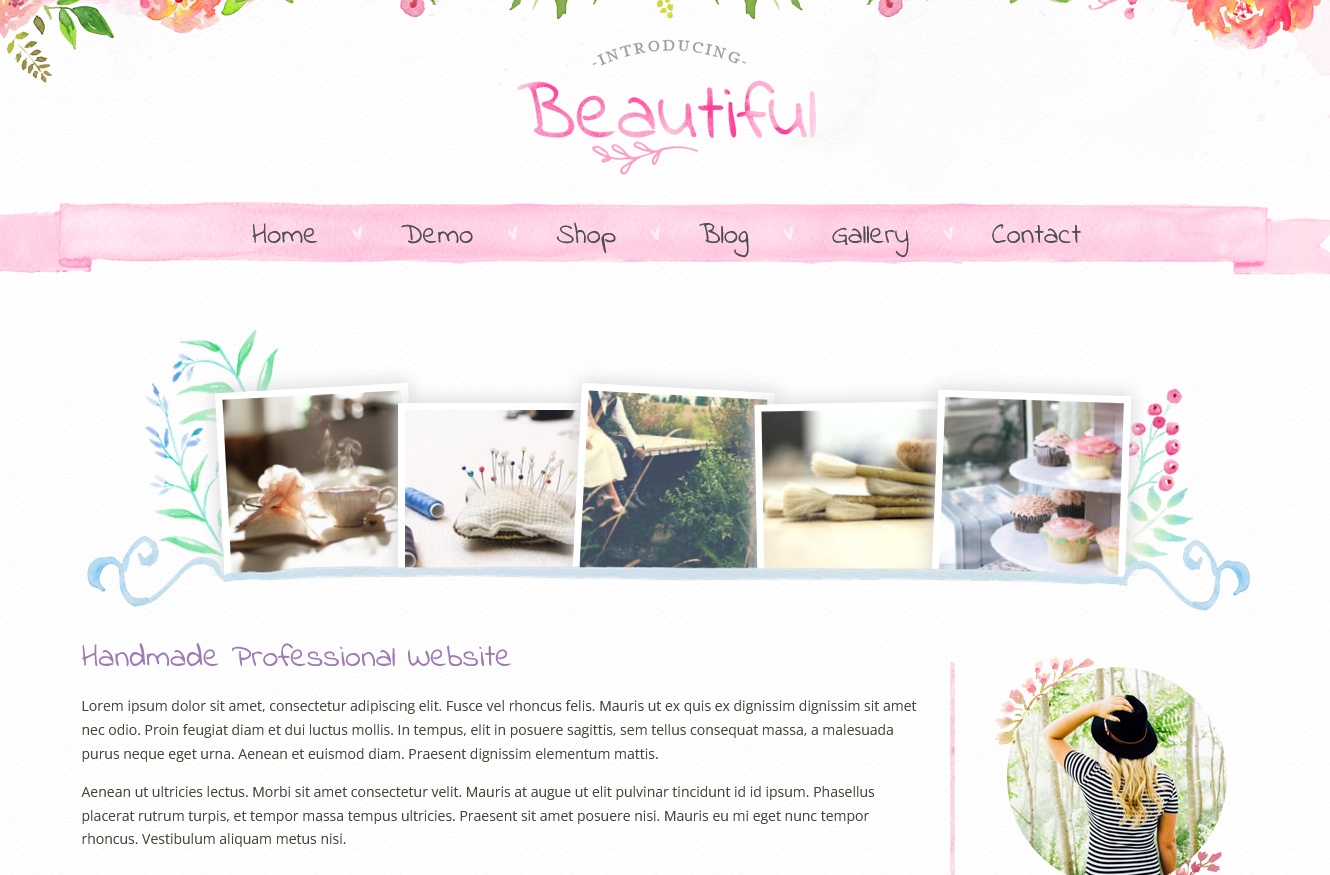 A great set of features is included in this beautiful WordPress theme that is easy to set up. One of my favorite designs is Beautiful, which features a hand painted watercolour graphic. We've created a bunch of borders for your own photos that blend seamlessly into the website design. Selling products in no time is easy with Beautiful's compatibility with the professional WooCommerce e-Commerce system. This theme is the ideal choice for an online creative shop, blog, beauty business, florist, weddings, fashion, jewelry, or feminine company website.
Elegant Pink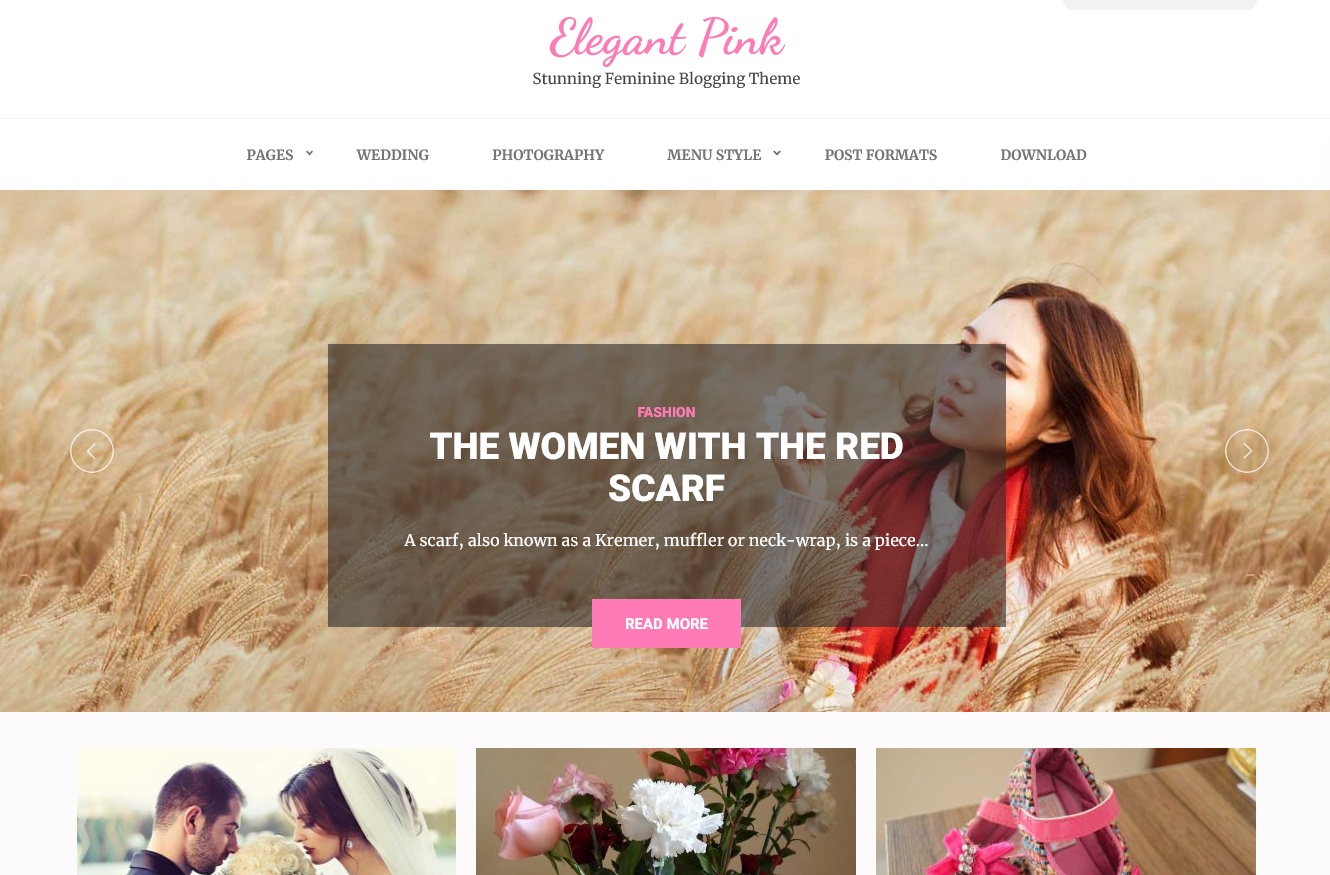 Feminine Style is a WordPress theme that is both fashionable and eye-catching, specifically designed for women and available worldwide, for their personal or professional online presence. The theme is more flexible and worthwhile because of its awesome, powerful, and advanced features. The task of customizing the theme is a simple and easy one. Adding popular plugins to your site can make it more flexible and enhance its functionality. Almost all popular plugins are compatible with Woocommerce.
Beautifulen Model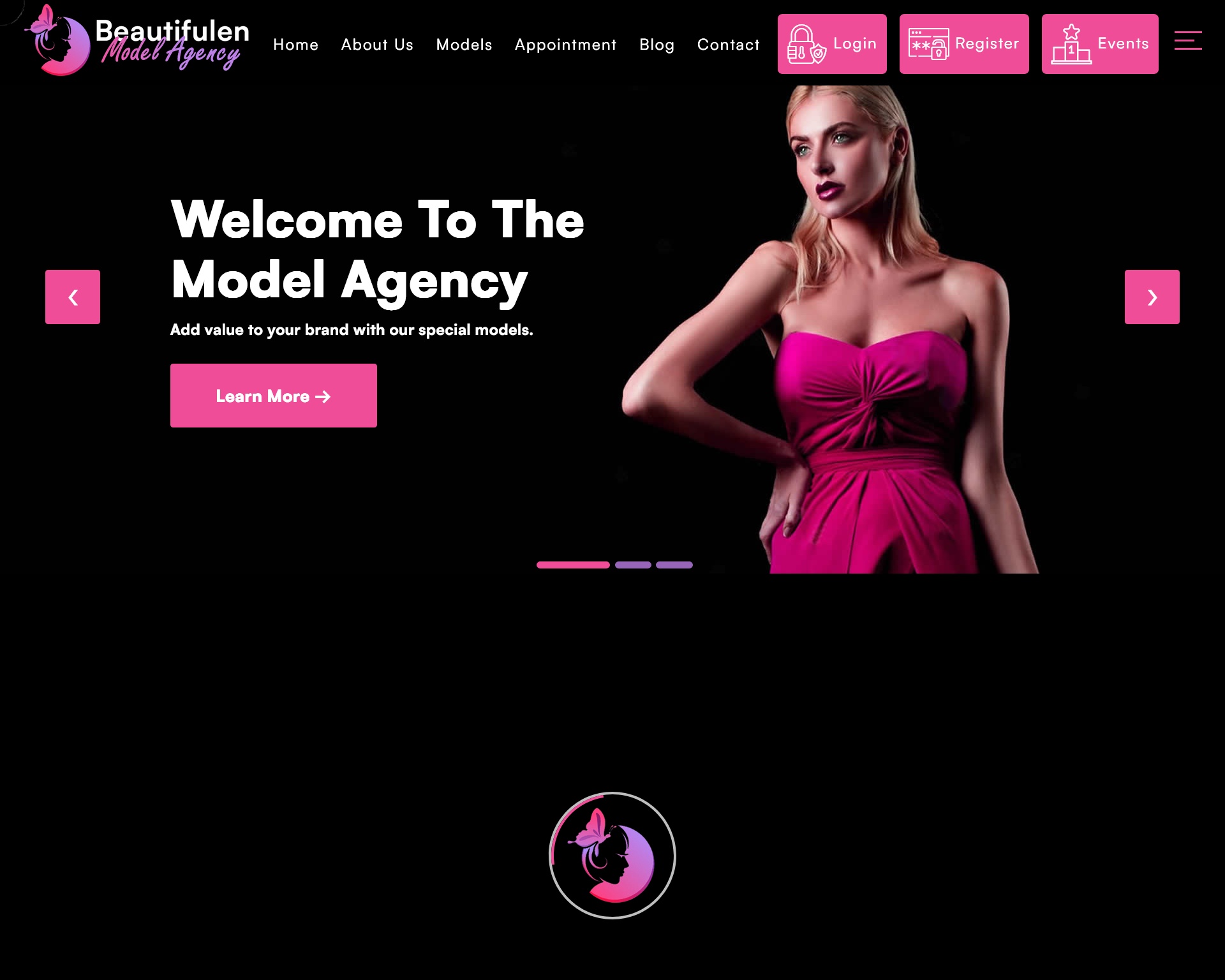 Beautifulen WordPress Theme is a WordPress theme that is designed for Model Agencies, Female Model Agencies, Male Model Agencies, and All Model Agencies. This WordPress theme is designed for agencies and can be used on all devices thanks to its responsive structure that is fully compatible. The smallest details were taken into account during the careful design of every area. By dragging and filtering with a special range field, the model height ratio to shoe size can be altered. Also, by dropping down filtering fields, it can be manipulated. The systems are user-friendly and allow for customization of events from the event area and organizers. After logging in as an admin, it is possible to change all models and add and customize events.
Blossom Dairies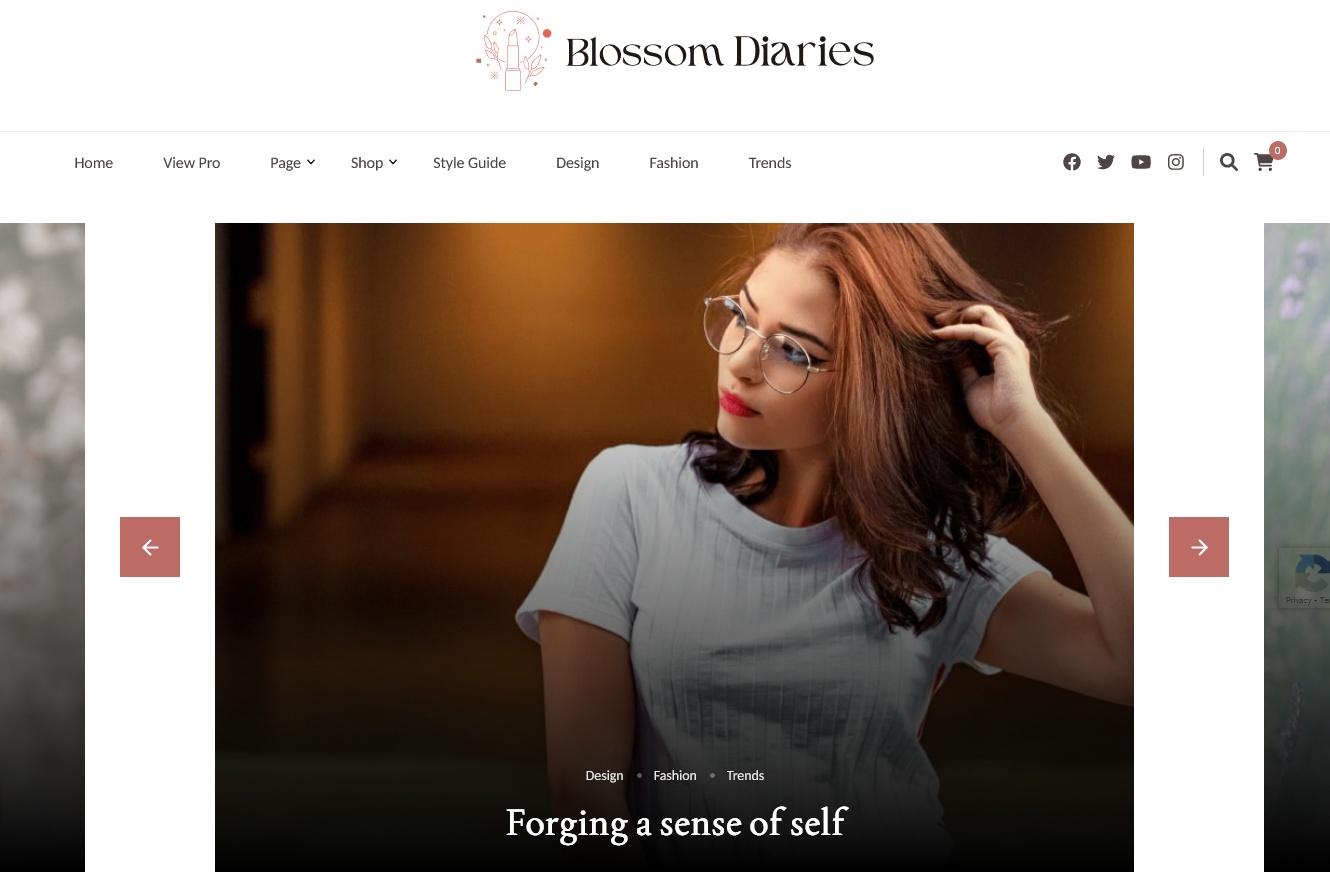 Blossom Diaries, a free WordPress theme for feminine blogs, is designed to create a stunning, lively, and eye-catching website. It's easy to customize your website typography and colors to make it more personal. By integrating Instagram and newsletter, you can increase your Instagram audience and maintain constant communication with them. Blossom Diaries is created to be search engine friendly, fast, and mobile-friendly.
Frida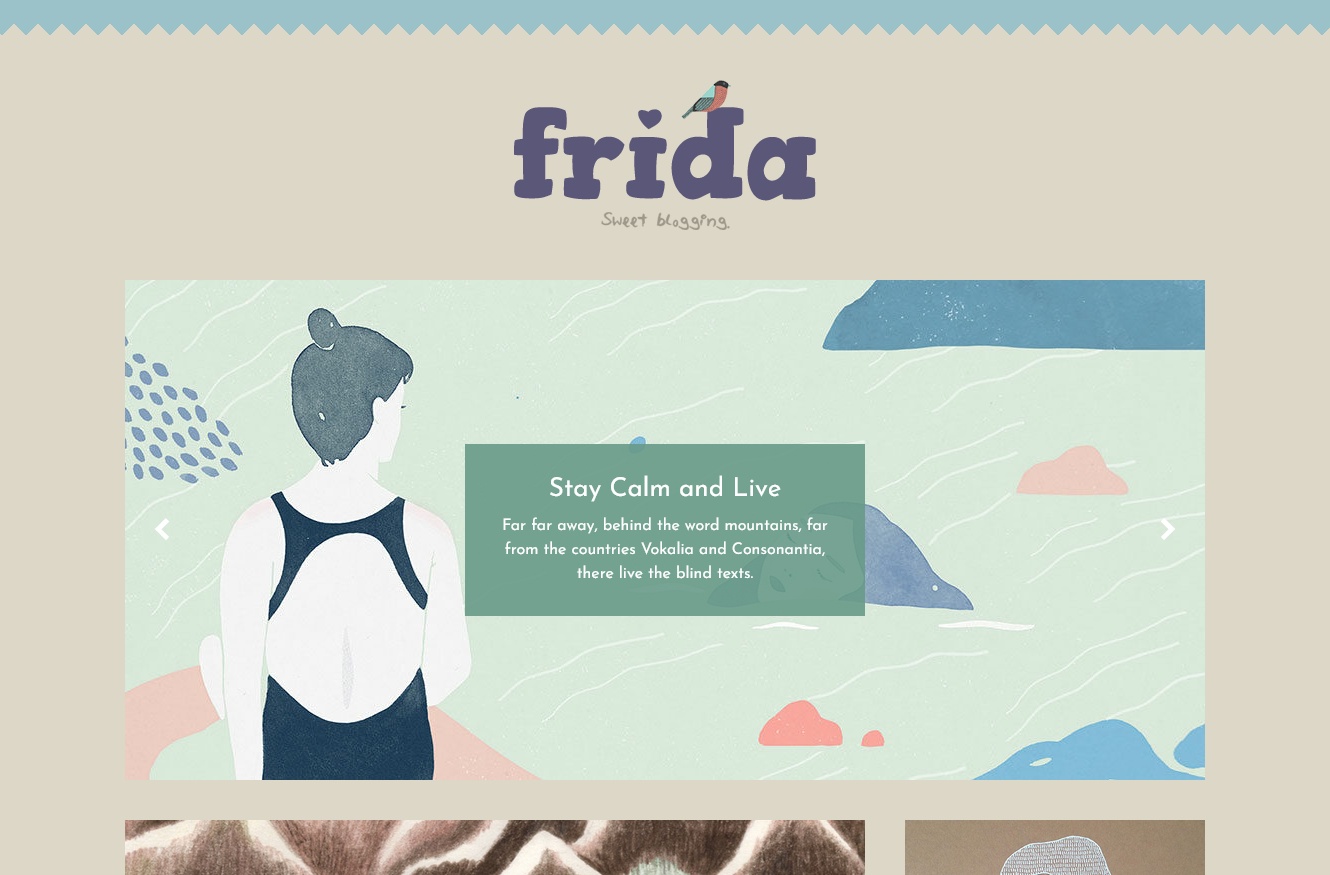 Frida was made in the name of sweetness. The zig-zag theme and pastel tones transform your content into a candybar itself. The WordPress native customizer is well-organized, making it easy to customize almost everything with just a few clicks. Frida meets the requirements for both personal and commercial usage with added details.