If you're looking to create a stunning and user-friendly website for your beauty salon, WordPress themes are a great option. These themes are specifically designed to cater to the needs of beauty salons and offer a range of customizable features that allow you to create a unique online presence.
One of the key advantages of using WordPress themes for beauty salon websites is their responsive design. This means that your website will automatically adjust its layout and content based on the device being used, whether it's a desktop computer, tablet, or smartphone. This ensures that your website looks great and functions seamlessly across all devices, providing an optimal user experience for your visitors.
In addition to responsive design, WordPress themes also offer a wide range of customizable features. You can easily change colors, fonts, layouts, and add or remove sections to match your brand identity and showcase your services effectively. Many themes also come with built-in booking systems or integration options with popular appointment scheduling plugins, making it easy for clients to book appointments directly from your website.
Furthermore, WordPress themes often come with pre-designed templates and page builders that simplify the process of creating pages and adding content. This means you don't need advanced coding skills to create a professional-looking website – simply choose the template that suits your needs and customize it as desired.
Beauty Salon WordPress Themes provide an efficient solution for creating visually appealing websites with responsive design and customizable features tailored specifically for beauty salons.
Spa Lab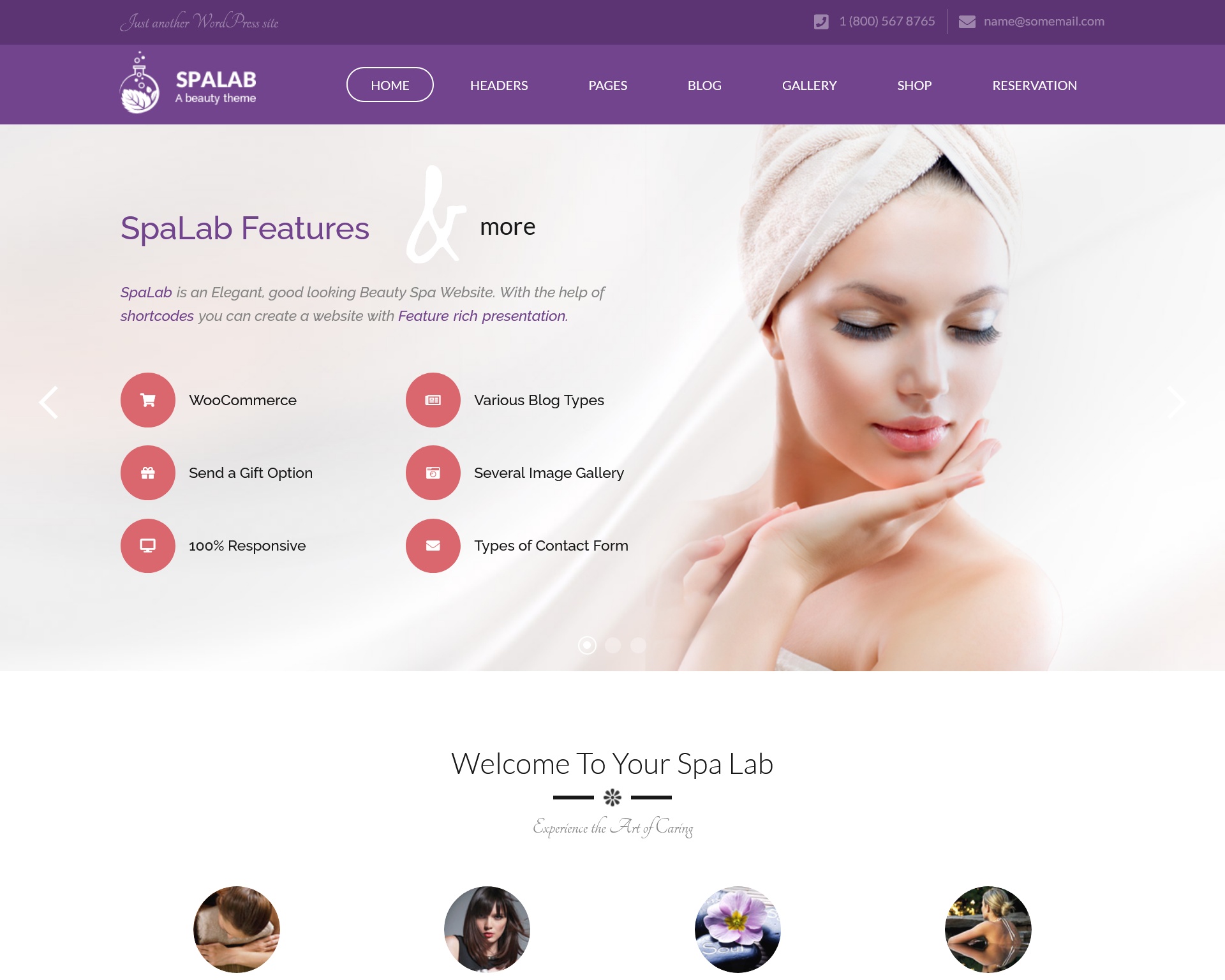 Spa Lab is a WordPress theme that allows for beauty spas to be responsive. Beauty Salon & Massage Parlours, Wellness spa, Hair care Products, Nail Salons, Yoga & Meditation center, Hairdresser, Barbershop, Health & Wellness Center, Medical Spa, Luxury Spa, Physiotherapy, Makeup Artist, Healthcare and Cosmetic Shop, Treatment center. Spa Lab can be used by Massers, Massagists, Dermatologist, Skin Care doctors, Rehabilitation & Rejuvenation Health services & Chiropractic Therapy Treatment Websites. Spa Lab is the best beauty theme due to its features, which include gallery pages for treatments, blog posts, and many portfolio layouts.
Jacqueline Spa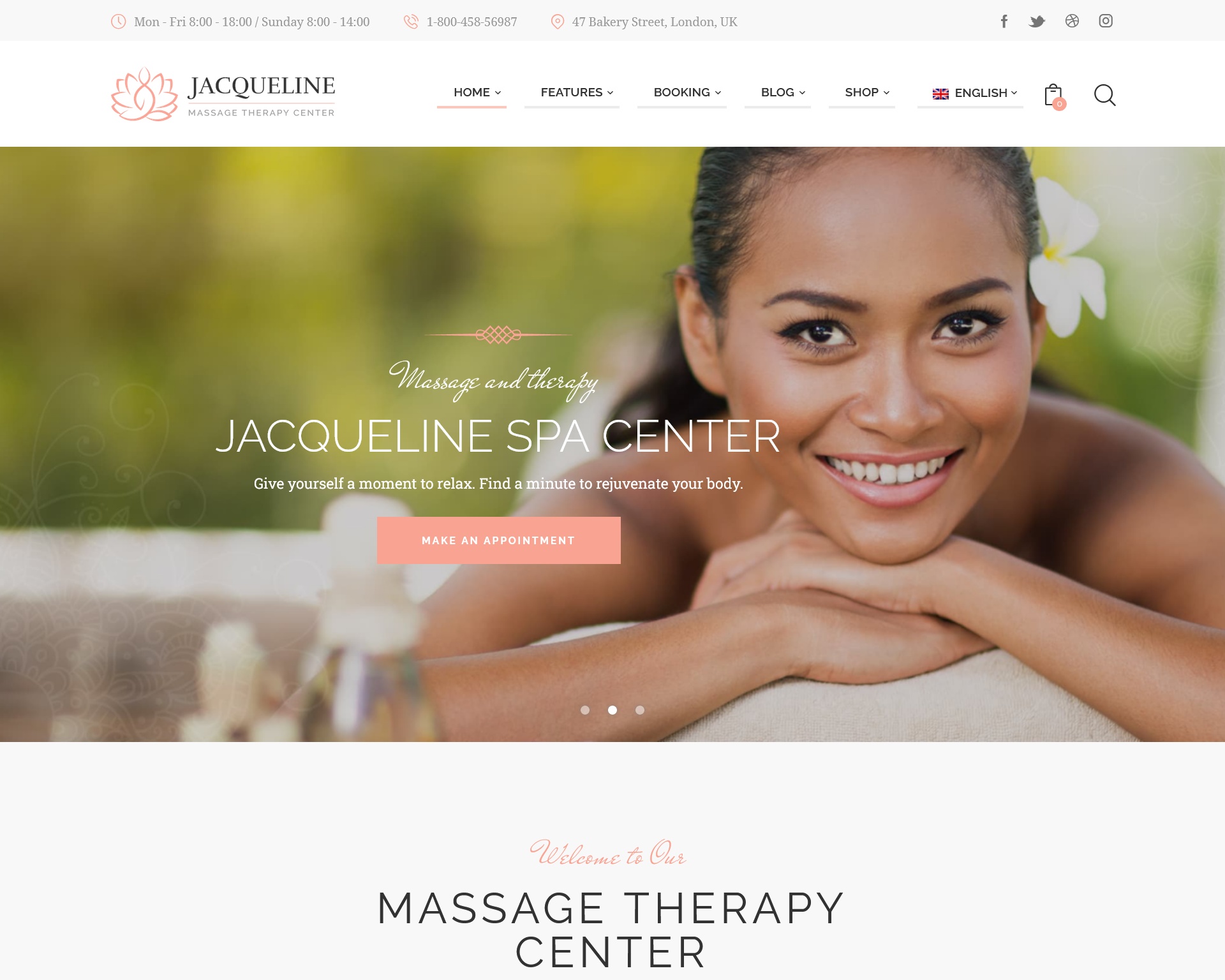 Jacqueline's Health & Beauty WordPress theme is attractive and has advanced functionality and a beautiful responsive design for a stylish spa and massage salon. Additionally, it is suitable for personal sites, such as massage therapist firms, chiropractic bureaus, orthopedic masseur doctors, massage businesses, skin experts, shops, and stores that offer appointment options.
Curly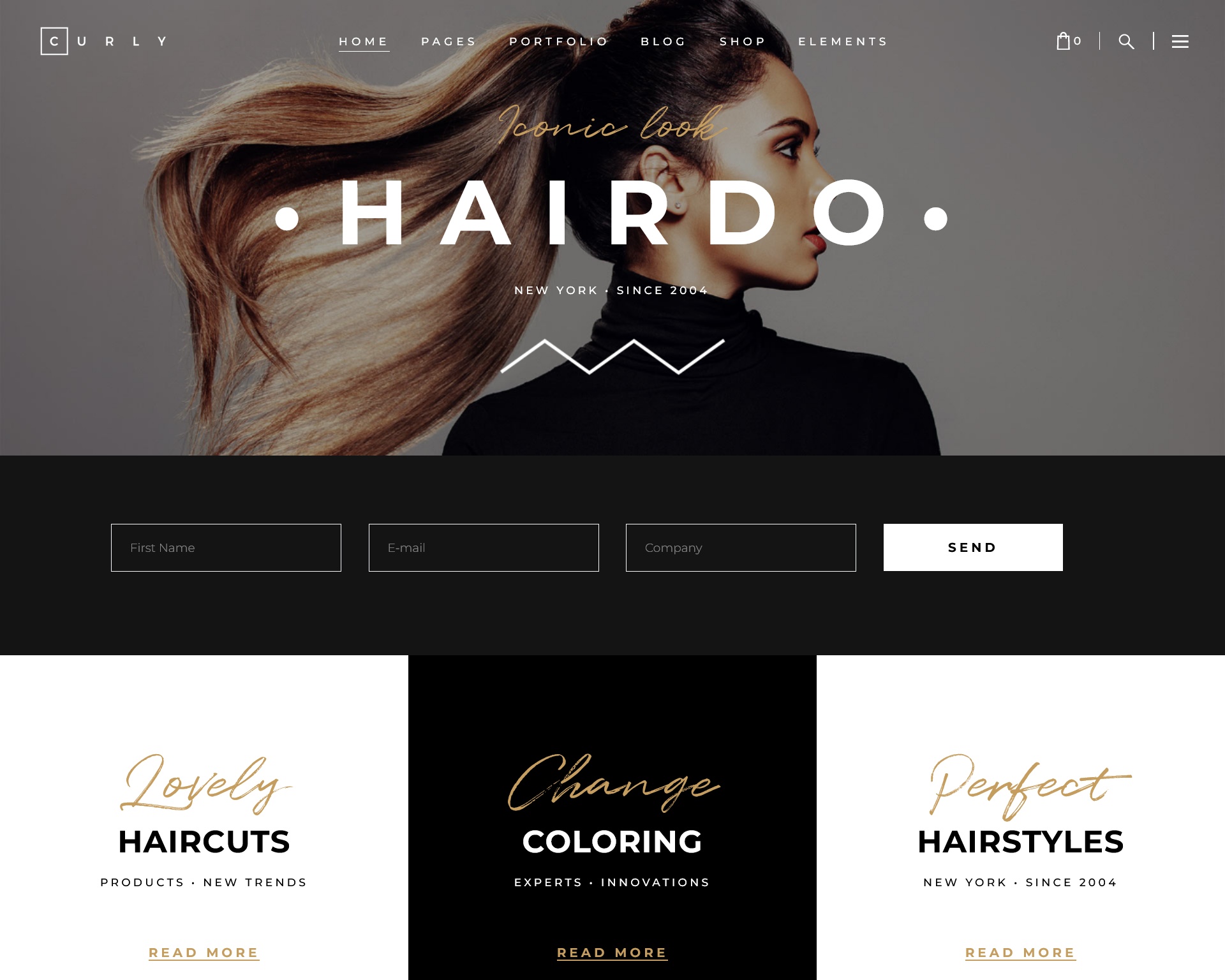 Curly is a Stylish Theme for Hairdressers and Hair Salons. Curly will help you showcase your work, allow your customers to schedule an appointment or reach out to you, and more. This stylish theme designed for hair salons and hairdressers is loaded with a wide range of layouts, including those for beauty salons and skin care, full Elementor Page Builder and Qi Blocks for Gutenberg compatibility & more.
Coiffeur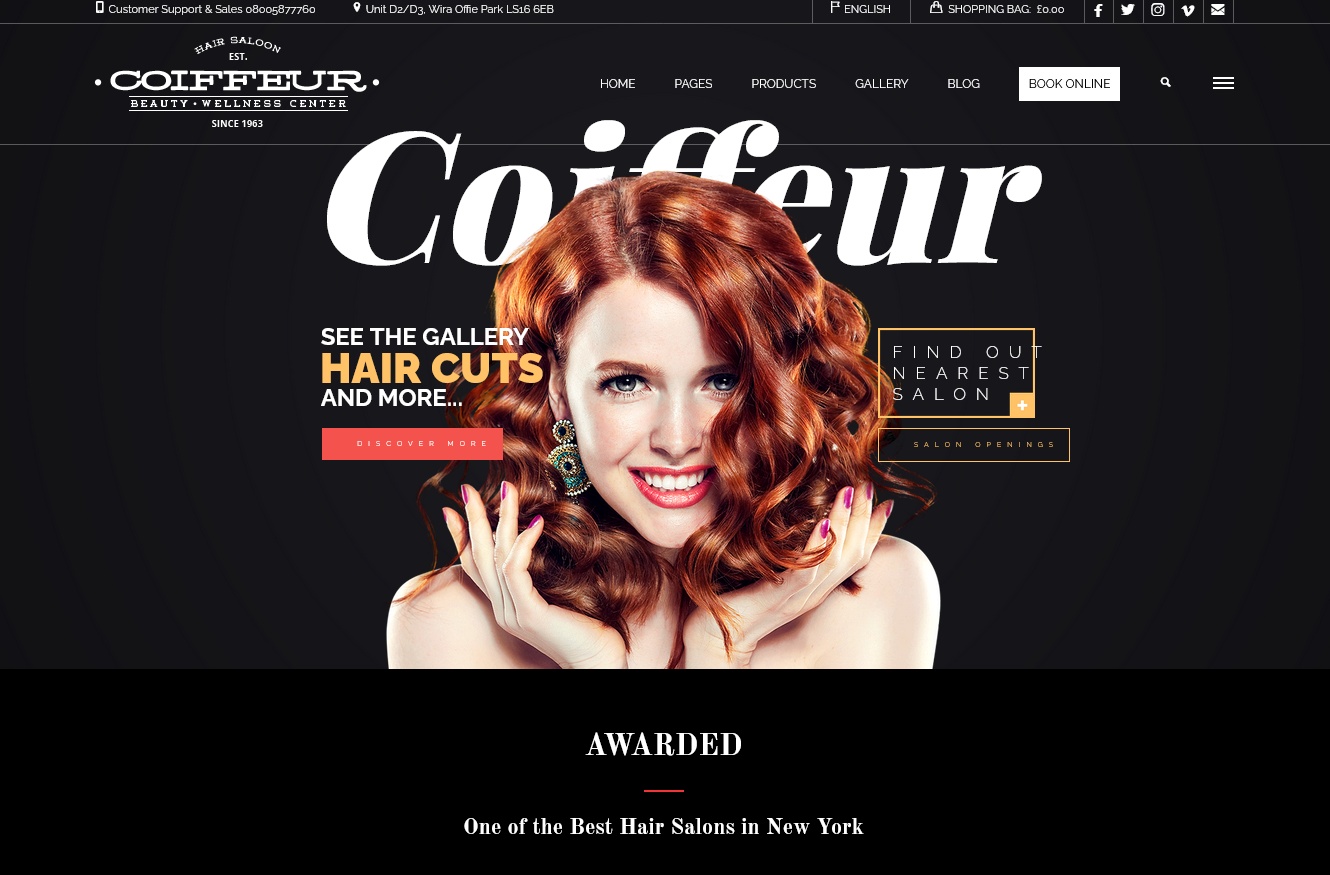 Coiffeur is a WordPress theme that is premium and suitable for hair salons, beauty salons, and hairdressers. The theme is both flexible and easy to use, and has a lot of great features. Designed for use by hairdressers, beauty salons, massage parlours & day spas, medical businesses, beauty centers, and beauty treatment businesses. The theme's features make it easily adaptable to any website.
Aviana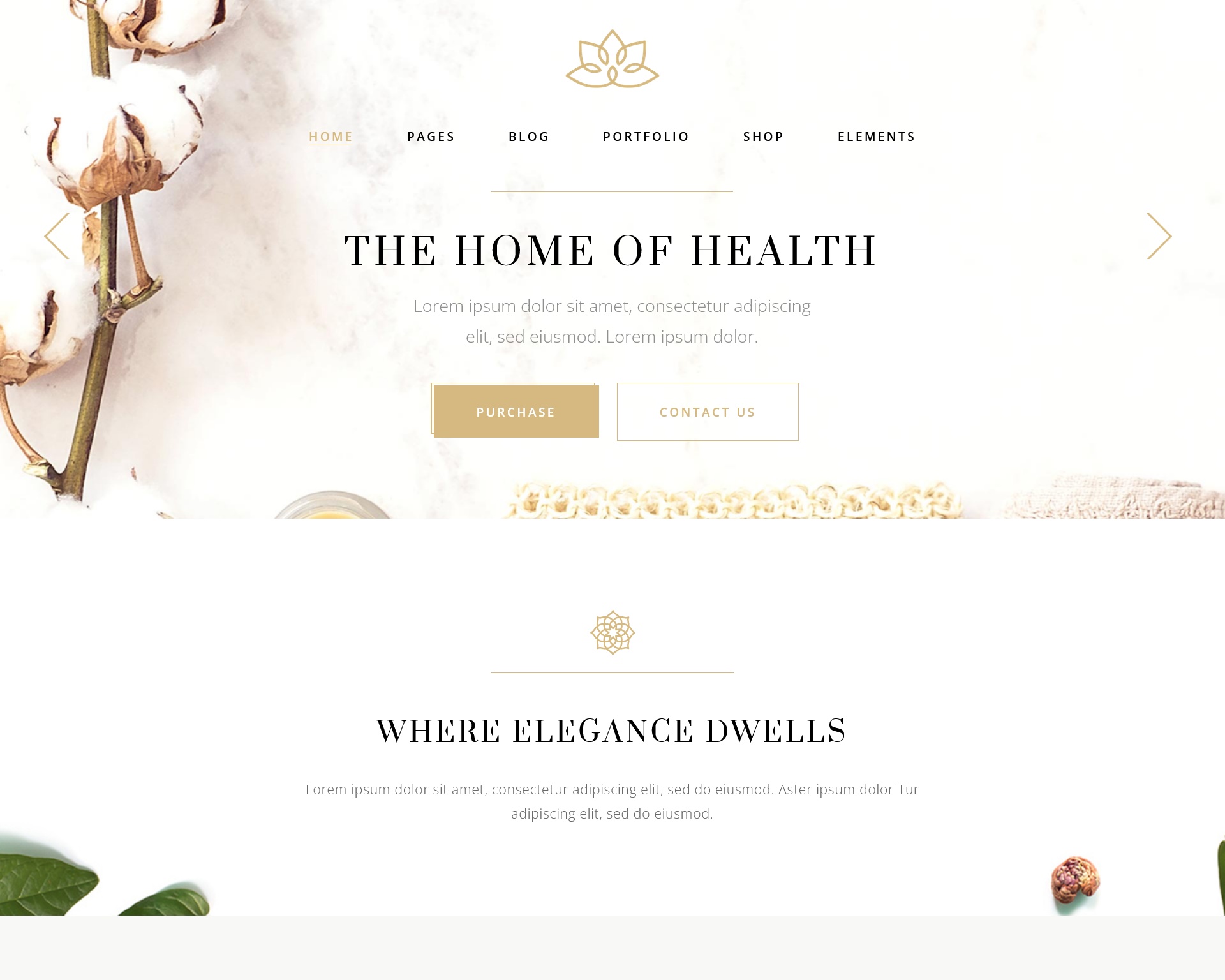 Aviana, an elegant lifestyle theme that has everything you need, is the perfect website for your beauty spa, wellness center, lifestyle, candle shop, or massage and therapy business. The import feature is one-click and the layouts are fully customizable to cover every aspect of your wellness and spa business.
Angel Beauty Spa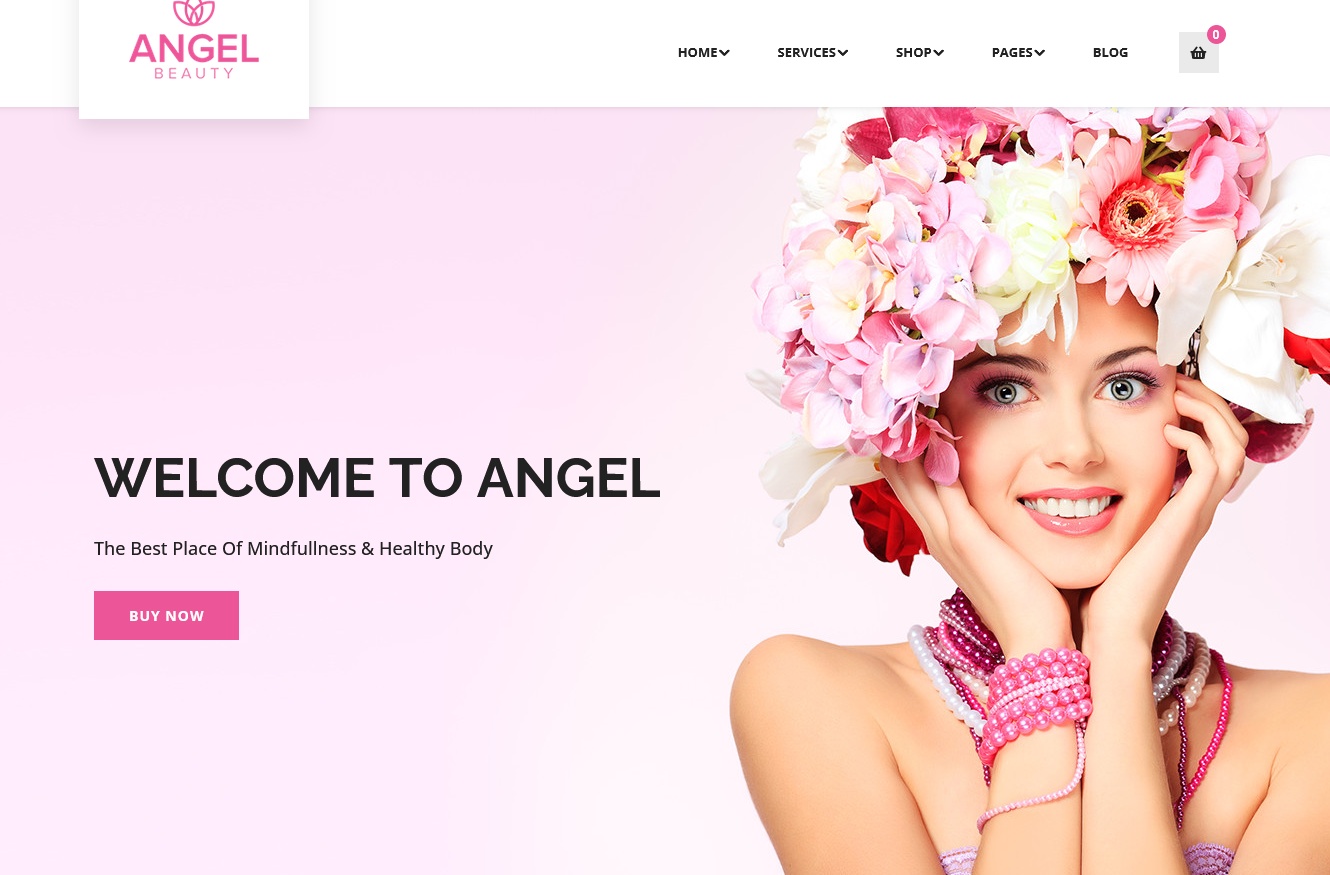 WooCommerce and Elementor page builder are used to create Angel, a WordPress theme that is responsive, clean, and modern. The amazing theme has a demo importer that can be used to quickly make the site ready. Angel's features include unlimited color schemes, smooth transition effects, custom widgets, and more. Let's explore the theme and I'm certain that you'll love it.
Beauty Hair Salon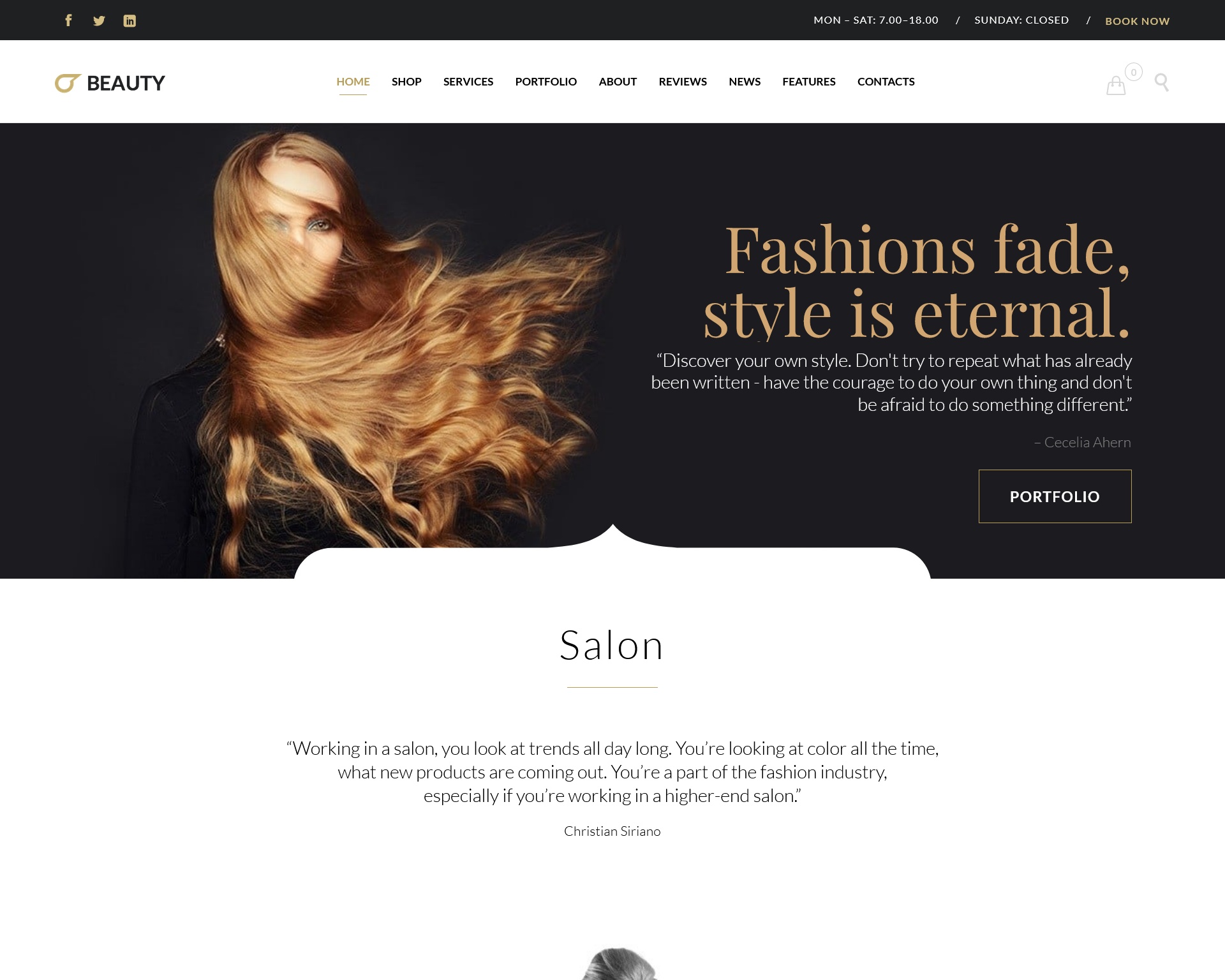 The Hair and Beauty industry can benefit from this beautiful niche theme, which is built and suitable for any business. Offer services such as hairdressing, manicures, pedicures, makeup, mashups, nails, Botox, tanning, male grooming, facials, waxing, spa, and body treatments. massages, as well as other hair and barber-related services, are the focus of this theme for you.
Dream Spa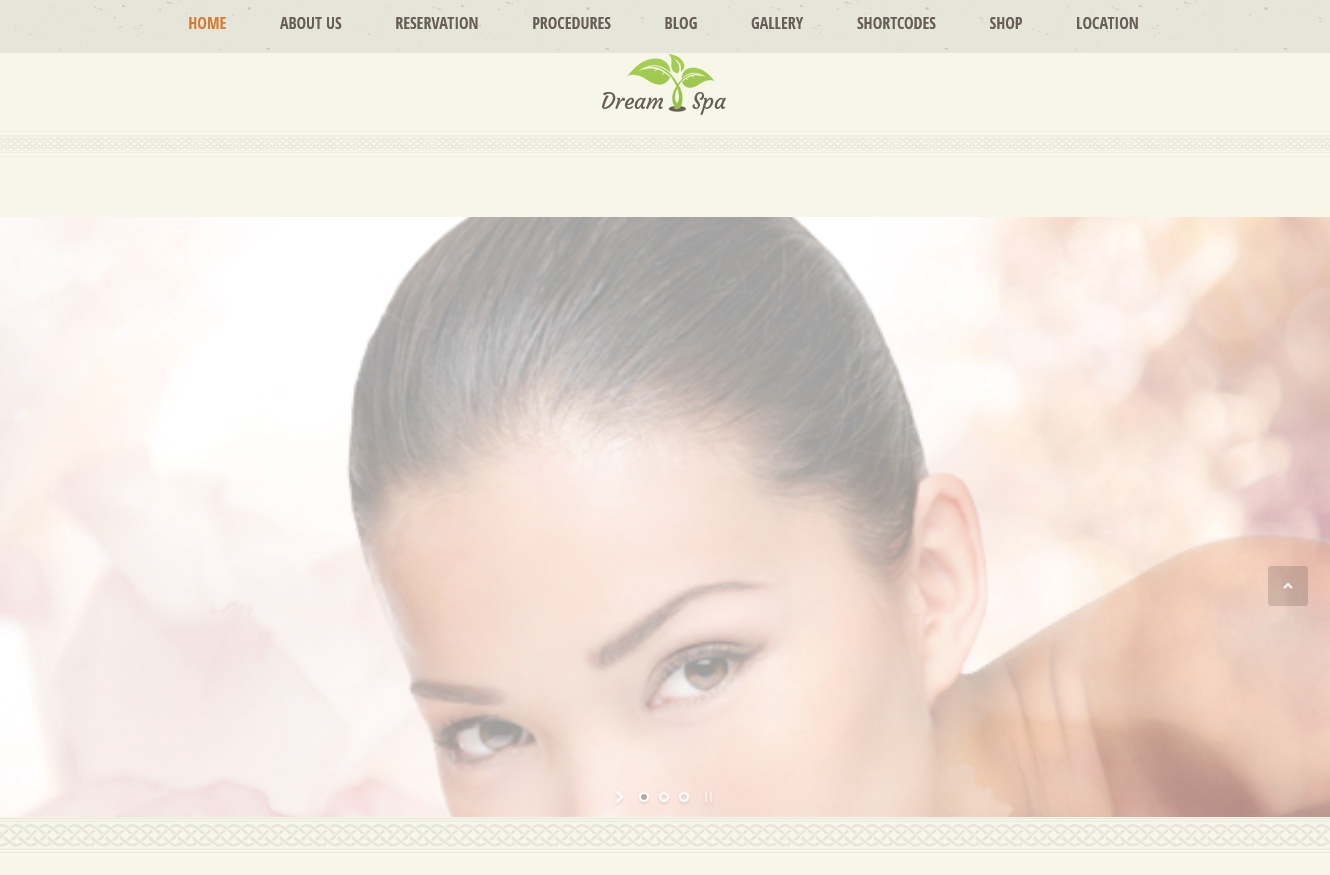 WordPress theme for Clean Beauty Spa. Spa treatment procedures, spa therapy pages, spa therapists' details, and a masseur are available for online booking and spa treatment procedures. The best selling Cosmetic WordPress theme is suitable for Spa, Salons, Haircare centers, Beauty & Massage Parlours, Makeup, Yoga & Meditation centers, Barbershop, Health & Wellness Centers, Medical, Physiotherapy, Cosmetic Treatment centers. The theme is fully customizable, responsive, retina-ready, and is built on semantic mark-up and best design practices with search engines in mind.
BeautySpot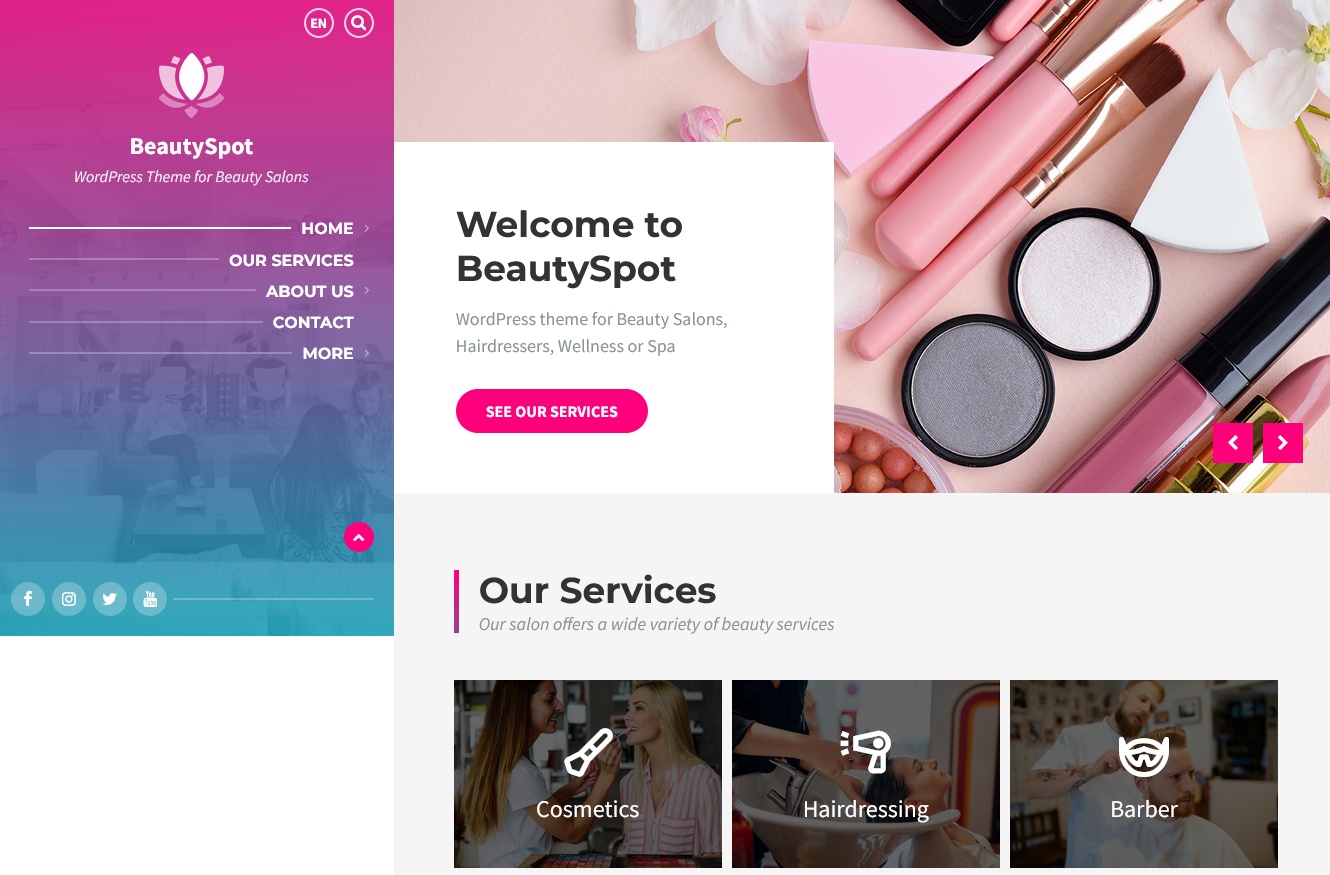 BeautySpot is a WordPress theme that is premium and suitable for a beauty salon, hairdresser, wellness, or spa website. It is easy to use it for other beauty niche business sites such as barber shops, nail studios, pedicure and manicure places or tattoo parlours. BeautySpot is proven to be one of the most trustworthy WordPress themes in the world.
Kendall Stylish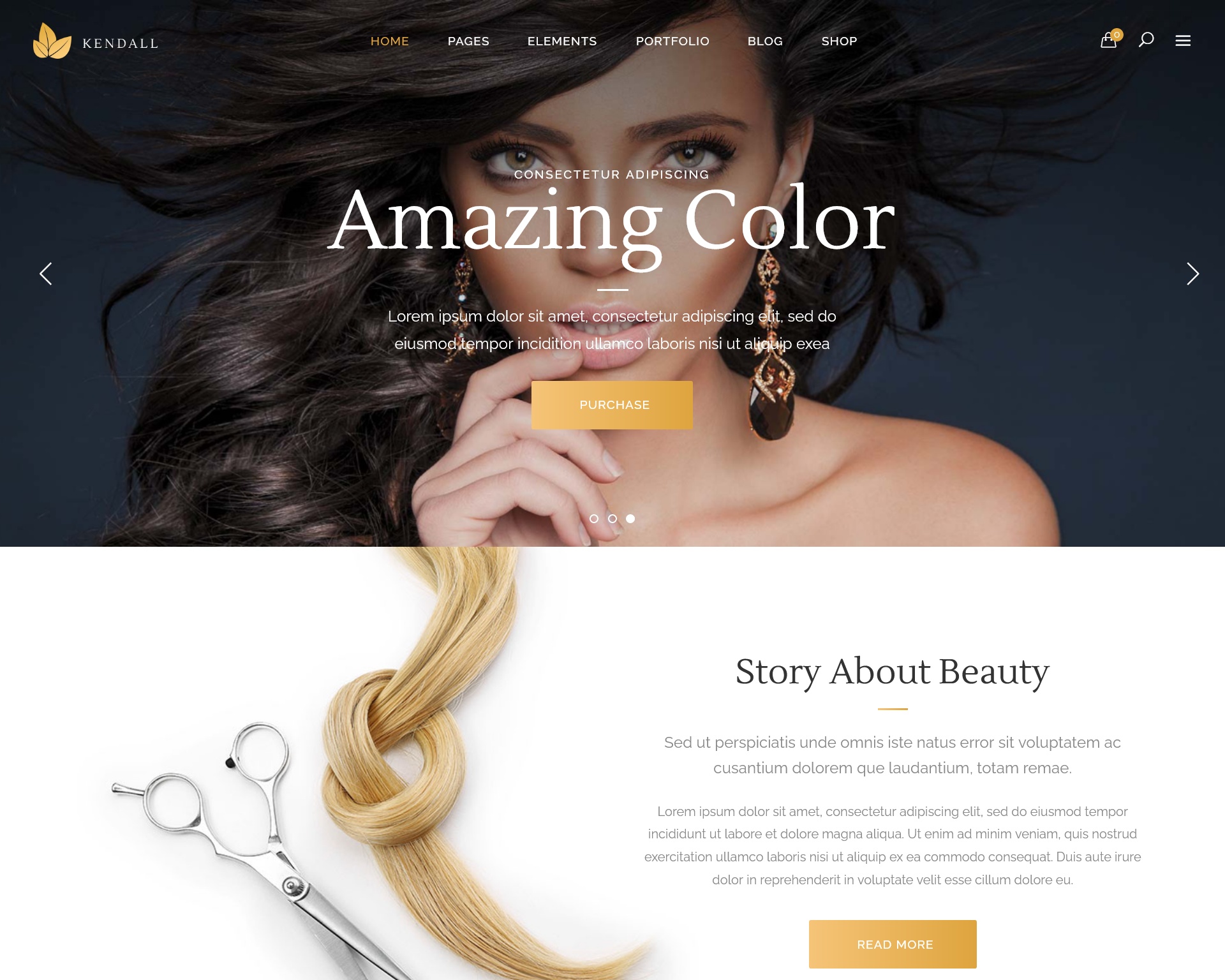 Kendall's hair and beauty salon provides everything you need for a gorgeous business and product presentation, designed in a beautiful manner. Showcase your beauty salon or hair salon, showcase your beauty and hairdresser services with style, and make booking an appointment with Kendall easy for your customers.
Ma Belle Beauty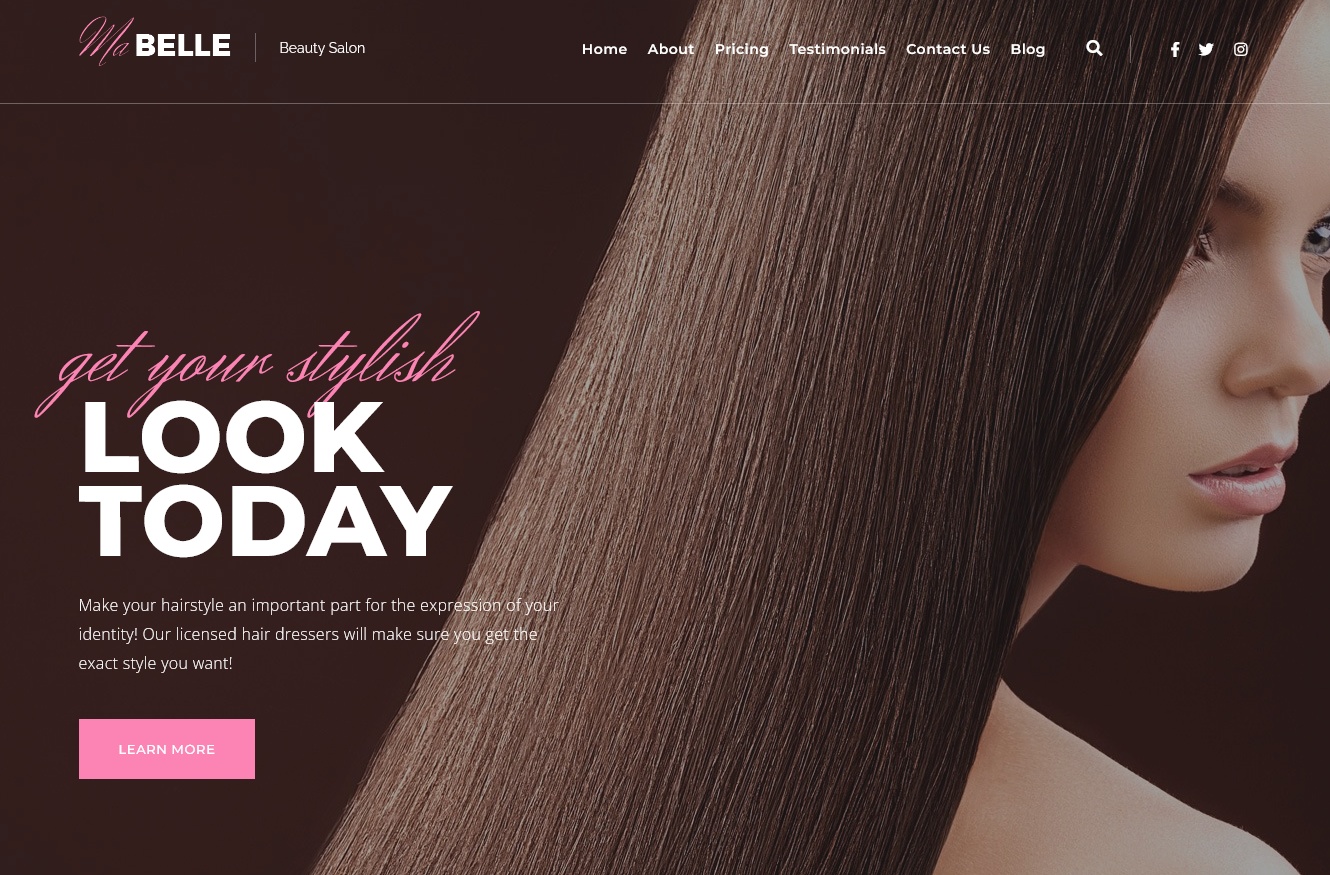 Start a beauty business with the hair salon template. Using various widgets like images layout, pricing table, and others, you can fully describe all of your services. The hamburger menu allows our visitors to quickly find everything they need. The header near the navigation menu has social links buttons that can assist you in quickly finding your accounts on social networks. To create a template that is both user-friendly and easy to use, we prioritize a great demo content and a user-friendly interface.
Beauty Pack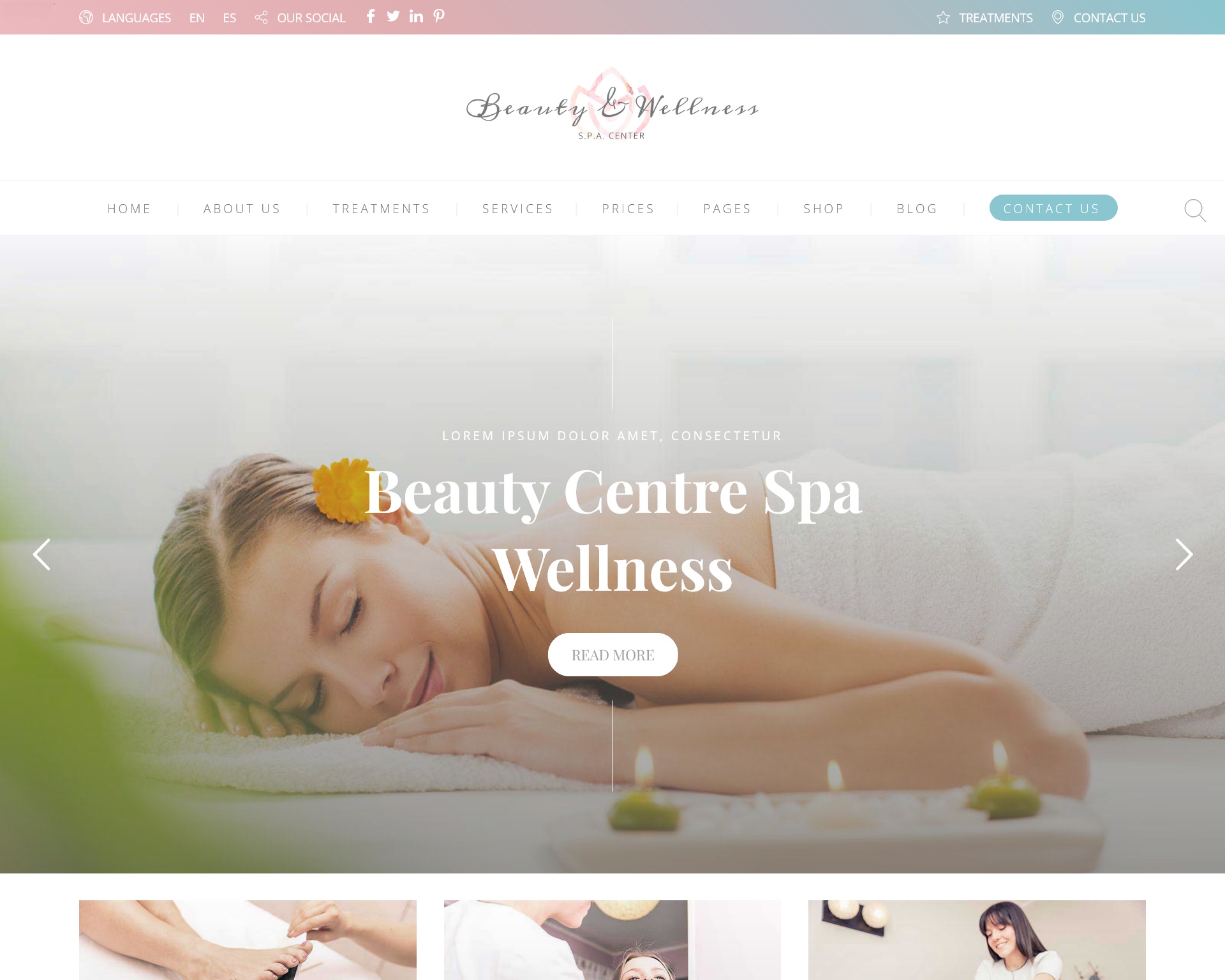 Beauty Pack allows you to create a website for any business related to beauty spas, massages, and wellness, and set it up in a few straightforward steps. Including as massage therapy, beauty salon, wellness center, spa salon, massage booking, beauty spa, wellness wordpress, spa center, yoga studio, nail salon and beauty center, you can choose the best design that fits more to your needs, depending on the type of your beauty shop, wellness spa, spa shop or other.
Cherie Beauty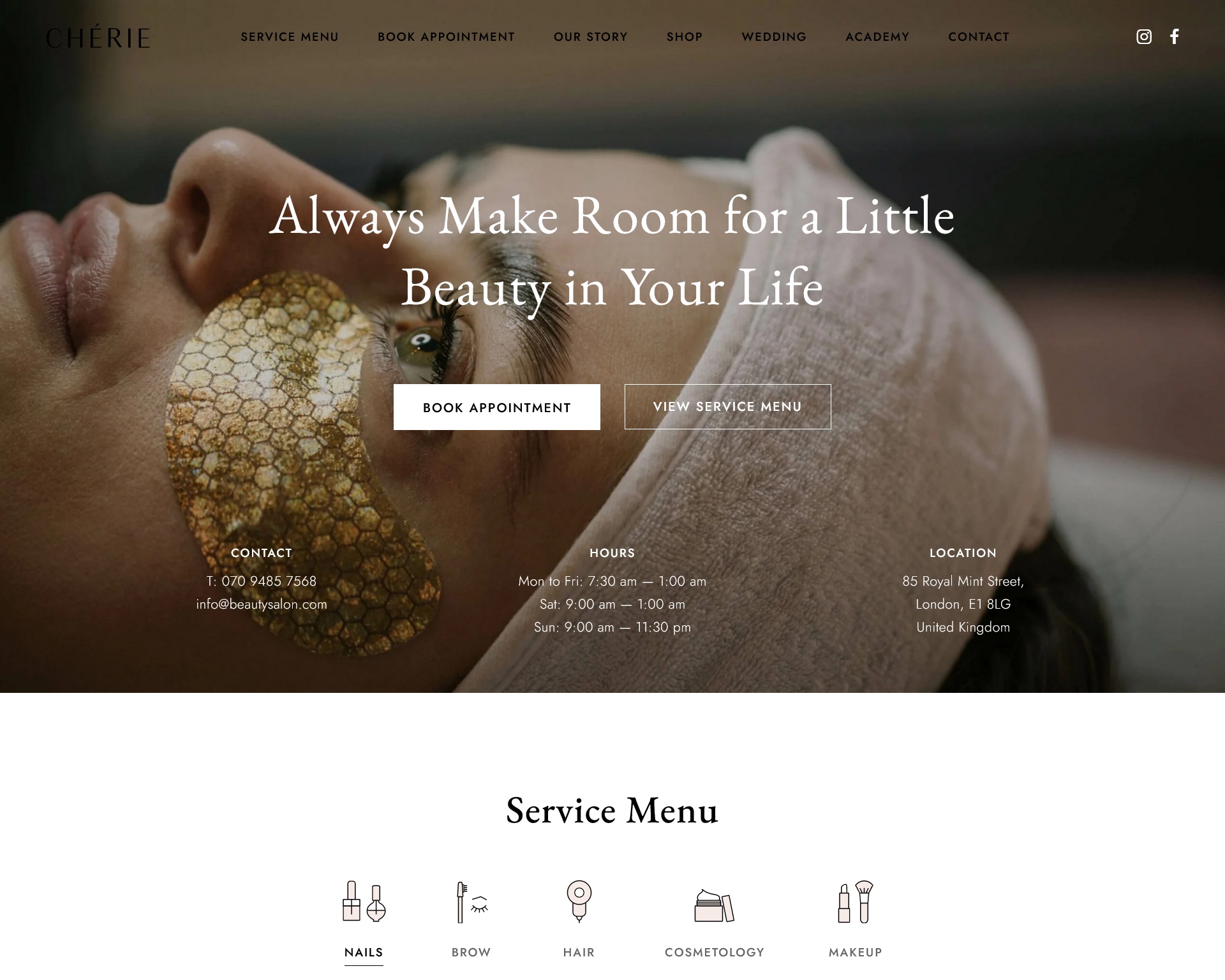 Cherie is a WordPress theme that focuses on beauty, hair, nail, spa salon, and cosmetic shop. The Cherie WP theme is perfect for any beauty salon, beauty school, courses, and cosmetic shop. Create a website for a professional Beauty, Hair, Nail, Spa Salon & Cosmetic Shop quickly using the Cherie WordPress theme. The theme was tested for compatibility with Booked and Bookme plugins.
Durand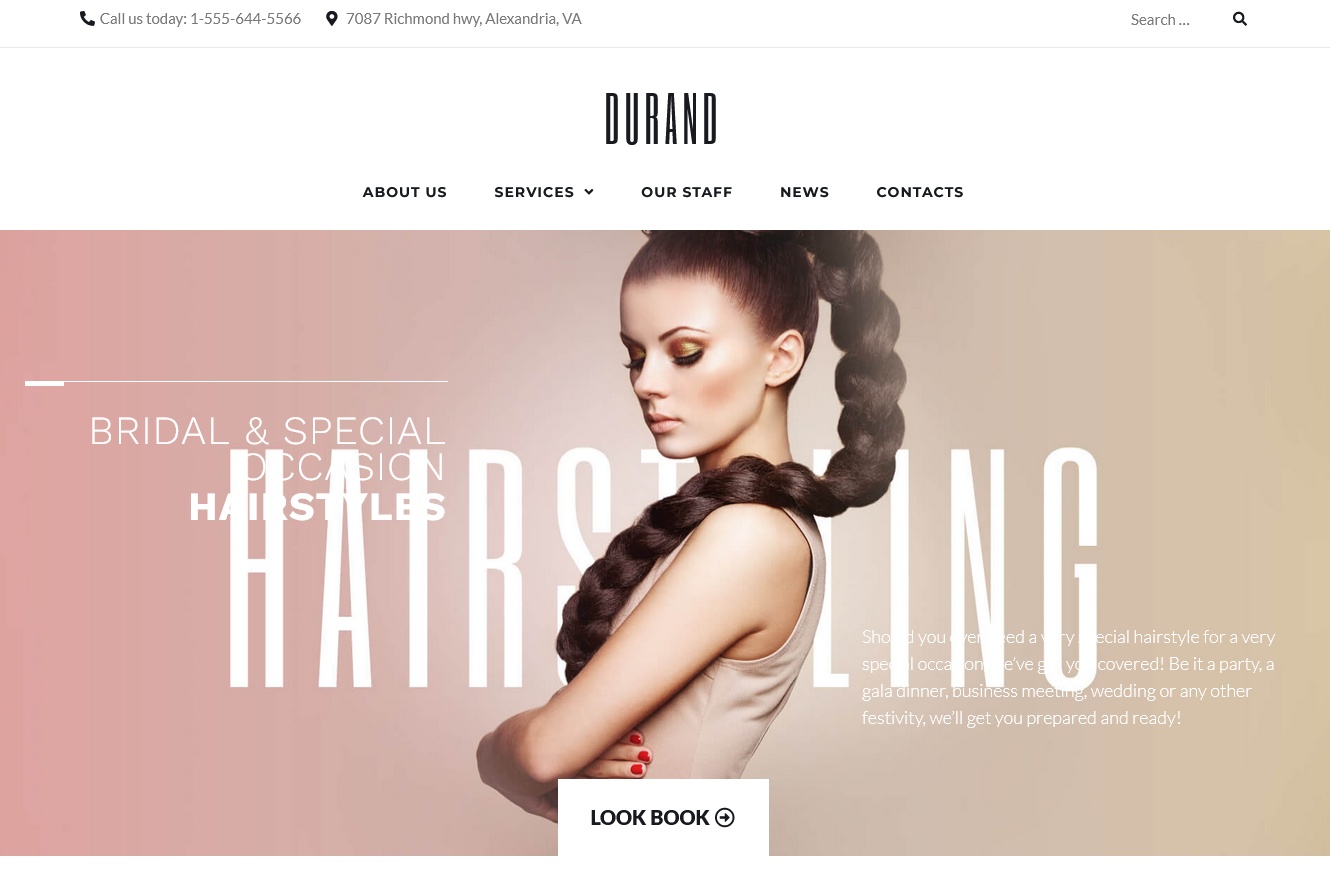 If you have a dream of starting your own fashion business, let's introduce the hair salon WordPress theme. This will aid you in presenting your platform in the most effective way possible. The theme is a potent tool for promoting and gaining more and more clients. Individuals who have a hair salon, beauty salon, barbershop, spa, or any other business related to the beauty industry.The pages that were previously made are also ready to be used.
Grand Beauty Spa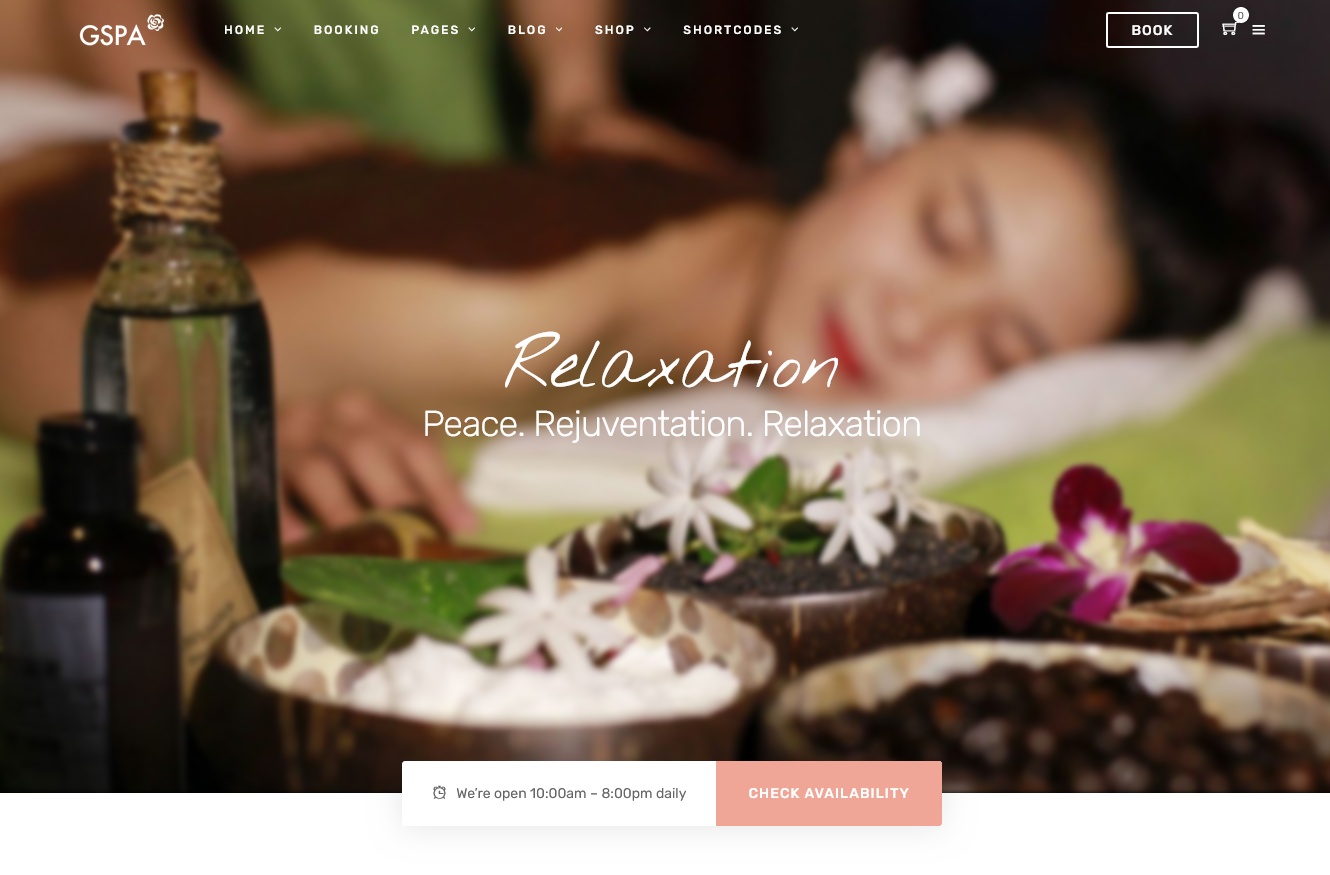 Designed with the latest WordPress technology, Grand Spa is a responsive and clean WordPress theme for spa, beauty, and massage services-related web sites. Predefined styling and templates, as well as many features designed specifically for spa, beauty salon, and massage services, can be imported with one click.