Gaming WordPress themes offer a fantastic way to create visually appealing and engaging websites for gamers, game developers, and gaming communities. These themes are specifically designed to cater to the unique needs of the gaming industry, providing stunning layouts, immersive designs, and customizable features.
One of the best aspects of gaming WordPress themes is that there are plenty of free options available. These gaming WordPress themes allow users to create professional-looking websites without spending a dime. They offer a wide range of features such as responsive designs, customizable options, integration with popular gaming platforms, and support for multimedia content like videos and images.
These free gaming WordPress themes also come with various pre-designed templates and layouts that can be easily customized to suit individual preferences. Whether you're building a blog about game reviews or an online store for selling gaming merchandise, these themes provide the flexibility and functionality needed to create an attractive and user-friendly website.
Additionally, these themes often come with SEO optimization features that help improve your website's visibility in search engine results. This ensures that your gaming website reaches a wider audience and attracts more visitors.
If you're looking to build a gaming-related website on WordPress, these gaming WordPress themes are an excellent choice. They offer stunning designs, customization options, SEO optimization features, and compatibility with popular gaming platforms.
Gaming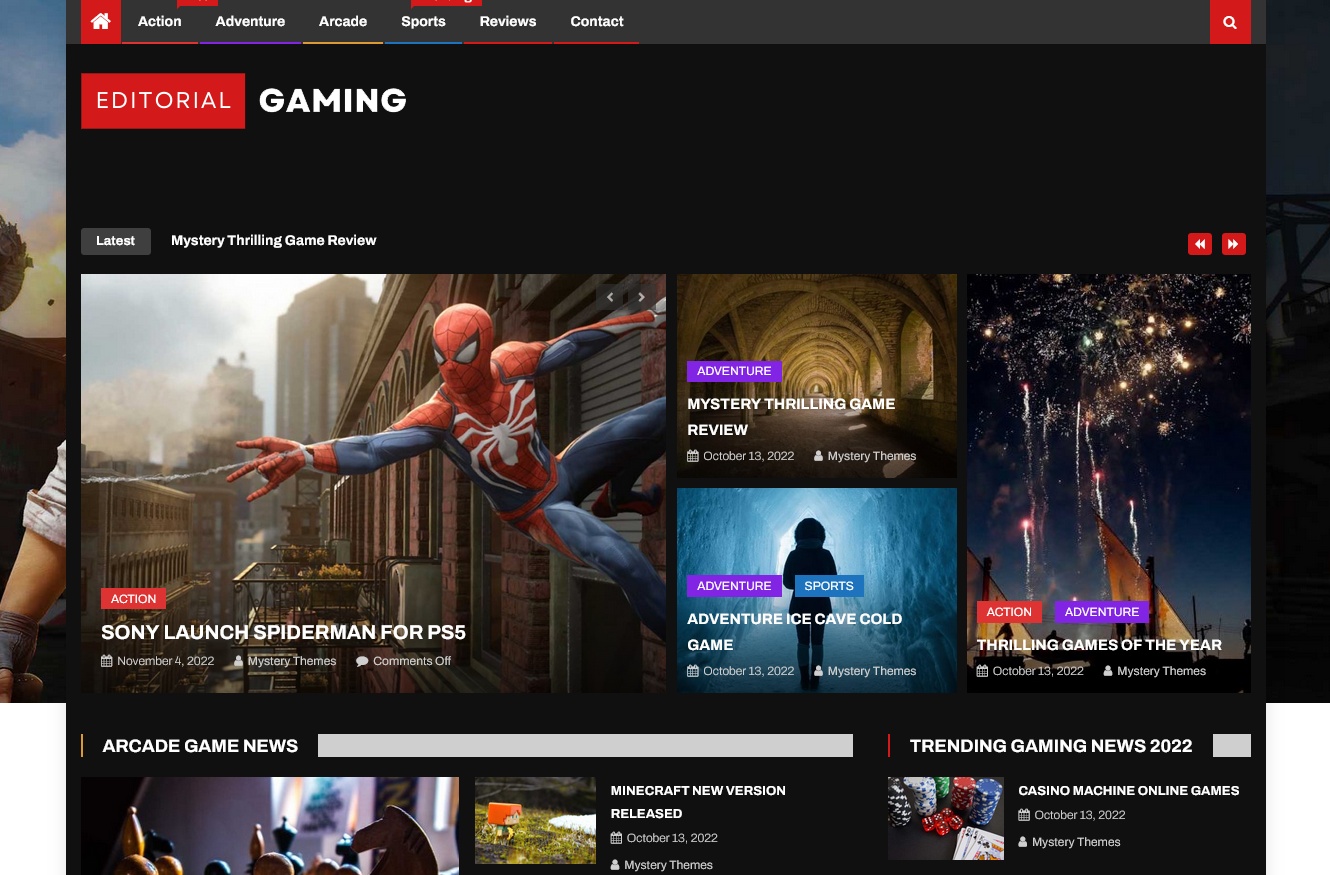 Gaming is a free WordPress theme that features a magazine style and is responsive. Most of the theme settings can be customized with ease using the customizer, and users who use a widgetized theme can manage their website using easy-to-use widgets. This theme is both flexible and powerful.
Cloux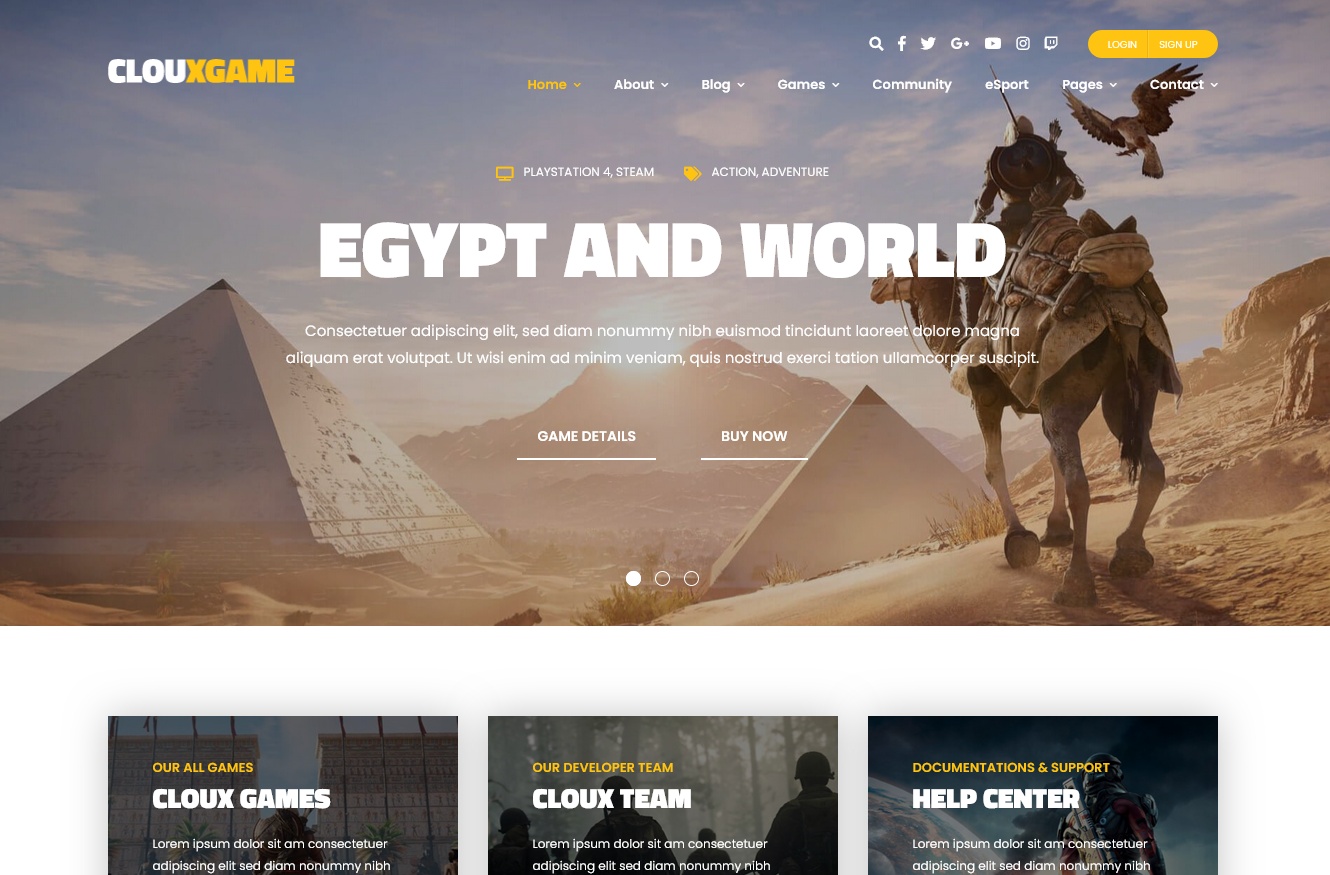 Cloux is a WordPress game themes that have been specifically created for game companies, game listing sites, eSport teams and organizations, game reviews and blogs, application companies, and game shops. Cloux has a variety of powerful features and functionalities that make it easy to customize and enhance your website. Personalizing your site through the Customizer allows you to customize everything from colors and fonts to layouts and elements, making sure that it reflects your unique brand identity.
PlayerX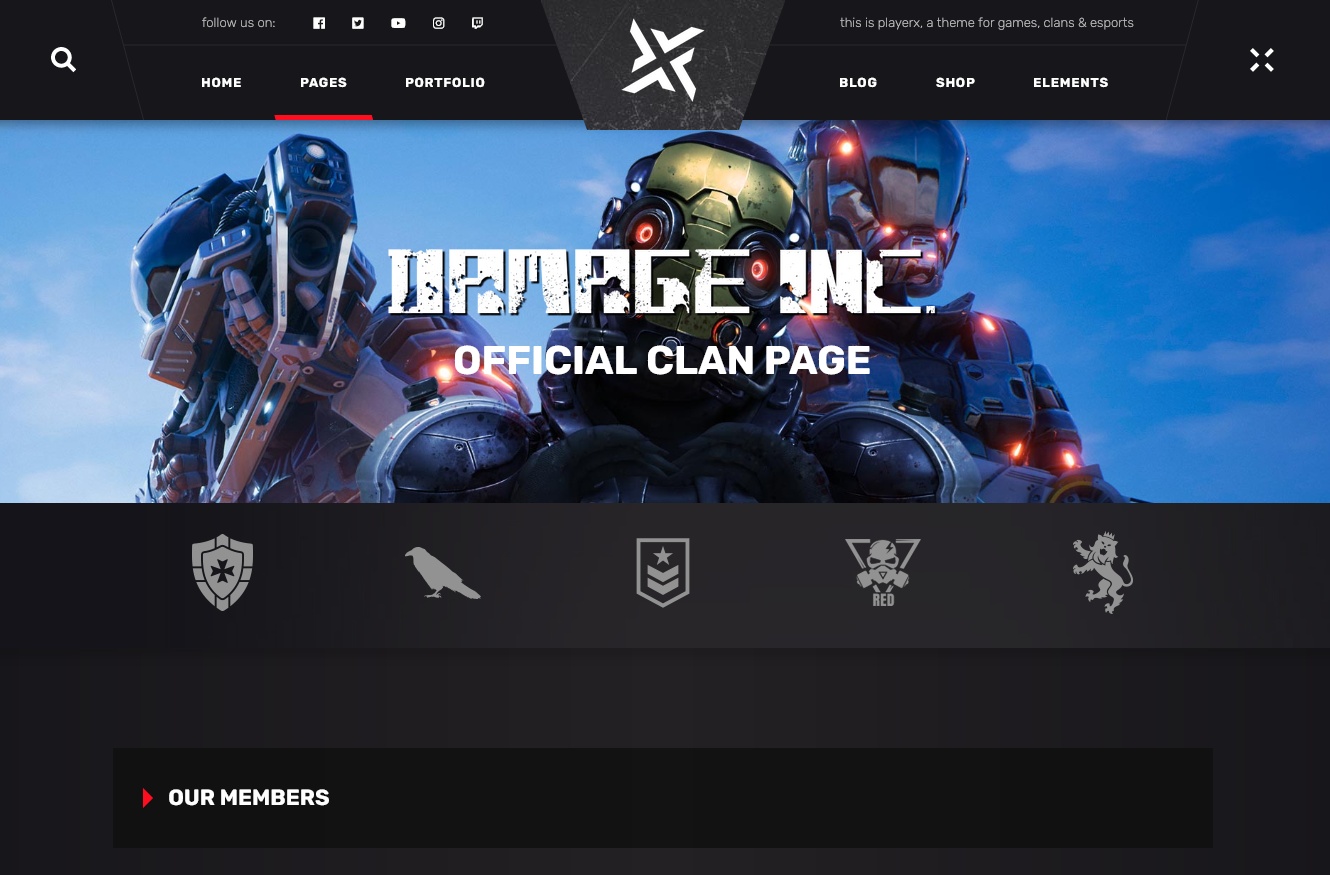 Today, PlayerX is an adrenaline-pumping theme dedicated to gaming, esports, and every gaming studio. Present your streams, exhibit a list of your matches, exhibit your gaming clan, and provide everything else that a contemporary gaming, esports, and gaming studio website may require. If you're looking for a gaming and esports website that is both powerful and comprehensive, PlayerX is the place to go.
YouPlay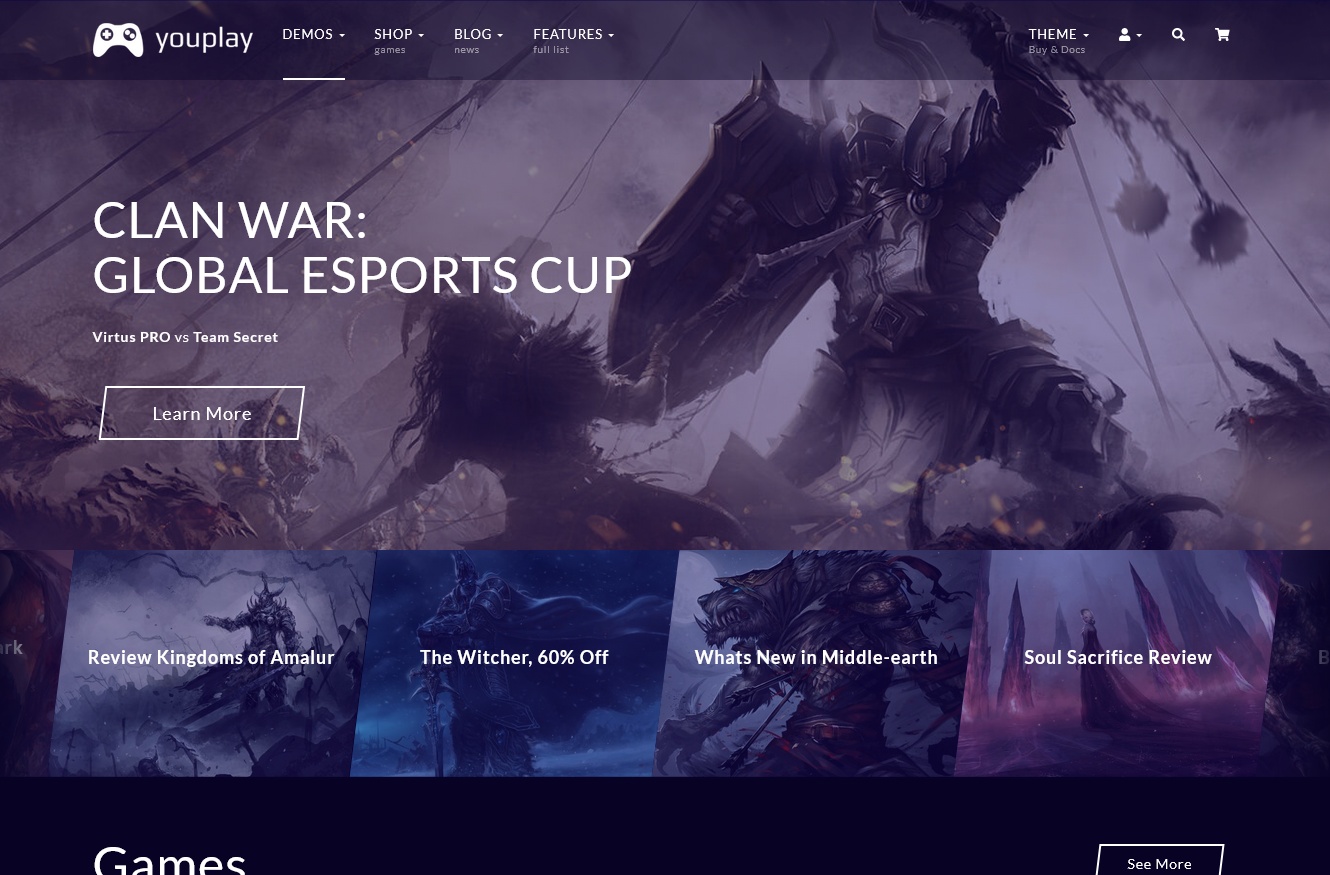 YouPlay is a theme that is designed for game communities, clans, gaming news, and stores. It is clean, versatile, and functional. The Page Builder was created with a powerful admin options panel that allows for fine-tuning the theme. BuddyPress social network, bbPress forum, eSports and gaming Clan Wars, and a simple WordPress blog offer unlimited color schemes for your website.
LevelX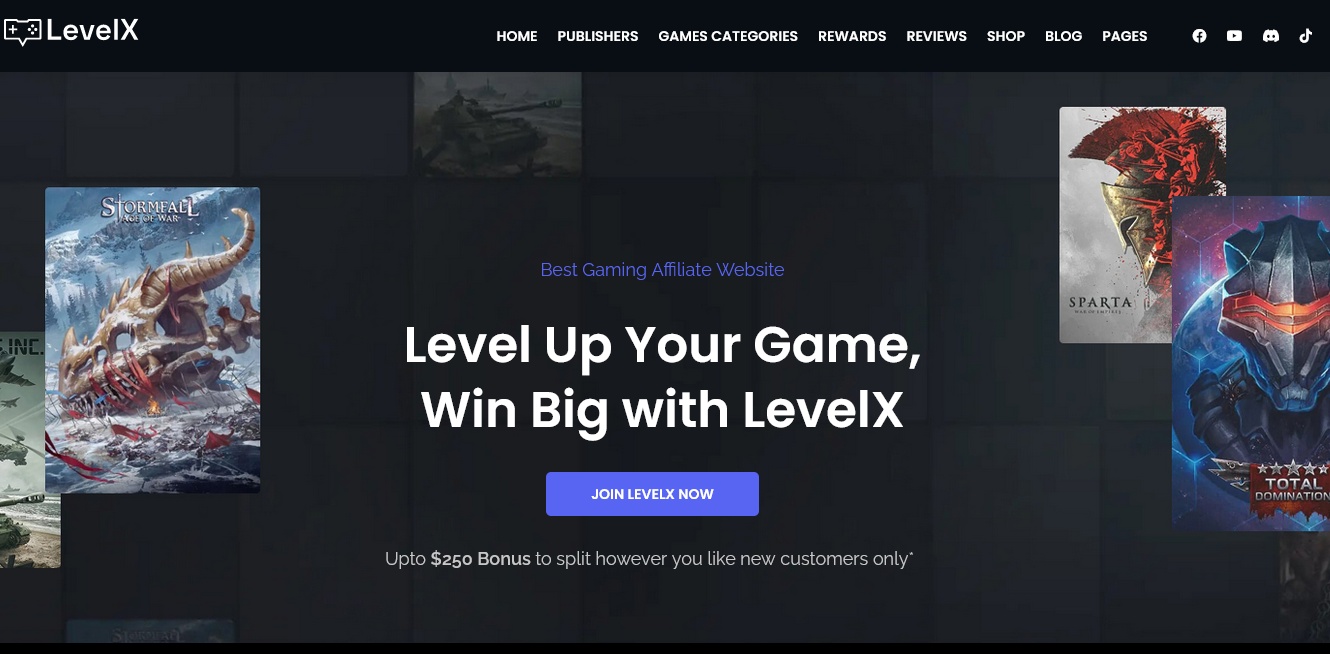 LevelX is a WordPress theme that is innovative and dynamic, specifically tailored for gaming affiliates. LevelX's modern design allows gaming enthusiasts to create their own professional and engaging affiliate websites on a visually appealing and user-friendly platform.
Gamxo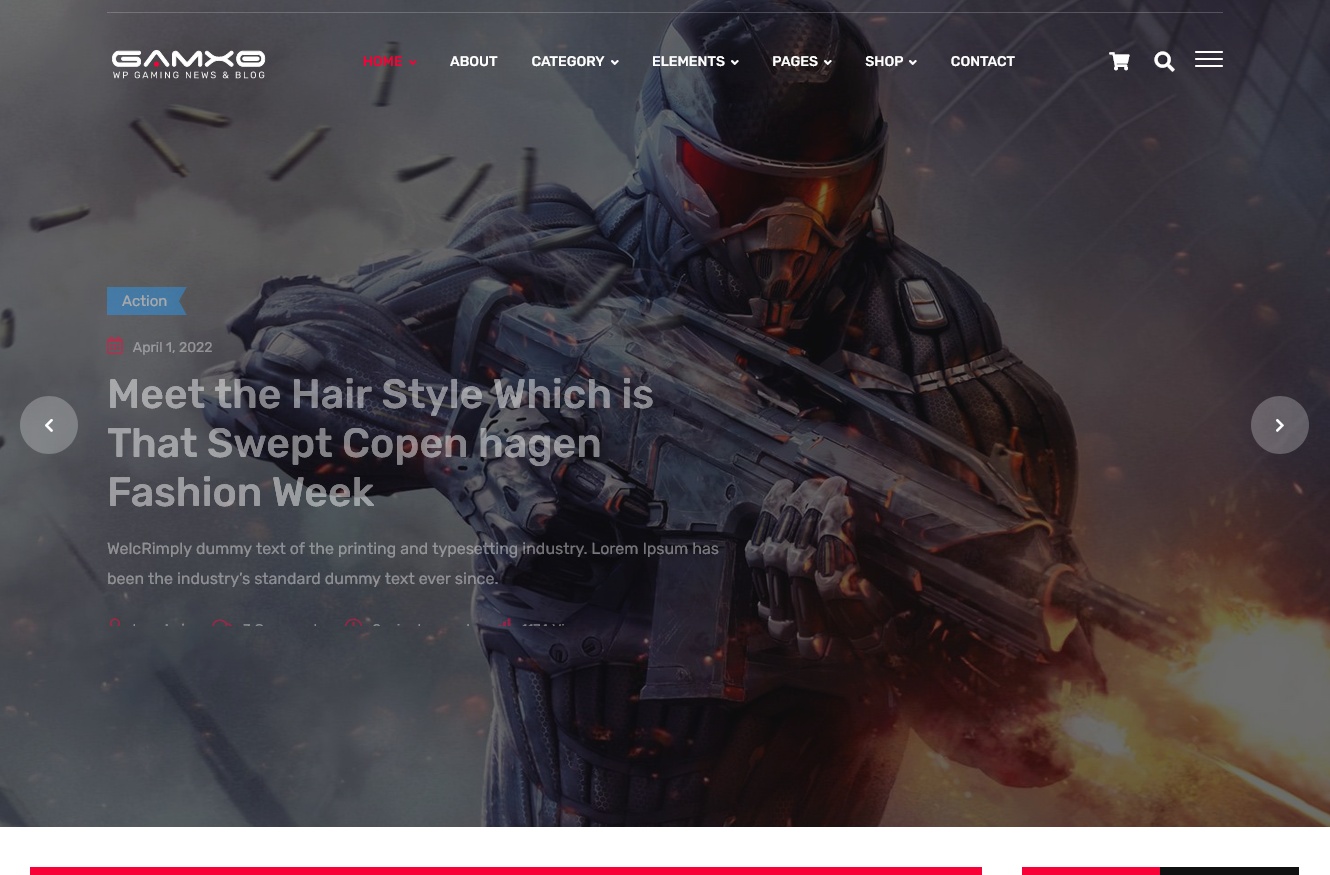 Gamxo is the ideal WordPress theme for gaming news and blogs. It has a flexible modern design and fully responsive features, making it ideal for game fans. To launch the Gamxo theme, all you need to do is import the demo with a click. Gamxo has a variety of features that include custom widgets, Elementor page builder, multiple post grid layouts, sliders, team sections, auto-load next post, Multilingual translation support, and more. The theme's clean layout is ideal for showcasing game news or other related content and it scores highly in SEO metrics.
PixieFreak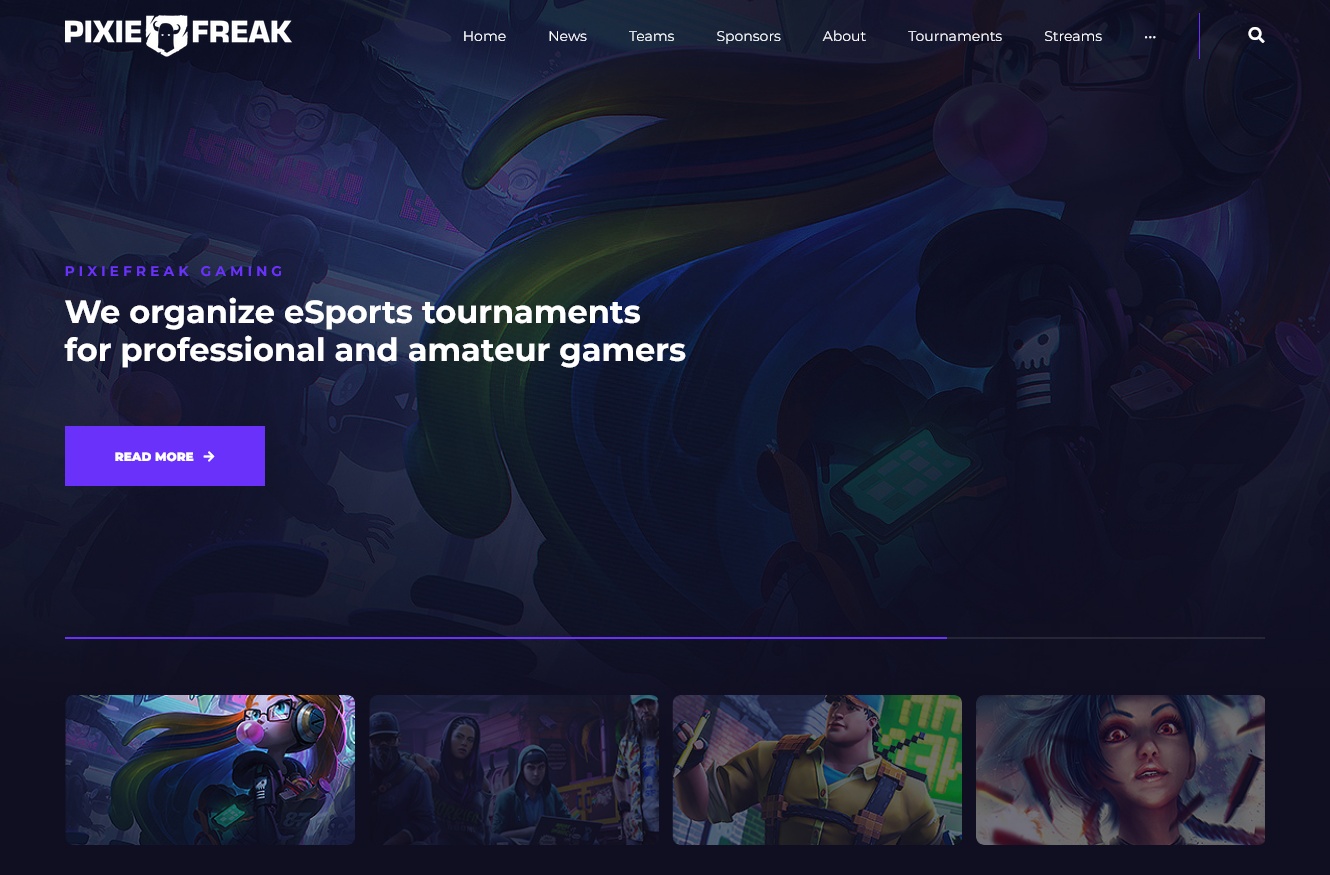 PixieFreak is the ultimate solution for eSports teams, tournament organizers, and all gaming enthusiasts. The theme has been developed to provide multiple options with a wide range of different capabilities. All of these options are available for you to use at once. PixieFreak makes it easy to hide, show, and reorder sections, as well as change the style, colors, and many other things. The website is responsive on all devices, so accessing it through an iPad or iPhone ensures quality on both devices. If you require any assistance, rest assured that we take care of our users and ensure they receive the support they are entitled to.
GameZone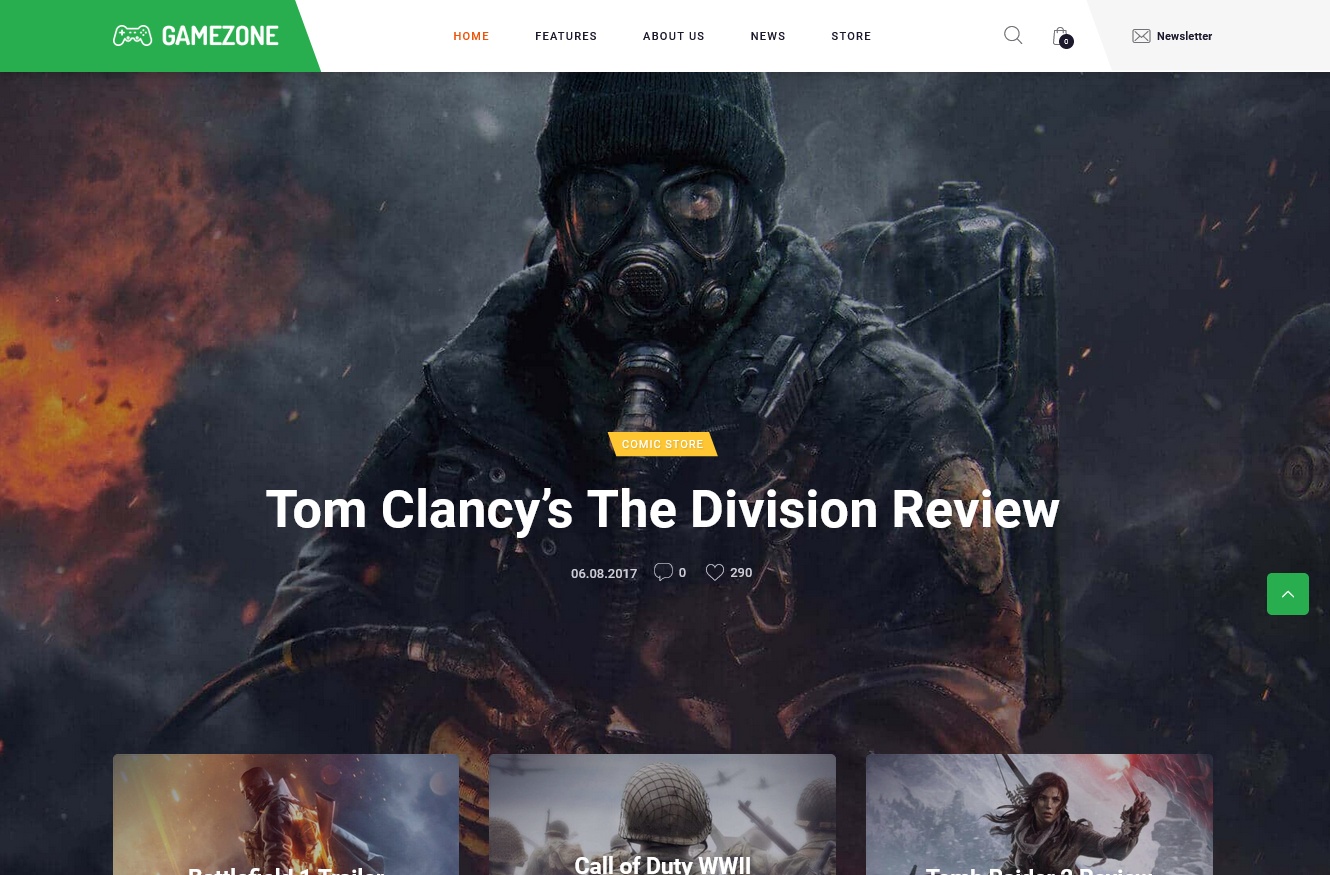 GameZone is the ultimate, colorful, and modern WordPress theme for gaming, and it is suitable for your bold clan or team page, gaming blog, or gaming news agency, , lifestyle business company, broadcats, twitch streams, players stats, reviews, tabletop, interviews, community, gameplay, clan, team, PC games, action, acrade, console, shooting, survival, action-adventure, adventure, role-playing, MMORPG, tactical RPG, simulation, wargame,, strategy, vehicle and life simulation, sports, racing, MMO, casual, mobile, party, logic, trivia, board, educational, Christian game.
Game Portal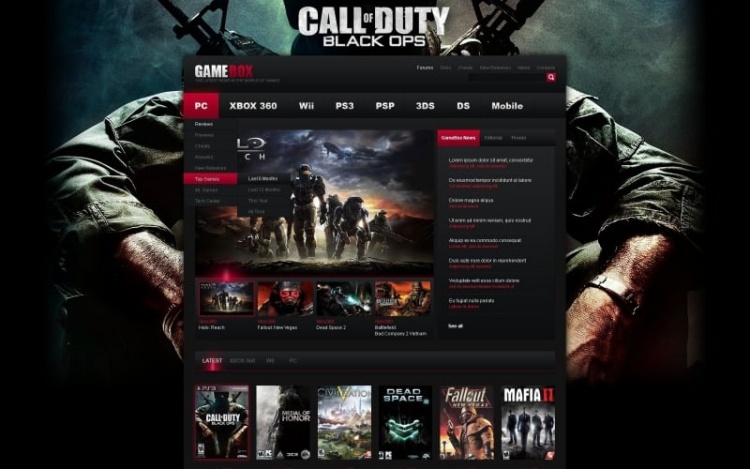 Game Portal is a free gaming WordPress Theme & Website Template.
Gamo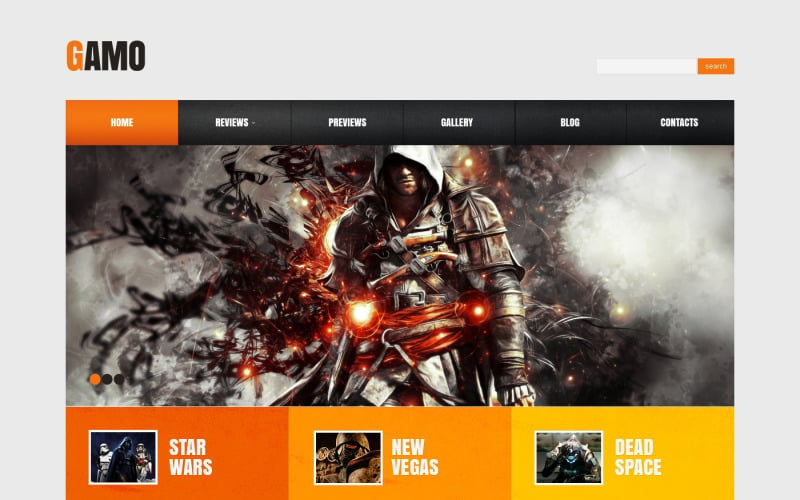 Free Games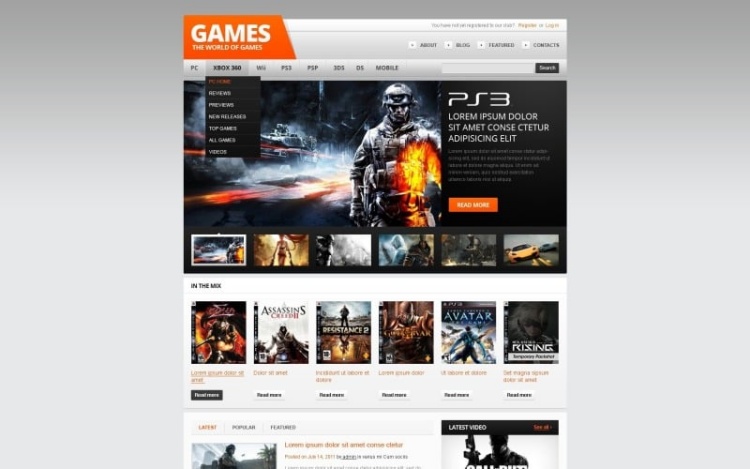 God Mode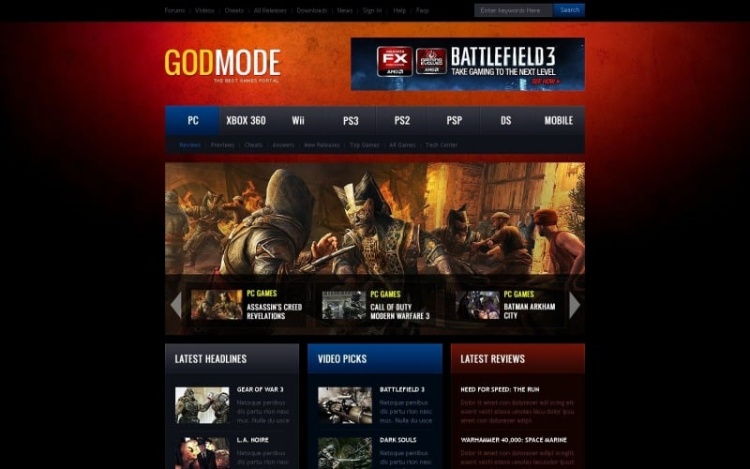 Games