Digital agency HTML templates are pre-designed website templates specifically tailored for digital agencies. These templates provide a solid foundation for building a professional and visually appealing website for digital agencies.
When it comes to choosing the best digital agency HTML templates, there are several factors to consider. Templates have a modern and clean design that reflects the professionalism and creativity of the agency. It also responsive, ensuring that the website looks great on all devices and screen sizes.
Another important aspect is the flexibility and customization options offered by the template. It should allow for easy customization of colors, fonts, layouts, and other elements to match the branding and unique requirements of each agency.
It is crucial to choose a template that is well-documented with clear instructions on how to set up and customize it. This will save time and effort during the development process. SEO optimization features within the template can greatly benefit digital agencies in improving their online visibility and search engine rankings.
By selecting one of these best digital agency HTML templates, agencies can create a professional online presence that effectively showcases their services and attracts potential clients.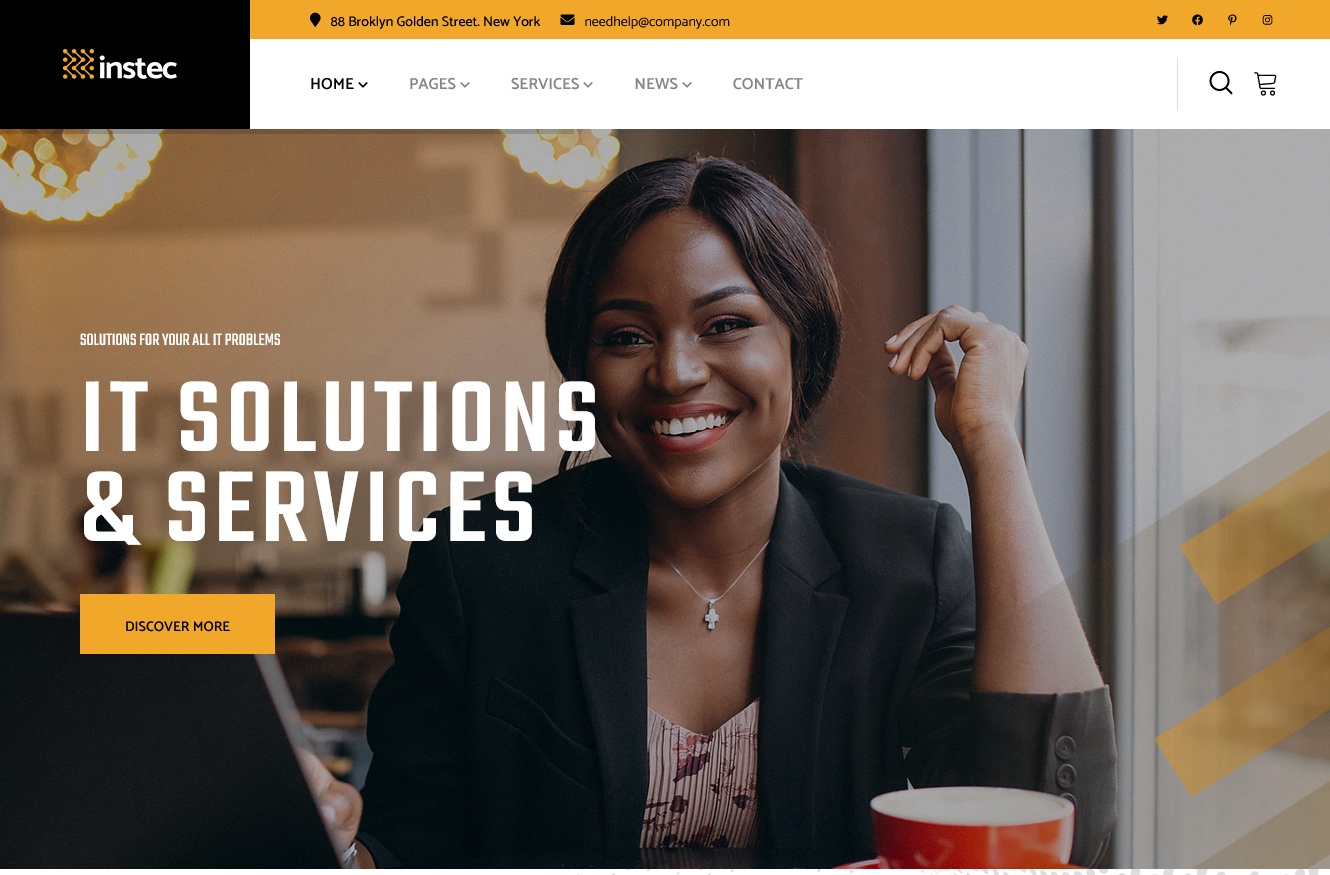 Instec is a collection of Digital Agency HTML Templates that contain predefined web elements which aid in the creation of your own site. It is compatible with a variety of displays and resolutions, including regular desktop screens, tablets, iPads, iPhones, and small mobile devices. The layout of Instec Template is responsive in all respects.
Axtra Creative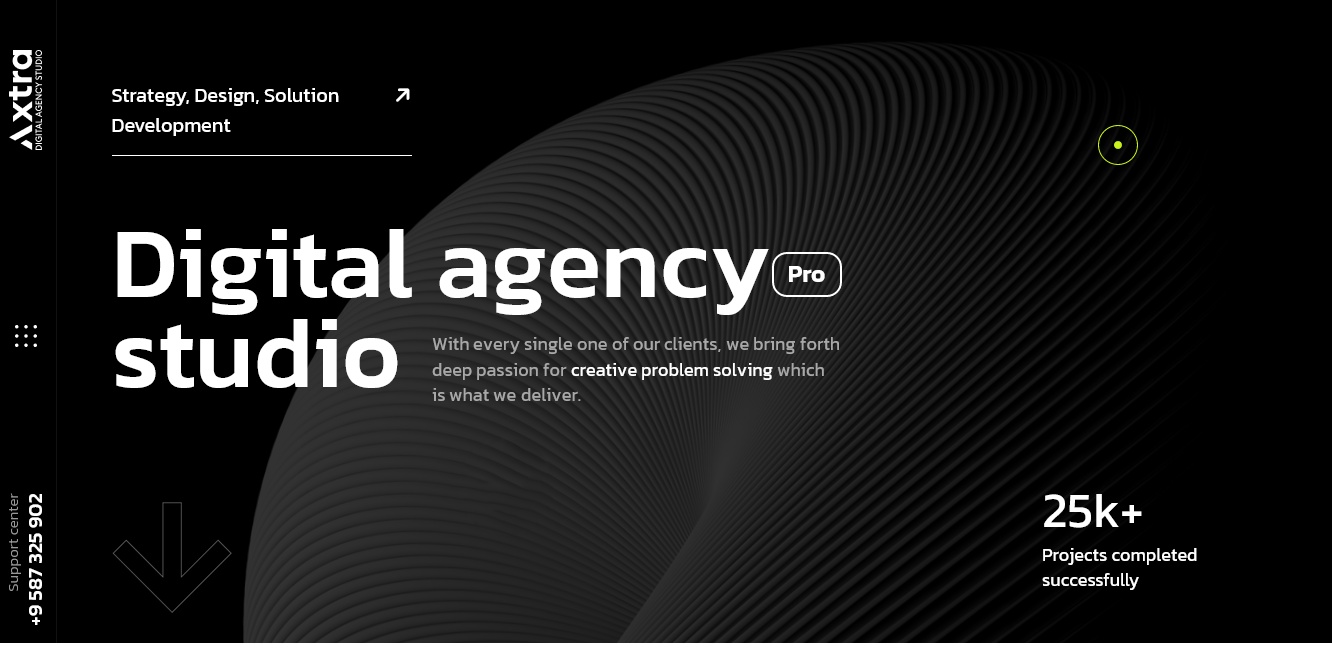 Axtra is an ideal platform for digital agencies, design studios, digital marketing agencies, portfolio showcases, personal portfolios, development agencies, and startup businesses. A new and trendy design that is based on award-winning design concepts, featuring eye-catching animation and smoothness. Modify every aspect of this template, including animation, cursor, dark and light, and many others. If you know how to change code, you can customize everything because we have extensive documentation for this template. Axtra has been developed and tested on all devices and browsers, including Firefox, Chrome, and Internet Explorer, and it works flawlessly without any problems. The layout is stunning in any size, whether it's on a laptop screen, iPad, iPhone, Android mobile, or tablet.
Saasoft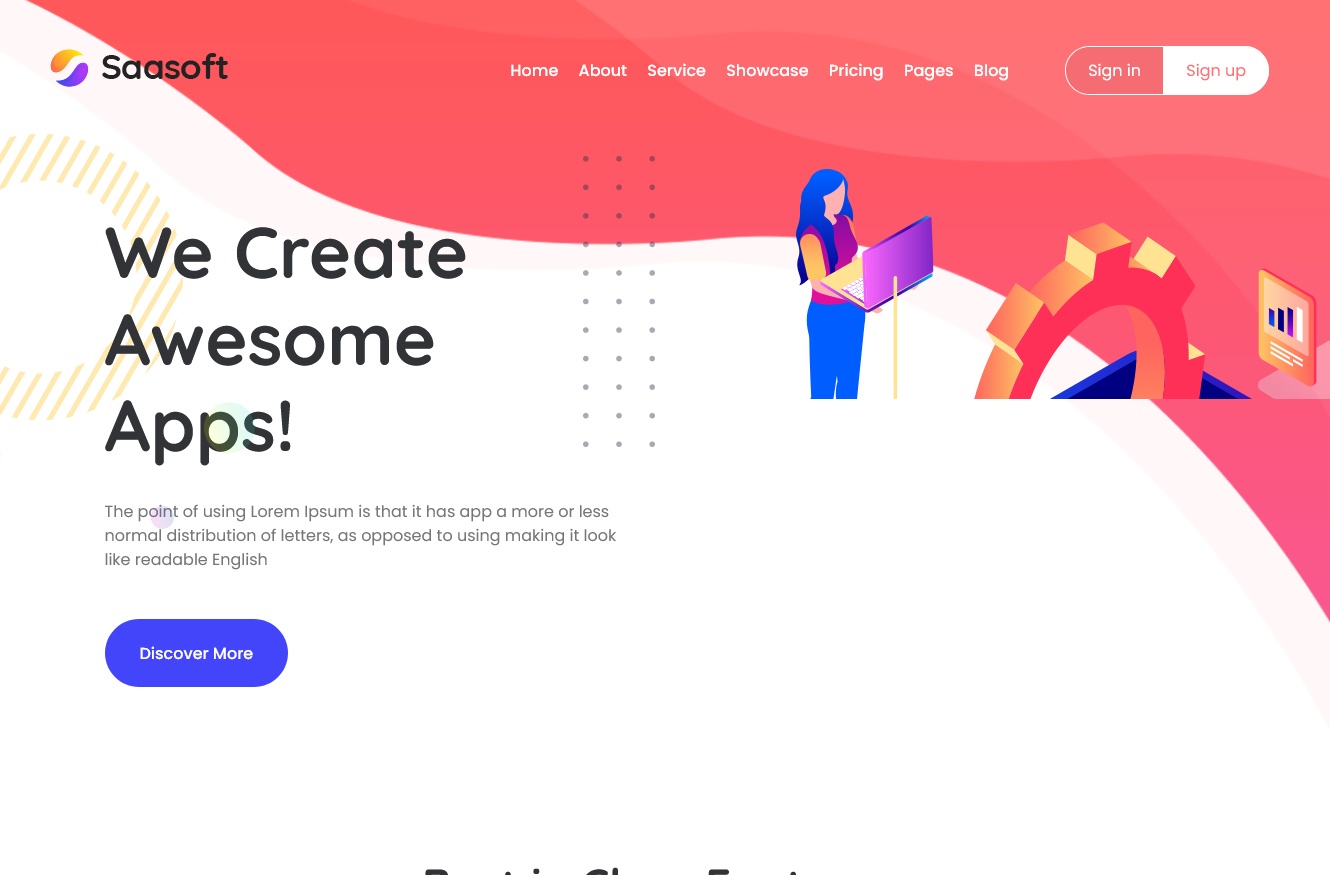 The Saasoft Remote Work Software Agency Template is suitable for software showcases, SaaS startups, and software and SaaS sites due to its clean and professional appearance. Saasoft's Software Agency Onepage Template is a simple and clean design that can be used by anyone to showcase their software features and customize it as they want. A variety of helpers are pre-created for you, resulting in a great customization experience without any need to edit CSS files. Our professionalism will convince you to buy this product. I hope you will be pleased with it.
Cynic Trendy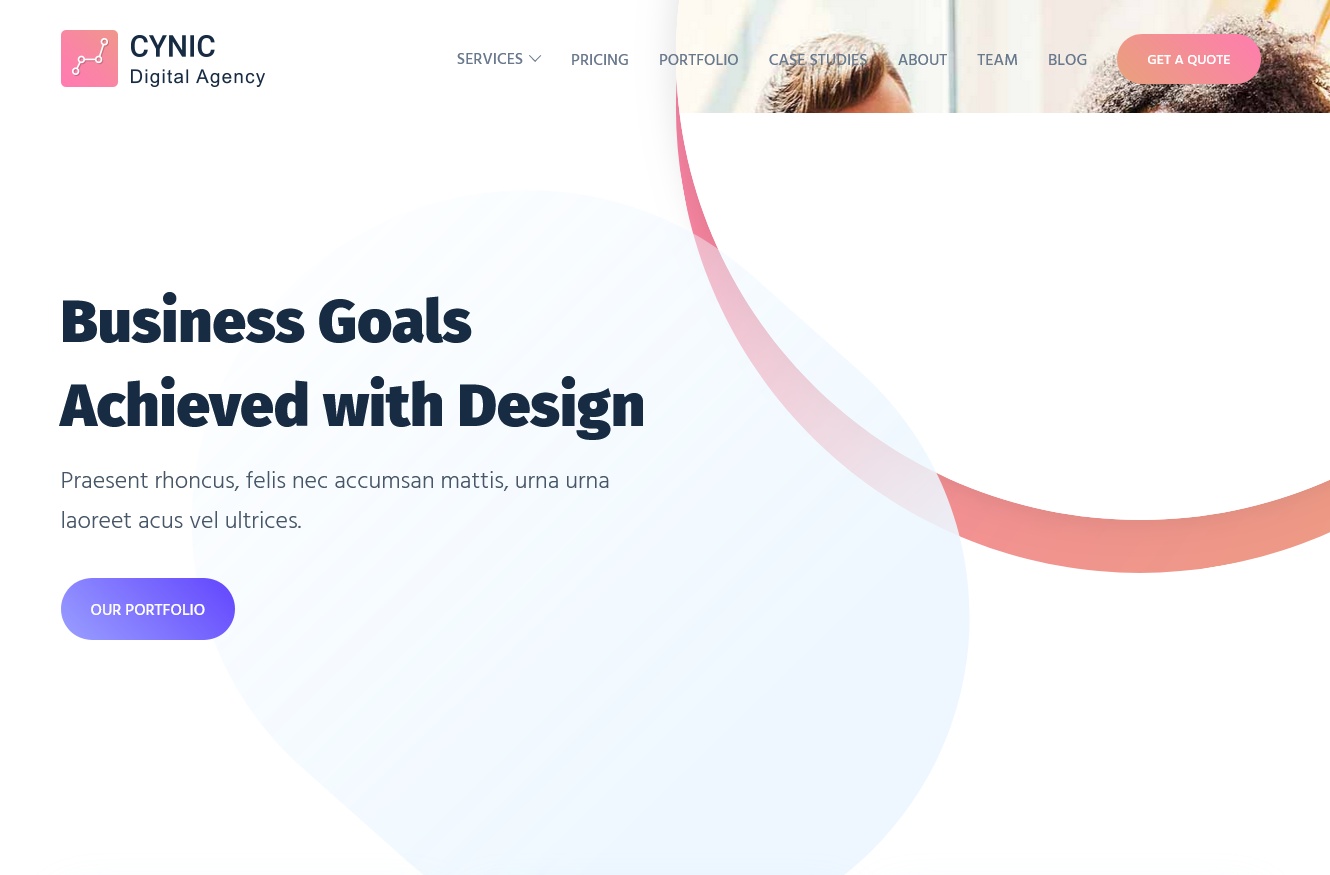 Cynic is an HTML template designed for a startup digital agency and SEO agency that provides design, development, and online marketing services to its clients. The variety of best technology website templates we have prepared for you is a result of our dedication to covering as many tastes as possible. The template is designed to be mobile-friendly and features a sticky menu, a typewriter effect, and strategically executed content.
Sefax Seo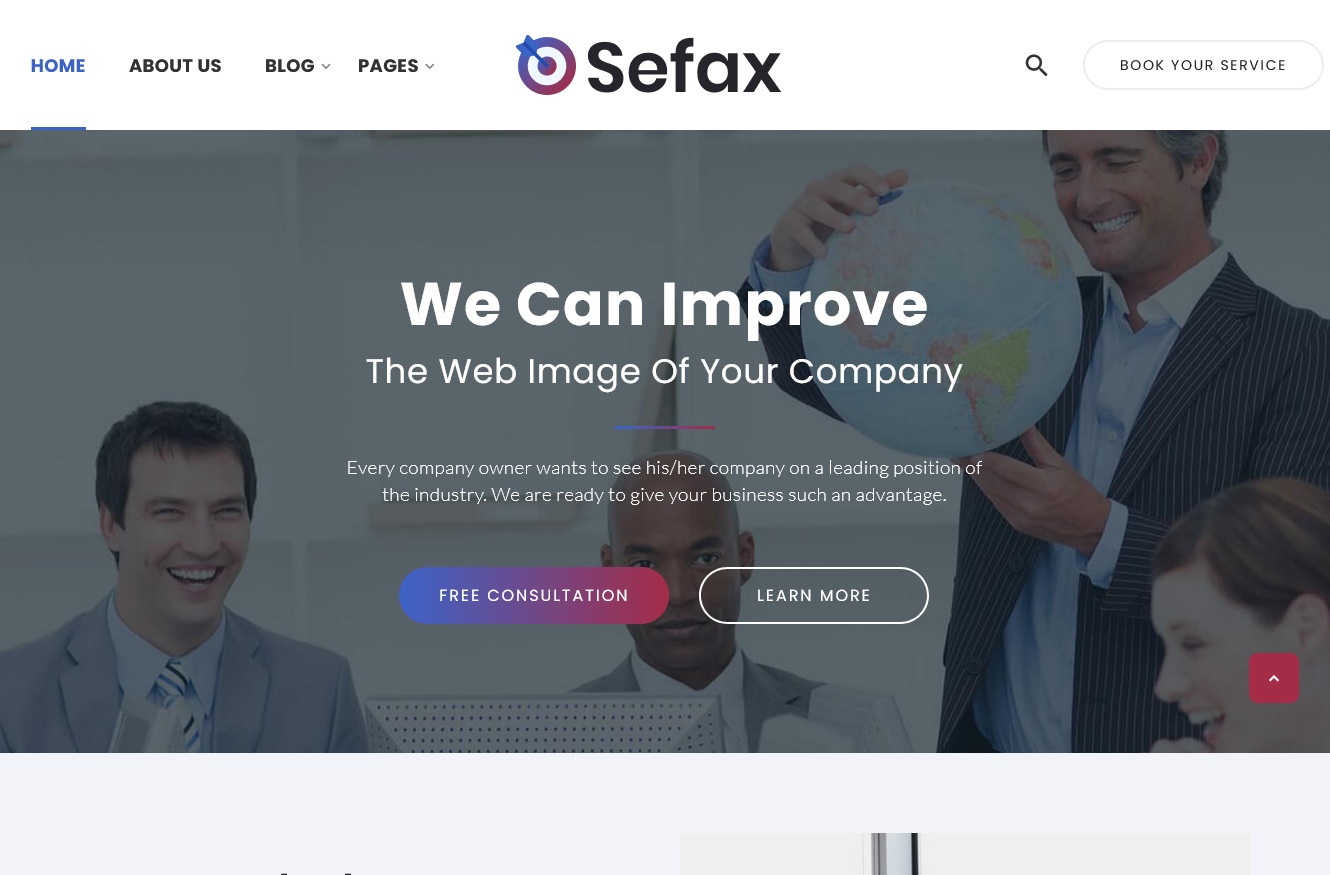 Sefax digital marketing company's layout is suitable for various types of content, such as text, videos, and images, thanks to its clean design and detailed layout. Without a properly designed website, there's no way to imagine a thriving company without it. It greatly aids in promoting and advertising your services. Using it can be advantageous for both public relations and business consulting agencies. Additionally, they can be easily modified. If you are searching for a solution to suit your marketing agency website, this is just what you need.
Avrix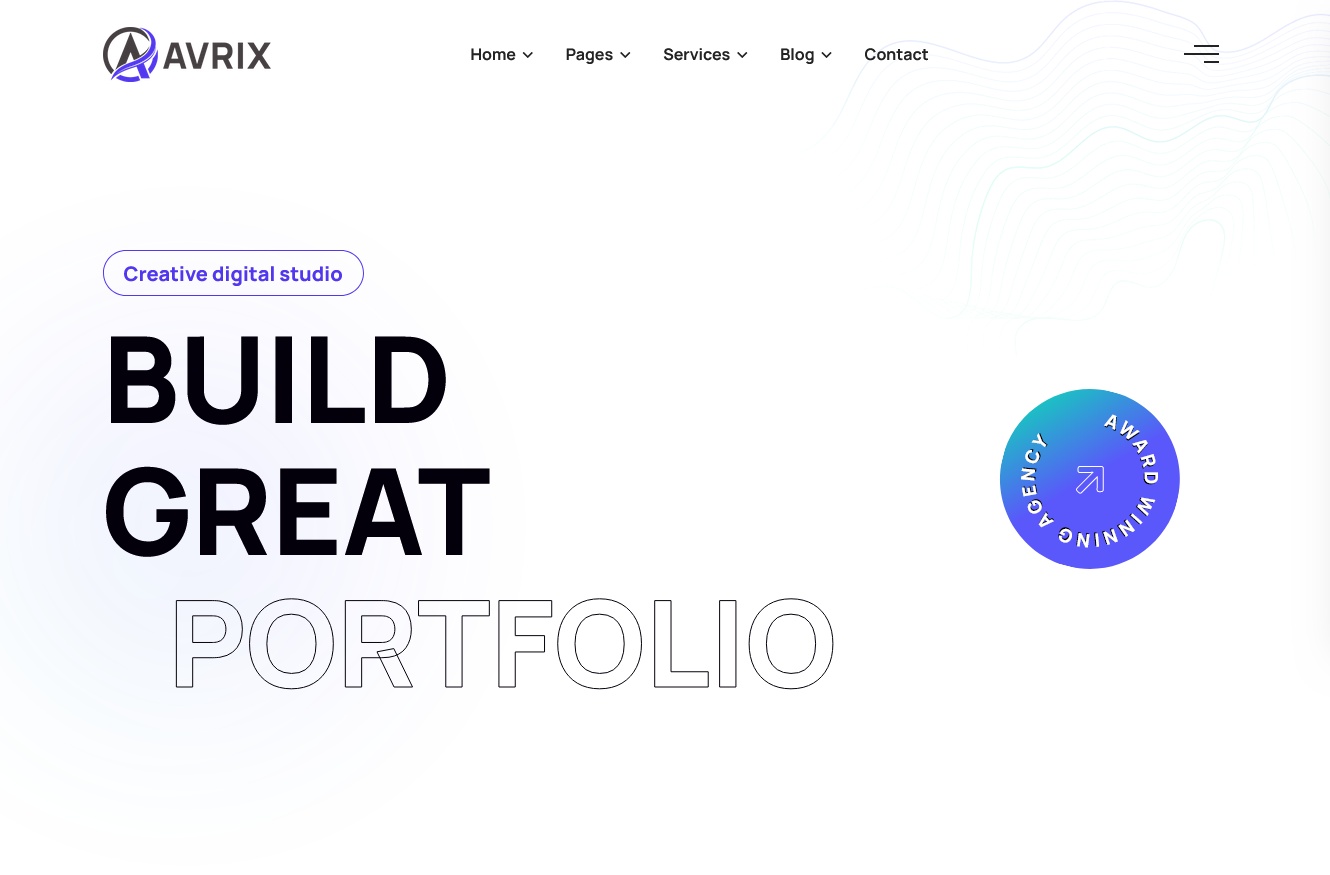 Avrix is a portfolio of modern digital agencies that is responsive, quick, and easy to customize. Avrix offers essential features for your online presence, including services and service details, about us, projects, and blog pages. This can be customized and looks amazing on tablets and mobile devices.
Creative Agency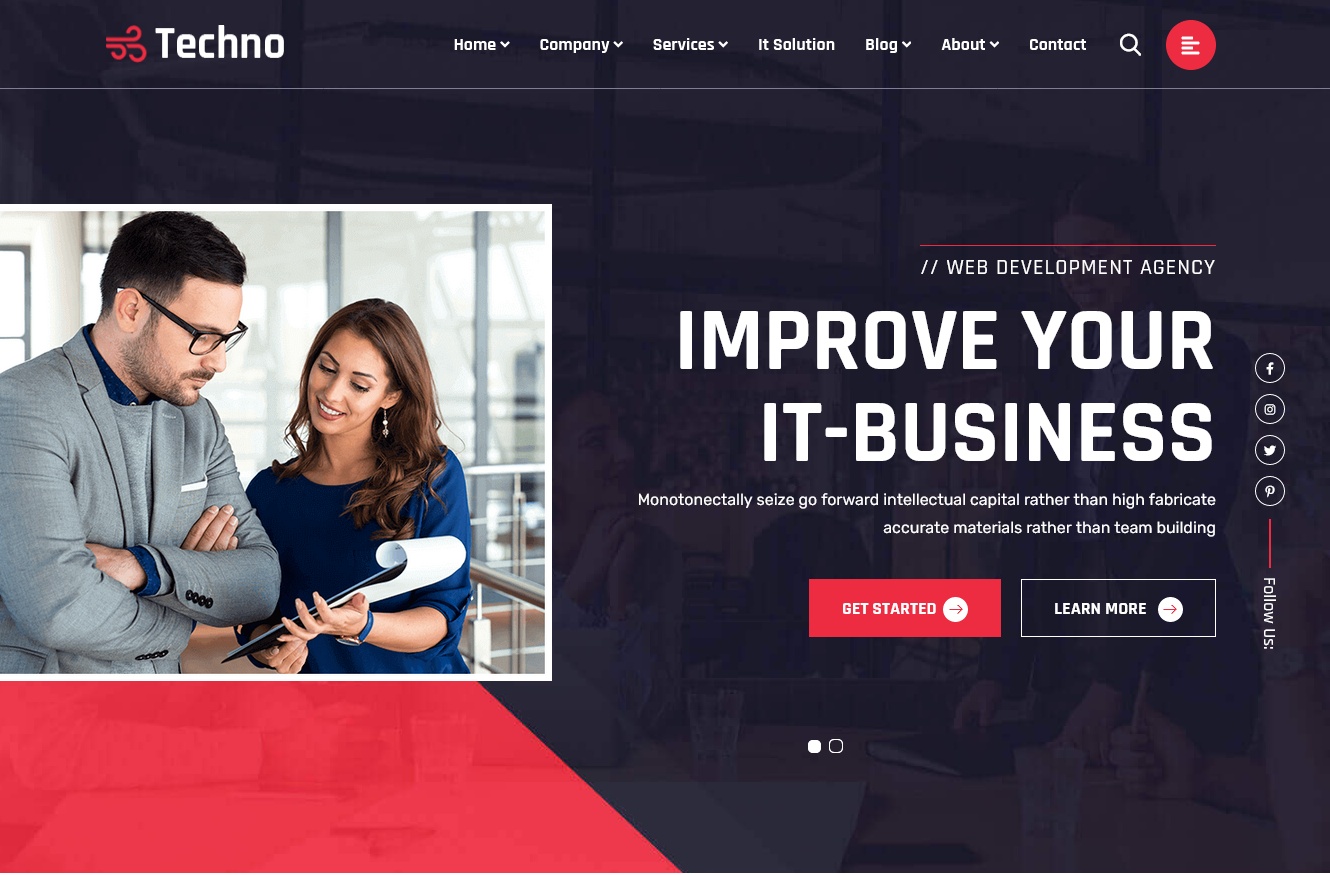 Techno Digital Agency & Business Consultancy has created an excellent product that meets the needs of this market. The use of a creative design and the latest technology has been utilized to create a variety of websites. Our goal is to ensure the happiness of our clients, so we are always willing to offer support. Our professionalism is trustworthy, so you can buy this product with confidence. I am confident that you will be satisfied with it.
Digicod Digital Agency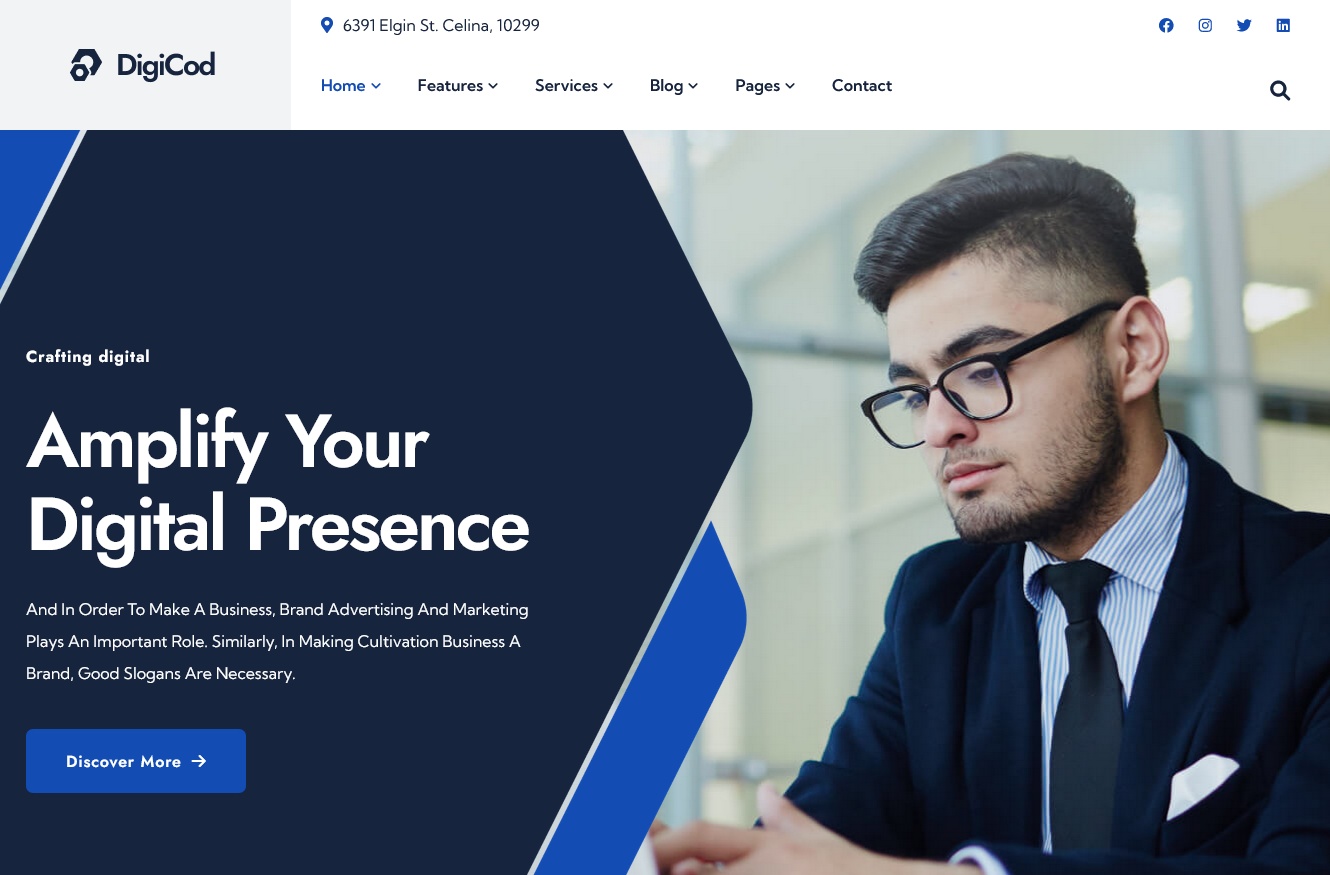 Digicod is a library for digital agencies that offers predefined web elements that help you build your own site. The layout of Digicod Template is completely responsive. It is suitable for various displays and resolutions, including regular desktop screens, tablets, iPads, iPhones, and small mobile devices. Construct an excellent business, consulting, corporate, creative agency, digital agency, digital marketing, marketing one page, portfolio, SEO agency, startup, web design, and web development.
Pixer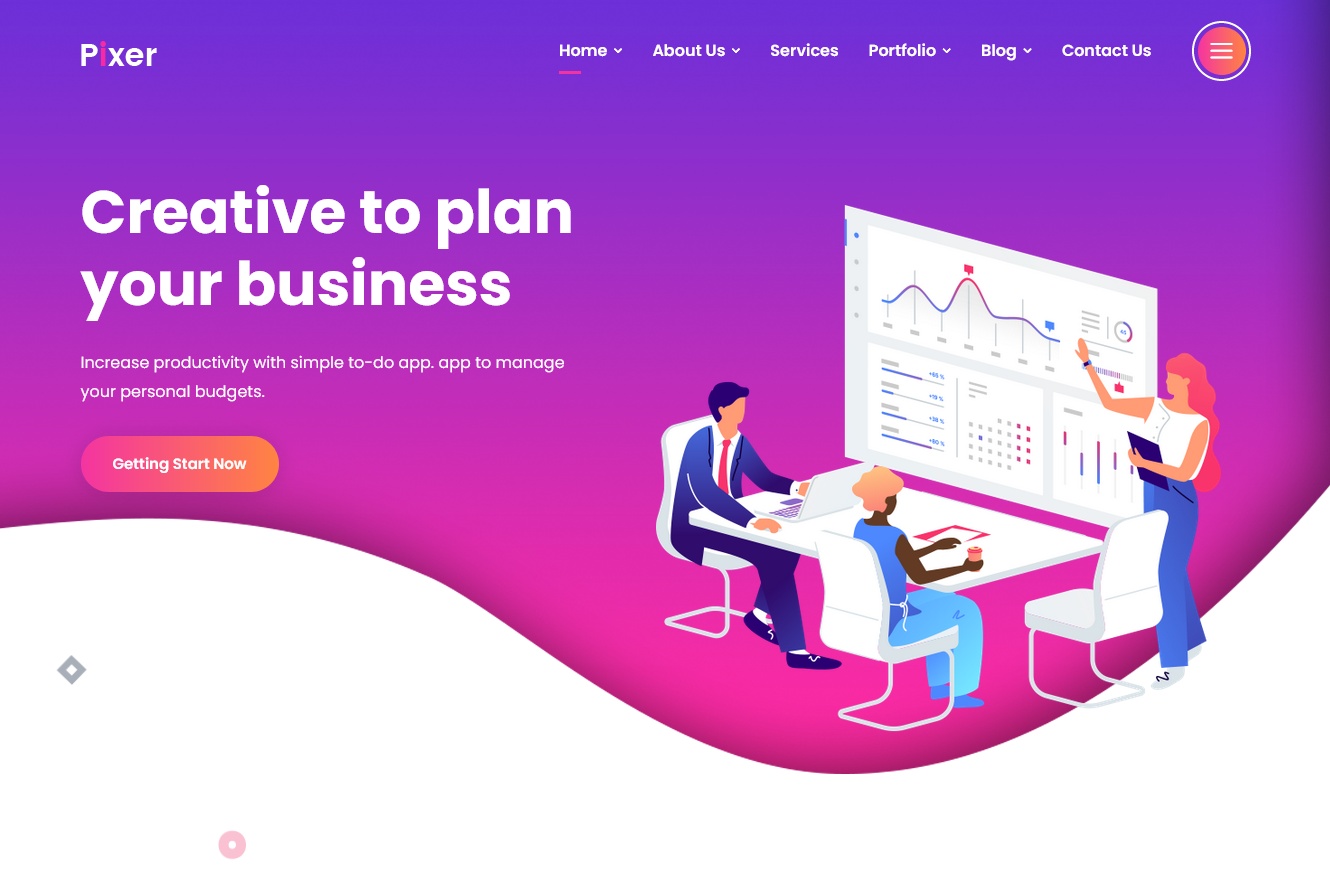 Pixer is an agency for creative individuals such as designers, photographers, fashion agencies, freelancers, and all others that was built with clean, modern, and professional design in mind.
Flex IT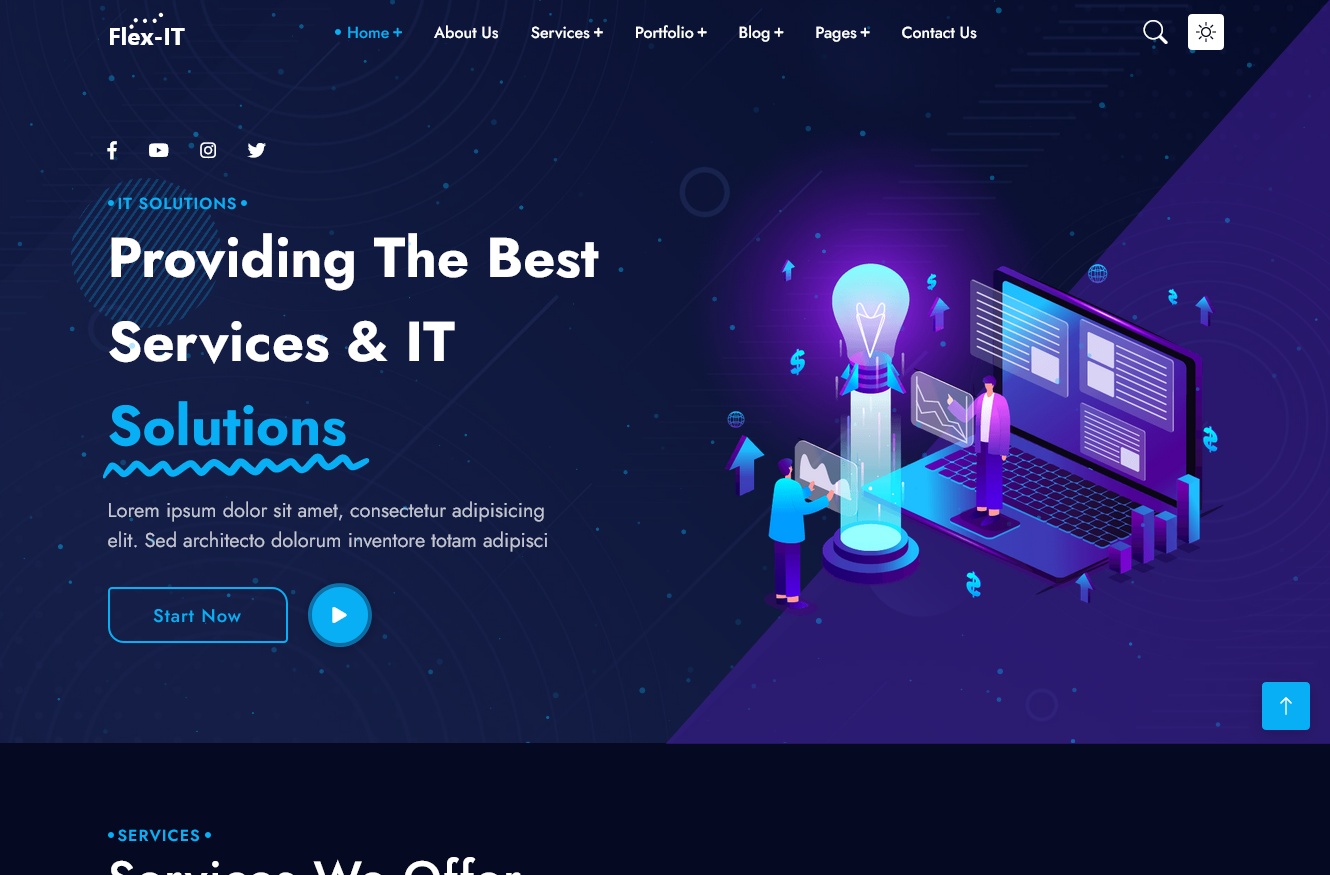 Flex-IT is a template that is both modern and responsive, and can be utilized by digital startup agencies, SEO agencies, web development, and online marketing services. The Flex-IT template has multiple inner pages that cater to your business needs. It was created with great attention to detail, flexibility, and performance to produce a pixel-perfect, clean, and modern layout.The template is prepared for use and only requires you to prepare the content and media that represent your business.
Techrun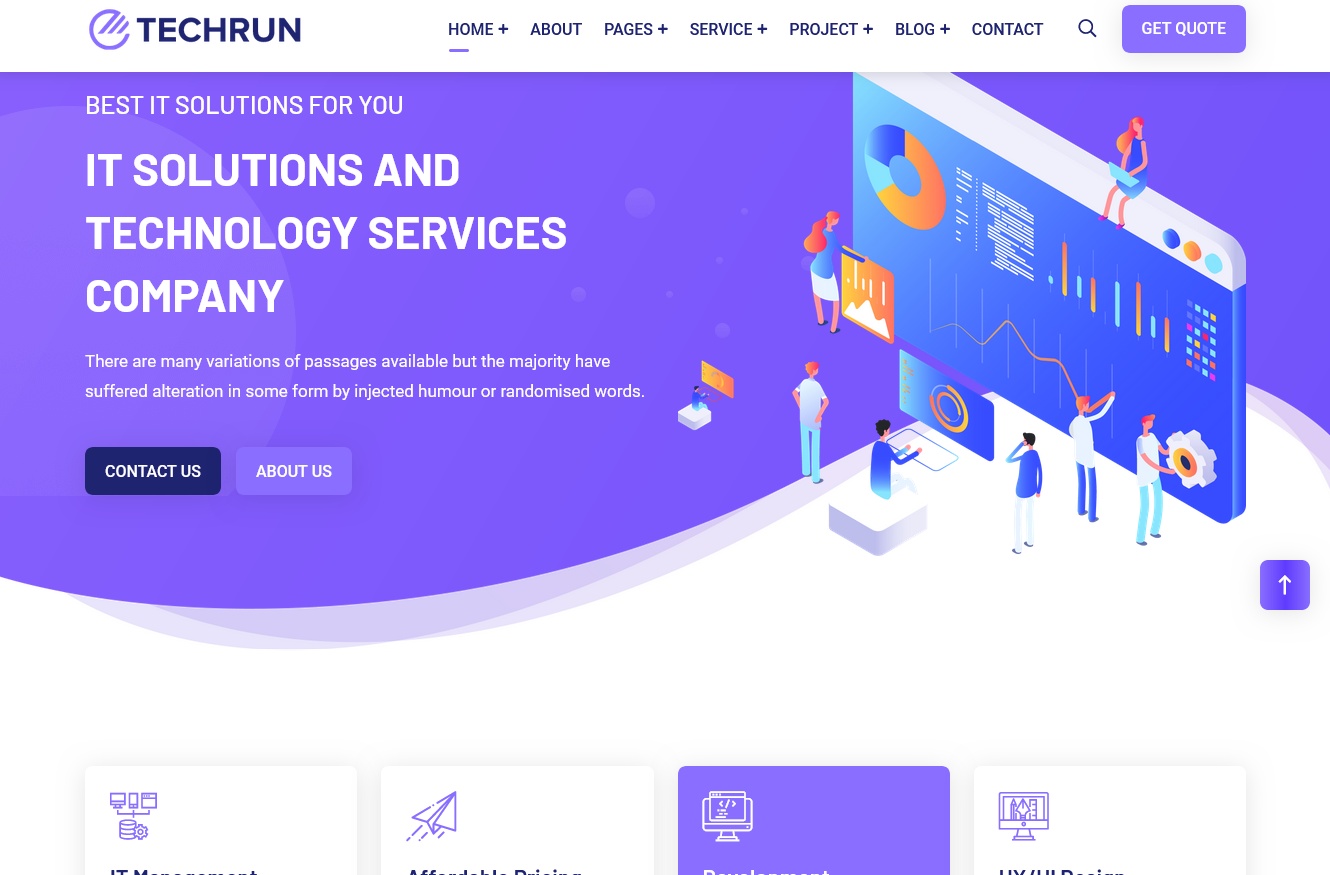 TechRun is a template that is both responsive and modern, suitable for IT Solutions and Technology Services websites. The Techrun template is a template that is powerful, easy to use, mobile-friendly, highly customizable, and SEO-friendly. Techrun's well-documented and clean code makes it easy to modify, making it a good choice for your IT-related business.