SEO marketing companies often rely on HTML templates to create visually appealing and functional websites for their clients. These templates are designed specifically for SEO purposes, ensuring that the website is optimized for search engines and can attract organic traffic.
HTML templates provide a solid foundation for website design, offering a range of customizable features and layouts. They allow SEO marketing companies to create responsive designs that adapt to different devices and screen sizes, ensuring a seamless user experience across desktops, tablets, and mobile devices.
In addition to providing an attractive design, HTML templates also offer built-in SEO optimization features. This includes meta tags, keyword optimization, clean code structure, and other elements that help search engines understand the website's content and rank it higher in search results.
By utilizing HTML templates, SEO marketing companies can save time and resources in developing websites from scratch. These pre-designed templates provide a starting point that can be customized to meet the specific needs of each client. This allows digital marketing agencies to focus more on delivering effective digital marketing services rather than spending excessive time on web development.
Using HTML templates in SEO marketing company websites offers numerous benefits including efficient website design process, responsive layouts for optimal user experience across devices, and built-in SEO optimization features that enhance online visibility.
Karlson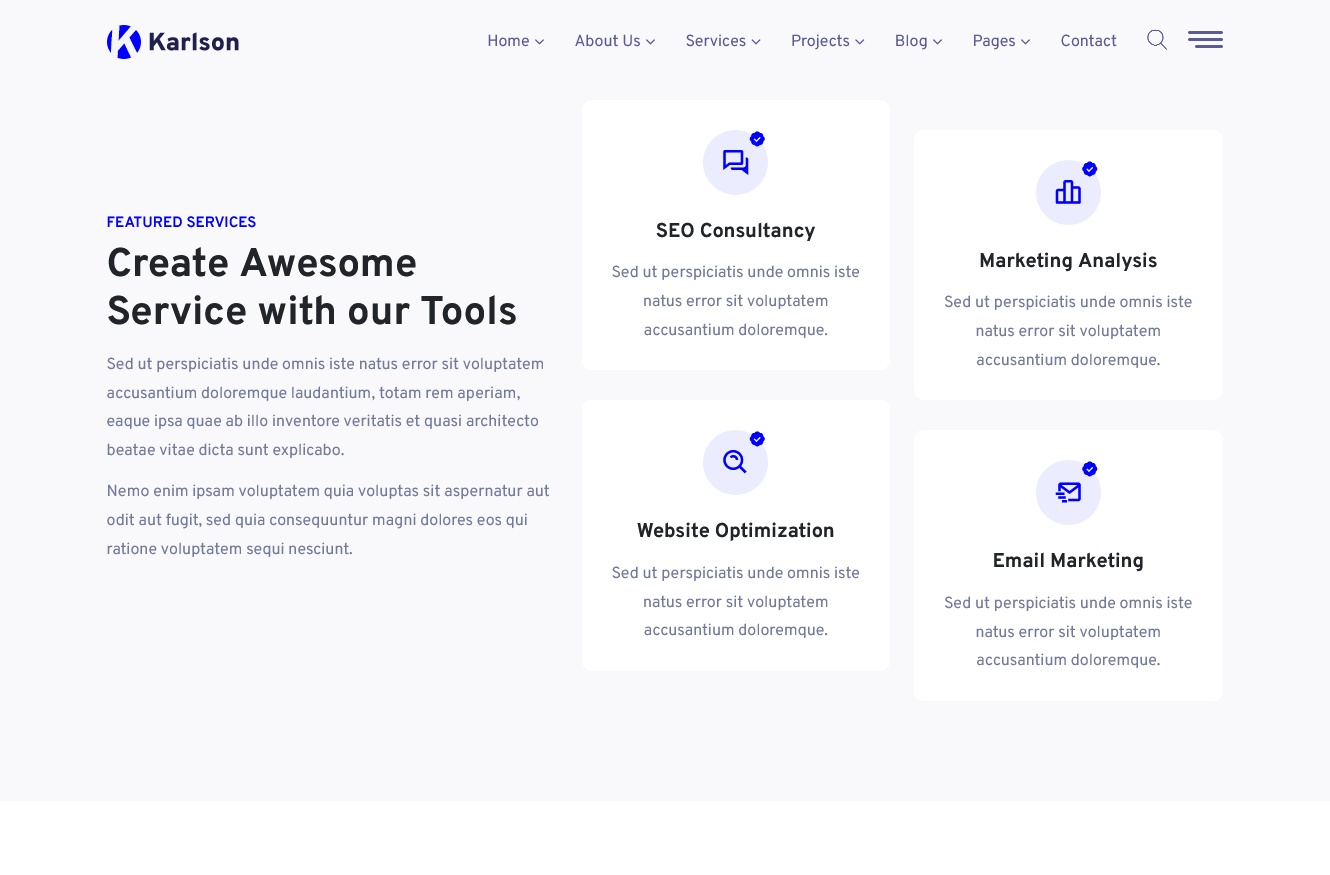 Karlson is an Angular template that is both modern and creative, designed for tech and marketing websites. It was made using Angular, Bootstrap, and Sass. It would be quicker and easier to use websites that are based on Arabic and Hebrew. Karlson is a developer-friendly tool that is fast, lightweight, clean, and contains valid source code. Our support team, which is fast and friendly, will be happy to lend a hand with any needs related to the template.
SEO Agency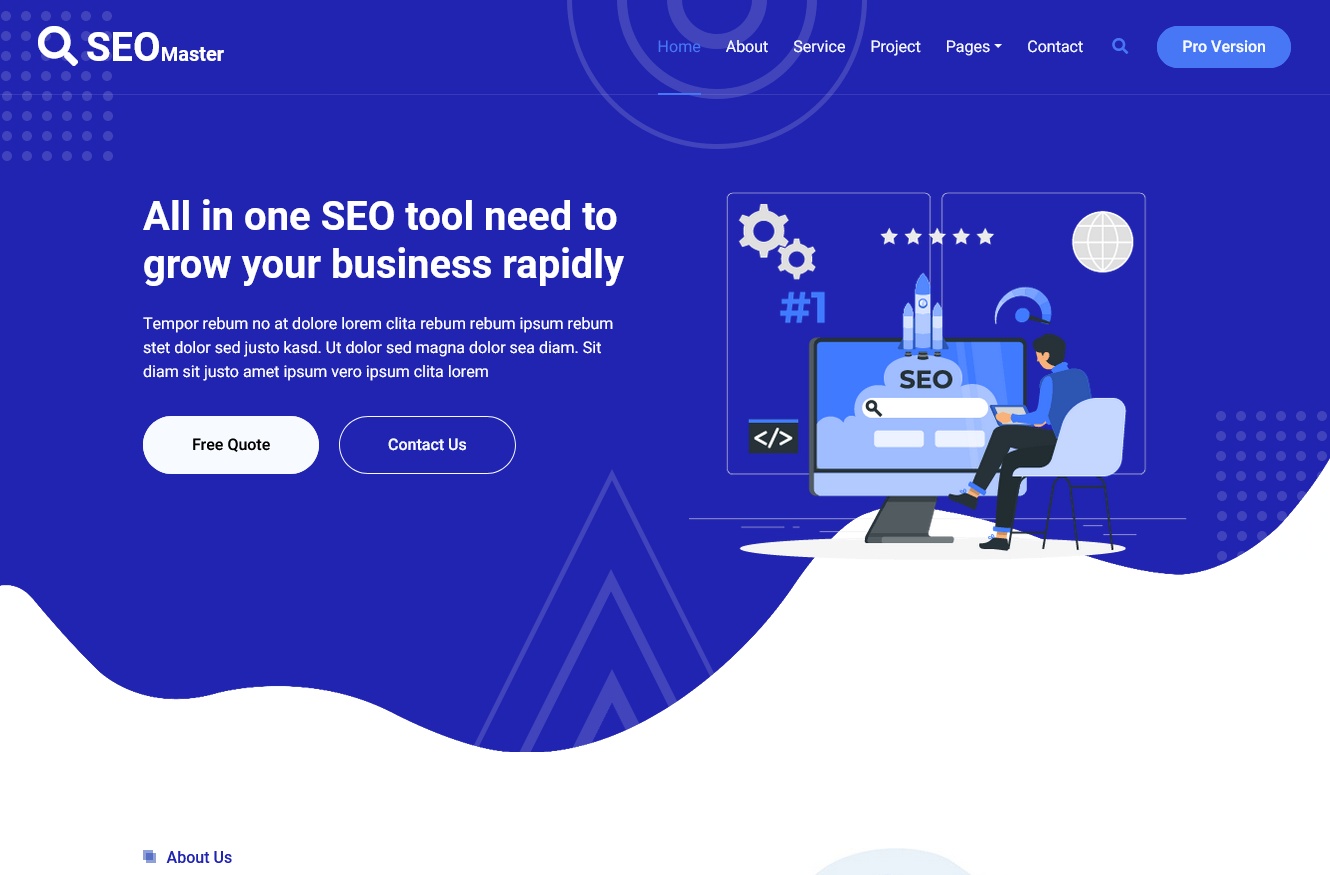 SEO Master is a free SEO agency template that is powerful, user-friendly, and customizable. It is fully responsive and looks amazing on tablets and mobile devices. It may be a challenging task to create an agency website from scratch. The coding structure is well-commented and developer-friendly, allowing for the creation of an impactful agency website without the need for additional coding knowledge. The SEO Master – free SEO marketing HTML website template has everything necessary to build a professional SEO agency website. Customizing the template to meet the ultimate needs can be achieved by using these demo pages.
Striki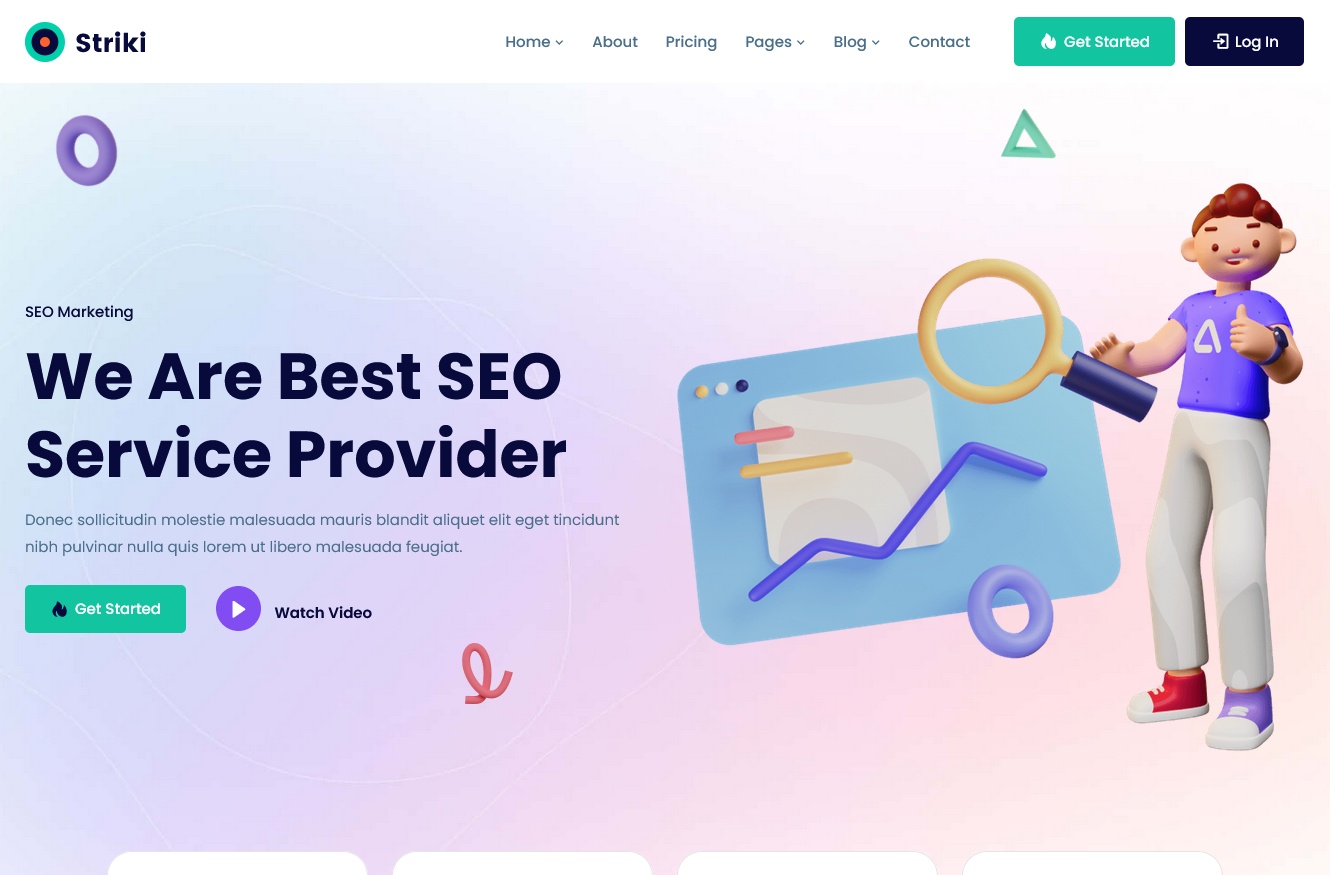 The Striki CMS template was used to create Striki, a clean and modern website that caters to IT startups and digital services.
Upturn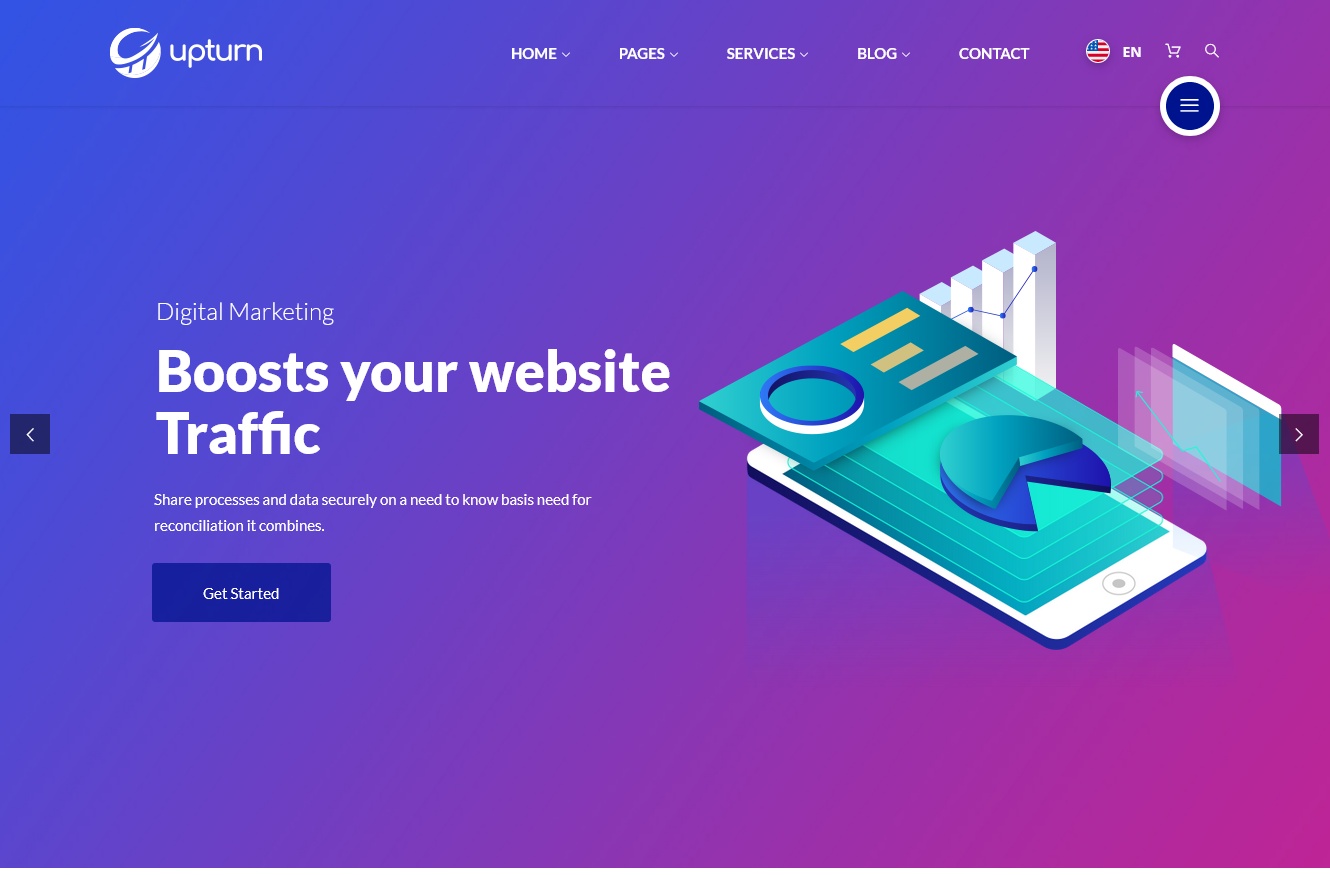 Upturn was developed specifically for SEO and digital marketing agencies. It was created using Gulp and sass and is intended for all types of marketing and SEO company websites. The design is beautiful and smart to provide the best user experience you will love. Upturn has many built-in pages, including service pages, portfolio pages, case study pages about us, and pricing pages.
Seoza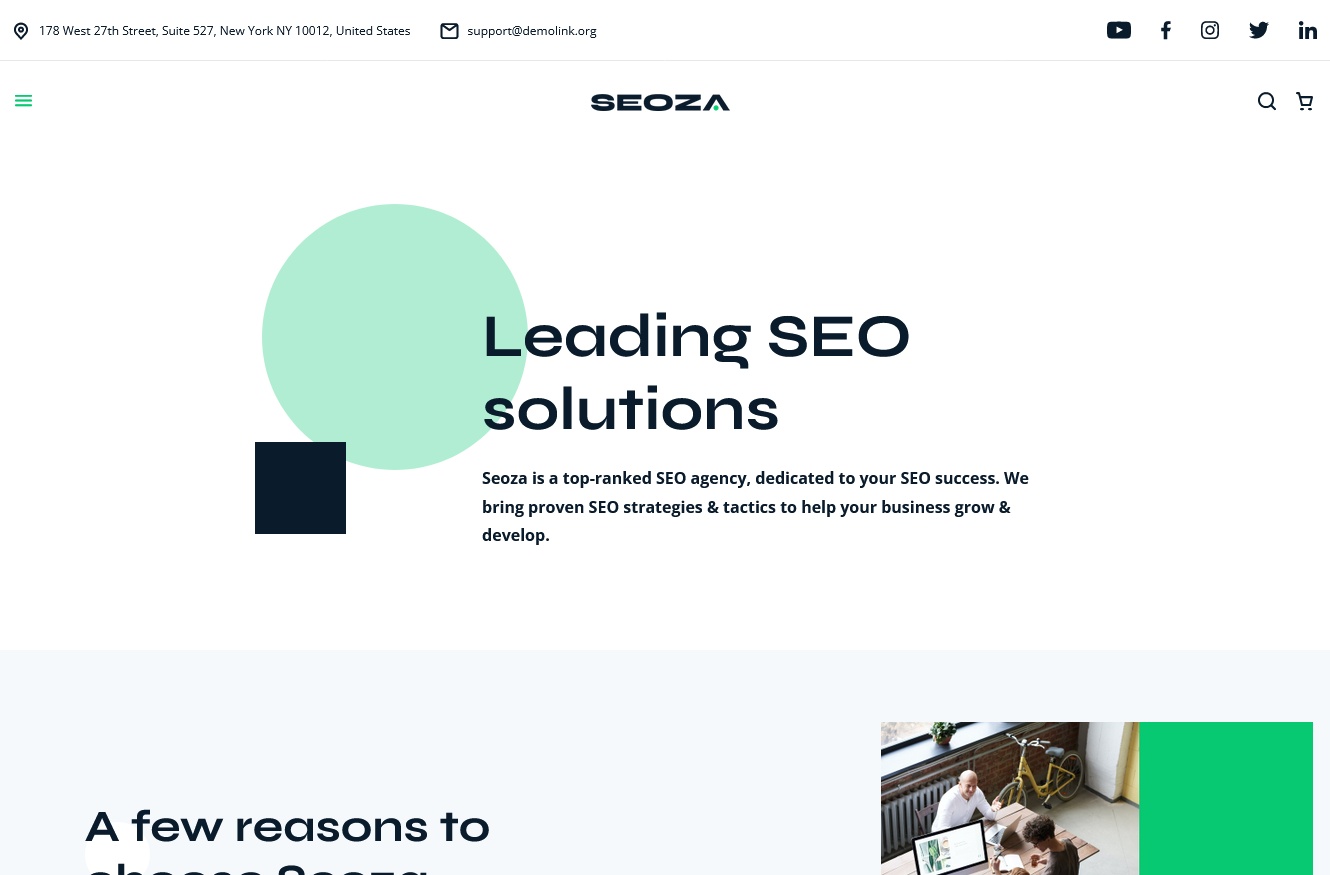 SEO agency HTML website template is a set of powerful tools that will aid you in creating a website that your business deserves. Many website owners opt for HTML5 website templates because businesses can afford to hire a web developer. These solutions come pre-made, affordable, and easy to use. Furthermore, they have many advantages.
Tale SEO Agency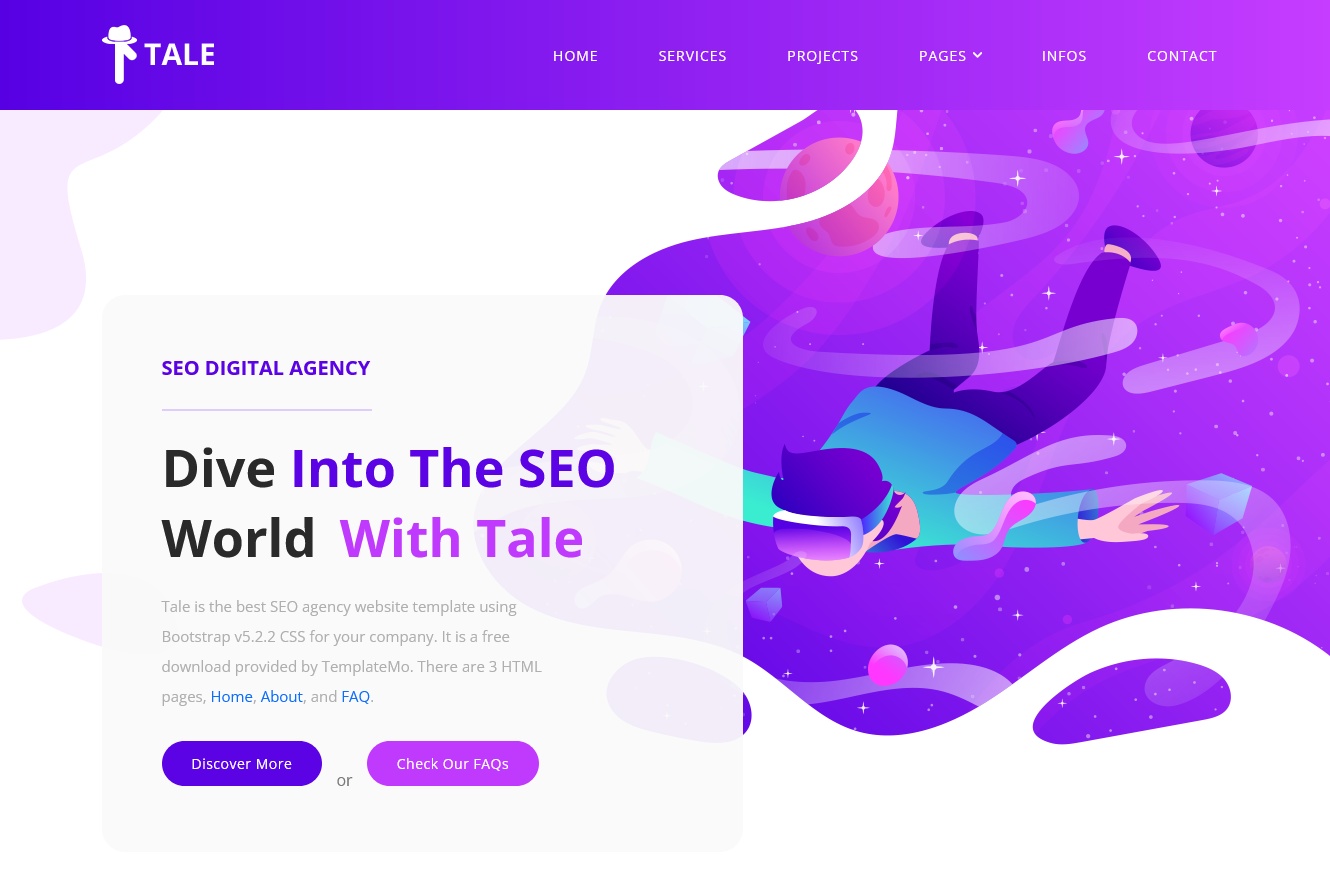 Tale is the most suitable SEO agency website template for your digital marketing companies. It is built on CSS for maximum flexibility in web page customizations. The template features beautiful tabs and accordion content, as well as about and FAQ pages.
Neemo React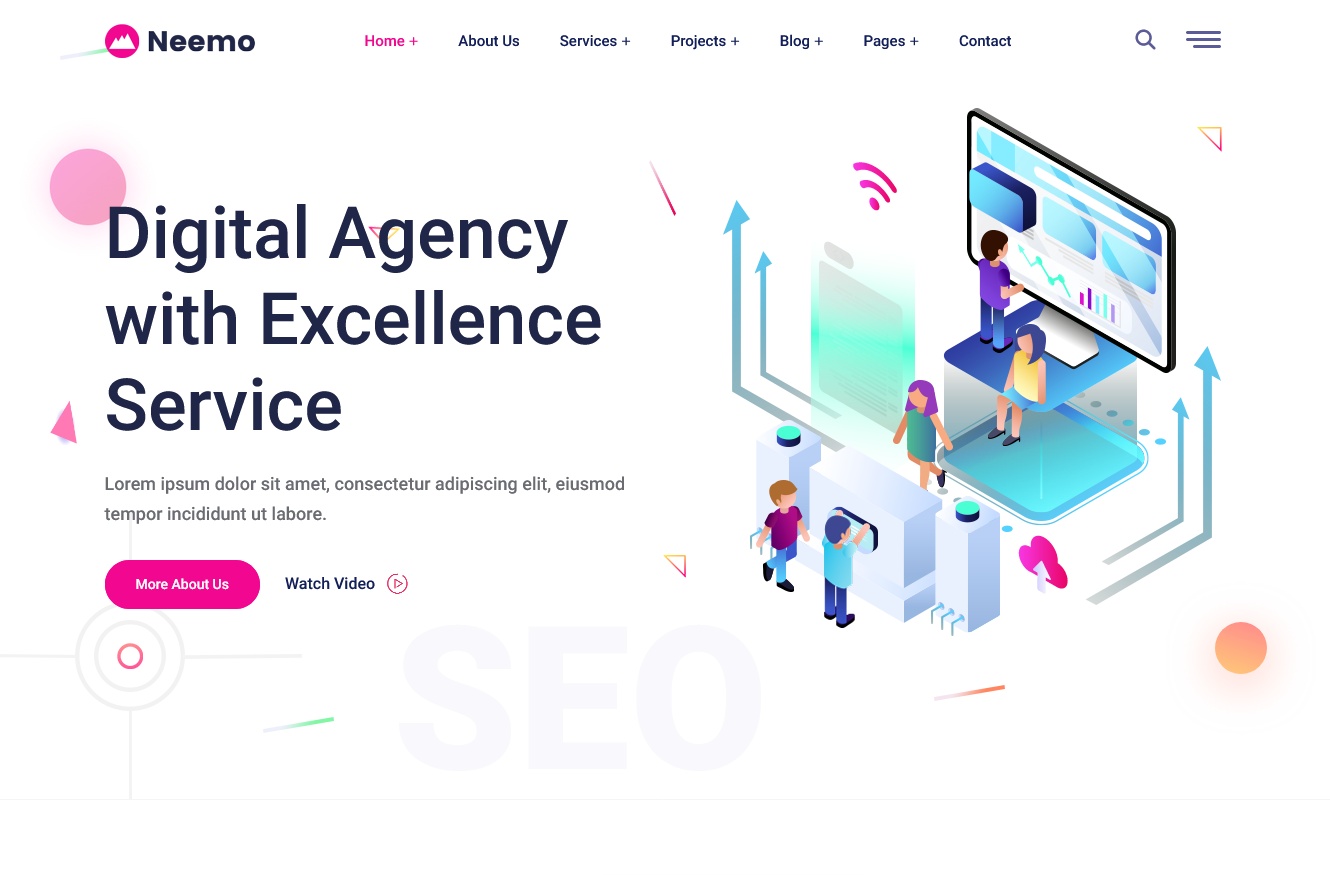 Neemo is designed to be used on websites for Digital Business, SEO, and IT Services companies using Pure React and Next. js.The template can be customized and used according to the ultimate needs using these features. This template can be utilized for mobile apps, software, startups, web apps, SaaS, and other business agencies. The contact form in this template is functional, the source code is well-commented, and the documentation is detailed.
Seotime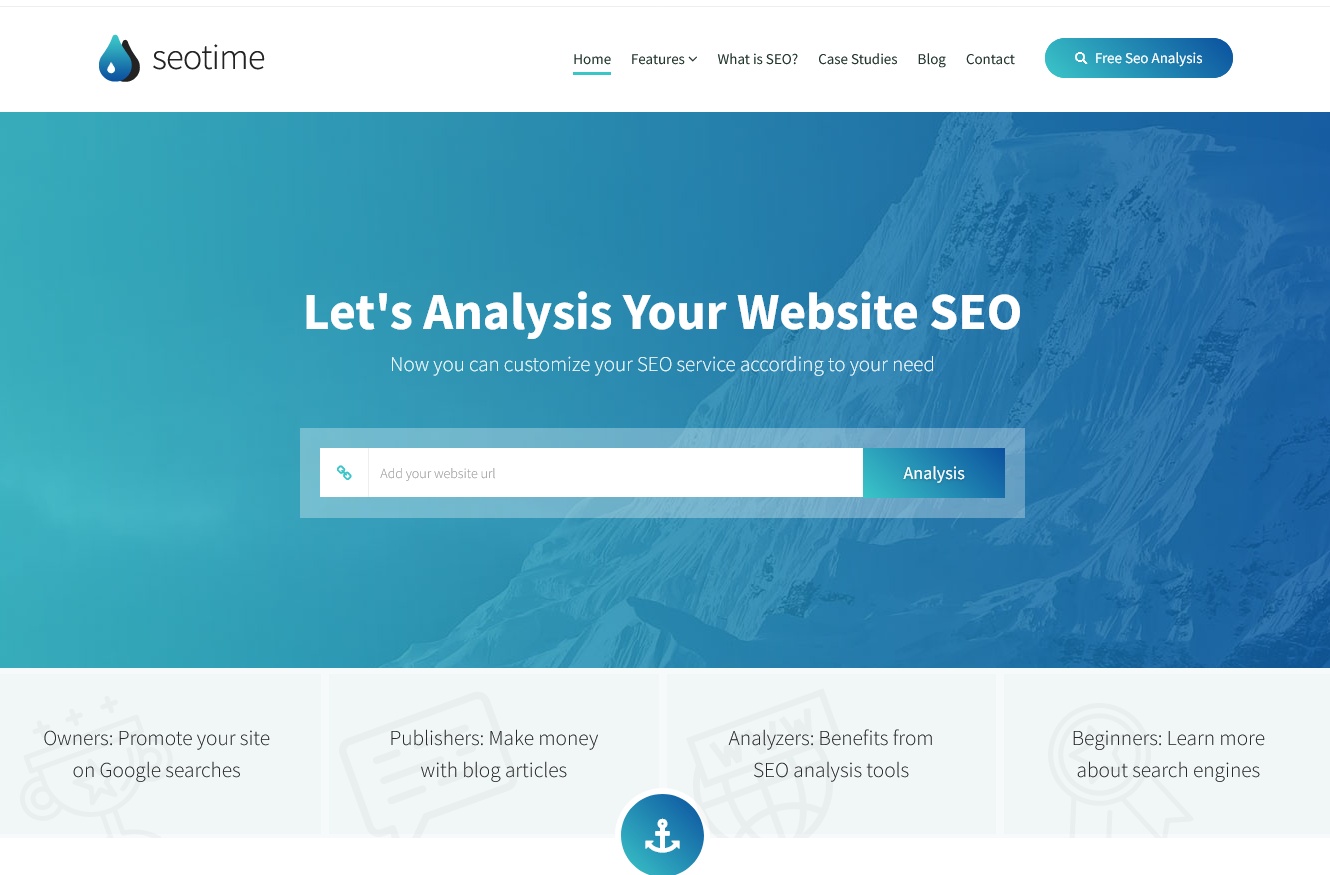 SEOTime Free SEO Company Responsive HTML Template is a template that is visually appealing and minimalistic. SEO companies, digital marketing agencies, or other corporate enterprises would find it a perfect match. There won't be any issues with customizing it.
Flex it Business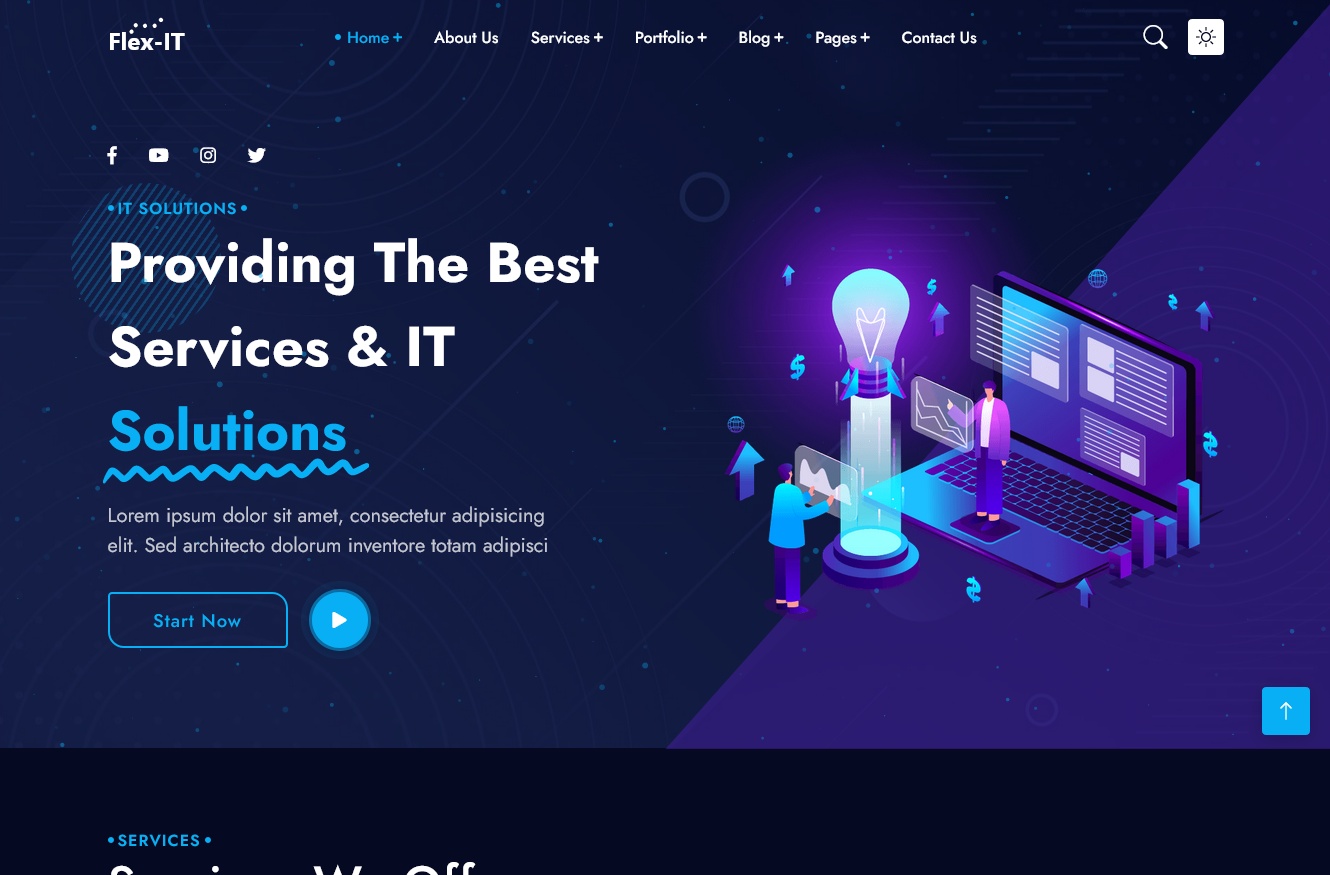 Flex-IT is a Bootstrap 5 template that is both modern and responsive, and can be utilized by digital startups agencies, SEO agencies, web development, and online marketing services. Multiple internal pages have been added to meet the needs of your business. The Flex-IT template was created with great attention to detail, flexibility, and performance, to create a layout that is flawless, clear, and up-to-date.
Marketing Agency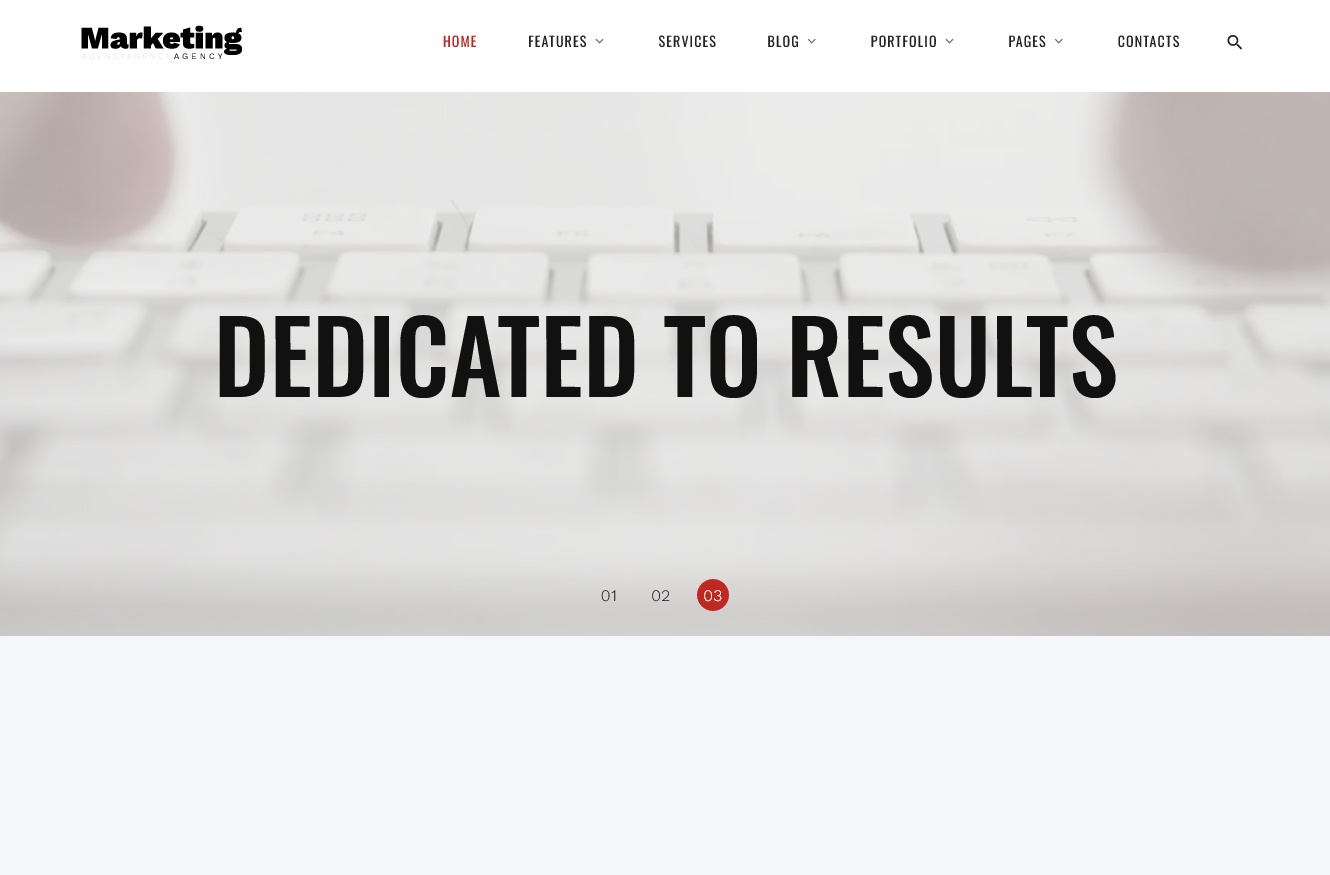 Marketing agencies can utilize a multipage website template that offers a range of tools for efficient web development. A well-designed site is essential for marketing agencies to achieve success and increase sales. Web design experts are frequently hired by people because of this reason. A way to develop websites that are more affordable. If you need a template for your marketing agency, this is a solution that can help you.
Sceo Digital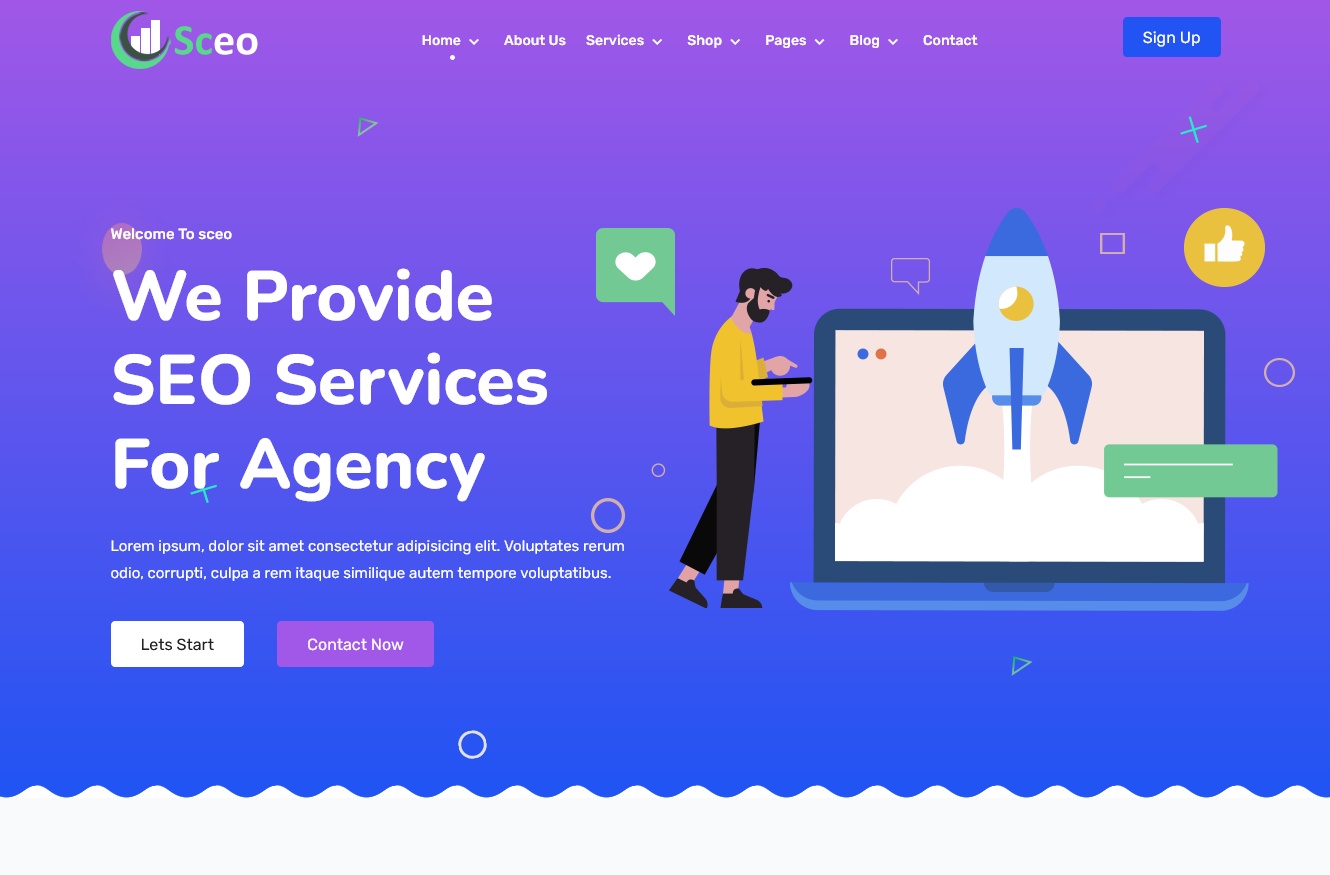 Sceo is a responsive HTML template that is made using the Bootstrap 4 framework. It has a flat color scheme with a clean and modern design that is perfect for digital marketing websites. To create a modern website, select the best digital marketing agency template through a live preview. For digital institutions, there is also a team and testimonial design that comes with multiple layout options.
Sefax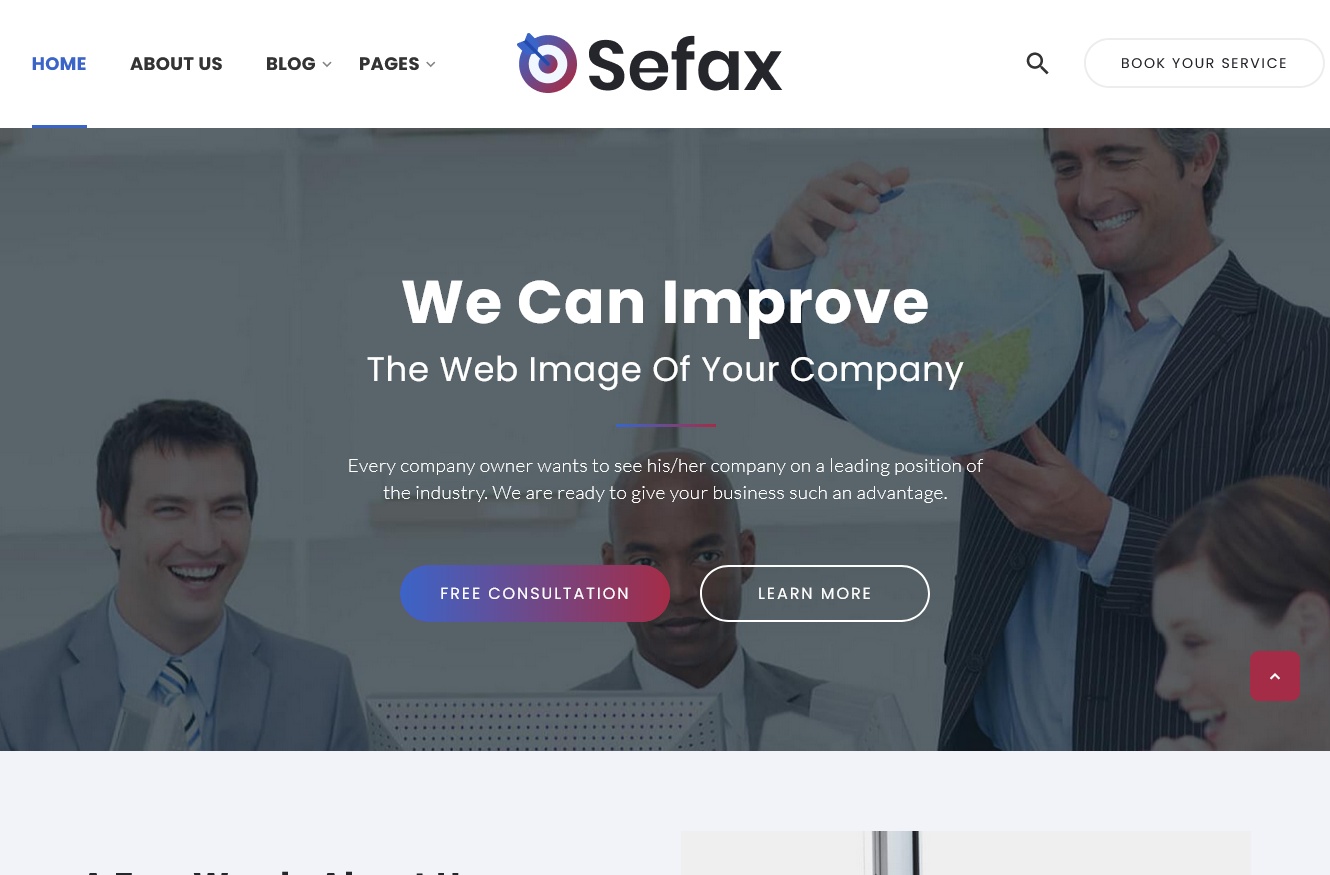 Successful web development can be achieved by using a variety of tools provided by the digital marketing template. It is a great way to promote and advertise your services. A professional approach is necessary to create an outstanding website, which is why many marketing agencies hire web developers. Despite this, not all companies are able to spend a significant amount of money on a website. Bootstrap 5 is the basis of these affordable and easy-to-use solutions, making them highly responsive and ready-made. Additionally, they are easily customizable. If you are looking for a solution to fit your marketing agency website template, this is exactly what you need.